Netflix's optioning of the Wild Boars' rescue from a Thai cave system prompts questions as to how we still make entertainment based on real-life tragedy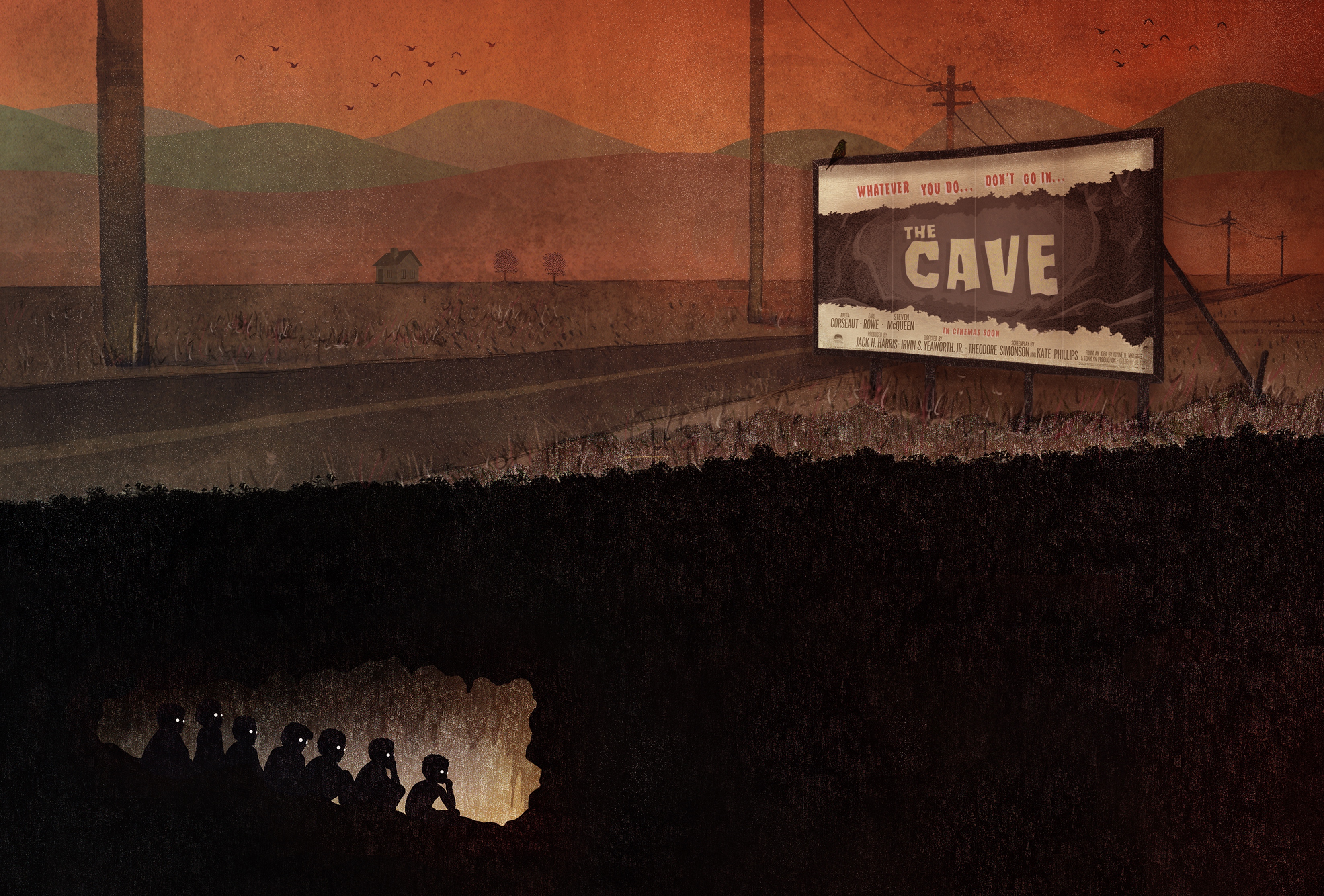 As you read these words, Netflix are currently funding a project based on the successful rescue of 12 schoolboys and their coach from a flooding Thai cave network – 2018 the summer story that gripped the world during their full two week ordeal. Yet the fact of the matter is, this film existed in some form from the moment the cave first flickered onto news channels across the globe, thanks to the entertainment world's instinctual reaction to quantify these events on the big screen.
There are some directors who are drawn to such challenges repeatedly. In late 2018 Paul Greengrass made a film for Netflix (July 22) about the slaying of 77 people on a Norwegian beach in 2011, in addition to his previous works covering United Flight 93 (2006), Bloody Sunday (2002) and the murder of Stephen Lawrence (1999). Similarly, Peter Berg has recently found success making films based on American tragedies. First turning the Boston Marathon bombing and then the Deepwater Horizon disaster into films, both released in 2016 no less.  
Though interestingly, what Berg has on his side that Greengrass doesn't, is locality. Berg is an American director, directing Americans on American stories – his task is simple, or simple enough. He doesn't have to answer to anyone or do anything he wouldn't have done otherwise. In a sense, he is part of the greater story. When making July 22, Greengrass, a Brit, made a point of filming in Norway, as well as hiring Norwegian actors and crew. Did he have to do this? No. But the fact that he did suggests it's something that looms large when taking on these projects as an outsider, where each move is significantly more calculated. Not so much in terms of accuracy, but in terms of respect and responsibility.
There is a massive industry-wide effort of tying these films to their ethnic or nationalistic core, as stories that really strike at the heart of a nation are seldom taken out of it. The reigns of the aforementioned Netflix project have been handed to John Chu, an Asian American director of blockbuster pedigree, and Nattawut Poonpiriya, an up and coming Thai director. Is this a coincidence? Of course not. But it is interesting that this is something the industry clearly deems necessary to legitimise their efforts. There are no laws dictating how adaptations should be handled – they're only entertainment – but taking the story away from its people seems to be a huge faux pas, as John Chu tweeted to assure there will be no whitewashing of the cast in his version of the film.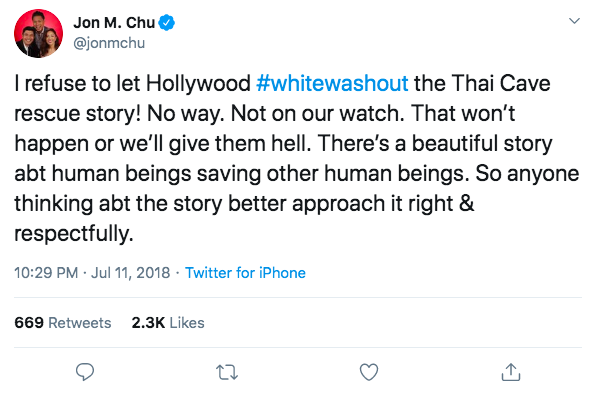 It will be interesting to see how these films handle the death of Saman Kunan, rescue diver and former Thai Navy SEAL who heroically passed away delivering oxygen bottles in the cave system. As the only fatality, Kunan's death represents the distinction between this being a truly miraculous event infinitely easier to sell, against one where a man lost his life volunteering to save children he did not know. As such, his death is significant and should feature in these films, but to what extent may vary depending on the tone of the films.
Films like Dan Gilroy's Nightcrawler, while terrifying and provocative, ruffle fewer feathers because they aren't rooted in any specific truths. No names or locations need be changed and no families are consulted before release. While censorship may prove an issue for them, they need not deal with anything the average horror studio hasn't dealt with a thousand times. The safest options for adapting tragedy tend to be documentaries, yet depending how sharp the narrative knife, controversy can still be found. Bowling For Columbine kicked up some significant shit and Going Clear and Leaving Neverland have been two of the most significant films of the last few years.
The public will always have their say, as last year, Irish filmmaker Vincent Lamb found himself on the wrong side of over 260,000 signatures petitioning to have his film about the murder of James Bulger boycotted. Despite this, Detainment, the 30 minute independent film played at Cannes and the Odense Film Festival, won the latter's 2018 Grand Prix. It has been shown in France, Poland, Greece, Ireland, Denmark, Austria and the US – but crucially not the UK, and streaming it on Amazon Prime, while available elsewhere, is blocked in the UK. Detainment may have received critical acclaim internationally, but domestically it does not even warrant an audience. So shocking is the story even 26 years later, that it is not considered entertaining in the country it is most relevant. 
While Netflix's adaptation is arguably the biggest scale production about the rescue, Tom Waller's The Cave has already finished shooting and due for release in November. Once again we find a common thread, as Waller, half Thai, has found himself at the helm of that particular project. These are just two of at least six films currently being overseen by the Thai government, and all of which in some form or another seem to be compensating the families of the children involved. Just as Greengrass donated 10% from United 93's opening weekend to a victims' memorial and Spielberg used the profits from Schindler's List to fund several documentaries on the Holocaust, these films usually have to give something back to be fairly acknowledged. Be that money, profile, or both.  
In light of the recent shootings in El Paso, Gilroy and Dayton, Universal Pictures have decided to shelve The Hunt, a film about strangers being hunted for sport by the rich elite, but in all reality, this is more than likely a temporary measure. Following 9/11, Schwarzenegger's Collateral Damage was pushed back 4 months, Eli Roth's Death Wish was pushed back 5 months after the 2017 Las Vegas shooting and Phone Booth was pushed backed 5 months after the Beltway sniper attacks. With that in mind, we will more than likely be able to sit down in a cinema and watch The Hunt with popcorn in hand sometime early next year.
Seemingly the world is yet to see a disaster that it is unwilling to make an adaptation of. The holocaust, Chernobyl, 9/11, Hillsborough, famine, the troubles, the Titanic, the Armenian and Rwandan genocides – all apparently fair game. Plight sells and all it takes is a sufficient amount of time and emotional distance before we are willing to engage with these topics as outright entertainment. In this age of almost instant entertainment the trend is pretty well locked in, but how far it'll go depends heavily on how we as a society react to these ventures and when we decide that a line has truly been crossed.
Illustration Thomas Durham