Amazonian fires, dams and the occupation of indigenous land; Barbican Centre's new series of films looks at climate justice in Brazil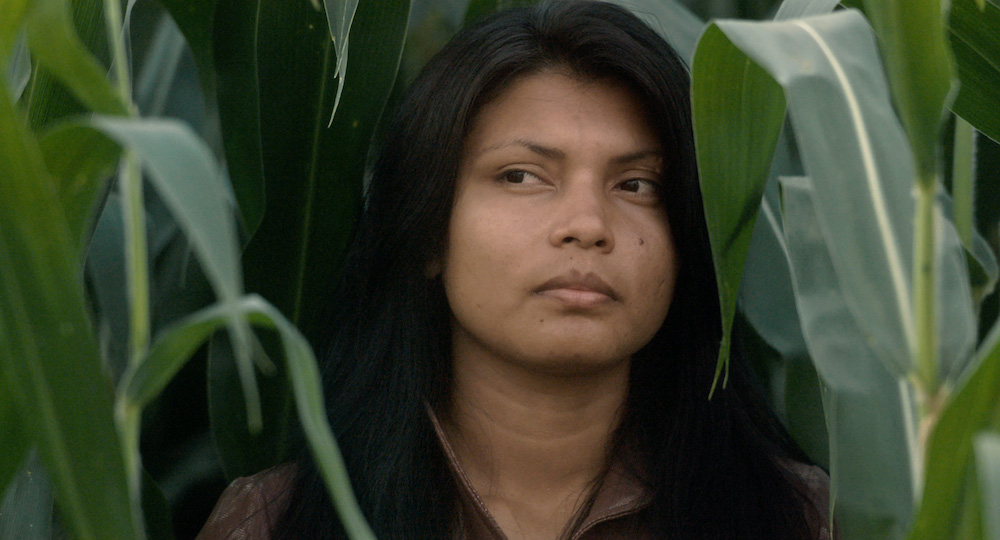 The river is rich in symbolism. It denotes nature, just as much as it suffuses the landscape with moisture, hydrating the soil to bring growth, food, air and life. But in equal parts, the river represents the manmade, and the lengths in which humankind will drain the organic resource to manipulate, guide and provide water to its growing population. And in the case of the climate emergency, the river is perceived as a goldmine. Many are without adequate water supplies and the world is becoming ever-more thirsty. Wild fires are increasing, droughts are more frequent and the reliance on our rivers is becoming imperious. 
This is a global situation, but one that's particularly prevalent in Brazil – a topic that's explored in a new series of short films hosted by London's Barbican Centre, titled Have You Ever Seen a River Stop? Brought in conjunction with an exhibition, Claudia Andujar: The Yanomami Struggle – a show dedicated to the work, photography and activism of the Brazilian artist who defended the territory of the Yanomami, one of Brazil's largest indigenous peoples, from illegal gold mining – the film series considers the problems of Brazil's attempt to modernise, and the impact this has had on its civilians. Think dams, highway constructs, infrastructures and more, all of which are perceived through the lens of contemporary art and in films titled YWY, a androide by Pedro Neves Marques; A Gente Rio , Carolina Caycedo; Equilíbrio and Yawar by Olinda Muniz Wenderley.
"It is not difficult to imagine why Brazil comes to mind when we discuss climate justice," explains Francesca Cavallo, researcher, writer, curator, and organiser behind the event. "The fires in the Amazon region, the recent disputes around the occupation of indigenous land, the enormous economic interest that international banks and corporations have in the country, and Bolosnaro's handling of it all are among the most shocking examples of how climate change is not a thing of the future, but something we should deal with now."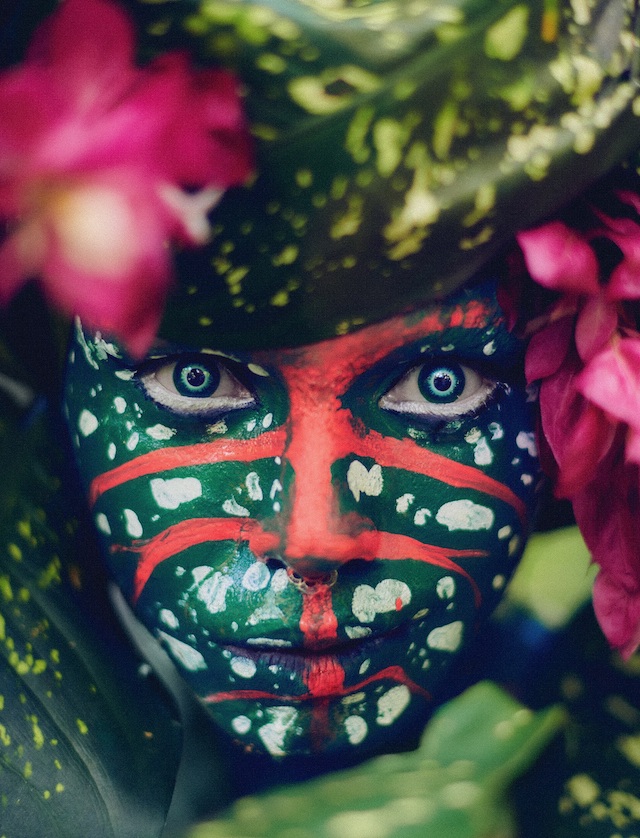 Indeed provoking change, the event shifts its focus onto those who are directly affected by climate change in Brazil; it's a welcomed turn, "especially if we think that what we mostly hear from public figures are top-down, techno-modernist solutions," adds Francesca. "These approaches do not consider that it's the affected people, indigenous or not, that should decide how change should happen."
Additionally, those behind Have You Ever Seen a River Stop? wanted to examine how these topics of environmental disasters in Brazil could be brought outside the usual spheres of protest, and instead mobilise the power of art and cultural institutions to reach a wider audience, including those "that are not those already 'converted'." This is achieved through working with London's Barbican, and it gives what Francesca describes as "another important layer" – brought into light through discussions contextualised in Claudia Aundujar's work and exhibition. "Indigenous people are taking ownership of media tools and of the narratives that, for too long, white people have been telling about them." says Francesca. "These voices are important if we want to re-asses how we can live tougher on a planet that is warming up."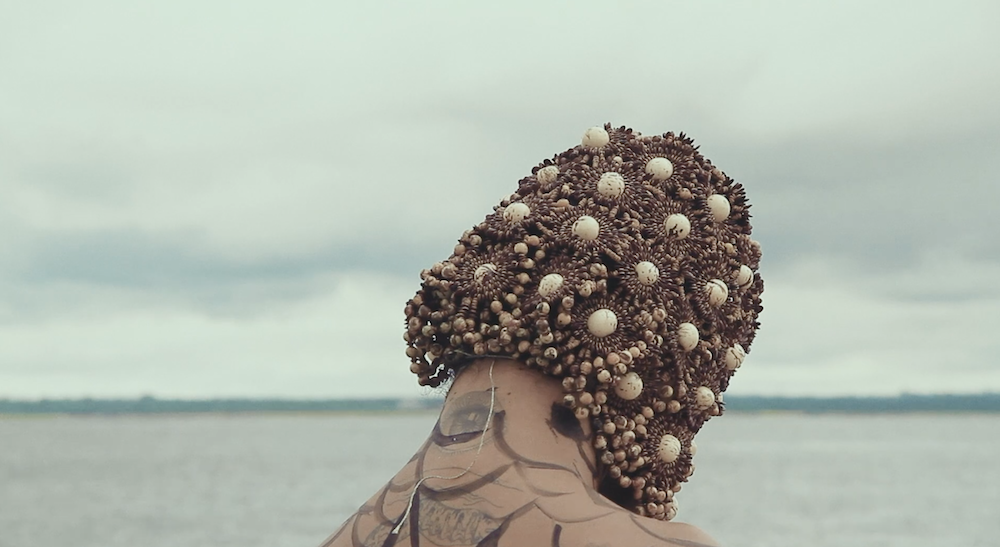 Beforehand, as phrased by Francesca, people used to talk of "natural disasters", yet in the case of the Anthropocene – a unit of geological time used to describe the recent period in Earth's history wherein humans started to have significant impact – these disasters are never just "natural". They're man-made and they're devastating. As such, the films address the "factual, political, the imaginative and the spiritual", showcasing different moods and sentiments, rather than the typical documentary manner of things.
Carolina Cyacedo's film A Gente Rio, for example, indirectly discusses a one of the worst environmental disasters in Brazil caused by the mining industry, whilst showing how livelihoods depend on the river. "The collapse in 2015 of the Samarco dam destroyed and polluted the Rio Doce's region with poisonous minerals," says Francesca. "For the post-show discussion, and thanks to Carolina's fascination (who also renounced her screening fee in favour of the organisation), we were able to invite MUB, the Movement of People affected by Dams, to talk both about their issues and the collaboration with Carolina. In this case, it was terrific to ask the activists themselves what they got from this collaboration. Sometimes people pretend a bit too much from artists that engage with these issues; artists are always prone to criticism for exploiting other people's tragedies."
Other works analyse the more science fiction, like Pedo Neves Marques YWY a androide, as the film navigates a plantation of transgenic crops and an Android, played by indigenous activist Zahy Guajajara, talks to the plants about seed sterility and reproductive rights. "The long close-ups on Zahy's face, the proximity they create between the viewer and the android make a supposed fiction all too familiar if one thinks of how transgenic seeds have been imposed by international corporations, such as Monsanto, across South America and the world," Francesca explains. While Kaapora and Equilibrio, two interconnected films by Olina Muniz Wanderley, are seen as a reckoning of the filmmaker's identity as an indigenous woman, "as she becomes inhabited or possessed by this spirit that protects the forest, Kaapora, and how this encounter informs her life and work at the farm."
The river, then, not only serves as a metaphor throughout this series of events but also across the wider spectrum of things; it's the veins that run through the earth, keeping it fertile and, more importantly, alive. Yet within Have You Ever Seen a River Stop? these issues of climate justice are raised as if they were poetry, shying away from the political or factual point of view and instead offering up the world on a cinematic platter. "Moreover, these films show for me the interdependence of issues of inequality, race, exploitation, representation and environmental degradation," concludes Francesca. "One cannot even conceive of climate change without thinking of climate justice, nor can one neglect how spirituality and the imagination can give strength to accept or challenge the current situation. More than anything, all these films are, for me, profoundly poetical."
Have You Ever Seen a River Stop? is available to watch online until Monday 19 July 2021