Allegra Oxborough's 10-episode web-series affixes a gaze onto the challenges of parenthood over the pandemic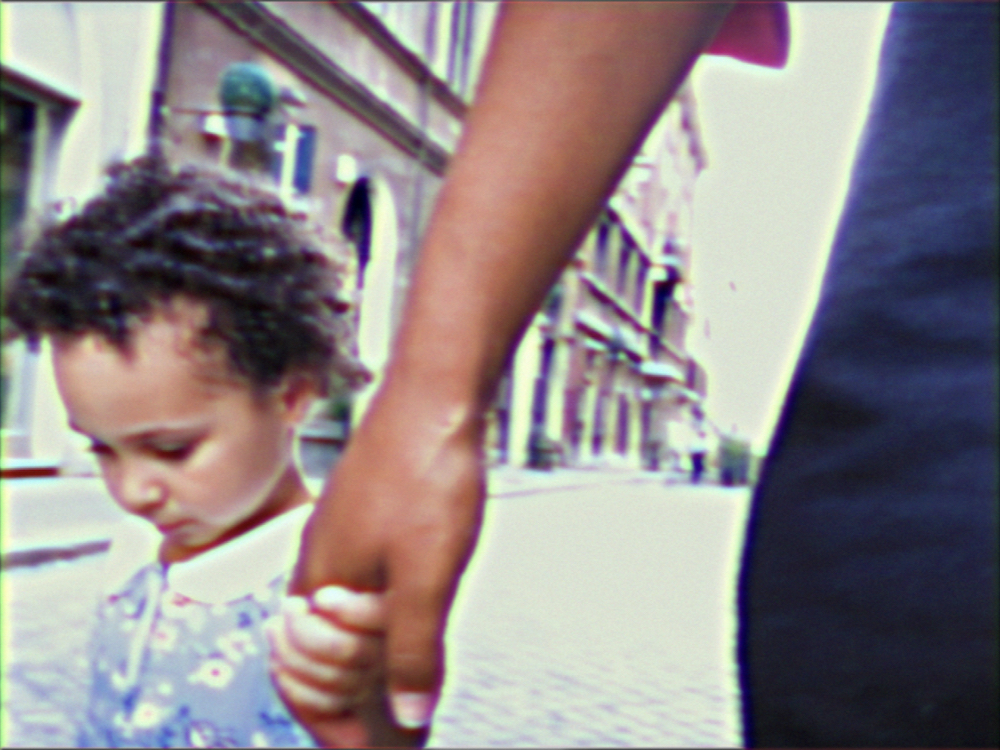 So much as modern societal expectations are concerned, reaching your mid-30s usually means it's time to start having children. Allegra Oxborough, an artist and filmmaker based in Brooklyn, is currently at this benchmark, where most of her friends are becoming parents. "I know that some people continue to make art after they have children," she tells me, "but there are so many more time constraints and financial responsibilities – I've always been scared of what that would mean for me as a woman, creative freelancer and artist."
Having grown up predominantly in the mid-west, Allegra has now been rooted in New York City for the last eight years, building on an artistic practice that navigates through research, documentary and narrative. She's created numerous shorts, experimental films and music videos, all of which are crafted in docu-narrative style – a marriage of documentary and fiction, coupled with a respectful dive into the world of someone else through means of a lens and storyboard. So when Allegra arrived at the age of 30-something, she started to question her options as an artist, woman and person veering onto later-adulthood; someone who might soon be a mother, or might not. 
Let's just say that many of life's questions were beginning to brew. "I figured I'd need to get health insurance or an office job, and that I would have to somehow cultivate extreme confidence in my practice and in myself if I wanted to keep making art, or else feel very selfish. I also feared that I might just stop caring about making art if I had a kid. At the same time, I don't want to regret not becoming a parent."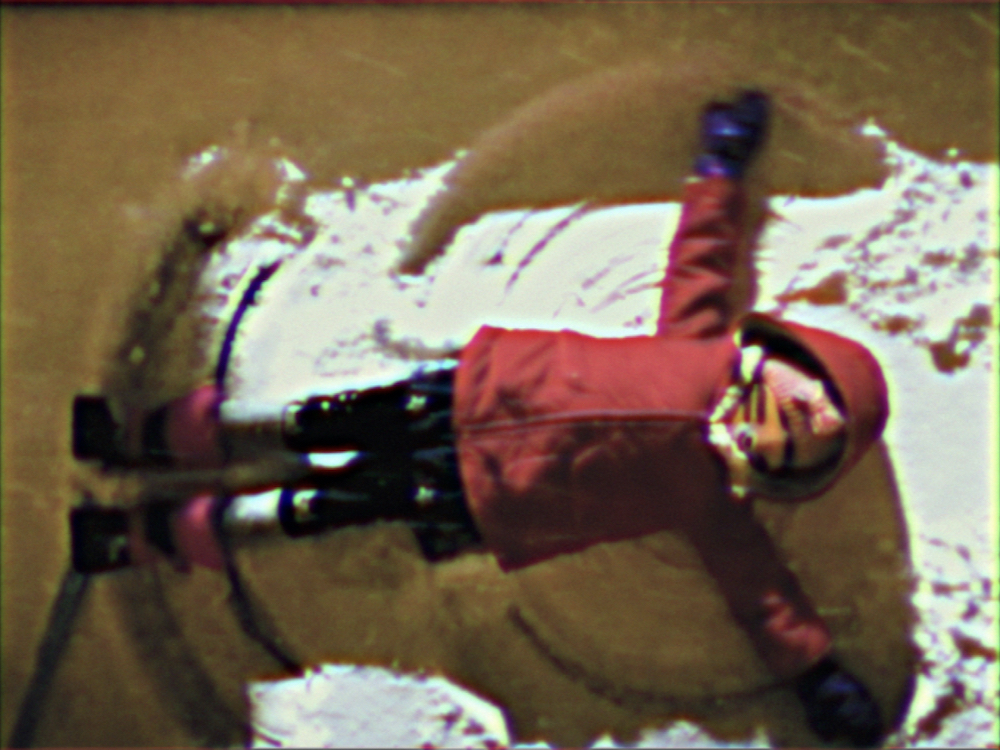 These inquisitions formed the basis of her latest release, a 10-episode series titled The Endless Sleepover that affixes a necessary gaze onto the struggles and challenges of parenthood. After previously writing the story of a long-distance breakup (aptly titled Distance), with a real-life long-distanced couple cast as the characters, the idea for a second project was sparked after the couple announced they were expecting their first child. "I started to write something we could make together," she recalls. "I wanted to know how they, and other people, made decisions around art and kids, and interviewed many other artists and parents." With a solid plan in mind, she was ready to shoot. However, like many events and projects, the series was put on hold due to the pandemic, but Allegra was able to recalibrate and remotely produce a self-shot web-series instead. And that's where The Endless Sleepover was borne – a purposefully lo-fi and story-centred series addressing themes such as unaffordable IVF, Black maternal mortality and abortion.
Once the production was in swing, Allegra reached out to (mostly) cinematographers and filmmakers, making sure they were comfortable with setting up their own shot and footage. This was aided by the fact that several of the collaborators are close friends of hers, while others had been introduced in her creative communities. All in all, she interviewed around 20 potential collaborators before landing on the final 10. "Each episode is the result of an extremely close collaboration, coming out of several interviews, and lots of re-working ideas to accommodate needs," she explains. "I am beyond grateful for the level of vulnerability and honesty each collaborator shared."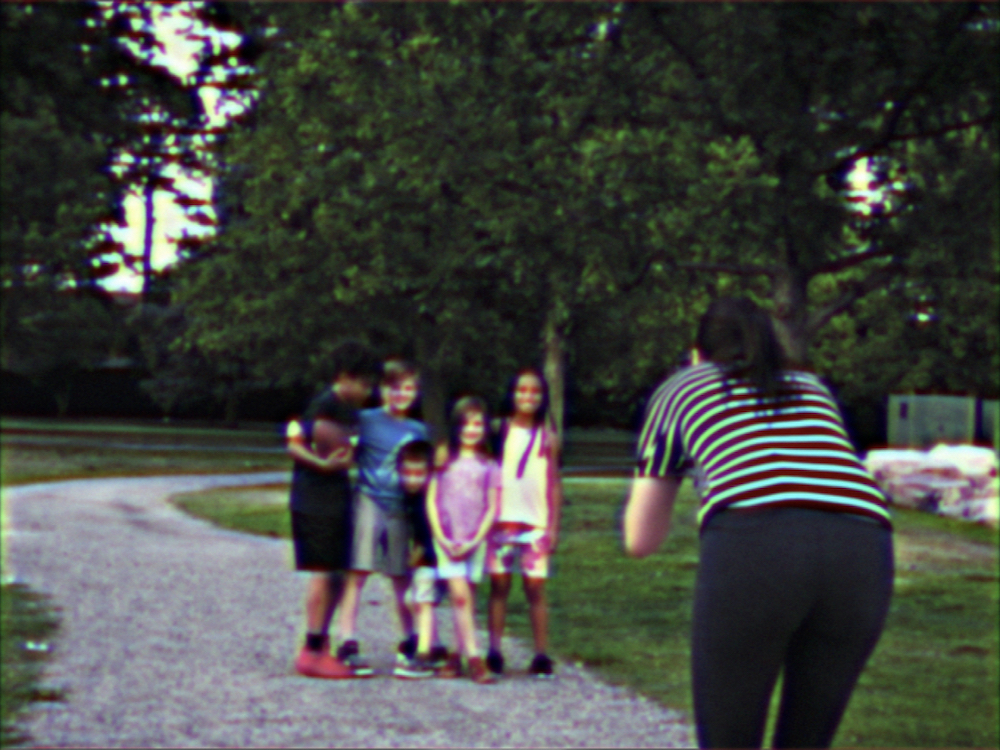 Allegra also knew that the collaborator's footage would vary, which only generated yet another challenge. To combat this, she decided to opt for a grainy, low-fi aesthetic – the type that sings with nostalgia – to give a heavy-handed treatment and thus a sense of coherency to the contributions. This, plus the fact that Allegra is "very influenced by radical children's programming from the 70s and 80s" gives the immensely personal stories in The Endless Sleepover a touch of beauty and flavour, packed nicely into a time capsule of parenthood over what's been a ubiquitously difficult time.
There are many powerful and winding stories to be heard in The Endless Sleepover because, over the course of making it, her contributors had undergone a few changes themselves – be it break-ups, moving house and cites, having children or becoming pregnant, leading communities in activism or prepping for exhibitions. One of Allegra's particular highlights is within Episode 6, where she'd just wrapped the pre-production for most of the episodes and she'd gotten in touch with Chiara, whom she'd met in an online storytelling workshop offered through the collective Herban Cura last autumn. "I knew she was involved in film, and I reached out to see if she had any interest in the project. Though we hadn't ever spoken one-on-one before that, it was quickly obvious how deeply and personally she related to the exploration of artisthood and parenthood. She was brave and unguarded, and trusted me with her story; I think it turned out beautifully."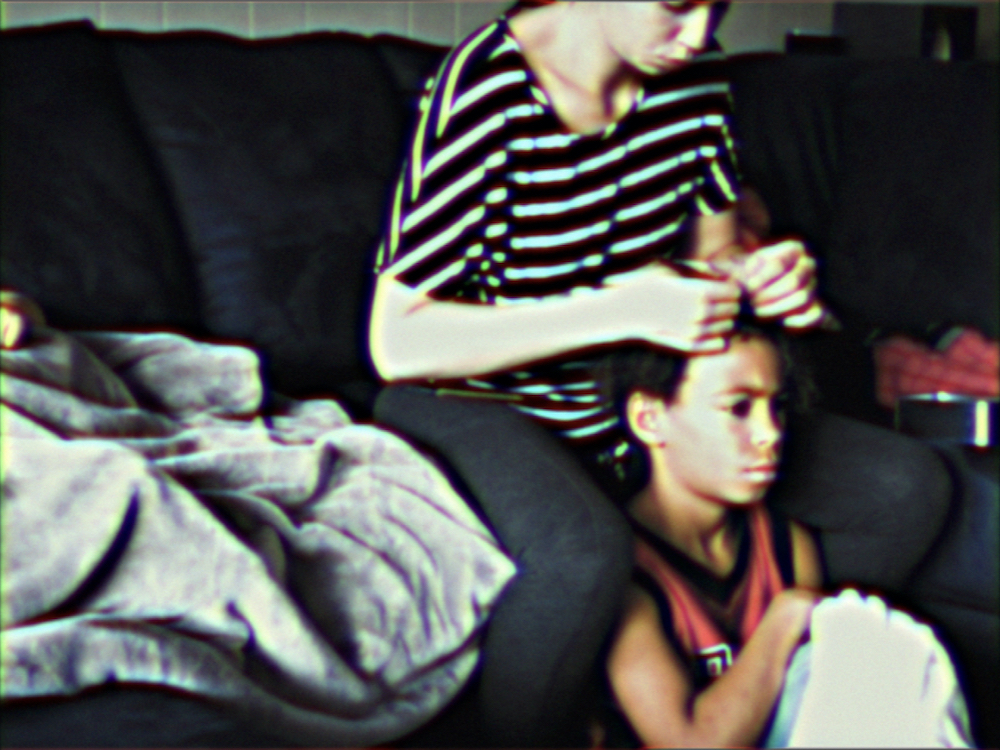 It's unclear as to whether or not Allegra would have been able to share such intimate stories if it weren't for her outlook on creativity. She respects the process, and wholeheartedly wants to voice the lives and narratives of her collaborators – like the feeling of shame or conflict that comes with making art, for example, or not having enough time, taking up too much space or feeling worthless. These are all emotions that Allegra has felt personally, and The Endless Sleepover is a synergetic offshoot of this as it twists and highlights the often hazy, narrow, white and heteronormative depiction of parenthood. "I think it takes a lot of effort to persist," she adds. "Often the persistence requires creative non-conformity, piecing together an alternative life model – a path that doesn't lead to a 401k salary, health benefits, and a dual-income nuclear family home."
"Adding kids into this alternative model – in a country where there is no universal childcare or healthcare, or paid family leave mandates – this just amplifies the precariousness. And deciding to not have kids also feels incredibly fraught. Having kids, at any and all costs, is expected and celebrated. But those who do not have kids are asked to explain themselves."
"If people watch the Endless Sleepover and find themselves relating to the stories they hear I hope it will make them feel less alone, and more likely to speak about their own experience. Maybe it will start conversations that lead to people feeling more supported, connected and confident."
The full web-series can be viewed here, and the final episode will go live on 4 July 2021.