Mariam Adesokan's two-minute short reflects on the idleness and contentment of lockdown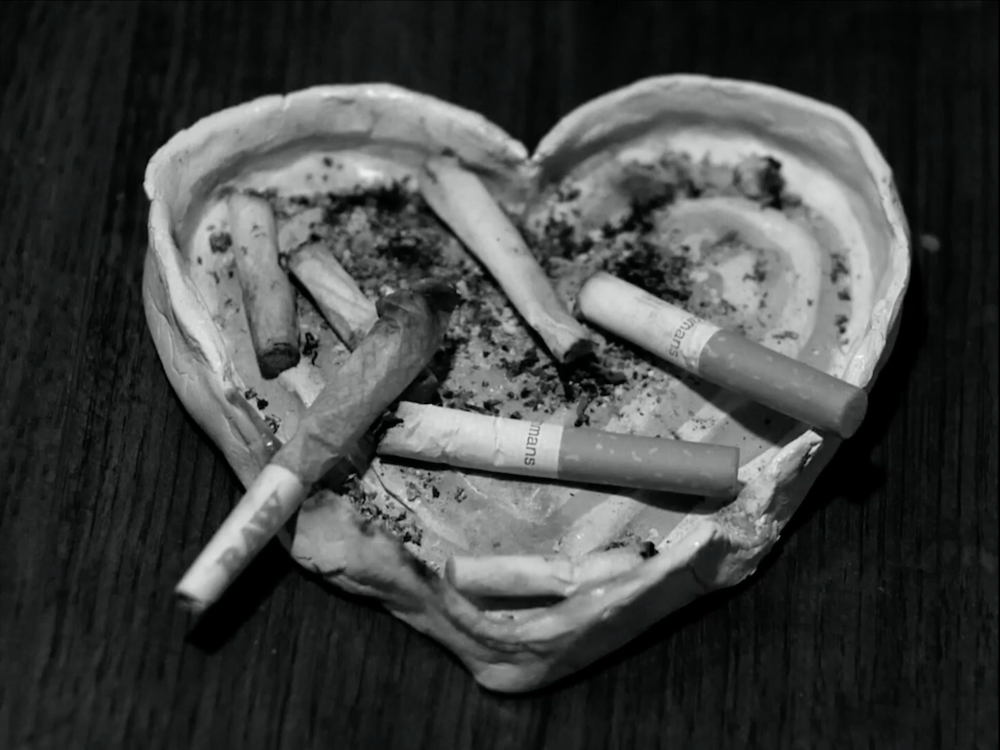 It had been years since I last picked up my crochet hook, which tends to live untamed under the bed with its family of wildly knotted yarn. But as soon as the lockdown first hit, it was time to revisit this old friend, testing my hands with a few simple and tiny bags. It had also been years since I'd felt the smoothness of wet clay; I'd forgotten what it was like moulding something – a bowl, candle holder and dish – out of bare fingers and a splash of water, and how satisfying it was to build something useful. 
It had been years since I last felt comfortable with doing nothing, knowing that everyone else was doing the same. The dread and gut-wrenching perception that others are having more fun than I am, or that I'm missing out constantly – even if there's nothing going on – had been stripped away. It was a good feeling, even if it was just momentarily. Dancing had been swapped for the kitchen, but it was a welcomed turn for a little while. 
These are a handful of familiar moments that are brought to the surface as I consume the slow and beautiful scenes of Irish-born and London-based Mariam Adesokan's new short film, Mundane. Made in collaboration with two close friends – DOP Jojo Bossman and Uzi Okotcha who plays the protagonist – it was devised during lockdown in a similar time of idleness and strange bliss. Like Uzi in the film, I too felt myself fall into this unusual state of contentment, returning to old hobbies and searching for some form of creative entertainment; the things I hadn't had the time to care about in the chaos of adulthood. But that's not to say that my personal experience had been without sadness or grief. In fact, that's not to undermine anyone's sadness or grief; it's been a struggle for all over the course of the pandemic. However, just like the key touching points in Mundane, it was a chance to change pace; to find some peace in the disconnect from what was previously a hectic routine.
I wasn't one for making bread or going for daily runs (the latter had been tried, tested and failed), and instead I'd turn to music and crafts. In Mundane, there are scenes akin to my own experiences as the character sits solemnly at the bed, moving to the sound of nearby music. It's relatable; no performance, no awareness of her surroundings; just the self, the sounds and movement. The film then flickers – brashly but artistically in a simple hue of monochrome – to other moments. Smoking in bed, cosying up for a nap, and more or less doing nothing. How often is it that we can do things like this, without regret or fear of being judged?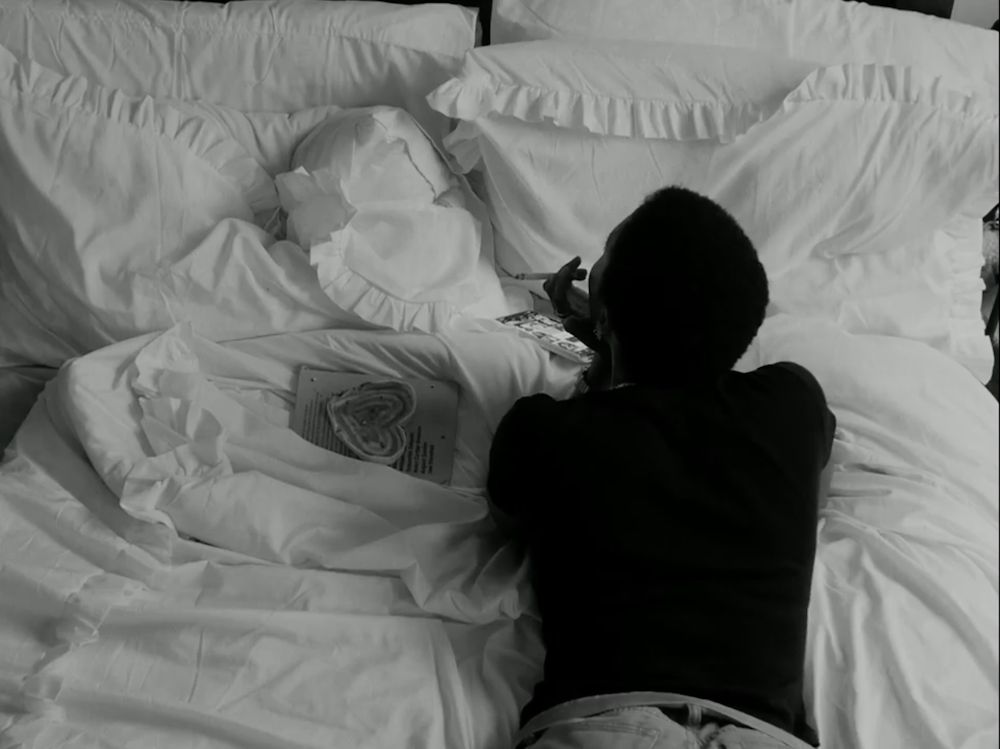 When I ask Mariam about her reasons for making this film, she responds stating that it came from a period of reflection and relatability. "I thought of making this film to embody what I and a lot of others were experiencing at the time; sitting at home or living a very stripped back life due to Covid-19 was something I thought would be nice to show on screen in snapshots. Alongside this, I created the film because I needed something to stimulate me."
Mariam sees the period of lockdown as being a bit of a blur, which is something that myself and I'm sure many others can connect with. That want to fill the day with more than just wading around the house hopelessly, and responsively steering towards sleeping, cooking, breathing, being and, in Mariam's case, "a lot of introspection", "crying and of course eating". She was also studying for a BA in Architecture at Central Saint Martins during the year's events and, with classes moved on online and all social aspects removed, this would naturally spur on some bizarre emotions. "I got through it in the end," she adds, "and 2020 was probably the most fact-paced year I've experienced weirdly enough."
And now, after what's been an anomalous and indeed fleeting year, she has two-minutes' worth of contemplation to refer back to. Like a bookmark logging a moment in hers and our lives, Mundane reminds us all to find the positives in dark times like this. "The film is everything that I (or we) do day-to-day but just depicted on screen," she explains. "I suppose I wanted to highlight the really small ritual things that we tend to do, the things that are so essential we almost forget how essential they are."
"This film was a pandemic project depicting the pandemic; when I made this film with Jojo and Uzi, we had conversations about being content with not necessarily being as social as we used to, or even indulging in habits that were encouraged pre-Covid-19. We all thought solitude and being alone was really important, and I know a lot of us had a tase of that last year."