Nicholas Balfe, the founder and head chef of Salon in Brixton, takes Port through a recipe of a foraged herb salad and poached duck egg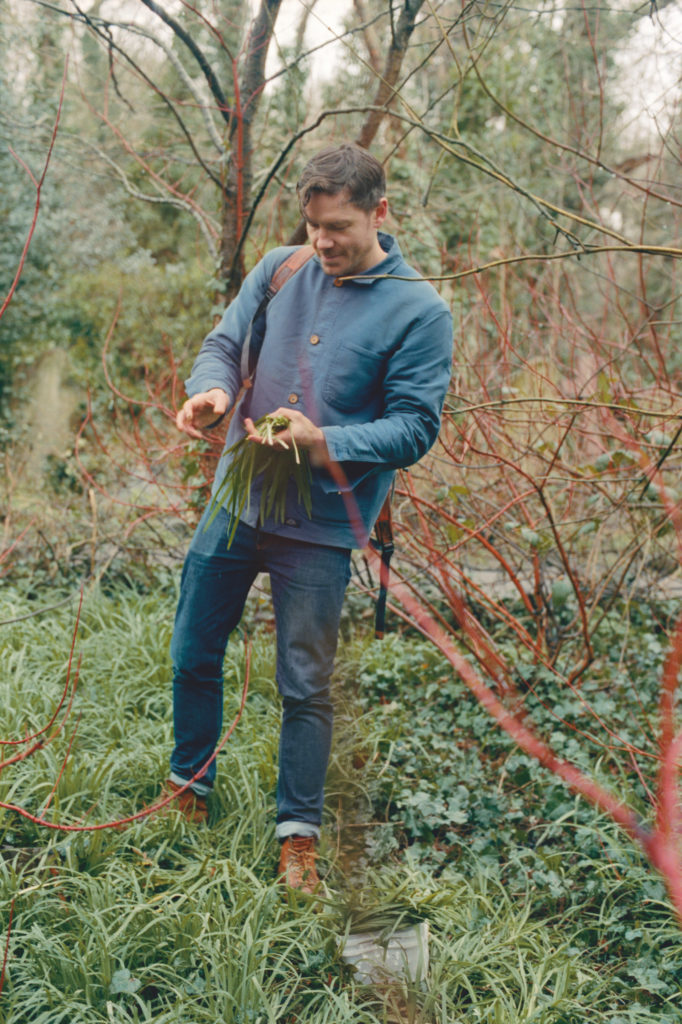 Foraging has shot to prominence in recent years with the rise of chefs exploring ancient techniques, ingredients and flavours in their food – but using wild food in cooking is nothing new.
I was introduced to the idea of using wild ingredients by my mum and grandma when I was young. I have vivid memories of picking elder flowers in Dorset and cooking them up in fritters, dusted in icing sugar and served with thick clotted cream.
When I began cooking professionally in my mid-20s, some of the chefs I came into contact with were already using foraged ingredients in their dishes. Back in 2007, the idea of pairing mussels with sea purslane, or pork with fennel pollen and wild herbs seemed mind-bogglingly exotic, yet inherently native at the same time.
When I opened my own restaurant, foraged ingredients became an important part of the food we serve. Being heavily guided by the seasons, it makes sense to look to nature for inspiration. I like to use what's abundantly available at any given moment, and to source ingredients as locally as possible. If I can pick the ingredients from a local park or hedgerow, then all the better.
There's no specialist equipment you need to go foraging – just a carrier bag and some rubber gloves if you're picking nettles. Good foraging etiquette is to never take more than a third of what you see, so there's some left for the next person, and don't worry if you don't recognise everything immediately. Start with one or two types of wild food, keep your eyes peeled, and slowly you'll build a nice repertoire of things you can pick and use.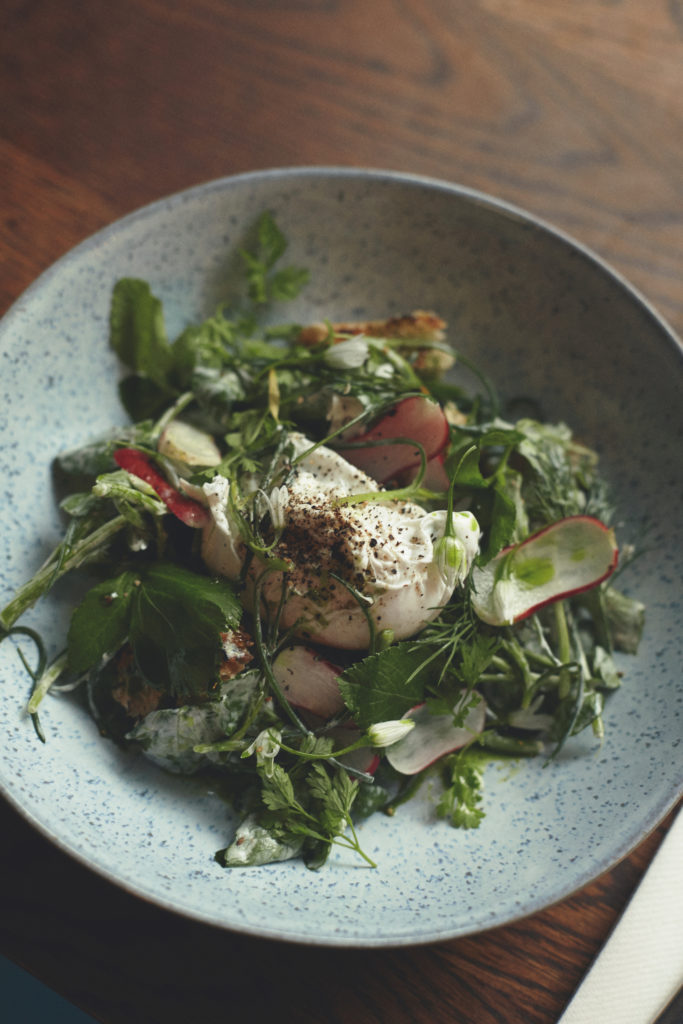 Wild herb salad with poached duck egg, pancetta and fennel
Serves four as a light lunch or starter
This recipe is very adaptable, so feel free to add whatever wild herbs or vegetables you come across (or buy in the supermarket, if worst comes to worst).
Ingredients
For the salad
4 handfuls of any of the following: chopped three-cornered garlic, wild leeks, Alexanders leaves, fennel fronds, nettle tips (blanched), wild garlic (blanched), samphire (blanched), sea purslane or sea aster (blanched), wood sorrel
1 bunch of watercress
1 handful chervil
1 handful dill
1 head of fennel, thinly sliced
1 bunch of radishes, thinly sliced
A dozen or so cooked new potatoes (optional) Two thick slices of good quality bread
A clove of garlic
A drizzle of olive oil
4 duck eggs
100g diced pancetta
Sea salt and black pepper
For the dressing
100g crème fraîche
1 dessert spoonful of Dijon mustard
Juice of one lemon
Pinch of salt and black pepper
Handful of nely chopped three-cornered garlic or chives
Method
Pick through the ingredients you've foraged to remove twigs, stems, dead leaves and grass. Wash thoroughly and set aside in a large mixing bowl with the watercress, chervil, dill, fennel, radishes and cooked new potatoes.
Prepare the dressing by whisking together all the ingredients and check the seasoning – you might want to add more salt, pepper or lemon juice.
Sauté the pancetta in a drizzle of vegetable oil until nicely crisped. Drain and add to the bowl with the herbs.
Toast the bread, rub with a clove of garlic, drizzle with olive oil and tear into bite-sized pieces. Add to the herb mixture.
To poach the eggs, put a deep pan of water on the stove on a high heat and add a generous slosh of white wine vinegar. Crack the eggs into four separate cups. When the water reaches a rolling boil, swirl it around with a slotted spoon, add the eggs and immediately turn the heat down. Leave to poach for two minutes. Remove from the water and drain on a cloth. Season with salt and pepper.
Add the dressing to the herb mixture and gently toss together until everything is nicely dressed. Season with salt and pepper and divide into four bowls. Top each bowl with a poached egg and serve immediately.
Nicholas Balfe is the founder and head chef of Salon
Photography Suzie Howell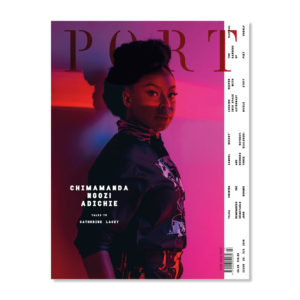 This is an extract from issue 22 of 
Port. 
To buy or subscribe, click here.