For issue 30, Port and Parajumpers' SS22 visit Fuerteventura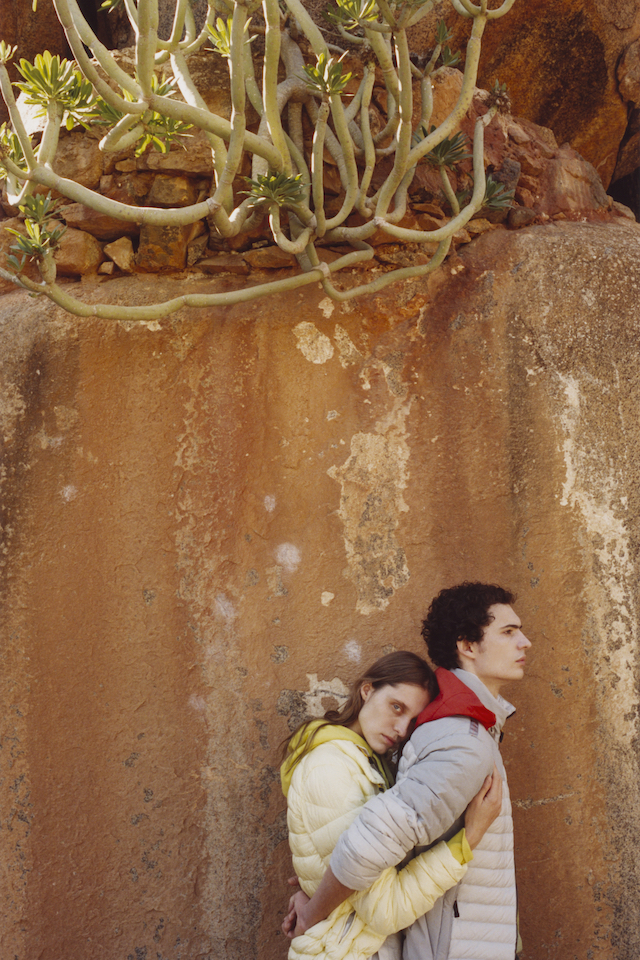 Fuerteventura – one of the oldest of the Canary Islands – began to rise up out of the Atlantic ocean roughly 22 million years ago. Traces of its original inhabitants, known as 'majos' or 'maxos', can still be glimpsed on Tindaya Mountain, where carvings of footprints are found etched in its stones.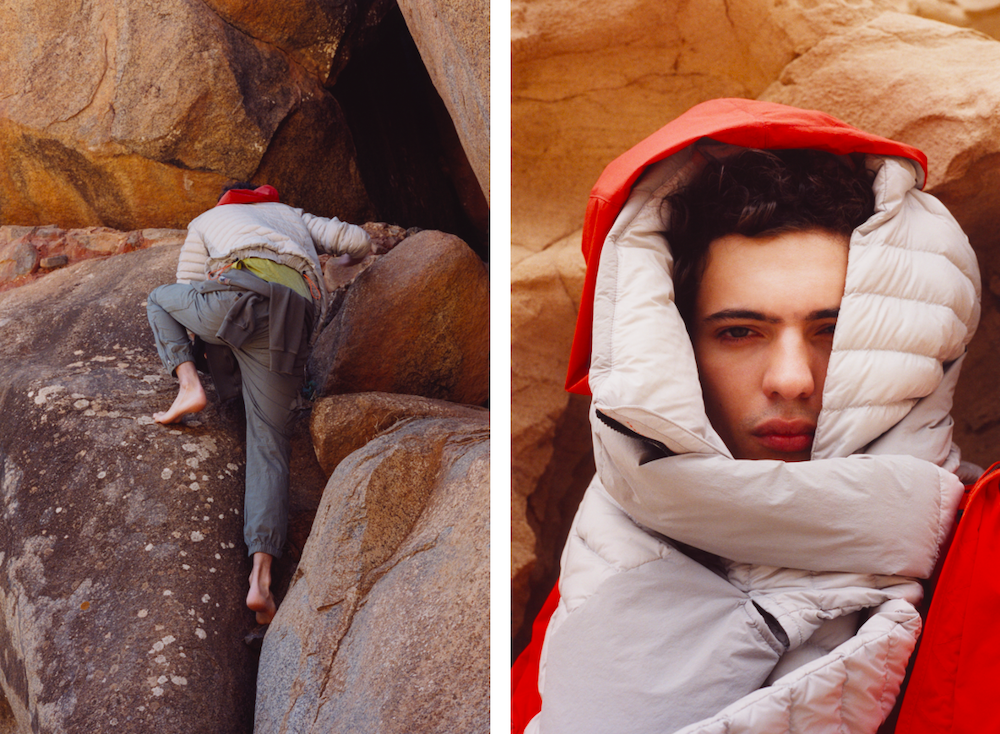 The wild, largely untouched landscape of lagoons, dunes and natural reefs is the perfect setting for Parajumpers' upcoming SS22 – a beautifully technical, outdoor-focused collection. Once again, the Italian brand has fine-tuned its offering following a great deal of research, expanding and innovating its classic outerwear, fleeces and knitwear in particular.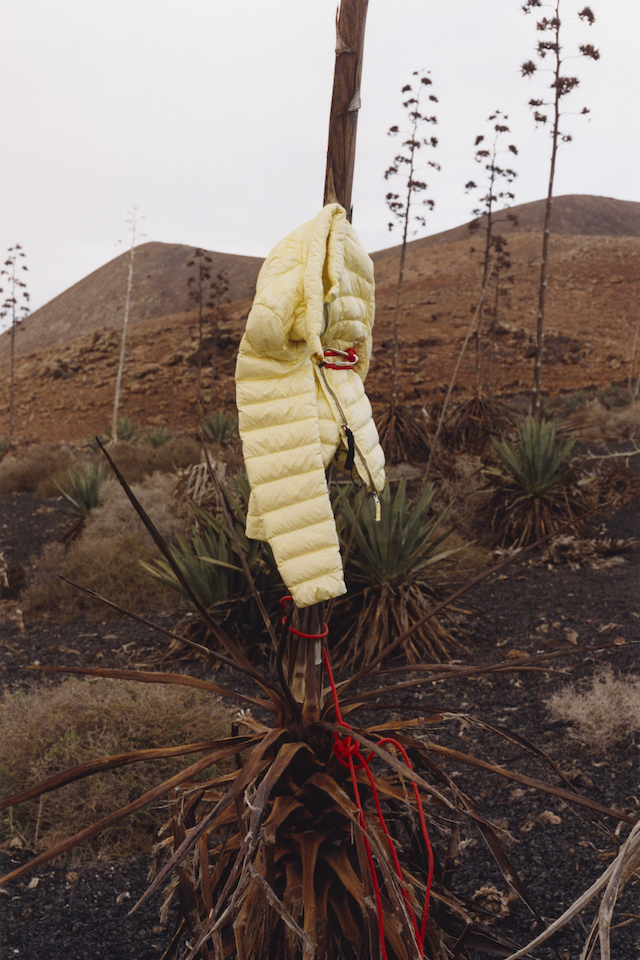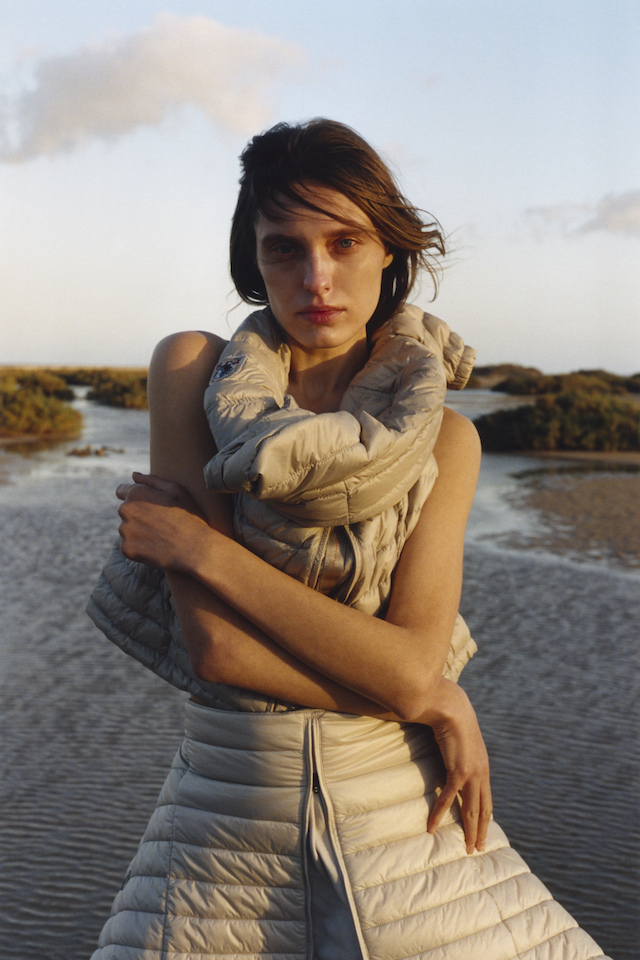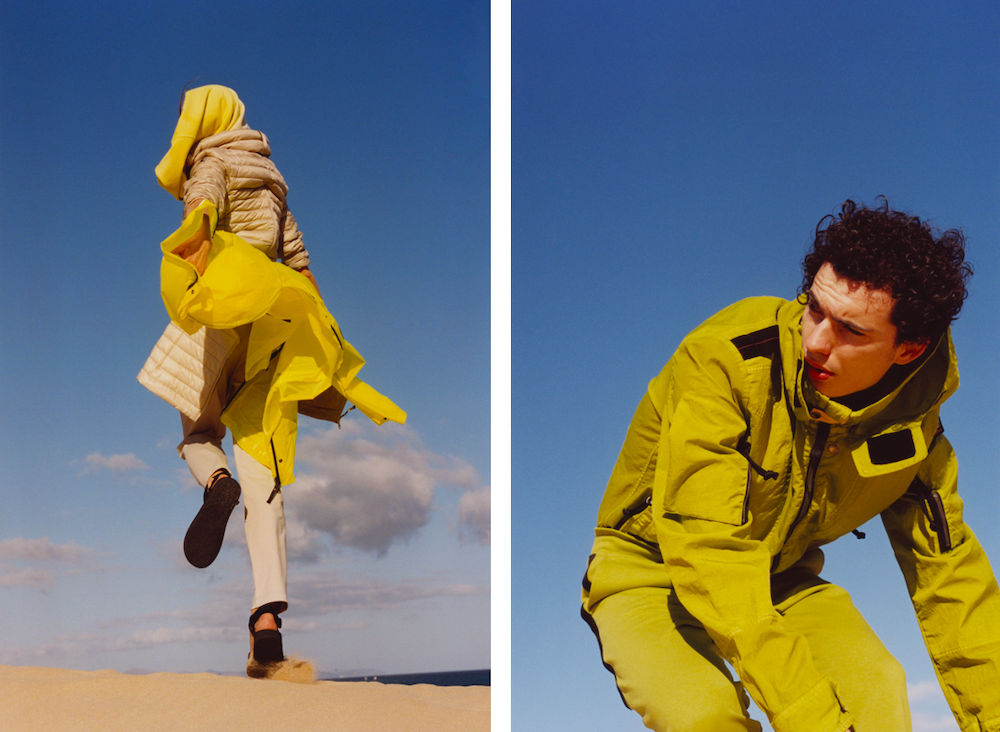 Bomber, structured, and puffer jackets pop in red, pistachio and stone-grey, crafted with a water repellent treatment and finished in nylon and polyester poplin. The former fabric, in the hooded bomber Gobi Reloaded, is given extra depth and tridimensionality after being dyed in a double bath of pigment base and nylon overdye. The poplin, meanwhile, marks the introduction of a new, eco-friendly textile made from Solotex fibres that are recyclable and include a memory effect, with no need to iron.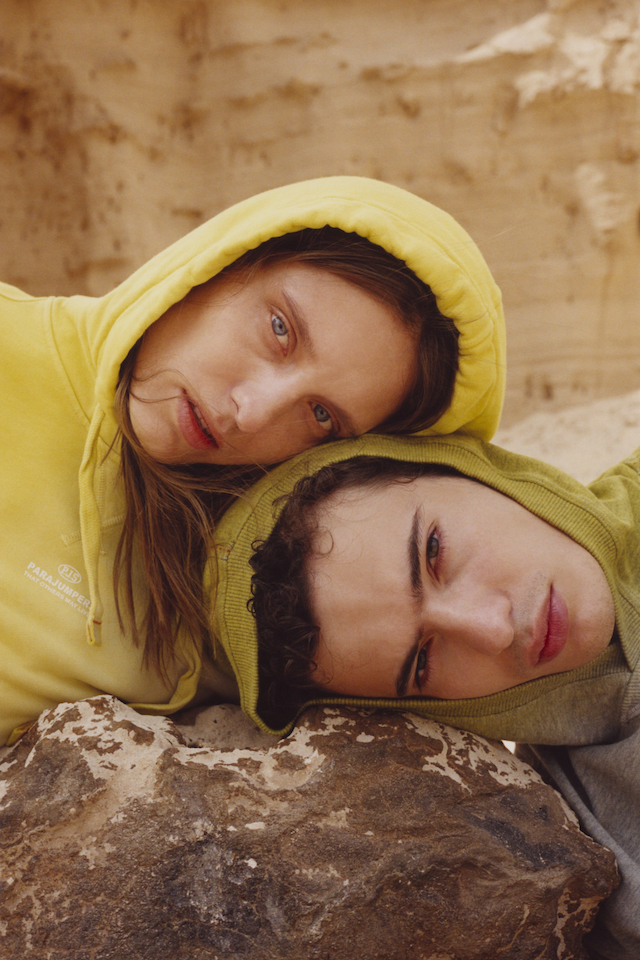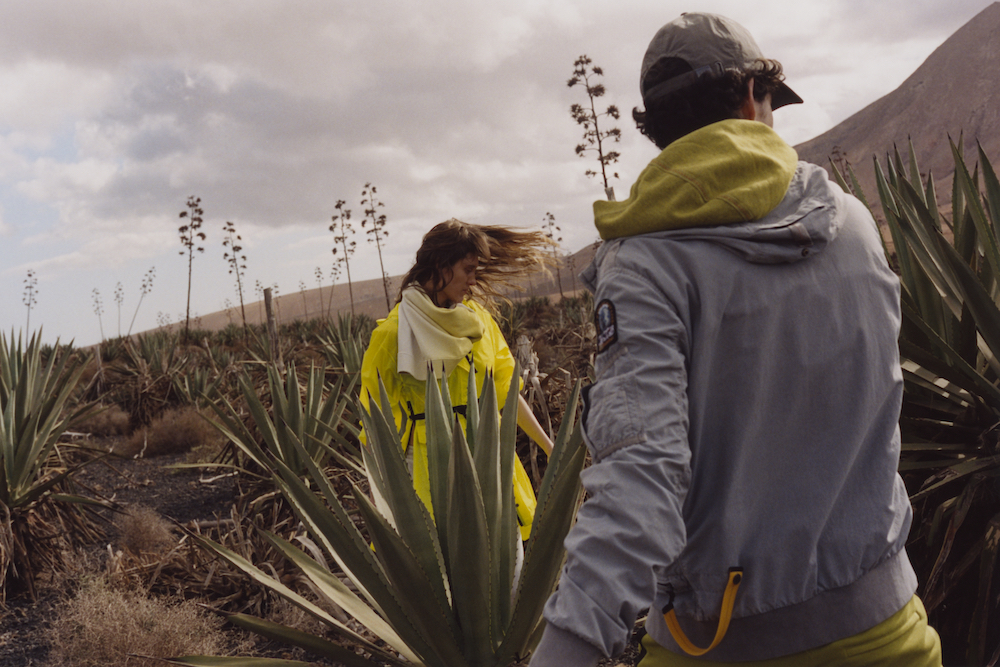 New pants have been added, a highlight of which is the washed cotton twill Emmanuel – blending street and military silhouettes and detailing – while two-tone gradient shaded hoodies compliment high-density, taffeta duck down jackets. Alongside new hand-dyed fleeces and fresh cotton and bamboo yarn knits, its recently added category of rainwear also enjoys the addition of an extra light, semi-transparent and daffodil-yellow parka.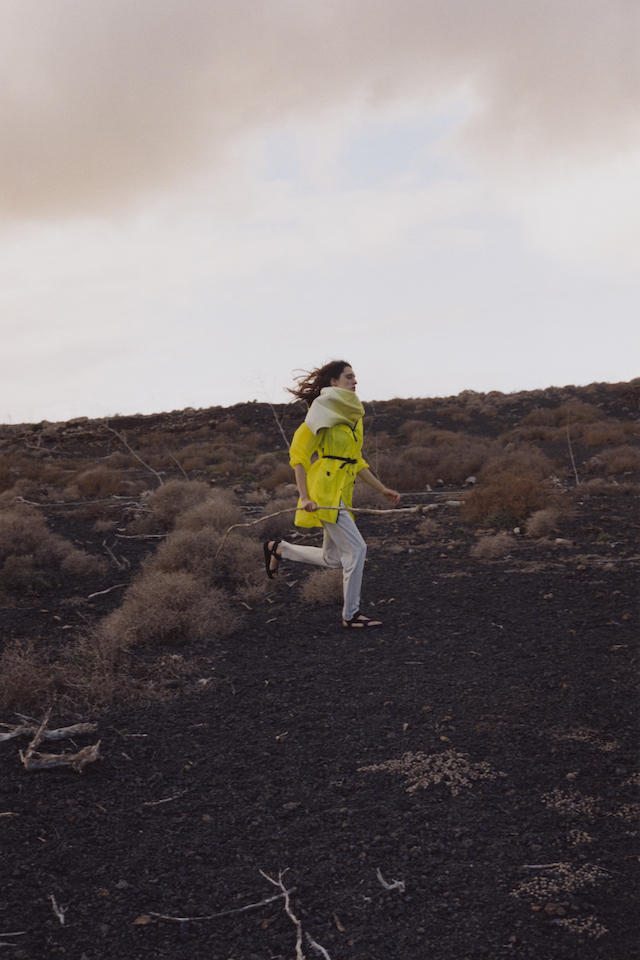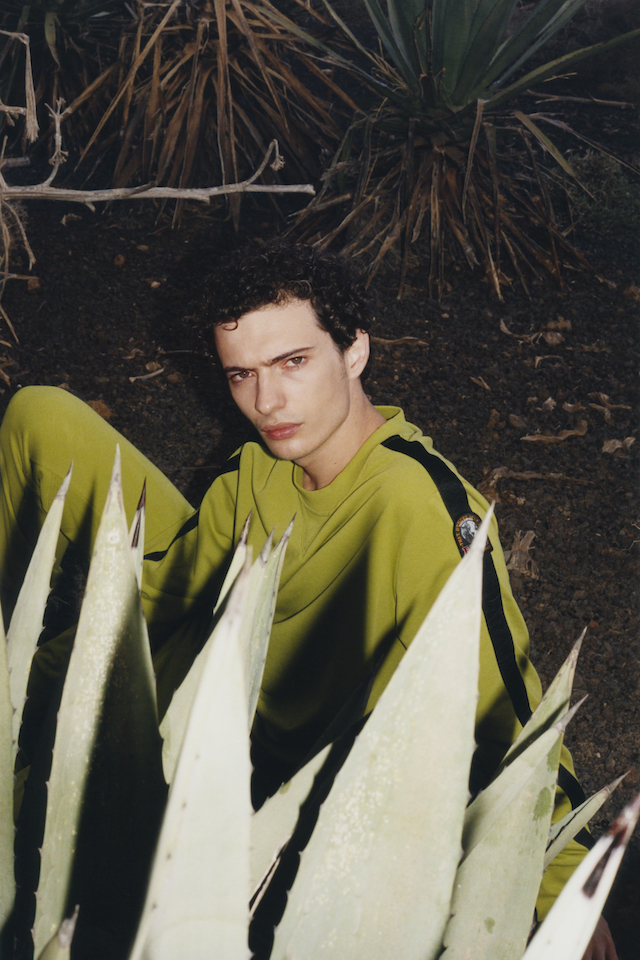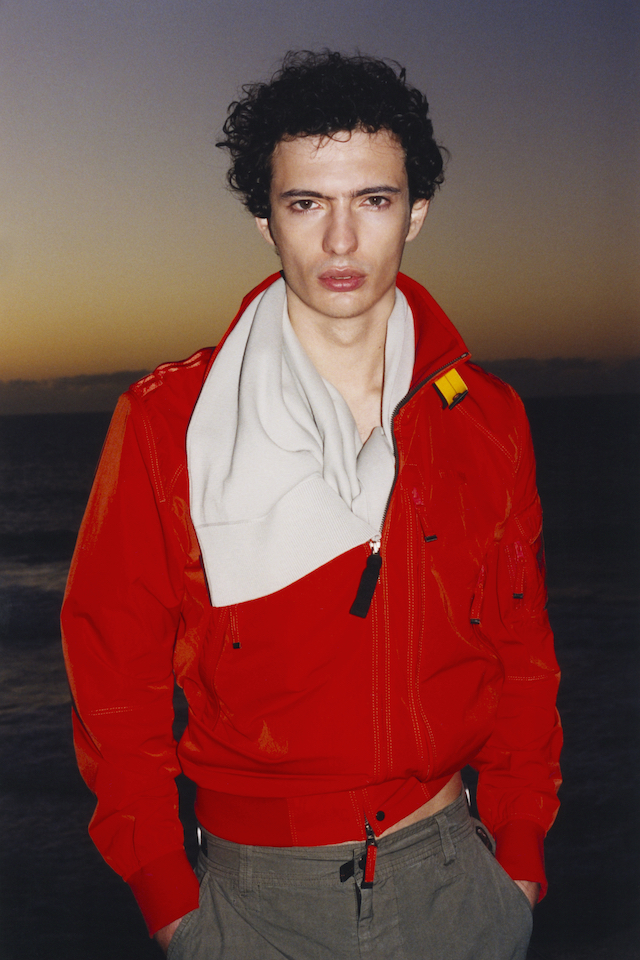 The label takes its name from the Parajumpers of Anchorage, Alaska, a military division that specialises in rescue operations in any situation, no matter the peril. As such, every piece has a patch emblazoned with the brand's motto: "That Others May Live". Whether in spring or summer, this season's lovingly crafted and versatile garments empower its wearers to live, fully, come rain or come shine.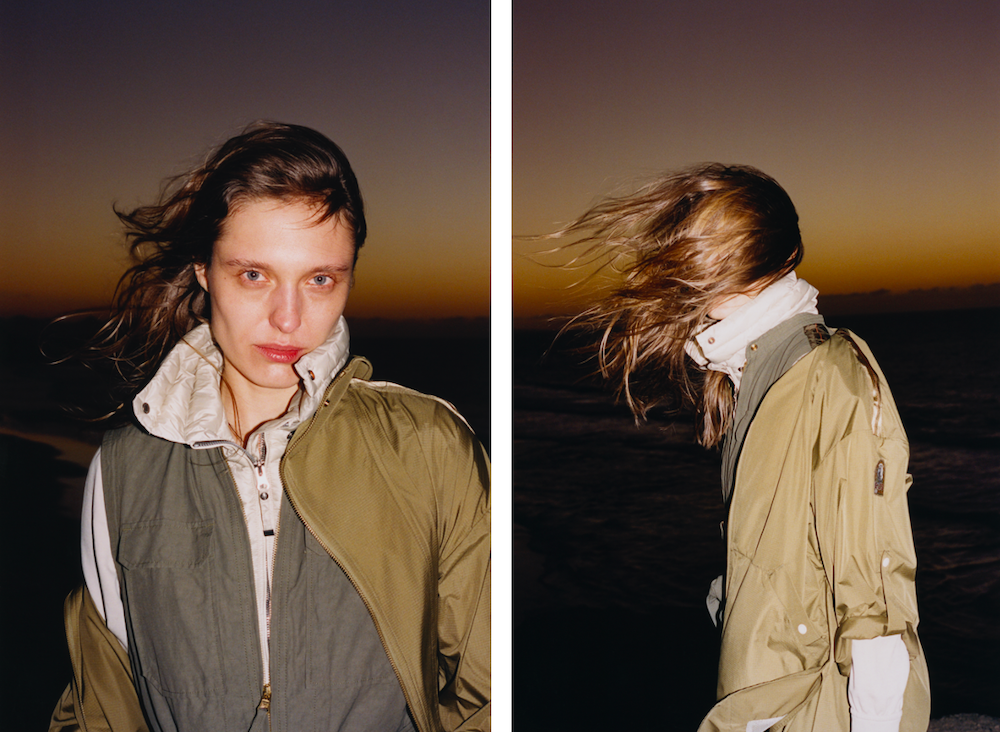 All clothing Parajumpers SS22 throughout
Photography Jukka Ovaskainen
Styling Mitchell Belk 
Grooming Paul Donovan
Models Jo at Present Model Management, Piero at IMG Models
Casting Troy Westwood 
Production Shoot Canarias and The Production Factory 
Sandals stylist's own throughout