For issue 31, Port and Parajumpers' AW22 traverse the Matterhorn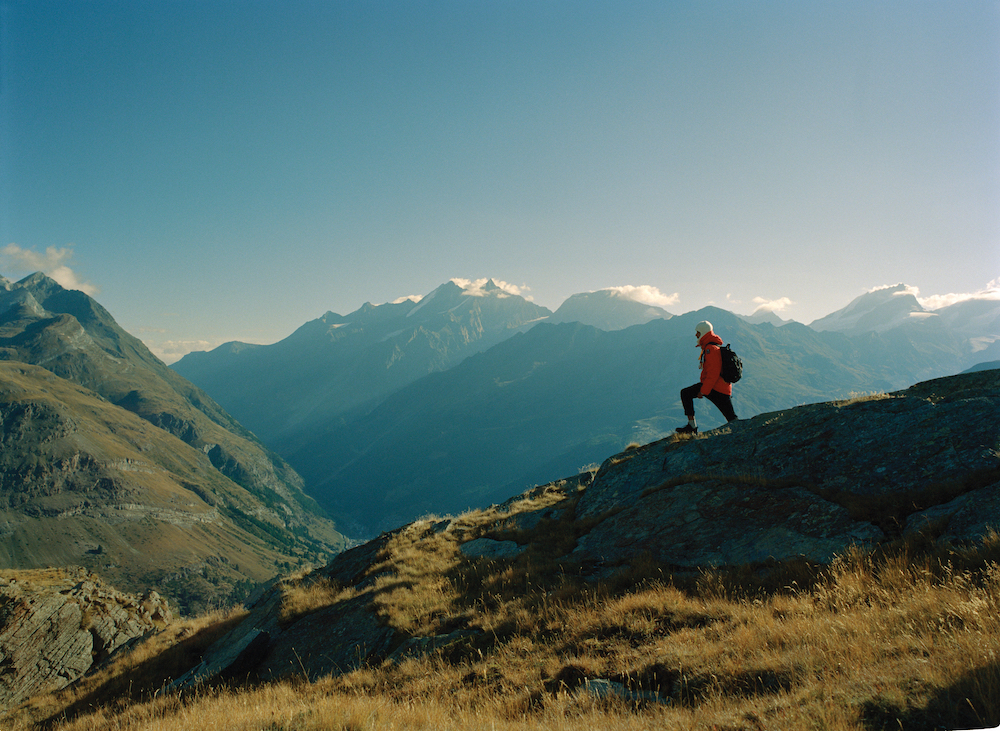 The Matterhorn, previously one of the most feared mountains in the Alps, was formed when Pangaea tore itself asunder. When the supercontinents of Laurasia (modern Europe) and Gondwana (containing Africa) collided, the ground was violently forced upward, leading to the formation of a jagged, pyramid-shaped peak whose four sides almost flawlessly align with the cardinal directions of north, south, east and west. Translating as 'peak of the meadows' in German, 3,000 climbers attempt to ascend its steep faces every year. To celebrate Parajumper's AW22 collection, the intrepid team at Port decided to join them, albeit via gondola.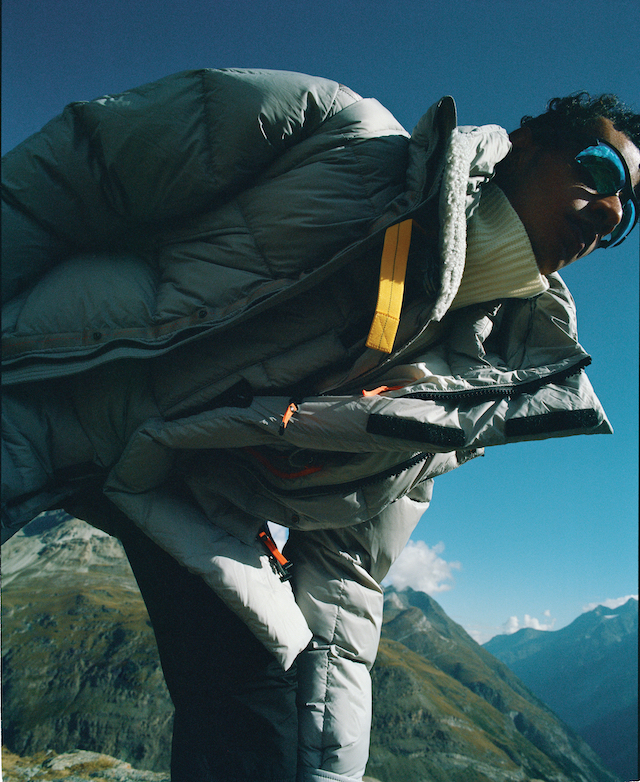 Shooting at 3000m above sea level was an exhilarating experience and in service to the hardiness and bracing innovation woven into the Italian label's work. Continuing its focus on sustainable textiles and practice, one of the most noteworthy changes has been the decision to remove all fur details from its Masterpiece outerwear series, which is made from 100% recycled nylon oxford.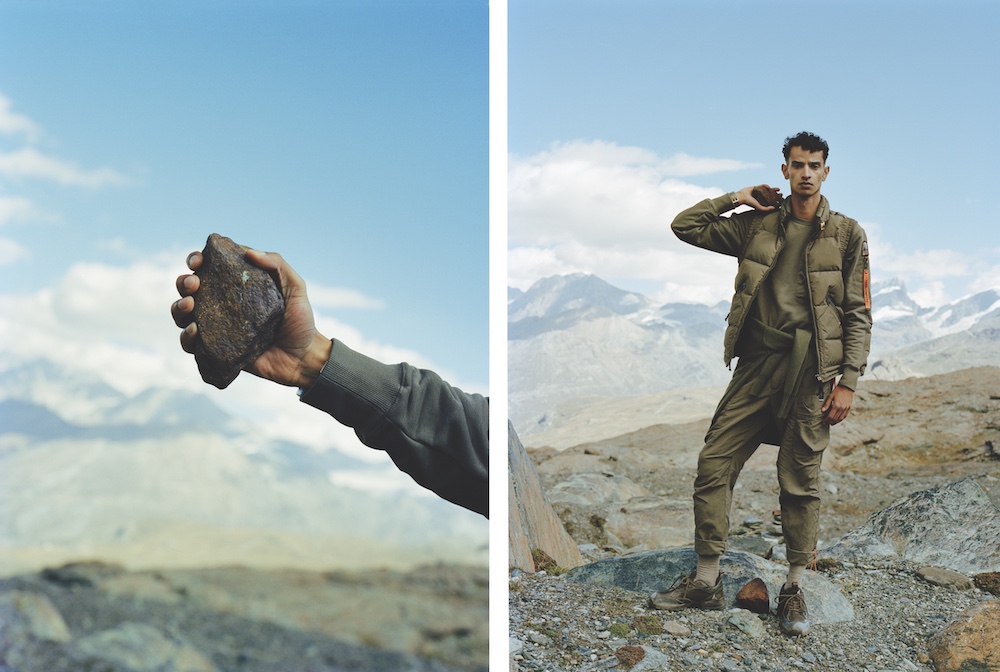 Puffers, parkas and jackets in blood orange, moss green, cloud grey and charcoal also feature, comprised of highly technical fabrics such as high-density micro reps polyester, light nylon poplin, super down proof Pertex and nylon cordura ripstop: water resistant and filled to the brim with duck down to ensure cosy insulation against the elements.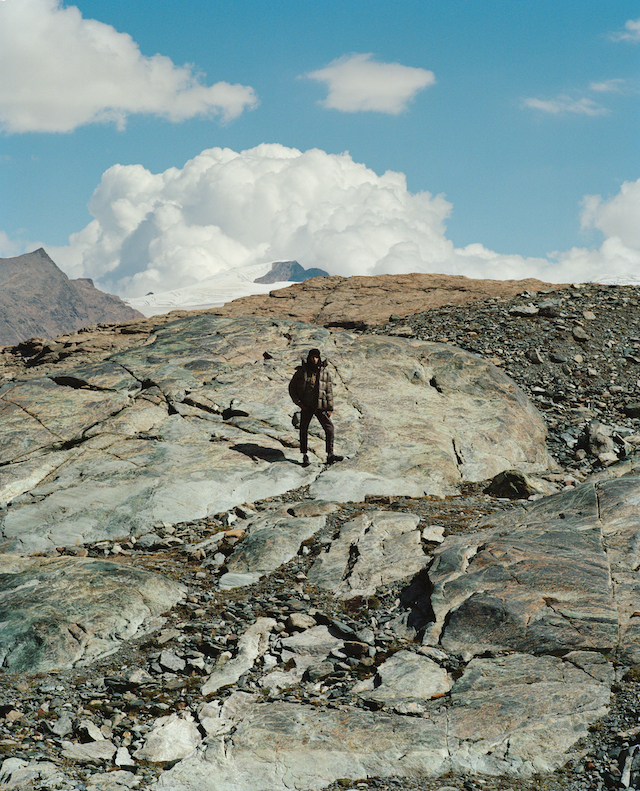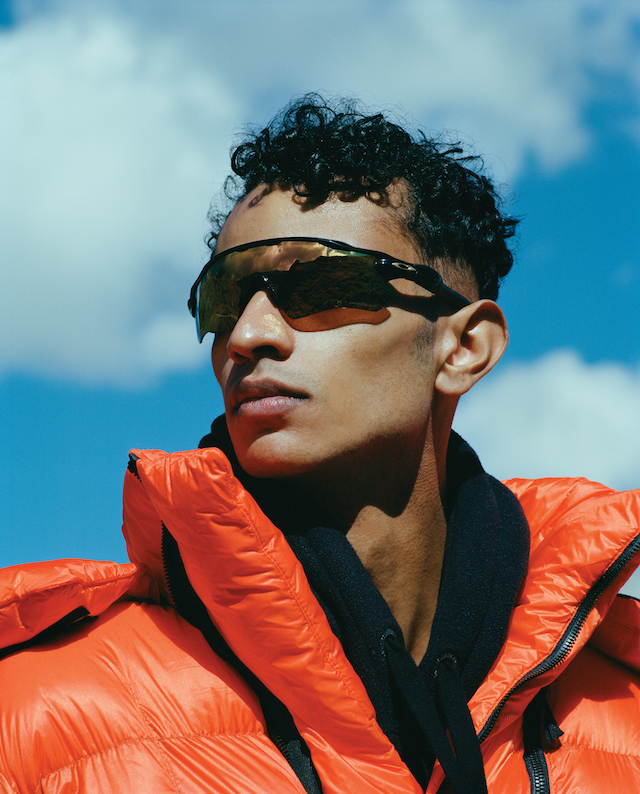 All carry Parajumper's logo patch emblazoned with its "That Others May Live" motto and yellow parachute-hook-inspired elastic collar strap, both in homage to the real-life Parajumpers of Anchorage, Alaska – the 210th Rescue Squadron trained for extreme rescues and recoveries.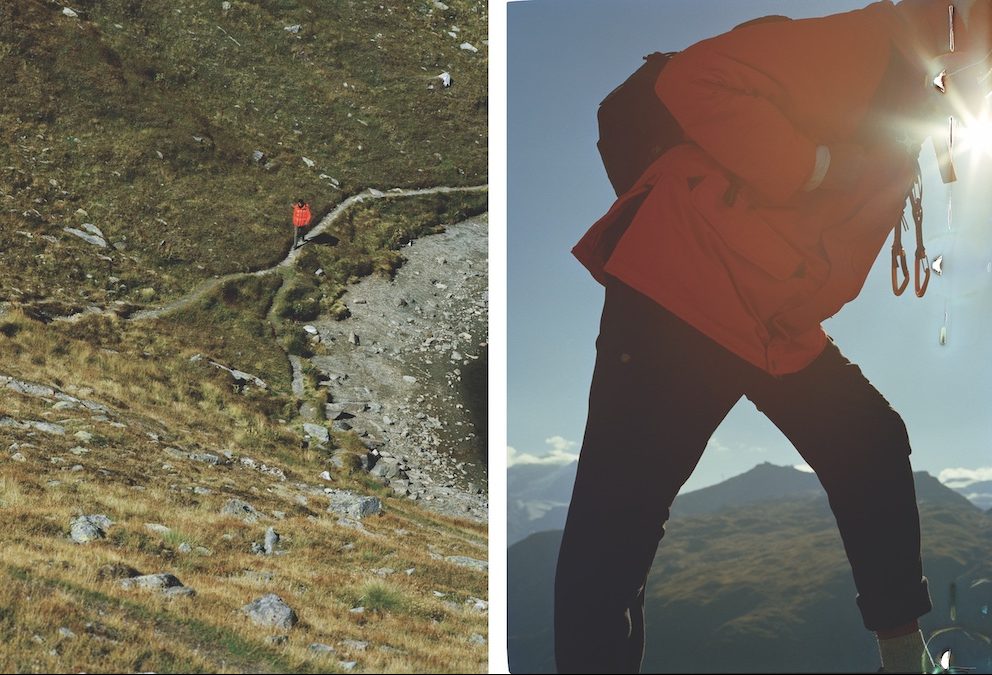 Complimenting these robust garments are knits, fleeces and trousers taking their cues from modern work- and military-wear, standouts of which include the cream high-neck Ettore sweatshirt, polar fleece Custer trouser with detachable keychain and khaki Dominic sweater, items equally at home in urban environs. Three accessories rounding out the collection that came in extra-handy on the day of shooting were an extra fine merino balaclava, super soft polar cap and versatile rescue backpack with mountains of space.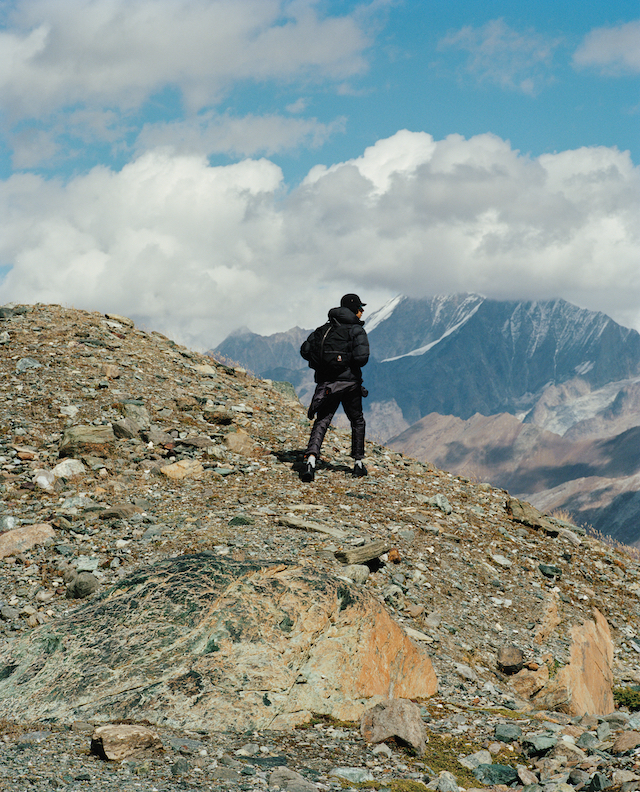 Edward Whymper, the English artist and engraver who led the first ever successful expedition of the Matterhorn, wrote that: "Climb if you will, but remember that courage and strength are nought without prudence, and that a momentary negligence may destroy the happiness of a lifetime. Do nothing in haste; look well to each step…" Parajumpers have captured some of this spirit with their carefully considered collection, paying close attention to their ecological footprint through ingenious materials and enduring design. Clothing perfectly engineered for when you're buried in the sky.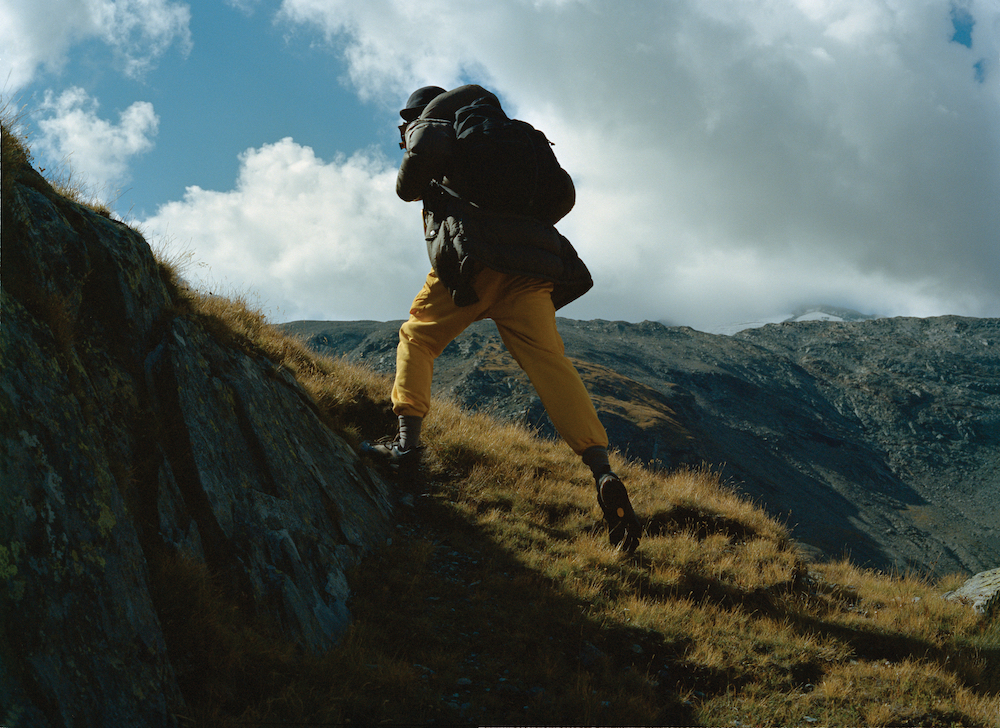 Photography Cornelius Käss
Styling Lune Kuipers
Photography Assistant Tobias Stampfli
Styling Assistant Apolline Baillet
Model Ismaël at Rock Men
Casting Marqee Miller
Shoes by ROA and eyewear by OAKLEY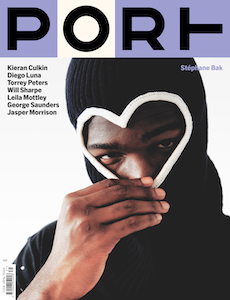 This article is taken from Port issue 31. To continue reading, buy the issue or subscribe here