A decade has passed since Danish-born photographer and explorer Klaus Thymann last visited Iceland. Commissioned by Port and Parajumpers, the artist (also a scientist and mountaineer) returns once again, this time documenting the catastrophic impact that human activity has had on its melting glaciers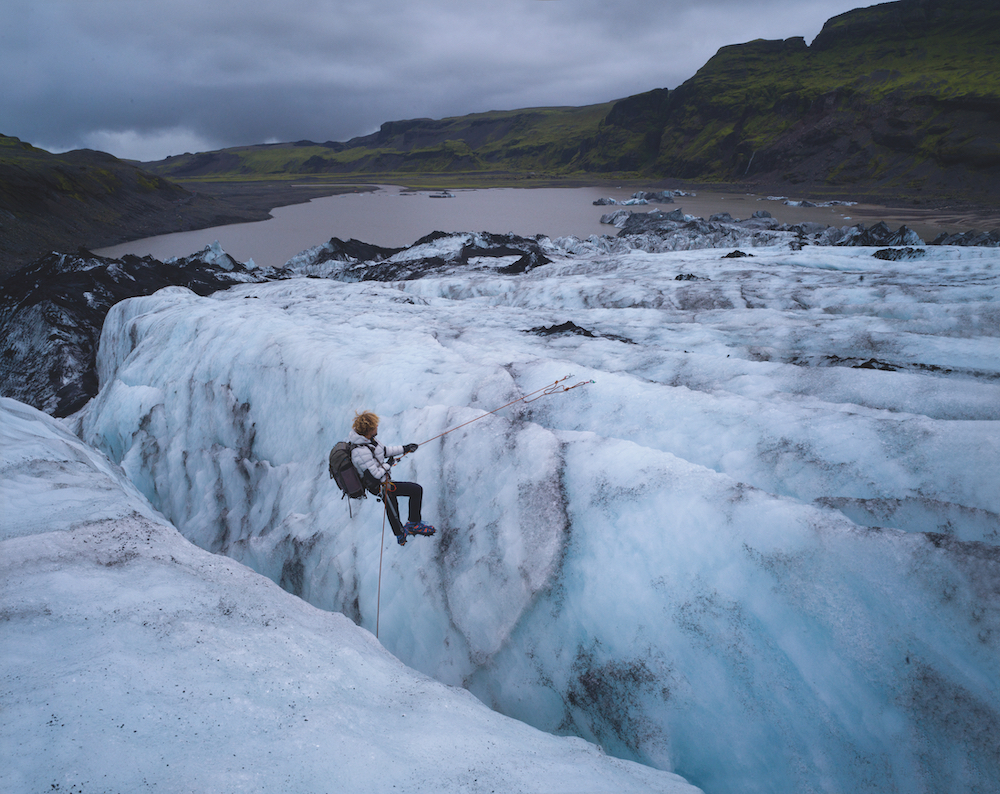 Klaus Thymann and I meet on an unusually hot day in September, devoid of any clouds and with temperatures reaching the high twenties. Feeling like it's the last day of summer, the entire country bathes in the final spells of warmth as we sip our lemon drinks on London Fields. He is sporting his usual ensemble – "I wear shorts until October" – and it suits the weather perfectly.
It was pertinent to be discussing climate change on a day like this, especially since Thymann had just returned from an expedition to Iceland, on a mission to document the changing glaciers. For this excursion, commissioned by Port and Parajumpers, Thymann visited a cluster of the country's best-known glacial spots: Jökulsárlón, Vik, and Snæfellsjökull. His purpose was, and still is, to teach how human activity is drastically impacting the climate. "We are collectively changing something that is so big and so vast, and when you're on it as an individual, or next to it, you feel really humble," he says. "Like a little insignificant ant running around with an ice axe. It makes you understand your place on Earth."
A man of many titles – and founder of arts platform Project Pressure – Thymann has visited the Nordic island on many occasions, the last excursion around a decade ago. "It's the closest you get to being completely remote," he adds, in an unsurprisingly impassioned manner. "It's fantastic. You're reminded of geological time, because it's all around you." Infamous for its rocky, celestial terrain, the dramatic landscape of volcanoes, black sands, and lava fields populate the country more so than its vegetation, and even its inhabitants. It's also located on the divide between two continents, the splitting of which is visible amongst the Mid-Atlantic Ridge – a visually entropic depiction of where the North American and Eurasian tectonic plates have merged. "When you're there, within minutes, the weather will change and the landscape will alter along with it. Nothing is constant," adds Thymann. The same goes for the country's ice and glaciers that, in total, cover 11 per cent of the land. "They're fluid rivers of ice; they flow, move, are very dynamic."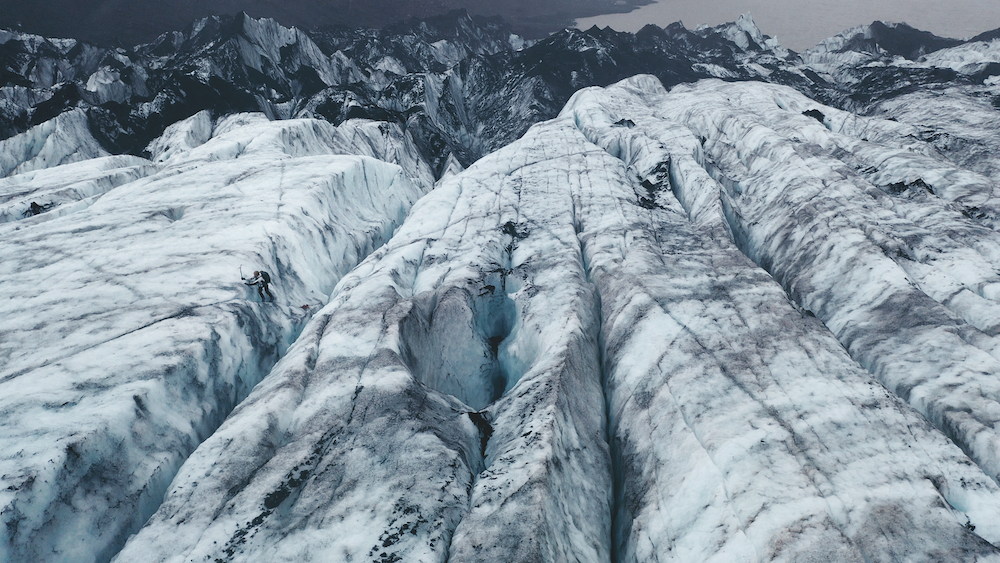 Ten years before now, Iceland's glaciers would have looked considerably different. Larger, deeper, and thicker, their structures are rapidly altering due to the warming climate, which is extending melt periods during the summer. Glaciers are a lifeline not only for the local inhabitants of Iceland, but also for the world. In total, there are estimated to be around 300,000 glaciers globally, and Iceland's ice caps produce the majority of the country's fresh water. "Glaciers are important for many reasons," explains Thymann, "especially in regions where people rely on river-flow irrigation. A billion people in the Himalayas, by some estimates, rely on water for their livelihood." With an increasing population, water scarcity is becoming widespread, as just 2.5 per cent of the planet's resources are drinkable.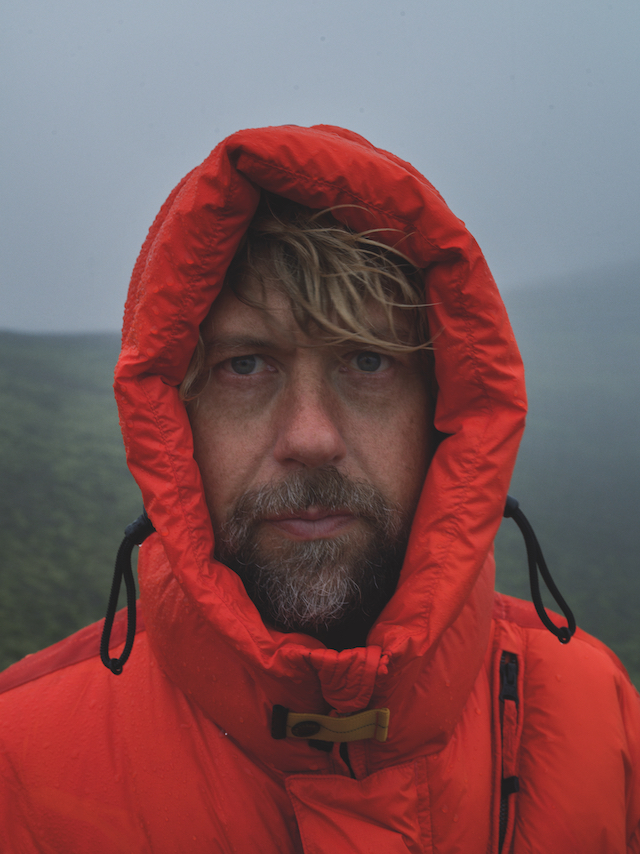 Hiking atop a glacier is known to be a dangerous activity, but Thymann – a trained hiker and mountaineer – doesn't see the risk. In fact, he is more worried about cycling on a bike in London than he is facing an icy mass with crampons and axes, "because if it's me and some form of geology, a mountain cave or whatever, there's usually one factor that will cause damage, and that's what I focus on. That gives me some sense of control." The cooler environments are where he's most comfortable, after all, and he's trekked to numerous locations of this ilk: the glacier regions of Iran, Sweden, and Uganda are just a few examples.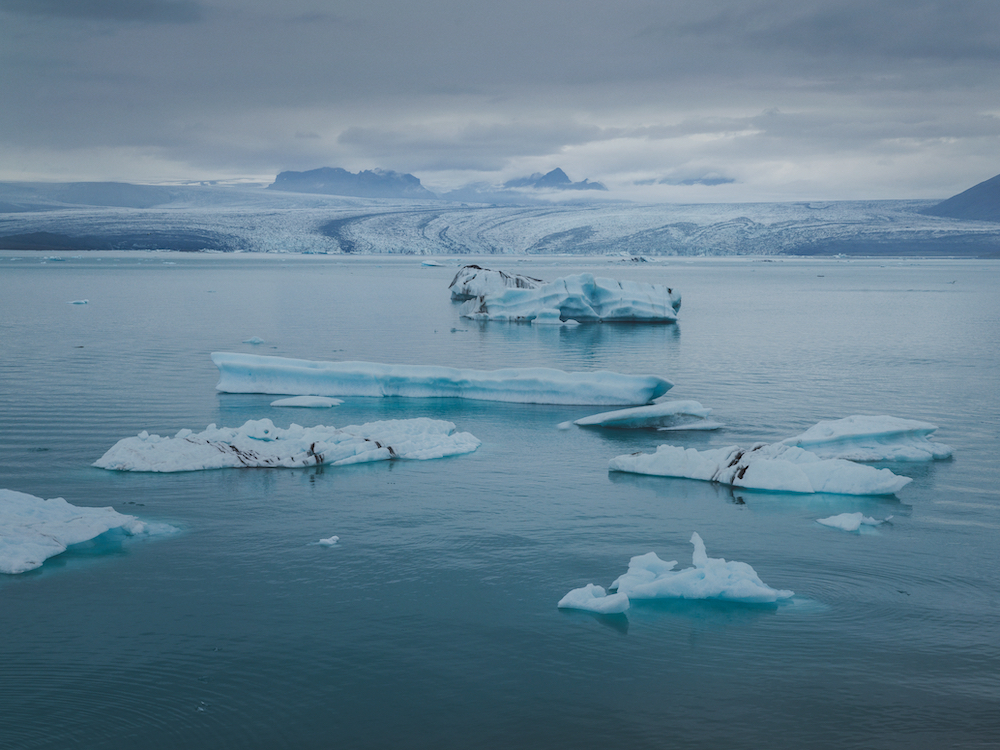 For this trip specifically, Klaus visited Iceland in the autumn, meaning the days are long and the landscape is flat and snow free: "I was primarily walking around in the rain," he says, making it the ideal overcast weather for capturing the glaciers. While in Vik, he returned to a spot he first ventured to 10 years ago, where the people living there can be counted in the hundreds. Following his old GPS coordinates, he took a photograph from the front of the glacier, previously framing the lake ahead of a magnanimous backdrop of ice. "And now, it's just melted water, and it's completely gone," he states, urgently. "It's retreated so much."

A five-hour journey to a peninsula north of the capital, Reykjavík, and Thymann arrived at his second location. He climbed a dormant volcano with an "iconic cone shape" and a glacier positioned at the top. The mound is typically shrouded in clouds due to the mixture of high and low altitude, disrupting the views of the ice sheets. But Thymann's patience with the process worked utterly in his favour. "We maybe had a window view of seconds and, at one point, just a little fraction of the glacier came out. It has retreated a lot, which makes sense if you have warming – the freezing point is getting higher."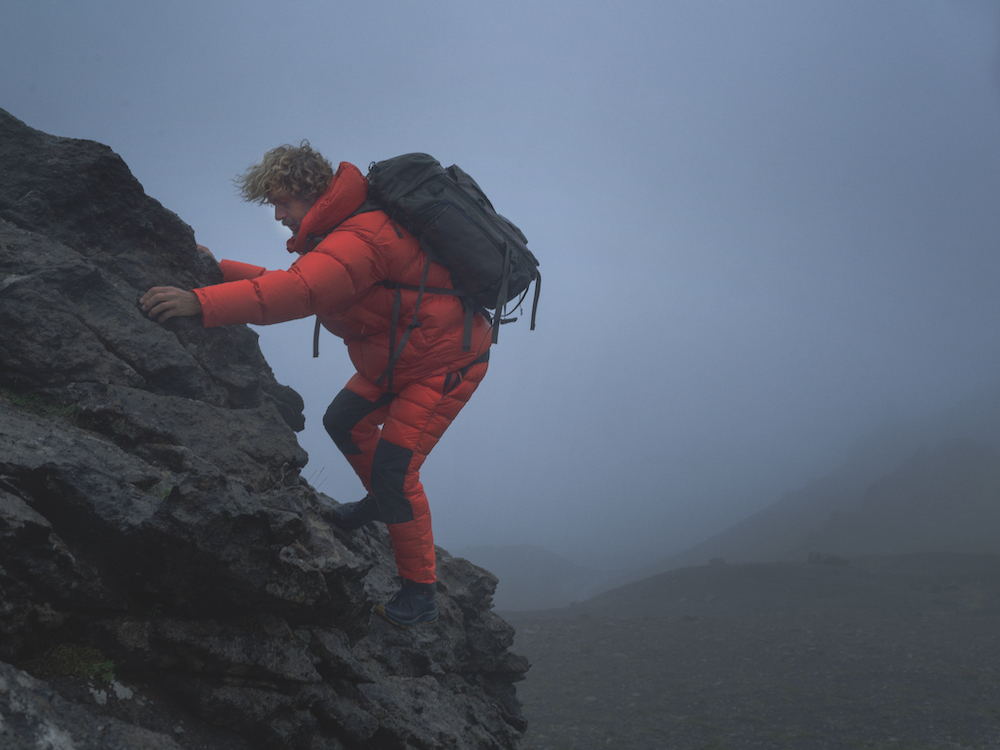 Having documented the changes incurred over the years, Thymann firmly states that his work no longer serves the purpose of raising awareness: We're too far gone. "Awareness is past its due date," he exclaims. "We need action." He founded Project Pressure in 2008 – a charity that visualises the climate crisis through art, commissions, and glacial decline – and back then, he was somewhat hopeful about the future. "It's more than a decade old," he explains. "And at that point, the narrative around climate change was different; there were a lot of sceptics. It was very frustrating, because to me, we weren't discussing whether gravity is real or not. Why were we discussing whether climate change was real, if it's a well-documented science?"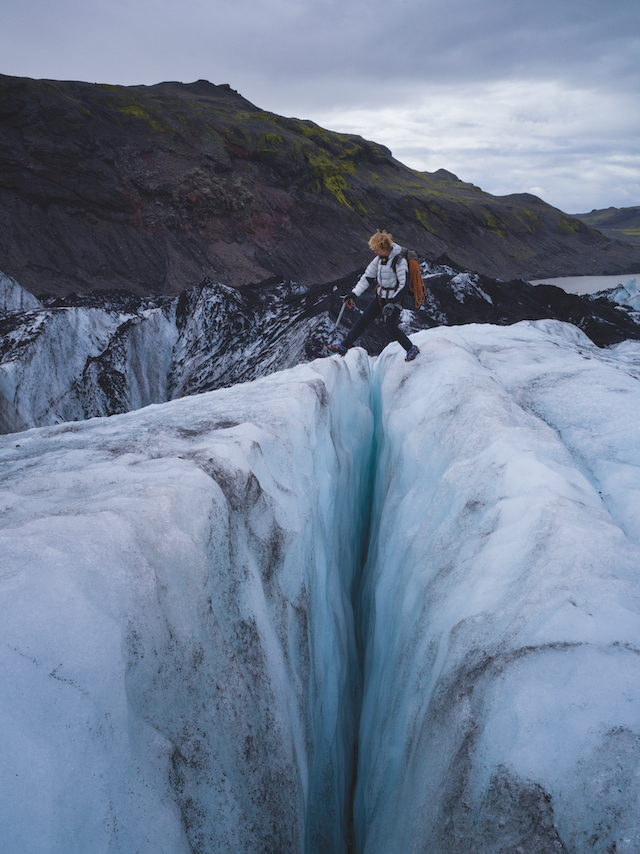 Wildfires, hurricanes, and floods have become ever more frequent across the world in the wake of a warming planet. However, these weather-related occurrences are not necessarily attributed to climate change; this is why Thymann and his work with Project Pressure focuses solely on glaciers, using their metamorphic structure as a communication tool and a real-time marker for the state of the world. "It's become a lot worse over the past 10 years," he adds. "And I would argue now that climate change has become the weight on the scales – there's a tipping point."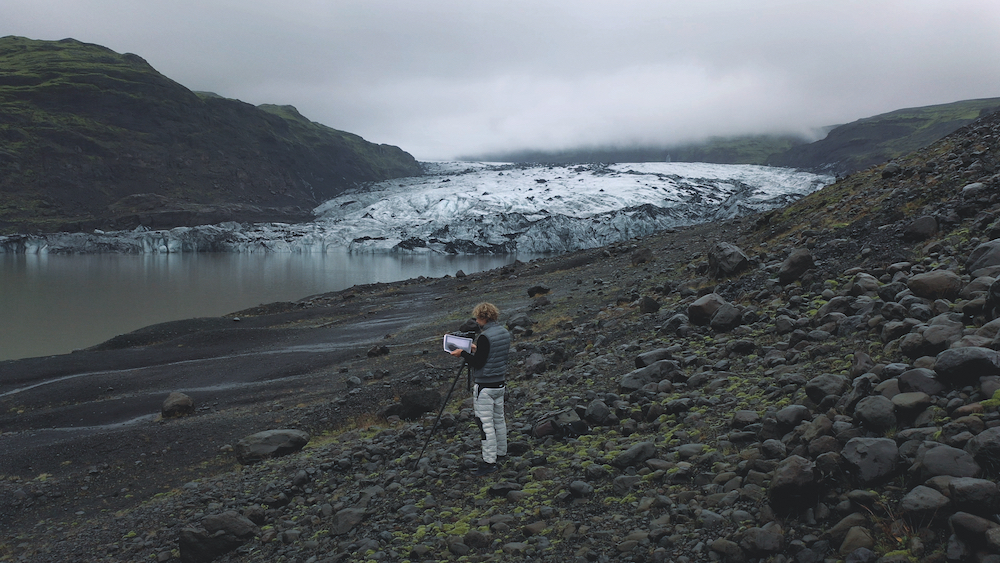 With a disastrous endpoint in sight (rising sea levels and coast erosion, for example), there are multiple steps that can be adopted into daily life – from reusable cutlery to refillable cups. But this sidetracks from the bigger picture at hand, in turn placing mounting pressure on the individual. Thymann, like many climate crisis advocates, sees systemic change as the solution, and something that can only be achieved en masse; think transportation, energy use, food, and cooperation from larger businesses. "Lots of companies are kicking the can down the road," he admits, "and it doesn't solve anything. So we need to change the systems and change them now."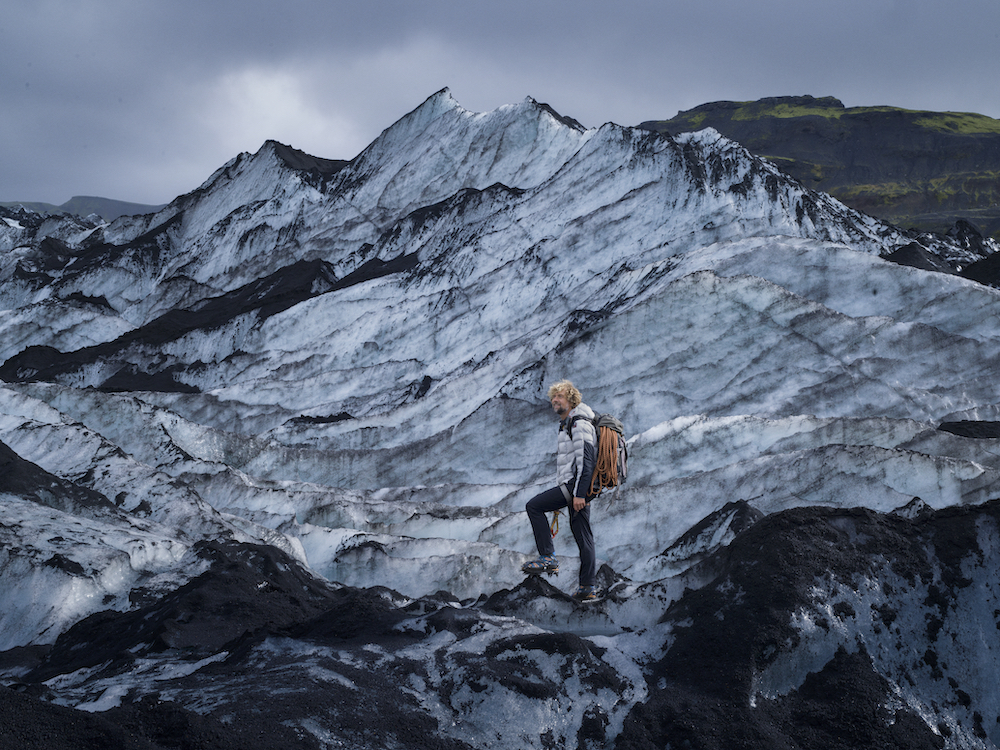 Thymann admits that his work mainly reaches the "converted", such as those who are already conscious about the climate emergency. Artists, scientists, environmentalists, and others actively seeking change need to transcend their messaging to those that "wouldn't necessarily already have an interest", he says. "I think that's where we need to get to. It's important to have these conversations around systemic change, but it's the people that are delaying action that need to get in gear; that's the new denial." How to get there, however, is a tricky question. Thymann suggests talking about these issues without it becoming a "belief system", thus triggering an emotional response, and therefore evoking action. But is it really as straightforward as that?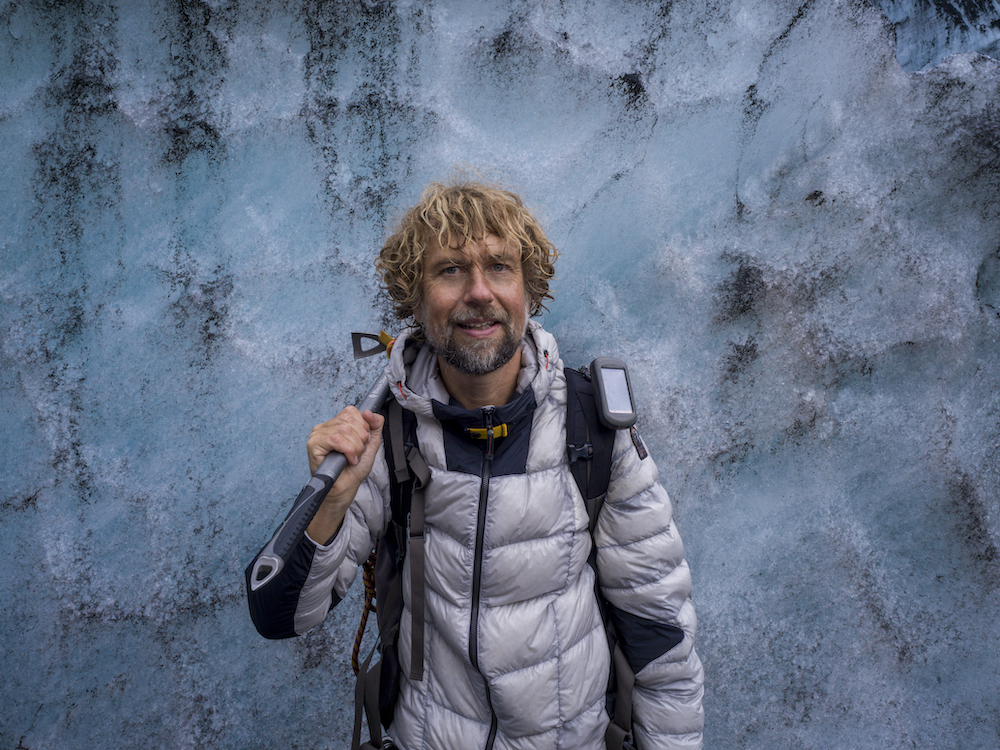 An exponent of science and art, Thymann endeavours to spread these messages far and wide as he continues working on the colder climate, along with the imminent release of a new roster of artist commissions on Project Pressure. "If it's an important story to tell, I will tell it," he says. But now, we're in the "next wave of impact. We don't need to talk about climate denial anymore." From droughts to coral bleaching and other "depressing stuff ", there are many current problems sitting at the table. So is he optimistic? "Everybody says you have to have some optimism and give people some hope, but we've really fucked up. And I don't swear normally, but we really have. We're walking into an Armageddon, and it's unbearable to look at… But I am optimistic, otherwise I wouldn't be doing it."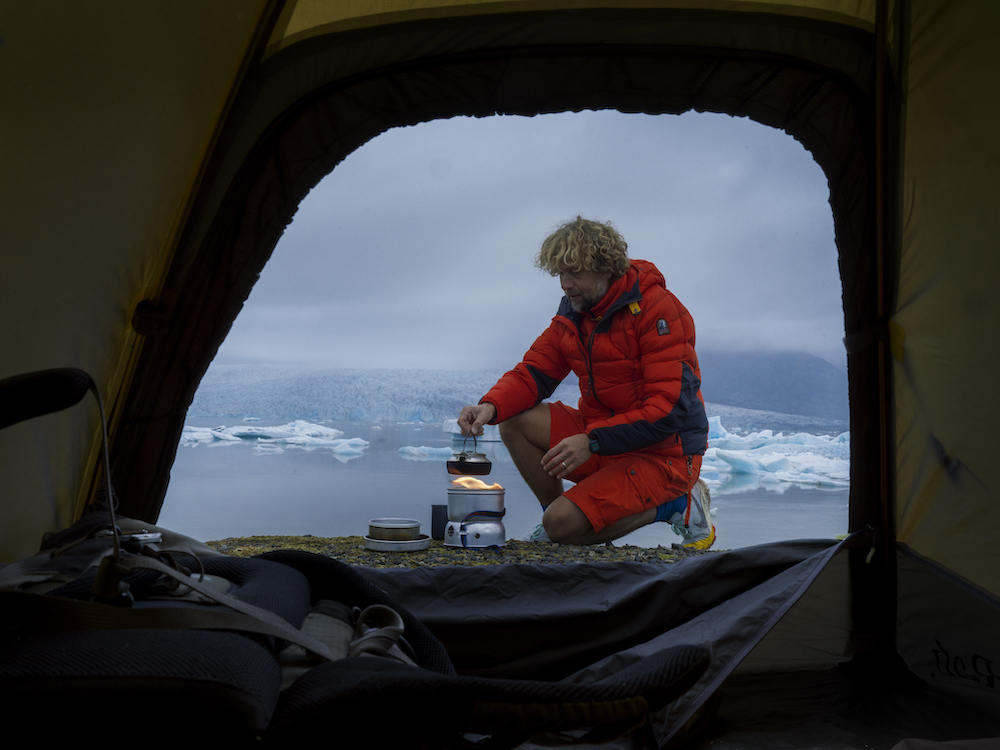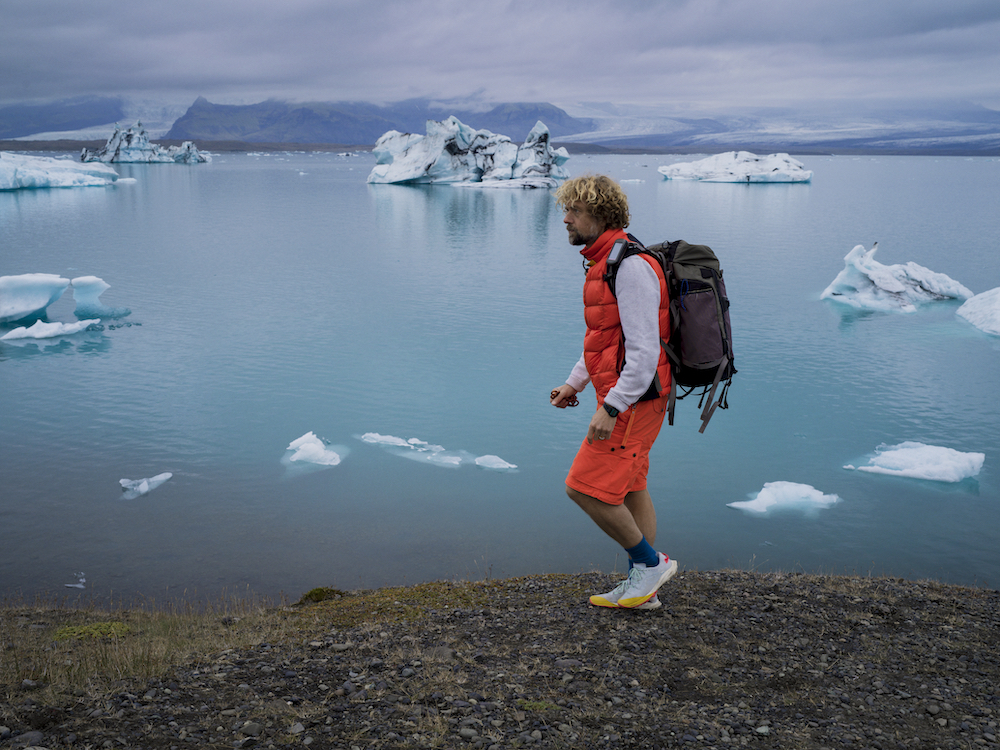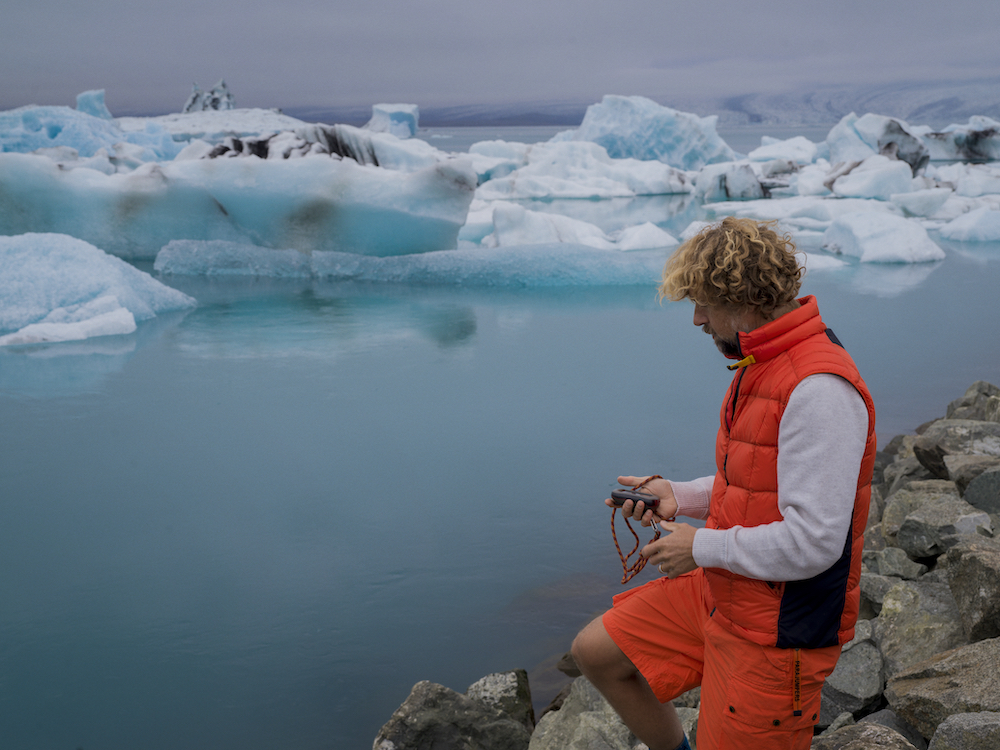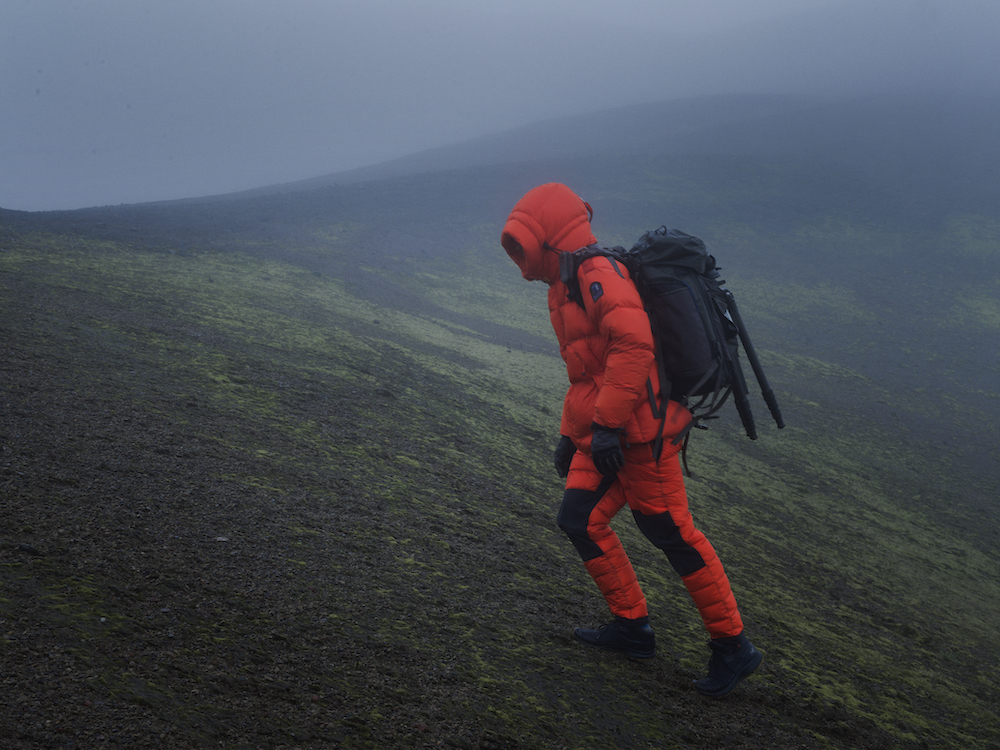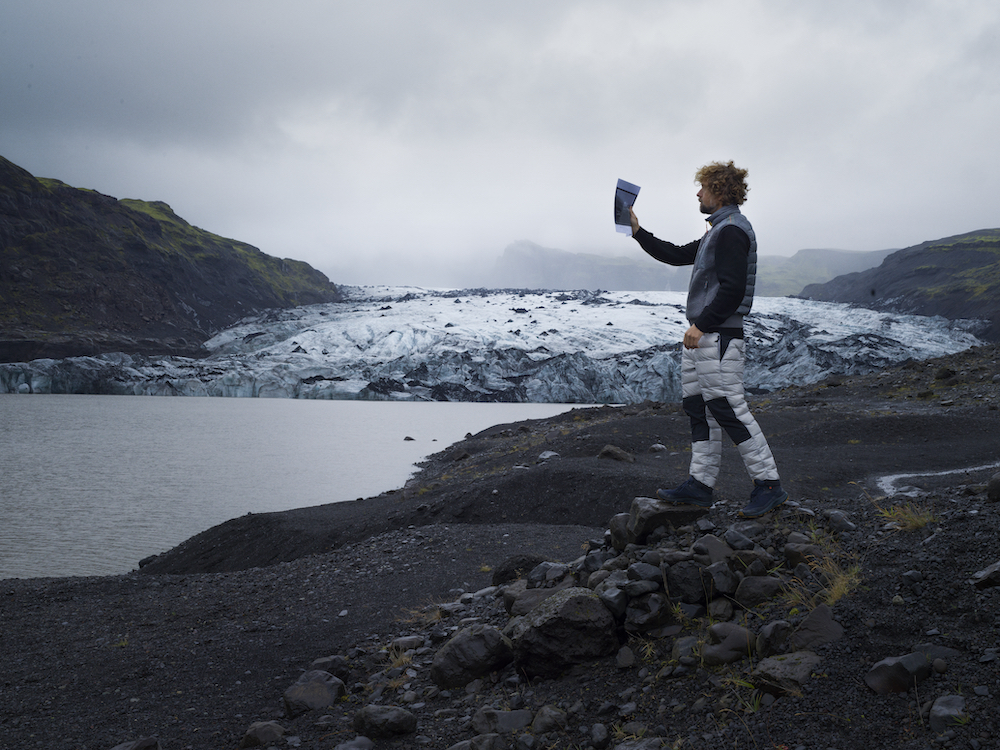 Outerwear Parajumpers throughout
Photography Klaus Thymann 
Styling Dan May
Film Ian Edward Thorpe