The Honduran-born botanical artist creates objects and sculptures coined from the natural world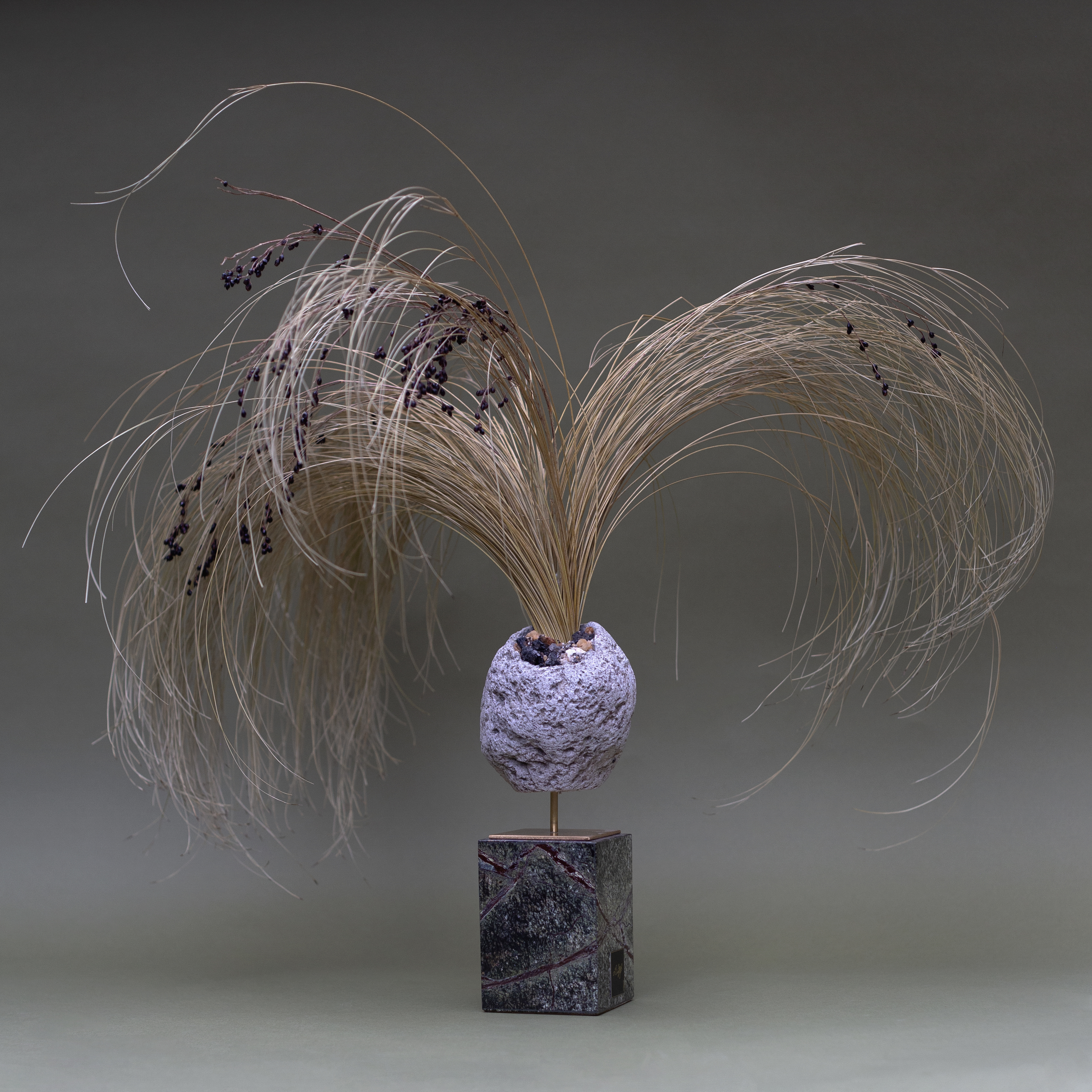 The Central American country of Honduras is rich in flora. So immense that it runs miles, canopied amongst mangroves, cloud forests and long lines of coast stretching across the Caribbean Sea, to the north, south and Pacific Ocean. It's marked by high and rainy mountainous slopes of the country's highlands, dense in oak-pine forests and delicious woodlands that spreads for valleys upon valleys. Yet despite its vast occupancy of luscious lands and lively fauna that inhabit it, Honduras has also undergone some dramatic environmentalist issues. This includes the loss of soil fertility and soil erosion, plus the depletion of forests where trees have been harvested for lumber, firewood and land. Its fragility is only increasing, but it's also these very pines, leafs and flowers that serve as a delectable backdrop and inspiration for one particular artist working today, Lutfi Janania.
Lutfi is a Honduran botanical artist who was raised amongst the rainforest and mountains of San Pedro Sula. After emigrating to New York City, the artist was in search of a new utopia – one comparatively different to the green facades of his upbringing. And, in doing so, he started working in the fashion industry whereby he learned about construction, colour and texture; the key elements to his work now. A few design roles later, and he finally ventured out on his own as a stylist, working on editorials and employing the use of flowers within the backdrops and more subtle accents of the shoots. This is the moment when he realised he'd found his utopia, or better yet his "passion for creating fantasy through experiences that could be harnessed through botanical design," he tells me. Naturally, this led to the launch of his own design studio, Rosalila, during which he works with botanicals to build objects, sculptures and installations.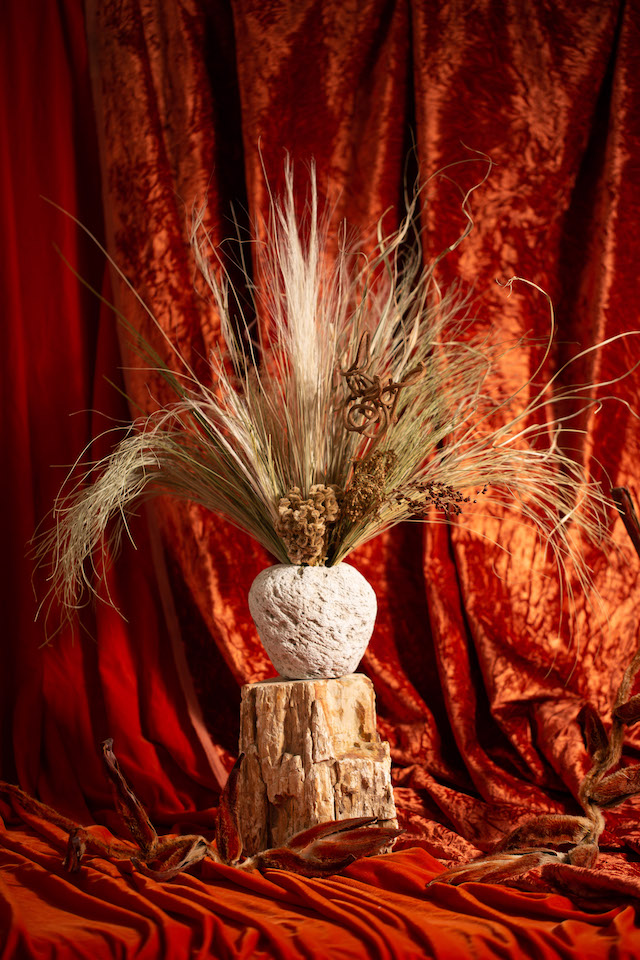 "I live for the idea of creating a fantasy, transforming a dream into reality," he continues, noting how this was fully harnessed once he'd moved to the USA. "I imagine it as materialising an enchanting and otherworldly environment and the creatures that live in it." Through freshly cut tropical plants used in installations through to various assortments of trimmings and flowers, Rosalia is indeed a "fun, flirty, exotic yet very elegant" outlet for his goals and view of the world. "Think of that sensation when taking in the lively rays of sun in the tropical beaches of Honduras while holding a delicious spicy margarita in your hand."
Lutfi's reasons for venturing into the field of botanicals stems wholly from his past. His familial home, for instance, is located on a nature preserve, built by his grandfather amongst the wild forest. Describing the environment as being "literally Jurassic in size", Lutfi had the entire ecosystem at his fingertips. "The trees tower over my house and provide habitat for a variety of tropical birds and giant variegated monsteras, and other plants which climb and drape all over their entirety. Coming of age in such company really shaped my understanding of colour texture and light."
The typical compositions of a forest tend to be centralised, as the plants reach for the light in their journey to photosynthesise. Lutfi's work, however, completely defies the laws of gravity, and of the rainforest for that matter. He relies steadily on light, weight, balance and, of course, gravity, to stretch and spread his pieces to achieve questionable angles. Reaching branches are paired with dried florals, "which seem to simultaneously bloom and weep", while curved woods and obscure silhouettes are formed through the skill of finding stability within his striking sculpture pieces. It's an art form in itself.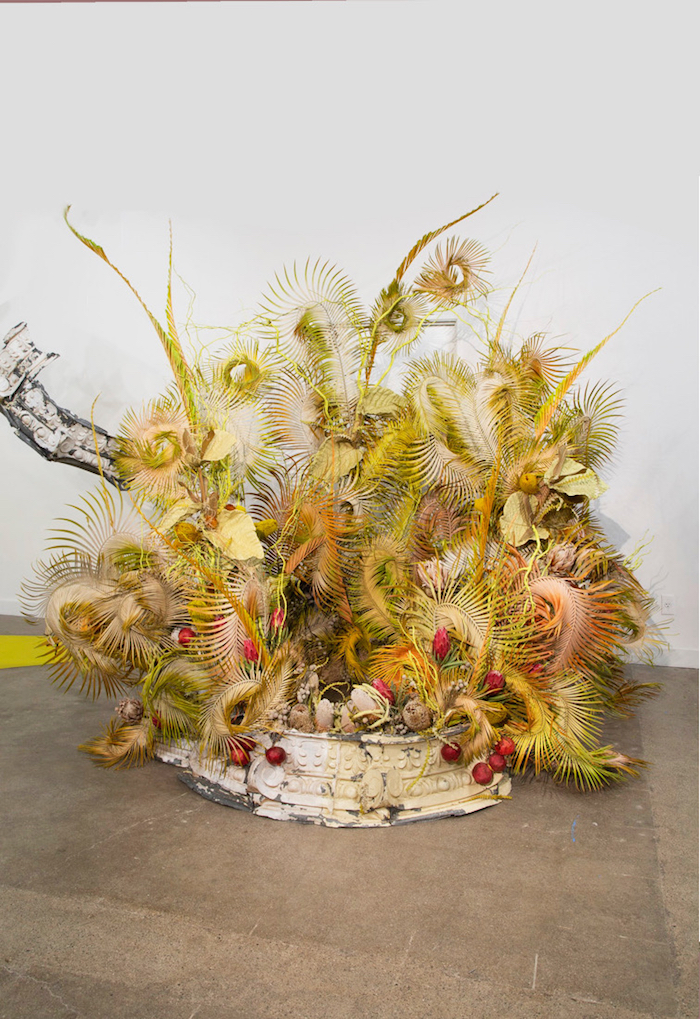 Looking inwards, and beyond the outer layer of wildness and beauty, you'll notice how Lutfi's structures are more than just a display of expansive nature. He picks his materials depending on the stories that they speak, especially those that tell tales of their homelands. "And because of my upbringing in the bioreserve of Honduras, my relationship and experiences with the natural world have led my inspiration to be often rooted in nature," he explains, weaponising both permanent and sustainable objects in order to reach the studio's environmentally conscious goals. "At Rosalila, we have a conscious practice; we don't believe in a wasteful way of designing. We repurpose our materials, pushing their limits and boundaries."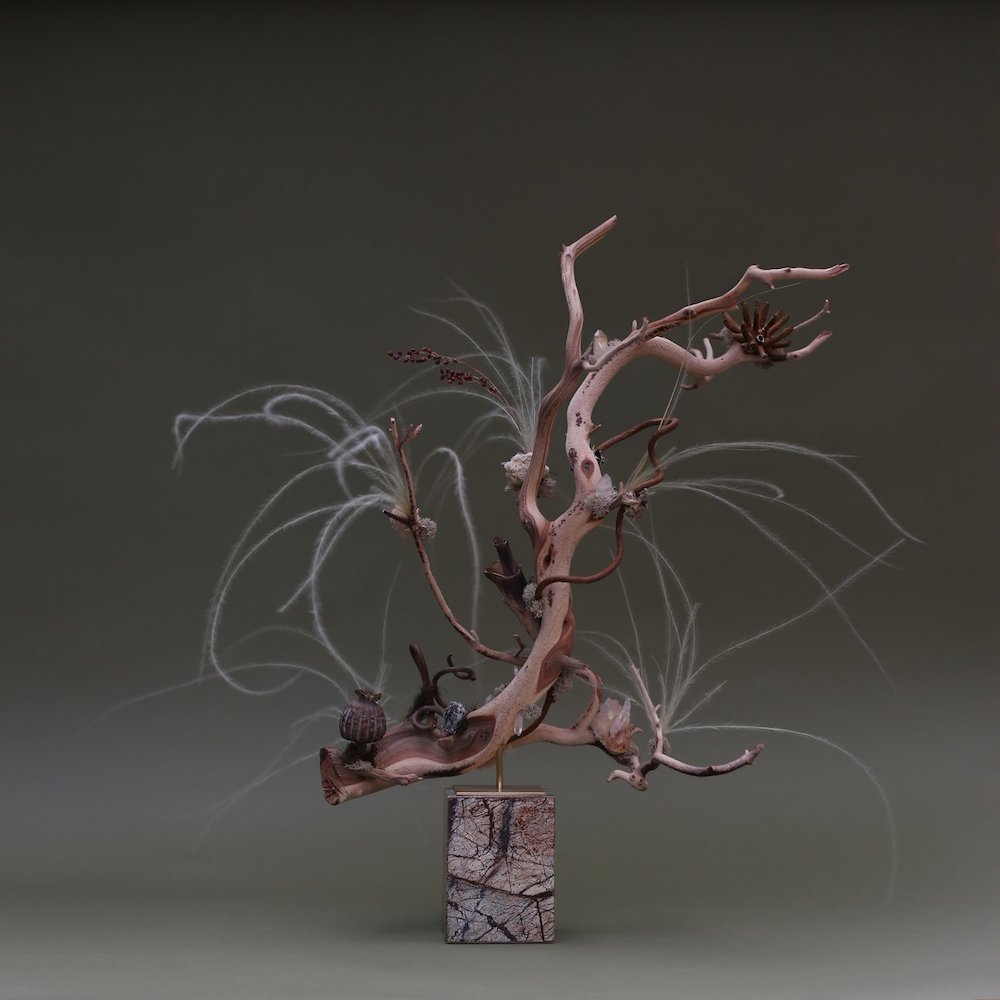 The Leafy Sea Dragon sculpture embodies this entirely, as its' construed of hand-preserved botanicals, manzanita wood branches and crystals. "The piece explores negative space, grandeur and fantasy with an emotional connection," adds Lutfi, who collaborated with a family-owned fabricator in Queens to create the Italian rainforest marble base, and a Brooklyn-based metalworker in Brooklyn to weld the brand stand, before adding in the botanical work crafted by the studio. It's an immeasurable piece with strands and spikes alluding to the ever-growing quality of nature; punches of pinks are tossed amongst the desolate, earthy tones of the environment, causing a fiery juxtaposition of fertility and sterility that plausibly takes a stand against the dwindling lands of the rainforest.
All of Lutfi's pieces encompass a myriad of materials, be it marble, quartz, brass, manzanilla wood, curly vines and hand-preserved botanicals. And through the marriage of the man-made and natural, his pieces are greatly provocative. "My desire is to convey emotions, feelings and sensations and the dualities in them," he shares on a final note about the work's impact. "When compiled together, these vignettes with crooked leaves generate sorrow, curiosity, anticipation and longing. In stirring such emotions, the environment begins to take shape and the life within the work becomes evident. The dried, dehydrated material is not just preserved, it's persevering and actively creating. What appears to be dead is very much alive."