Chris Hoare's new book documents the rise in allotment-goers over lockdown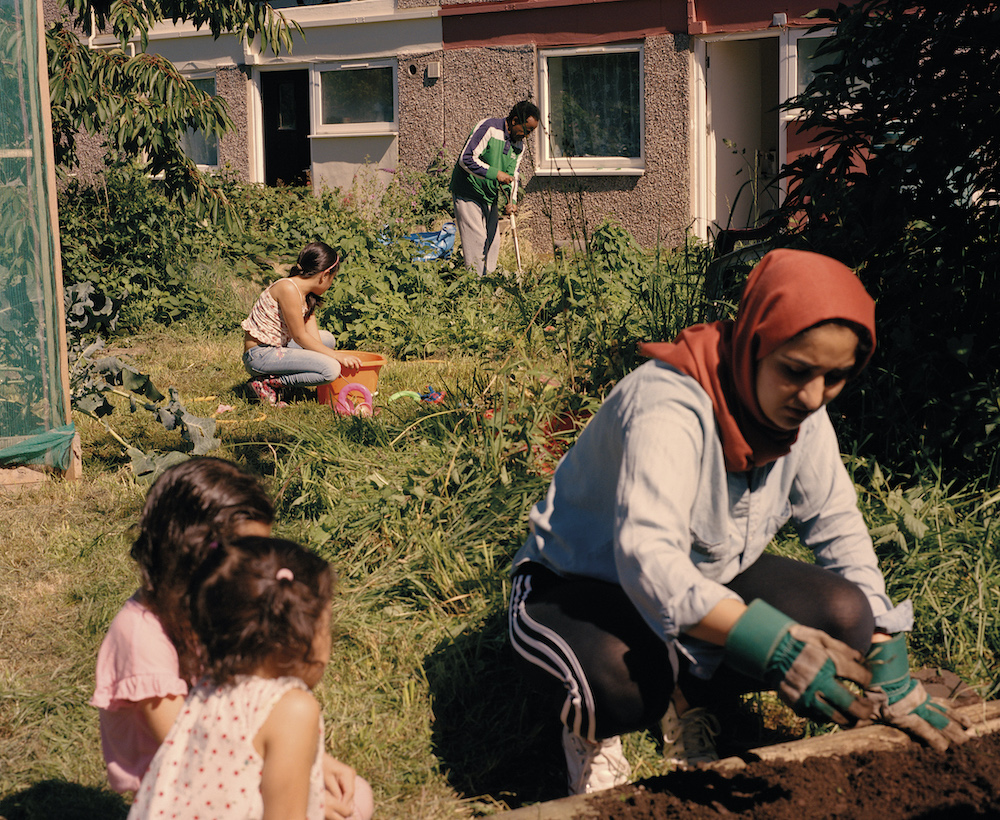 The allotment garden is a place of tranquility, a blissful haven away from the home and hum of city life. Not only does this designated plot of land give its gardener access to a sustainable source of food – in turn contributing to pollination, biodiversity, local climate and soil fertility – it's also a place of community. It brings people together and has thus been a lifeline for many over the course of the pandemic.
A year after the first lockdown was imposed, more and more are we yearning to be amongst nature. This has given way to an increased demand for allotments, turning the humble allocated space into a highly sought after commodity. It's an interesting (although expected) transformation, considering how the allotment first made appearances during the Second World War, after the "Dig for Victory" agriculture campaign came into play and encouraged Britain to grow their own produce. And what was then a historically working class necessity soon evolved into a hobbyist pastime, with recent years breaking down these stereotypes and reaching a crescendo amongst the younger population.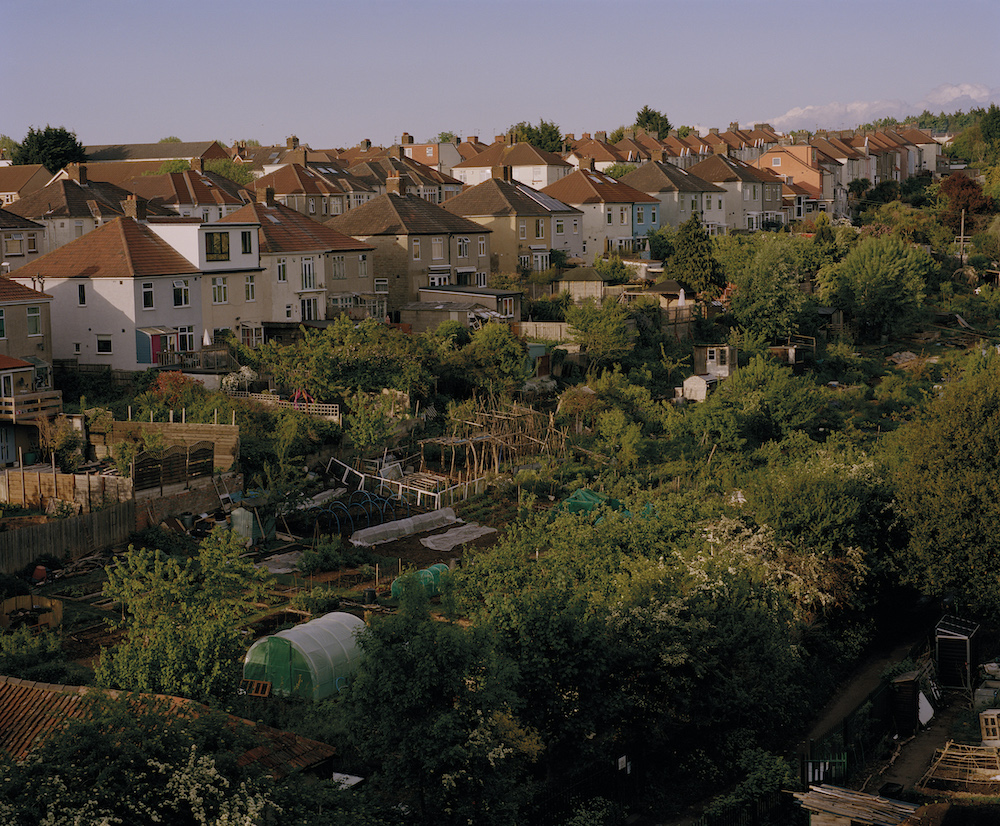 Although an estimated number of 300,000 allotments can be found around the UK, these supplies are in fact dwindling. A paper, published by Imperial College London researchers at the Centre for Environmental Policy, states there's now thousands – 30,000 to be exact – of hopeful gardeners remaining on waiting lists, with a four to five year delay in receiving a plot of land. What's more is that numerous London sites have closed in recent times, resulting in a thinning supply and cuts to the size of existing units. 
Chris Hoare, a Bristol-based photographer, assesses this increment in his new body of work and book, Growing Spaces, published by RRB Photobooks. A documentation of allotment-goers in the southwestern city, the project was commissioned by Bristol Photo Festival for its expansive exhibition set to launch this summer. "It felt important to be documenting this urge that society was having for the outdoors at such a historic moment," he tells us.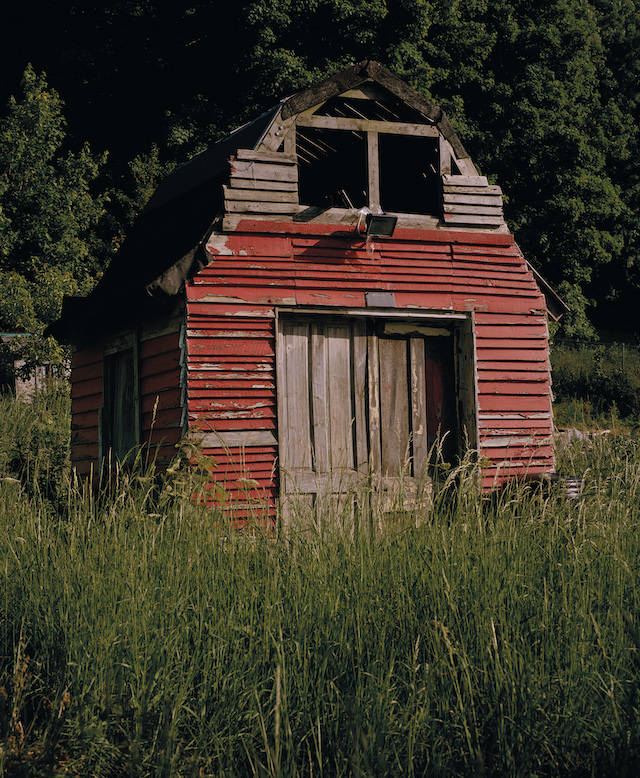 Having spent his childhood years on the edge of Bristol, Chris went on to study a BA in Photography at Falmouth University before returning to his hometown for an MA in Bristol UWE. Surprisingly, Chris' relationship with allotments was next to nothing prior to the making of this series. Besides nurturing some "mildly successful" tomato plants in previous times, he simply wasn't aware of this flourishing community of growers. "For the most part, they are private spaces even though everyone has a statutory right to one," he adds. "It's this 'right' that any one can own one that interested me as I made the work. I feel like they hold a special place in British society and it's easy to overlook their significance."
"At a time when land ownership is so unattainable for so many and urban areas become more tightly congested, they signify a little piece of paradise," he continues. "The growing itself is only one part of the rich experience that many have when owning an allotment; it's an important one of course, but there is so much more going on and a genuine sense of community in these spaces, which is a rare thing in this day and age."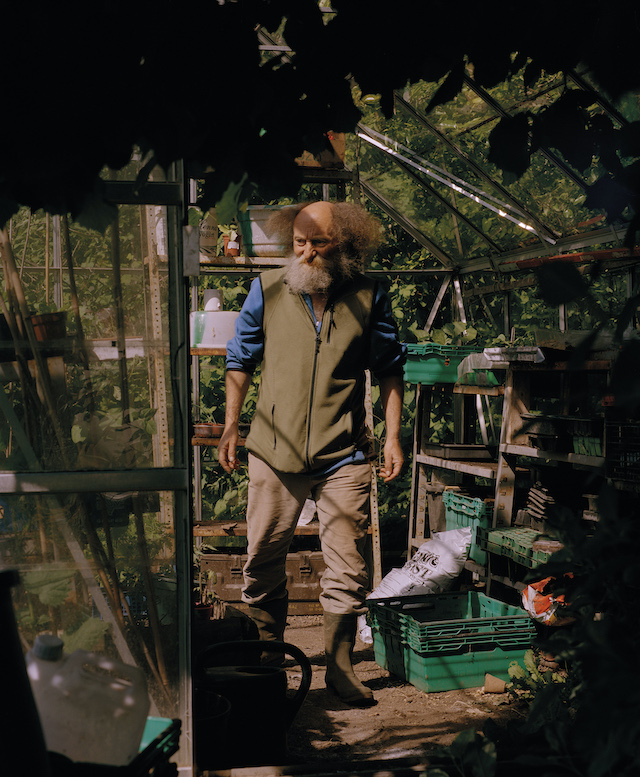 Growing Spaces, in this case, lenses those who find solace in these divided and grassy perimeters. Amongst the tonal shots of flowers and crops, there's a sense of ease and calm that protrudes throughout his photographs. Many of Chris' subjects are those that he met fleetingly, while others he'd revisit time and time again, sometimes spending hours with each encounter. The only tricky part of it all was getting beyond the locked gates of the sites, which inadvertently maintains the assumption that allotments are indeed a privatised sphere only available for the selected few.
Chris continues to reminisce of one allotment in particular, owned by a couple who later became good friends of his. The first meeting occurred during a blissful Saturday in May, and he'd decided to venture to this "oasis in the city" – "it's an easy place to spend time, hours drift away as afternoon quickly turns into evening, usually ending with a fire or BBQ," he says. Having visited this plot more than the others, Chris sums up the memory with an image of Budweiser cans floating in an earthy pond, giving a new meaning as to what the allotment can provide for its gardeners.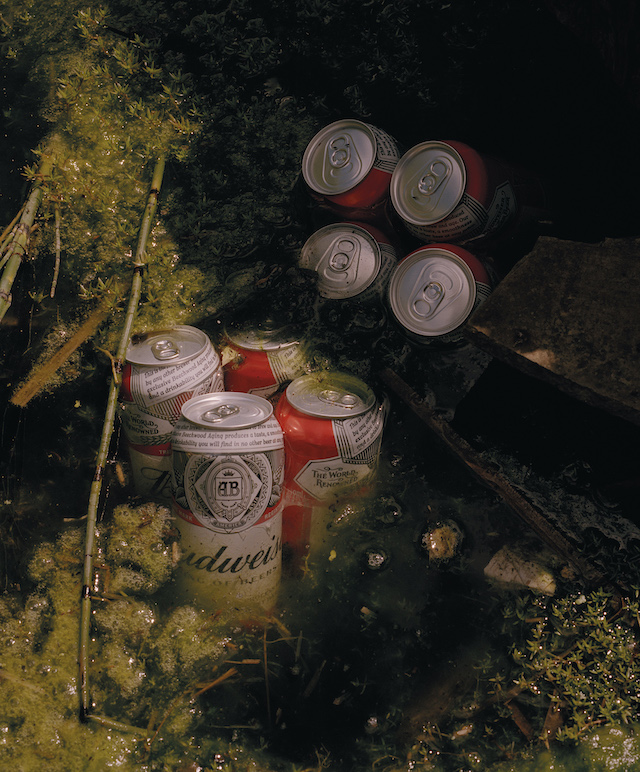 Despite the uncertain future of the UK's green spaces, there's been a great resurgence in those visiting and using their allotments. But for now, this increase in demand currently outweighs availability. "I can't see this changing for some time," he reflects, "particularly given how this past year has altered our thinking around the importance of green spaces, thinking local and growing your own and the need for outdoor community activities." So what will come of the humble allotment, and how will these plots affect our lands? Time can only tell, but rest assured that this is a positive moment for sustainable food cultivation.
Growing Spaces by Chris Hoare is published by RRB Photobooks and will be exhibited at Royal Fort Gardens, Bristol this summer as part of Bristol Photo Festival.