In a second collaboration the design duo re-imagine staples from the Barbour archive for the new Menswear AW19 collection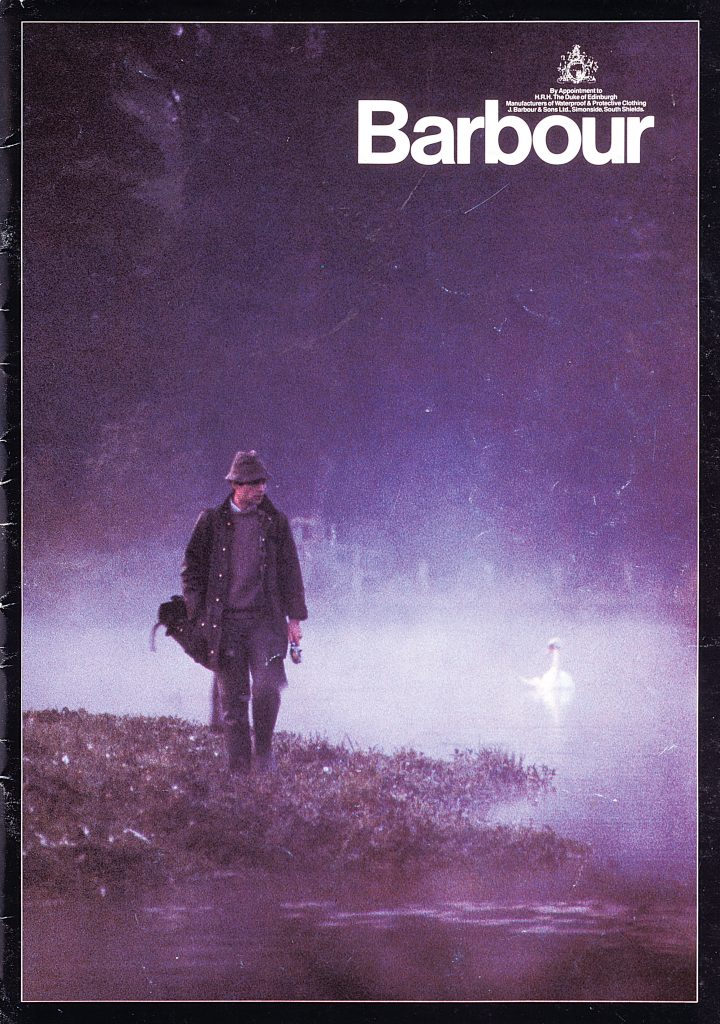 "It's about finding a lasting style – not a fashion thing" 
– Margaret Howell
It is perhaps Margaret Howell's unwavering design ethos that makes her a perennial part of the fashion industry today. From sewing her own clothes in early childhood to studying Fine Art at Goldsmiths University in London, to next creating her own range of beaded accessories and then a fashion line, she has always been committed to the architectural comfort, durability and ultimately, the lifespan of each and every one of her pieces.
For Howell, style outweighs fashion. In fact, the term itself, alongside others like 'brand' or 'trend' bear negative connotations for the designer, almost 'dirty words', imbued with a sense of the throwaway. Where Howell remains an indelible part of the design world, is her faithfulness to style, to comfort and to tradition. Working within famed British tailoring and heritage cloths – Irish linen, Harris tweed and Scottish cashmere – she re-configures traditional workwear and uniforms within a more quotidian and contemporary gaze.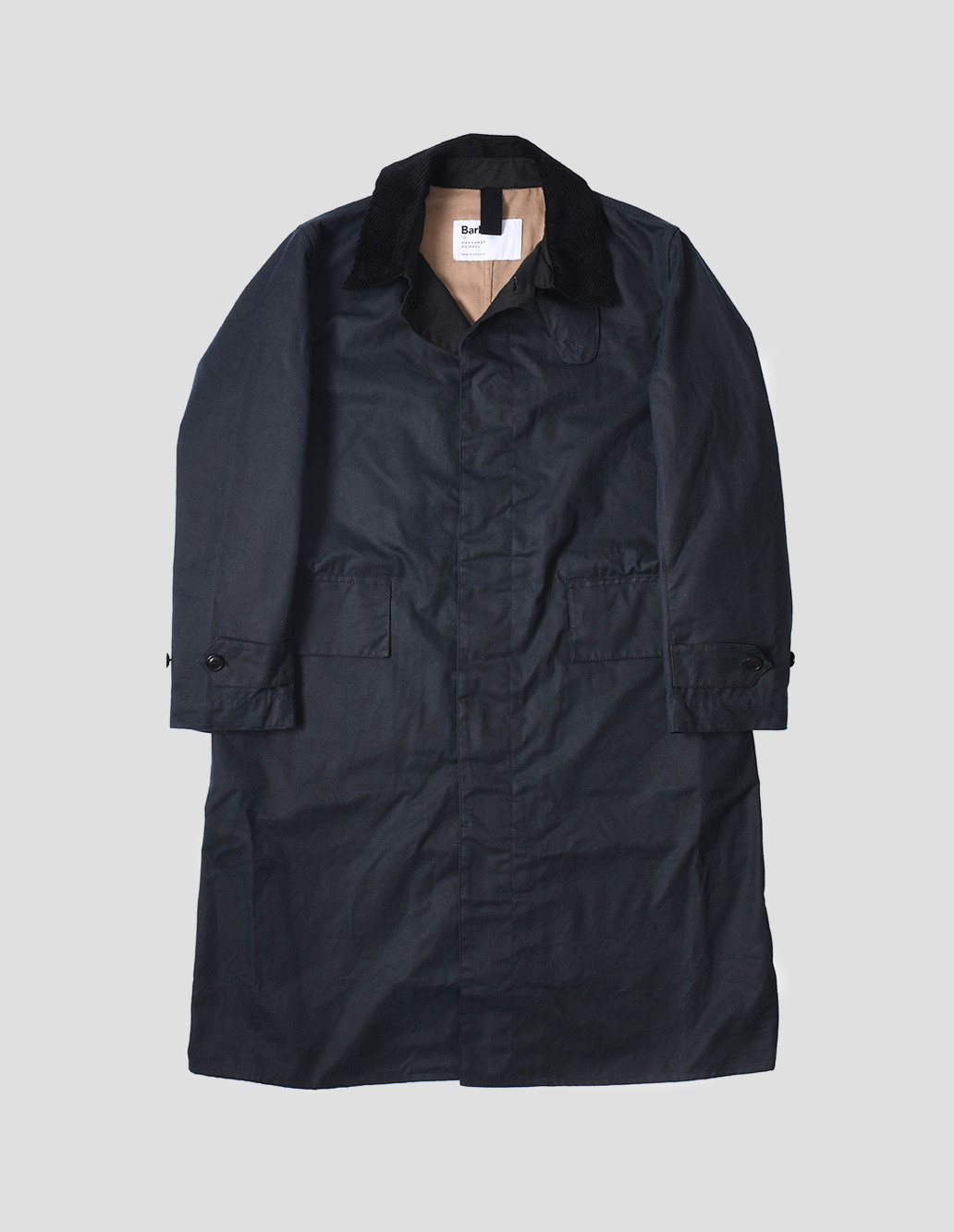 Beginning her journey into fashion first with a collaboration with the brand JOSEPH and then creating her own menswear collection in the 1970s, she quickly saw a gap in the market where women's clothing was concerned not as yet similarly catered to movement, practicality and feel, and so began her own women's collection in 1980. "I started by designing men's clothes, and then found that women wanted them."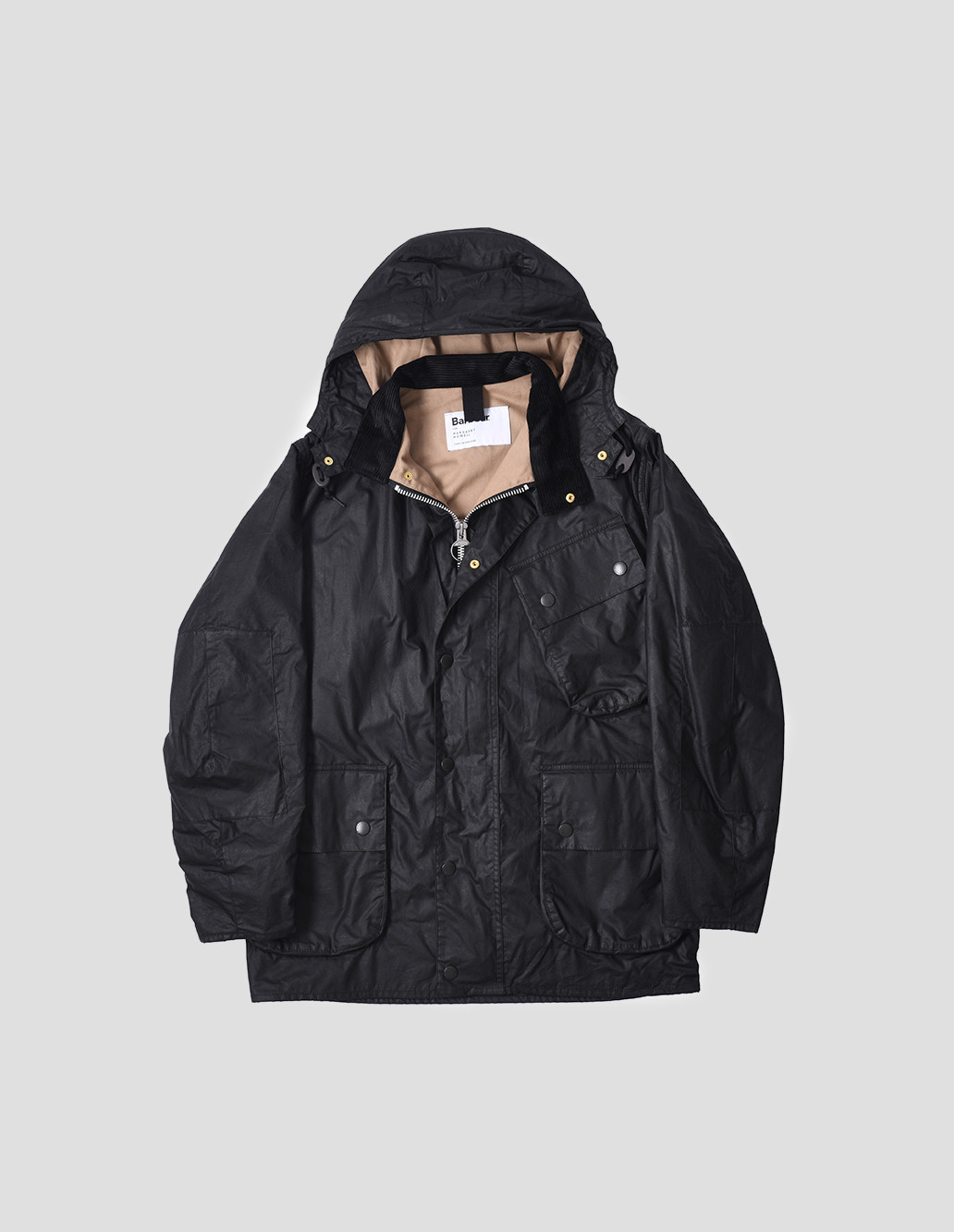 Now available across 100 stores in Japan and 10 in Europe, Margaret Howell's sepia-toned, clean tailoring unravels a nostalgic vision catered to a contemporary audience. And it is this indelible craftsmanship and timeless androgyny that weaves itself perfectly within Barbour's own timeline of British heritage and fashion. Beginning in 1894 as an importer of oil-cloth, Barbour quickly developed as the world's leading brand of wax-cotton motorcycling suits, alongside standardising a Navy submarine uniform during the war and becoming the Royal favourite for waterproof and protective clothing in the 1970s. It comes as no surprise, then , that the collaboration between Margaret Howell and Barbour is a symbiotic one. Following the success of her A/W 18 Womenswear collection with Barbour, Howell has developed three new styles for the Autumn/Winter 2019 Menswear collection, taking inspiration from Barbour's own fashion archive dating back 125 years.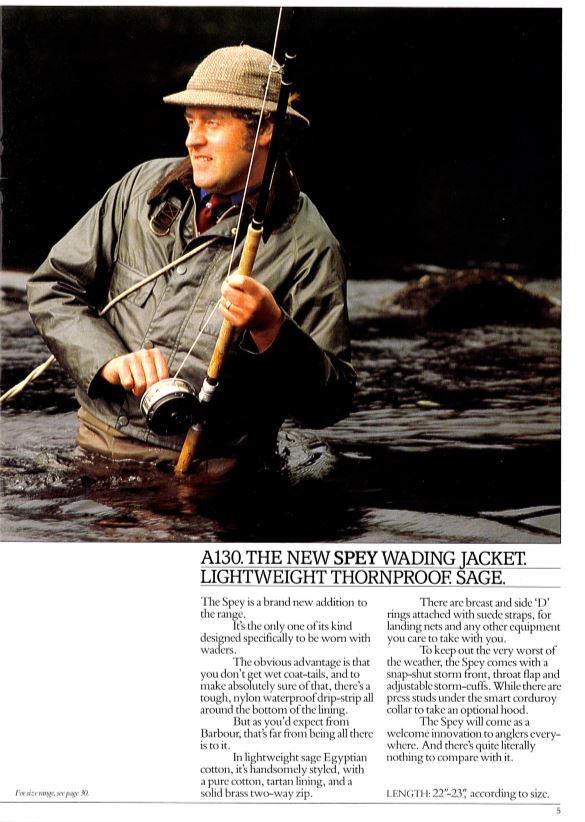 Reinterpreting the Spey, Wax and Haydon jackets, respectively from the 1910s, 1960s and 1980s, Howell presents her contemporary re-imaginings, ever faithful to Barbour's own history, yet evolving the look within and towards the future. 
Prices range from £399 – £499 and the AW19 Men's capsule collection will launch in all mainline shops in late August this year.