The iconic FENDI Baguette celebrates its 25th anniversary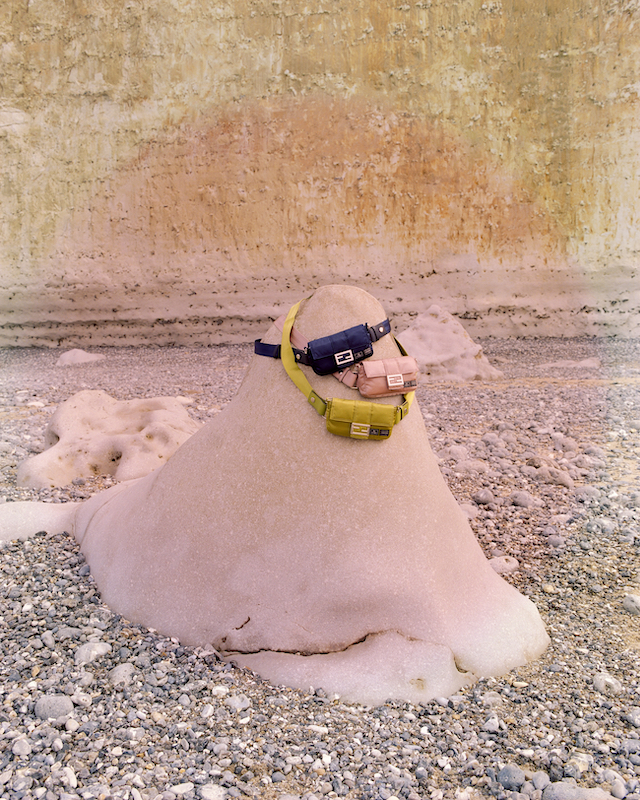 "It was a special day when I designed this bag," notes Silvia Venturini Fendi, "the stars aligned. The horoscope said it was a FENDI day." The artistic director of accessories and menswear is of course reminiscing about the now iconic Baguette. So called for its playful attitude and casual styling – intended to be worn under the arm like a freshly baked la tradition – the stellar bag has become synonymous with the Roman house.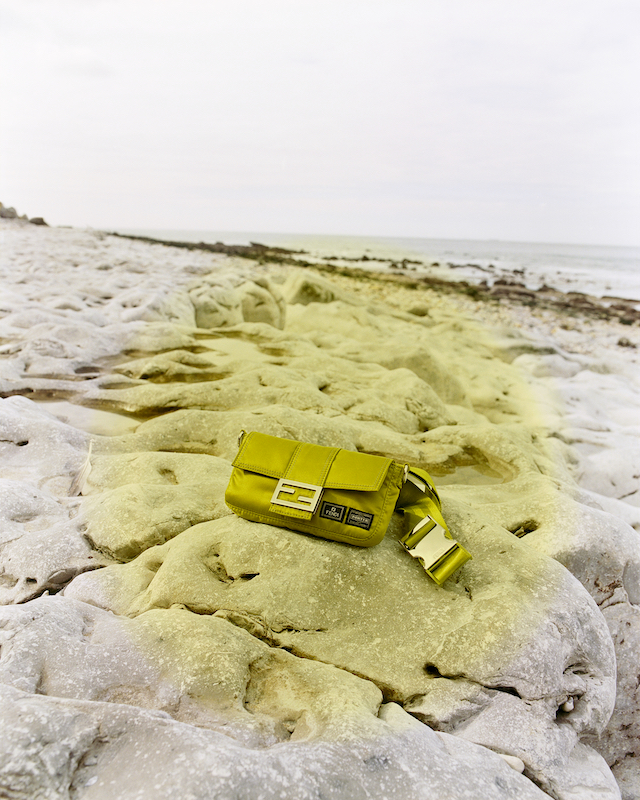 To celebrate its 25th anniversary year, collections from Kim Jones and Silvia Venturini Fendi, Marc Jacobs, Tiffany & Co, Sarah Jessica Parker and PORTER were recently showcased at New York Fashion Week, paying homage to the bag and NYC, the city in which its place in pop culture history was sealed (see: season 3, episode 13 of Sex and the City).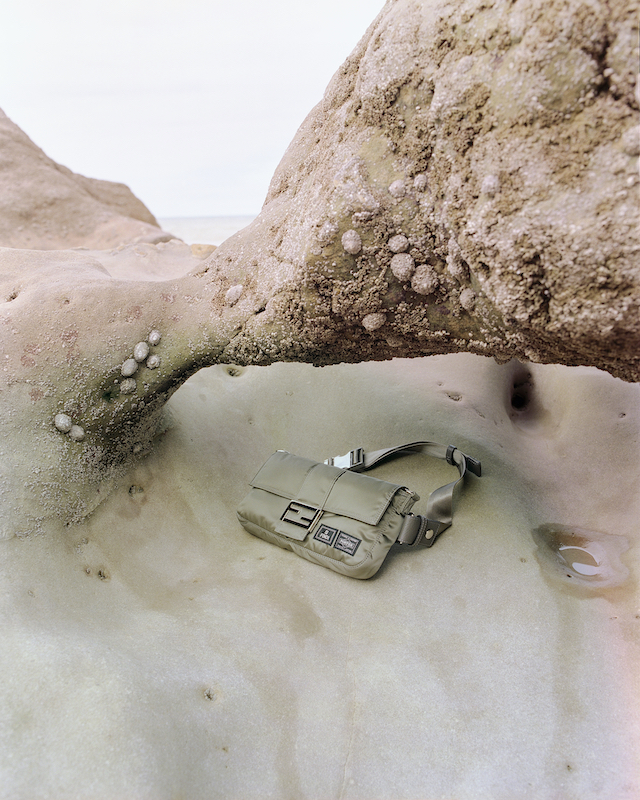 Idiosyncratic interpretations of the bag sat within a special capsule collection for men and women. Jones and Fendi cleverly referenced its utility detailing through a multi-pocketed motif, complimented by hyper-luxe and gloss – silk satin, sequins and shaved mink. Jacobs and Tiffany & Co, meanwhile, captured the glitz of New York's cityscape through rhinestones, enamel, white gold and diamonds. The latter's showstopper was a Baguette made entirely of stippled sterling silver, painstakingly crafted by artisans over the course of four months and delicately engraved with the national flower of Italy and New York State, lilies and roses respectively.
A noteworthy addition was the release of a limited-edition book that married the bag with FENDI's 'hand in hand' initiative – an ongoing project launched in 2020 dedicated to elevating Italian tradition and craft masters. The compact volume is illuminated by the work of 30 artisans from Italy's twenty regions, selected by Fendi herself, and more than matches the design ambition that was on display in New York. A litany of unusual bags and materials requiring centuries-old techniques have been beautifully photographed by artist Lorenzo Vitturi, including everything from coral to gold chiseled marble, mosaic tesserae to peacock feathers. Commenting on the book, Fendi reflects that, "It pleases me to work on certain techniques that, to me, seem unchanged – and then to observe how when working by hand an error can become a virtue. Indeed, an error can become the idea for innovation. This, I believe, is couture today."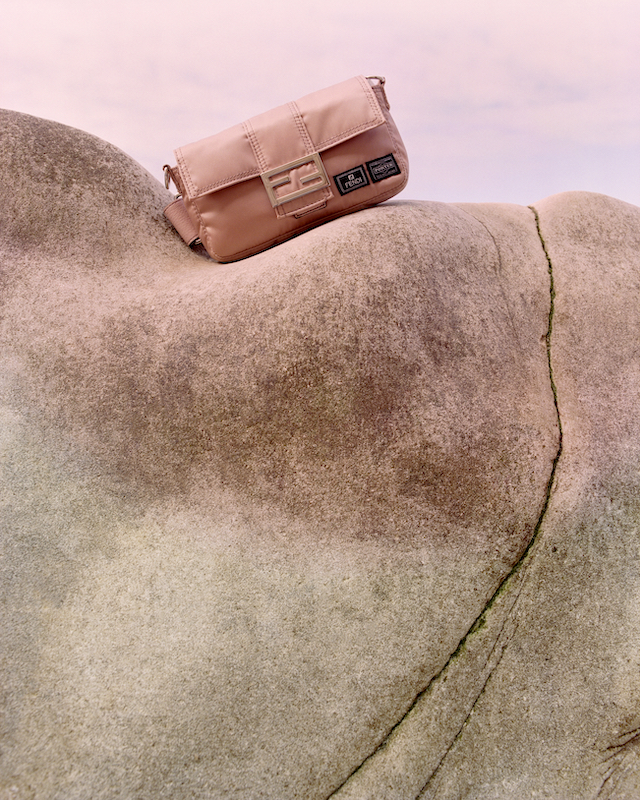 For issue 31, Port travelled to the beaches of Normandy to shoot the PORTER collaboration, a sleek, masculine take on the cult object. First working with the revered Japanese luggage and accessories brand back in 2019 for its Men's AW 2019-20 collection, the renewed partnership with FENDI is an exercise in utilitarianism, executed in the brand's hardy signature material of bonded dense nylon, which deftly repels dirt and water.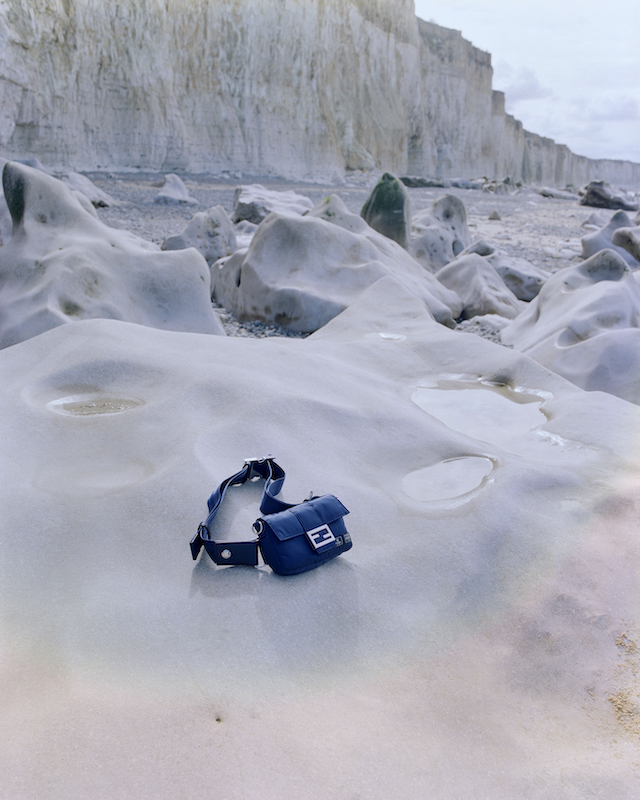 A varied colour-way of steel grey, black, rose pink, navy, verdant green and post box red plays out across its three forms that can be styled in a myriad number of ways – cross-body, hand-carried or as a belt – the Mini, Regular, or one of the bags latest incarnations: the Bum Baguette. Depending on your appetite, plenty to choose from.
All bags from the FENDI Baguette 25th anniversary collection
Photography Hugo Mapelli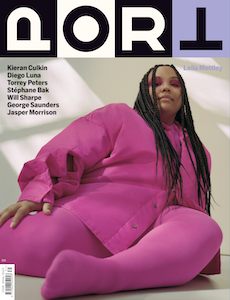 This article is taken from Port issue 31. To continue reading, buy the issue or subscribe here