Over the past 200 years, Hermès has grown from an equine accessories company to be an icon of savoir-faire and luxury, but the company has not forgotten its roots, as Susanne Madsen discovers at an annual celebration of saddles, show jumping and sport horses in Paris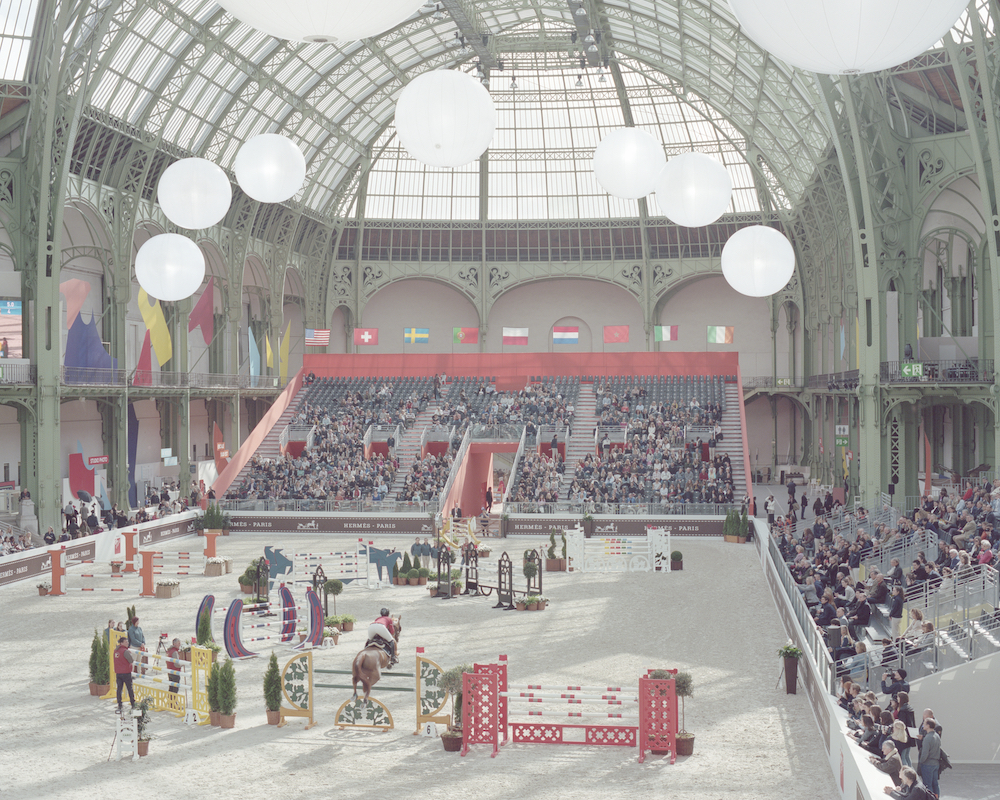 The annual Saut Hermès in Paris sets the bar high for showjumping competitions: at 1.60 metres, for the grand prix showpiece finale, to be precise. Here, the world's most talented riders glide over fences held by stands that form a Hermèsian 'H', on a course laid out under the vast glass nave of the Grand Palais, the smell of sawdust and horse filling the air. Winners parade in orange blankets to cool down, there's a pony riding area for children; Shetlands, in matching ginger hues, and spectators can browse an immaculately curated equestrian bookshop. Like everything in the French maison, it's all just-so but not too much.
"The Saut is special," notes Simon Delestre. The French showjumper, Olympian and Hermès partner rider has just finished his morning warm-up and is sitting backstage, where, just off the Champs-Élysées, stables have been erected and an orange carpet rolled out for the four-legged superstars. Across a manicured lawn, Delestre's top mount, Hermès Ryan, is relaxing ahead of the competition. A strapping chestnut gelding with astronomical prize winnings to his name, Ryan, of course, wears head-to-toe Hermès, from his crochet fly veil to the bespoke saddle.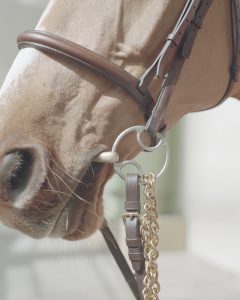 There's an old saying 'No foot, no horse', to denote the importance of healthy hooves, but similarly, you could say 'No saddle, no jumping'. A saddle is a crucial and required instrument, not least for showjumpers who have to jump with their mount by standing up in stirrups, allowing their horse to properly use its back and helping it sail effortlessly over massive fences.
Having the wrong saddle is akin to doing an Ironman in shoes three sizes too small. The right saddle is the difference between playing a Chopin nocturne well, and playing it exquisitely. Both horse and rider need to be comfortable so their bodies can work as one.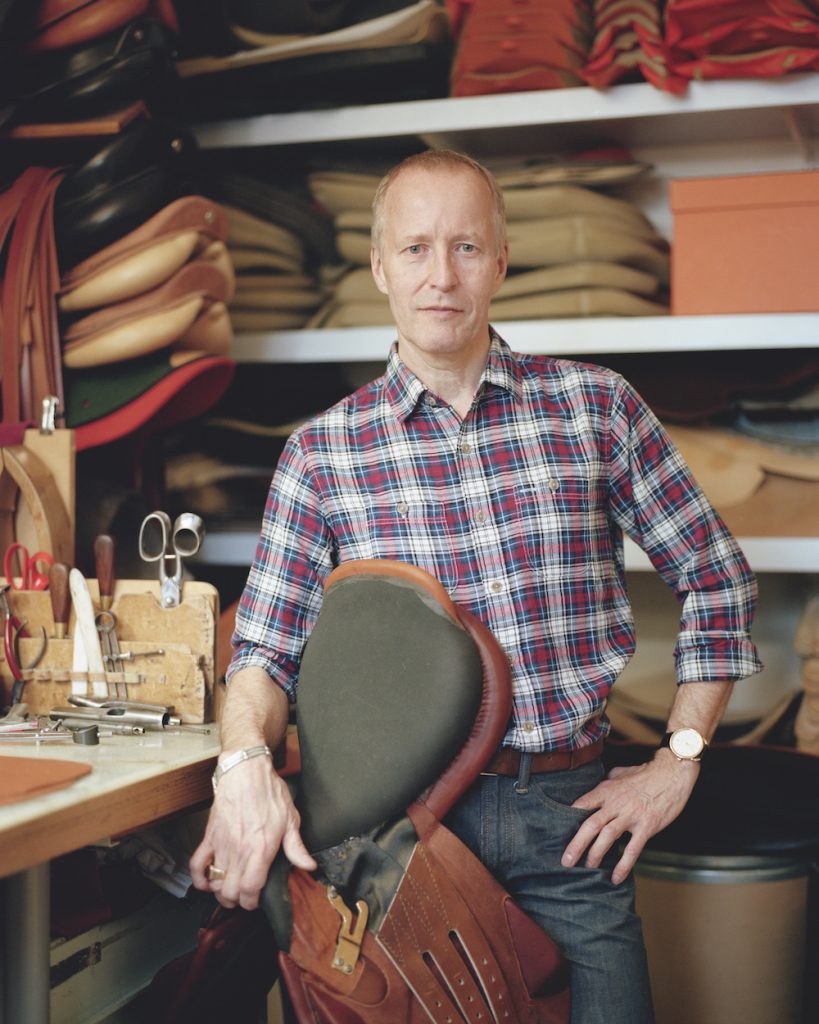 "The saddle is really the interface between the horse and the rider," explains Laurent Goblet, master saddler at Hermès. "I want to make that interface disappear… for there to be no constraint, basically. And it should be well made so it's long lasting, and pleasant to look at: It gives that additional element to the function."
Under the roof of 24 rue du Faubourg Saint-Honoré, the Hermès saddlery team work in rooms flooded by sunlight, crafting some 500 saddles a year in black, Havana or natural calf leather, cowhide and buffalo. A long running joke at the house – founded in 1837 by Thierry Hermès, who originally made horse harnesses for carriages – is that the horse was the company's first customer. It remains a regular if rather demanding client.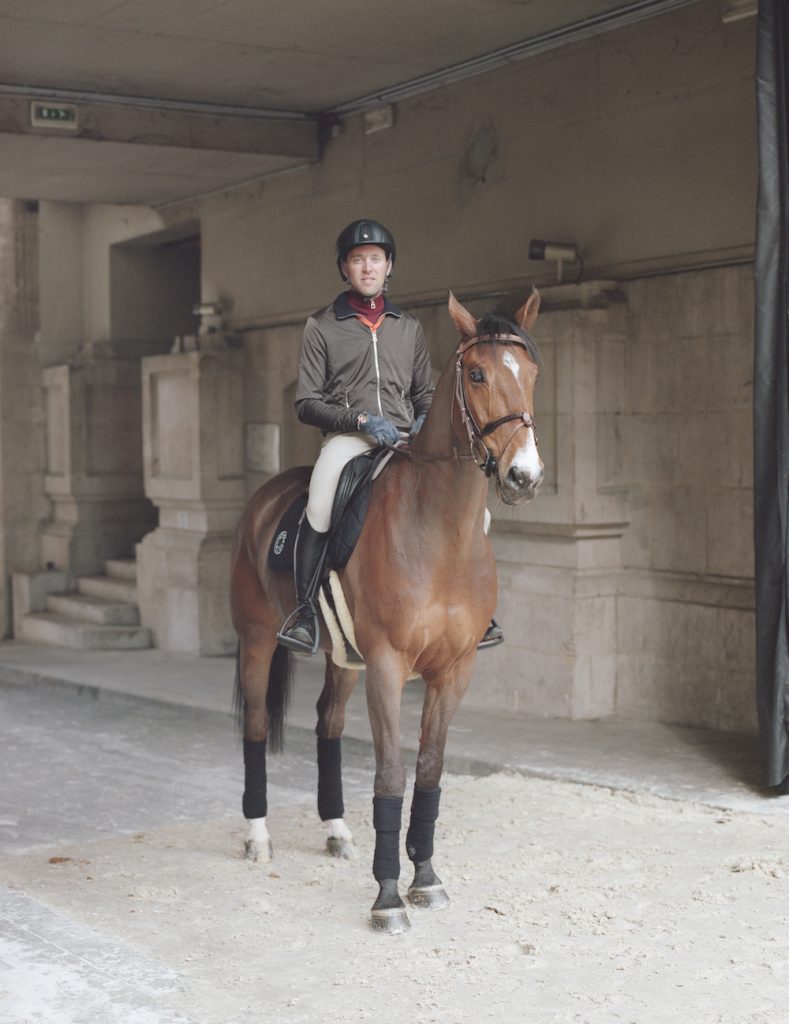 Each saddle is made by only one saddler. "The fact that you're making it from beginning to end is very gratifying. And it makes the craftsman responsible for his work. When you finish a piece you're happy. It's like a baby," muses artisan saddler Vincent Leopold with a chuckle. Centuries-old techniques, such as the use of tapestry nails instead of staples and cotton canvas straps inside the seat, are still used alongside the state-of-the-art: carbon fibre saddletrees, the 'skeleton' of the saddle, which at Hermès is sized for each individual horse using a tool that gives hundreds of measurements to replicate the horse's back.
"Before, 40 or 50 years ago, if the saddle didn't hurt the horse, fine – it was up to the rider to know how to ride well. Now, more and more, it has become about ergonomics, for horse and rider," Goblet notes, his office packed to the rafters with the saddletree prototypes that he crafts himself. For 40 years he has been in pursuit of the perfect saddle.
"Based on the previous model we learn the shortcomings. But you also have to be careful when you remove something, that it doesn't change the good parts. It's a very holistic process."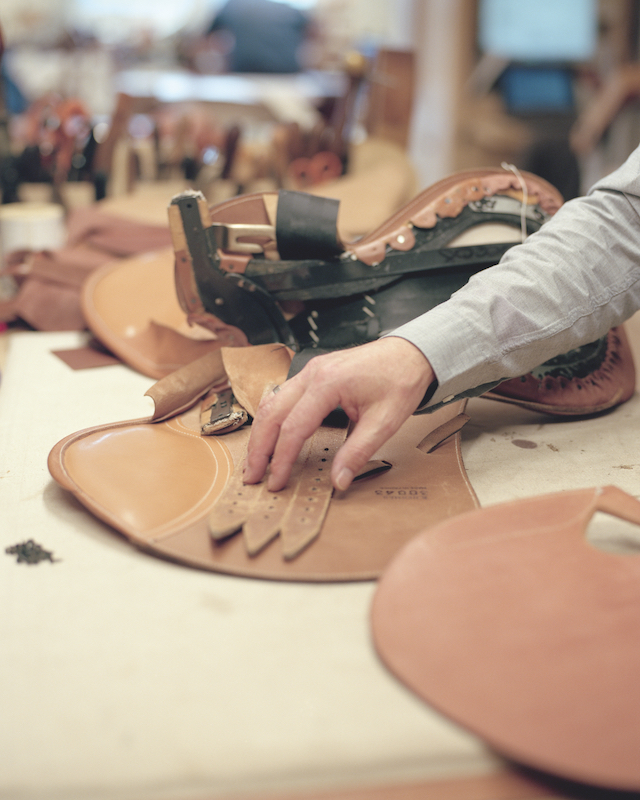 True to the timeless yet unconventional spirit of the house, he might add a bold red stitch to a dressage saddle, to trace the outline of the leg – as he did with the Arpège, developed in collaboration with top German dressage rider Jessica von Bredow-Werndl. "In the design, I include the function. I don't do design for the sake of design." His work on a saddle for dressage – the discipline that involves 'dancing' with the horse – may now even inspire a hitherto unseen jump saddle. "I love dressage because I learned a lot. It's a complicated discipline." The saddle, he says, will be the result of 40 years of work and reflection.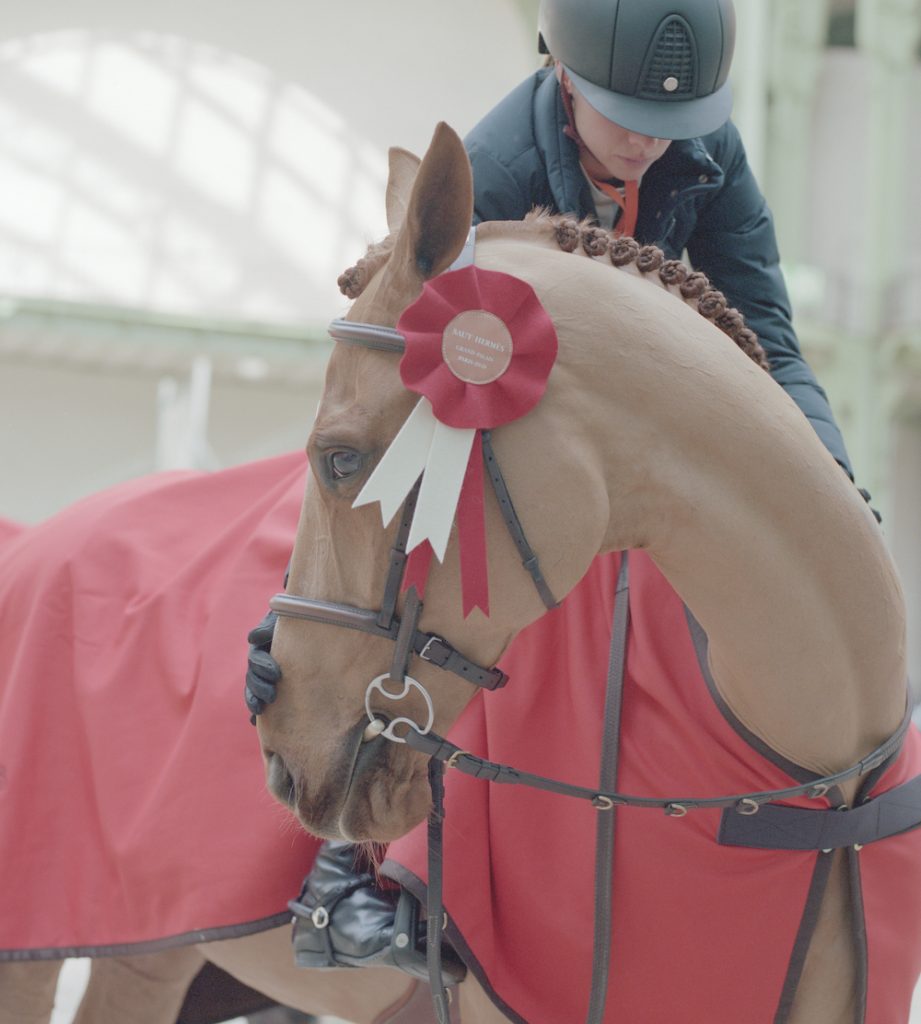 "I'm a saddler but I'm also an artisan. That's the magic, when you can actually make something that is artistic and beautiful and at the same time high-tech. If you have these elements you can make miracles," he smiles. On his wall are pictures of a young Goblet riding racehorses. "I was born in Chantilly, and Chantilly is the city of racehorses in France." His love for horses, coupled with "the desire to work by hand, to work with leather", led him to a career as a saddler, coming to Hermès as an apprentice. "And soon I'll be retiring!"
Riders can choose from different models, which can then be customised further: the angle one's leg sits at, padding or no knee padding, foams for seat firmness, a flat or curved seat. For an average saddle, 40 pieces are assembled using the original Hermès saddle-stitch, which also adorns bags and accessories – a technique done by hand, requiring two needles that lock a thread by working in opposite directions, giving unmatched solidity. It's a process that can take anywhere between 25 and 60 hours to complete, depending on the client's requests. In true artisan spirit, Leopold's favourite saddle is the one that involves the most steps to complete: the Oxer.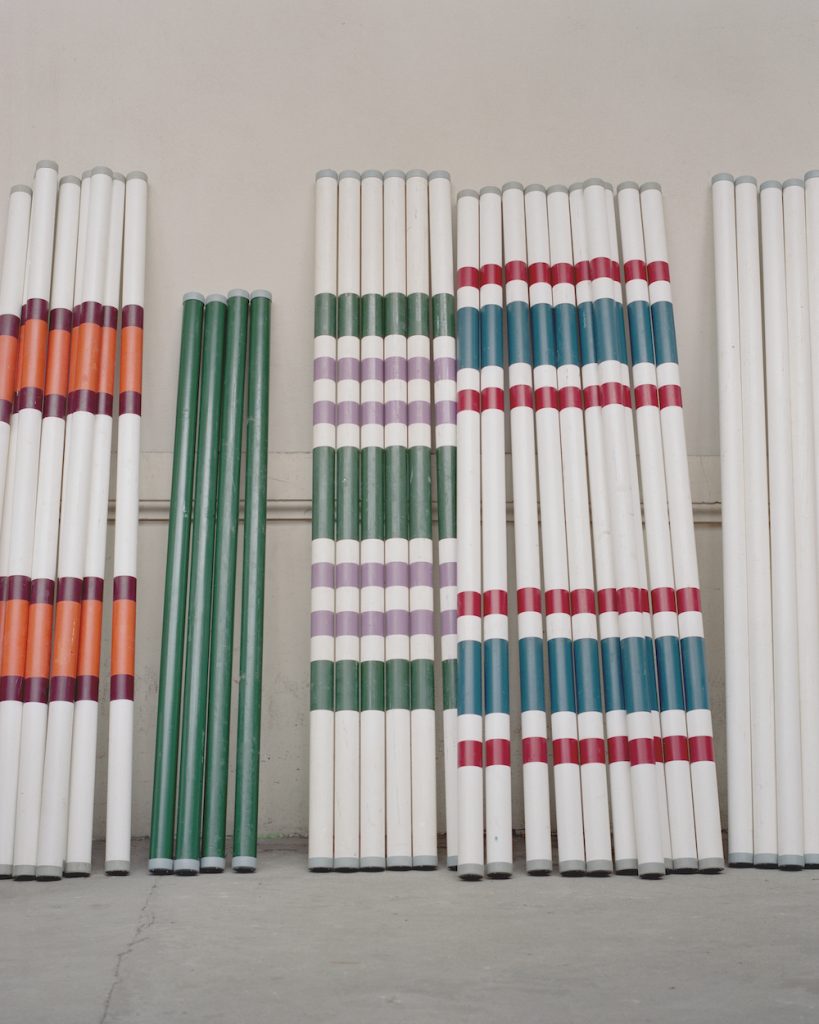 He pulls out a leather-bound book dated 1927 to 1937 from a glass cabinet that holds journals containing details of every order placed with Hermès saddlers since 1909. "The number of the saddle, the name of the customer, the measurements of the saddle and the materials used – it's all here. Every week I use it for repairs after sales, to remake a customer's favourite saddle from the 1950s or simply for a customer who may have got a saddle from his family and wants to know about it. In two minutes, we can find the information." Recently, the team repaired a side-saddle from 1929, changing only safety-related pieces such as straps. The saddle itself was still in beautiful condition.
It takes two to three years before a saddler can work independently on the different house models. The hand-stretched calfskin across the seat is especially tricky. "The feeling, the touch is vital – it's difficult to explain when it's too tense or if it's not stretched enough. It takes a lot of practice," Leopold says, noting that it becomes almost intuitive.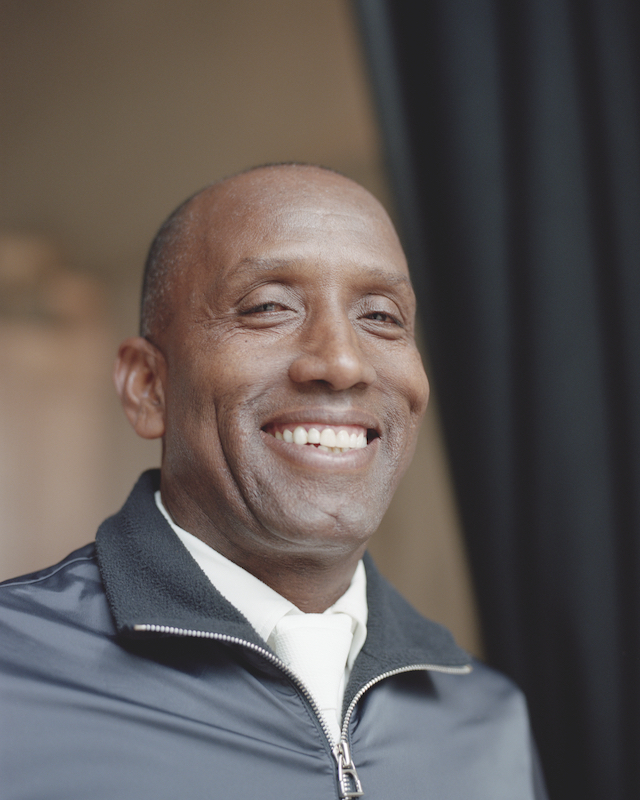 It's a sentiment echoed by Delestre when he speaks about jumping. "You have to have the feeling with horses," he reflects. "When you are skilled, and your technique is OK, it's the feeling that makes the difference."
For Delestre, this always means putting the horse first. If, using his experience and intimate connection with his mount, he senses that something is off during a morning warm up, but no one else can find anything wrong "you don't jump, because something bad will happen. That makes all the difference between jumping one round and jumping for six years." As if on cue, a horse somewhere kicks out loudly at the stable wall. "It's not mine," he says, with a relieved smile. "It doesn't break my heart directly."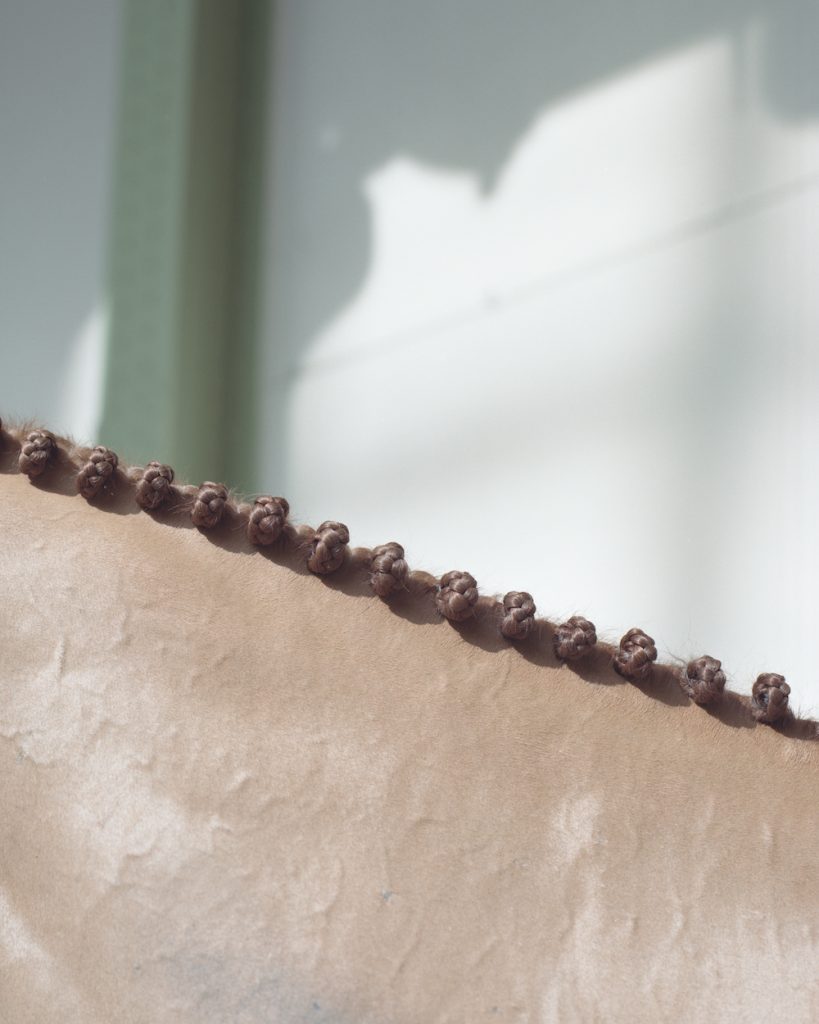 Equestrian sport, like high fashion, may seem like a leisure class pursuit for the privileged few, but it is also a blood, sweat and tears affair. "For us, horses are a way of life," Delestre says. "We go from show to show, we live with them every day, every hour, and we have to be wary of everything, because, with horses, every morning and every night, something will go wrong. That's life with horses."
Delestre rides in the Caval, a saddle he developed with Laurent Goblet's expertise which allows him to be very close to the horse and have his leg quite fixed. "It's special, what I have with Hermès – it's a close and honest relationship. We really help each together, to do the best for the horses, but also to always have a view of the future."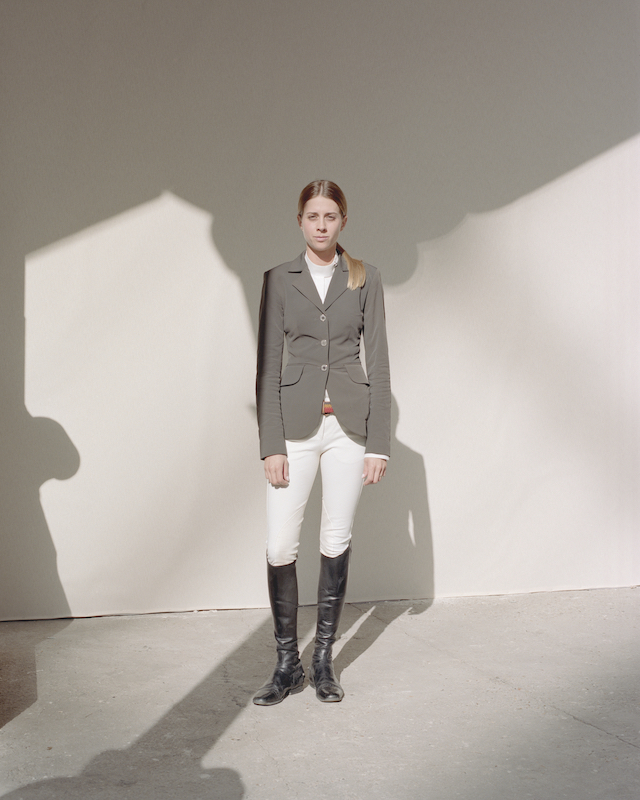 Goblet has seen and facilitated a lot of change throughout his 40-year career. But while the horse's role has changed from a worker – for war, agriculture, transport – to an athlete, equipped with sporty gear, one thing remains the same: the main material used. "We haven't found anything better than leather to make saddles. We tried jersey, for example, but leather takes the shape, it fits to the rider. It's beautiful. It's not this cold, inanimate material; it's warm," he says, playing with a piece of calfskin.
Delestre speaks with the same love about his vocation. "Jumping is different. You can feel the power of the horse – a power that is difficult to conceive of, and with every horse you have a different feeling. You have to make the right choice for the horses. You have to work on a horse six, seven years to bring it to [grand prix] level; so if you take it for one wrong ride, you work for six years and then you can do nothing."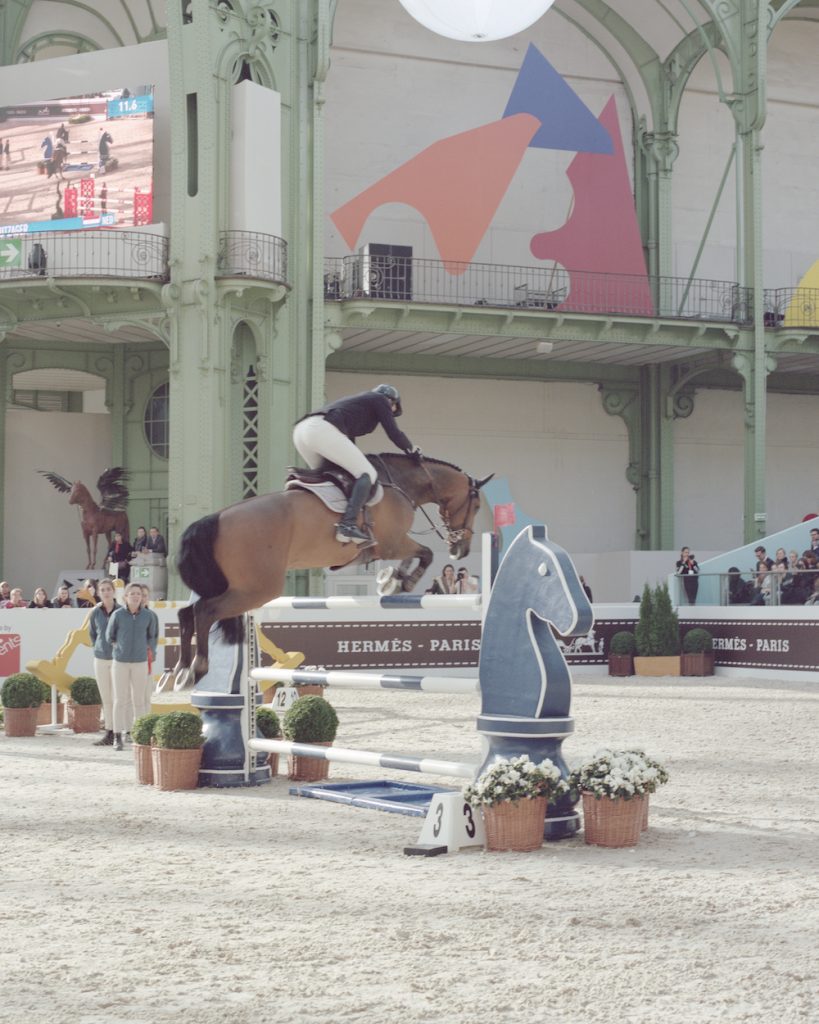 As a rider, you're a horse trainer and a bit of an equine psychologist, then? Delestre laughs. "Yeah, we have to think for them. You try to feel how they are, to think how they think, to explain why they have this reaction instead of another one. And when you have the right explanation it becomes easy."
Hence the crucial role of the right saddle. For horse and rider to feel as one, nothing should complicate their symbiotic relationship, especially when every showjumping course is different – planned by a course designer whose job it is to thoroughly test riders and horses at the level they're competing. Communication and timing is everything. A rider will take into account distances between fences depending on whether their horse has a big, ground-covering stride or takes smaller steps; if it's hot-headed, or capable of making very small turns, that will save time.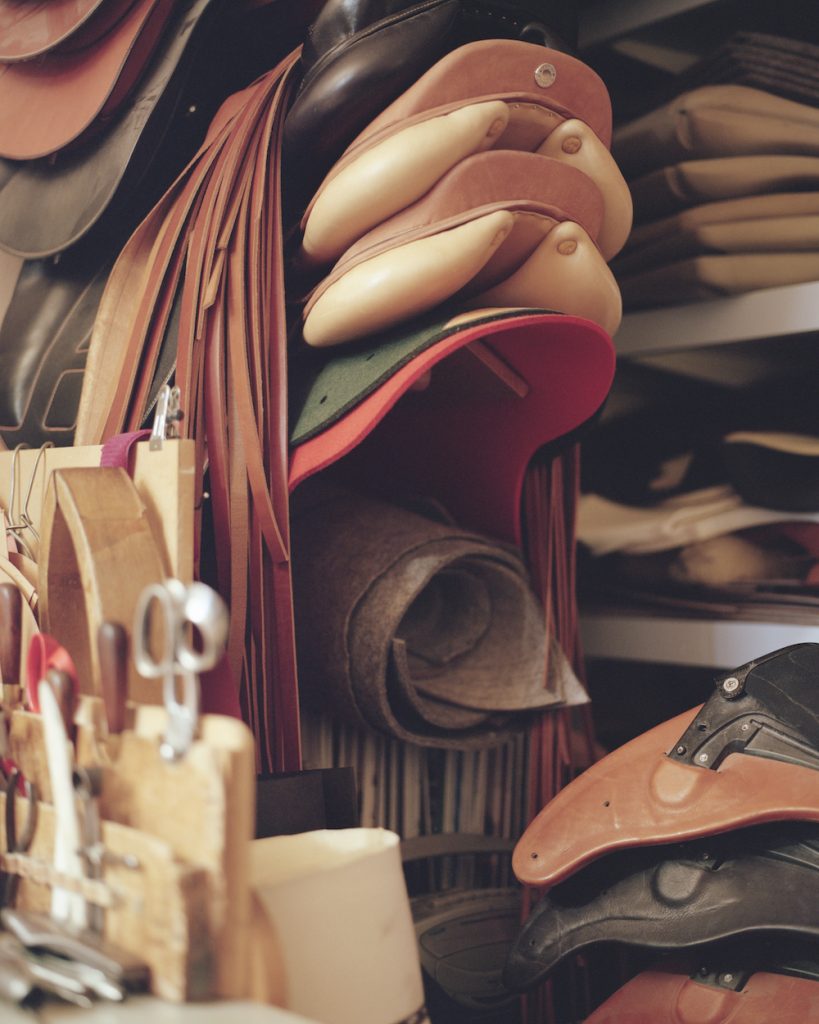 While Delestre and Ryan are clearly in a league of their own as athletes, their attention to detail – from training and care to the bespoke Hermès saddle that brings their bodies and minds together – is a joy to behold. Three days after our conversation, Delestre and Hermès Ryan soar to victory in the grand prix finale among 48 other riders as the first French combination to win the prestigious class. "He's a big, big fighter – Ryan," Delestre beams. "He likes the shows. He has an incredible mentality. He's really a special horse."
Photography Cian Oba-Smith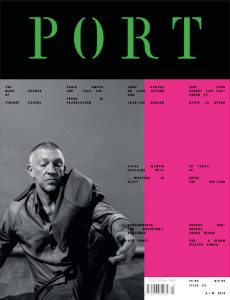 This article is taken from issue 23. To buy the issue or subscribe, click here.