The boutique Fitzrovia hotel designs a soul reset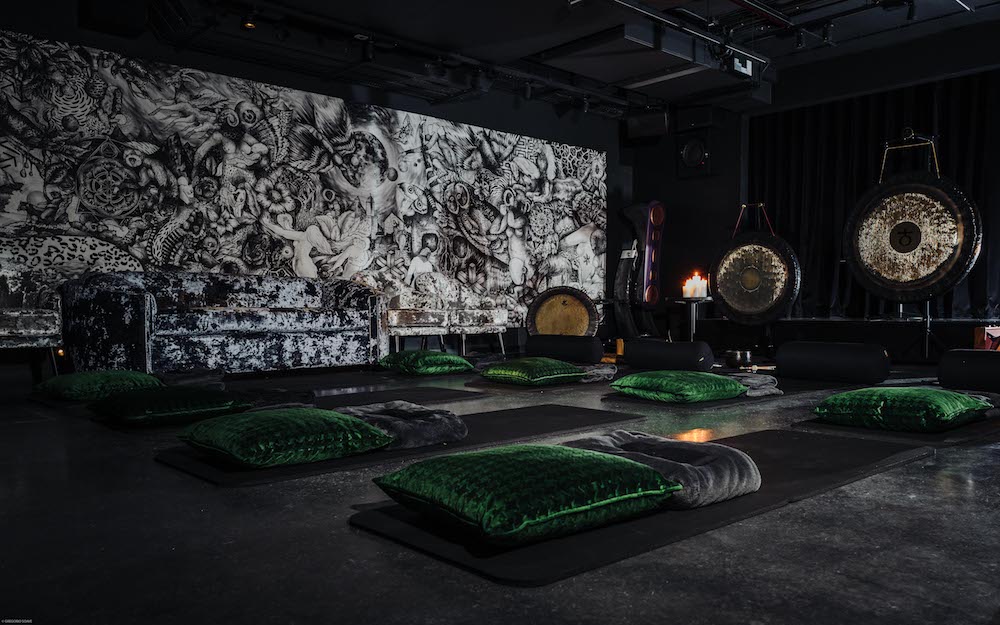 Life under lockdown has been hard. Physically and mentally, many people have seen their health decline – in particular women, young people and the LGBTQ community – as reported by The Lancet Psychiatry in late April. For those that can afford it, returning to restaurants, cinemas and galleries has been a welcome relief, and a reminder that we previously had a life outside four walls. Following its reopening and in response to the spiritual scars left by COVID-19, The Mandrake, a boutique hotel a skip away from Soho, has designed a 'Soul Reset' programme. Curated to help redress and rebalance after unprecedented stress, guests can meditate, practice yoga, take gong baths and even drink sacred cacao from Central American jungles. Surrounded by walls of jasmine and passionflower, simply sitting in the hotel's outdoor areas, basking in the sun, or perusing their art collection of Salvador Dali and Francesco Clemente, would be enough to soothe the soul.
Port caught up The Mandrake to discuss their wellness programme, artist residencies and why London is the place to be.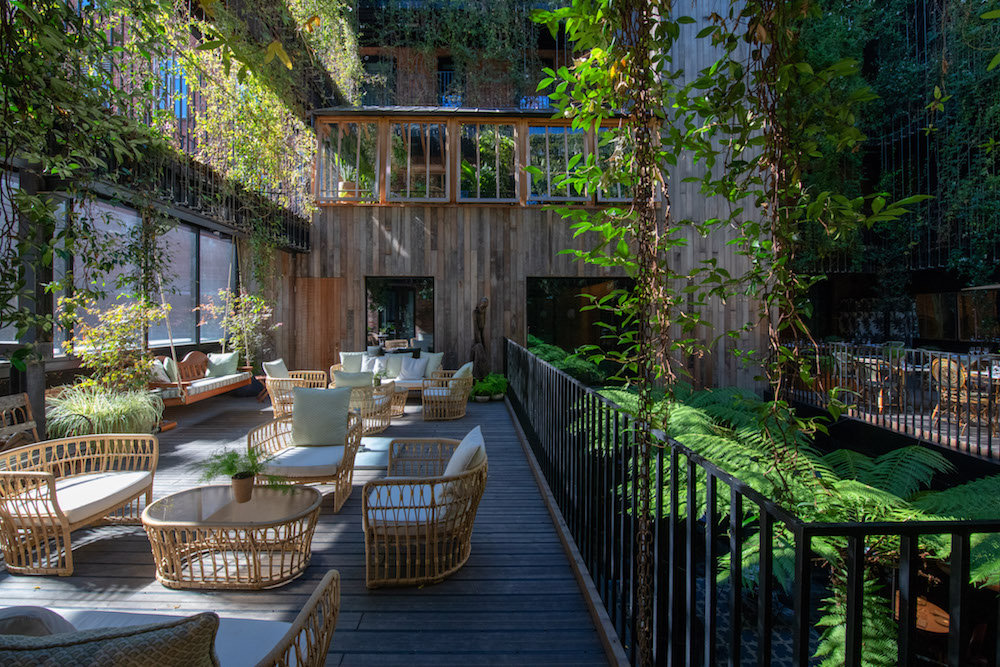 What sets The Mandrake apart?
At The Mandrake, we believe that the art and design, award-winning outdoor spaces and the balance between the darkness (the pursuit of pleasure) and the light (our search for inner wellbeing) is what sets us apart.
What are some of the best local attractions around the hotel? Why is London a good city to put roots down?
The Mandrake is a stone's throw from Oxford Street, Soho and many other local tourist attractions. London has it all, something for everyone. So many people feel the need to escape but don't realise what they have at their fingertips. We have so many cultural attractions, festivals, cuisines, wellbeing locations, nature in the city, making it all pretty limitless.
Can you tell me a little bit about your Artist in Residence (AiR) programme and some memorable residencies?
The Mandrake's Artist in Residence programme (AiR) strives to provide an interactive playground, where artists and visitors interact in the hotel to create original, unique, provocative, and live works of art. Hotel guests and visitors witness close-hand the creative process of our artists and are often part of the work itself, becoming an essential element of the photo, tattoo, painting, mural, or music that is created at The Mandrake. Some of our most memorable residencies were Mark Mahoney, legendary tattoo artist to the stars, who had Shamrock Social Club recreated in our Studio 5. Furthermore, artist Peter John de Villiers would invite guests into the studio and create artwork on guests' trainers, tote bags and mobile phones to take away with them as a keepsake from their stay.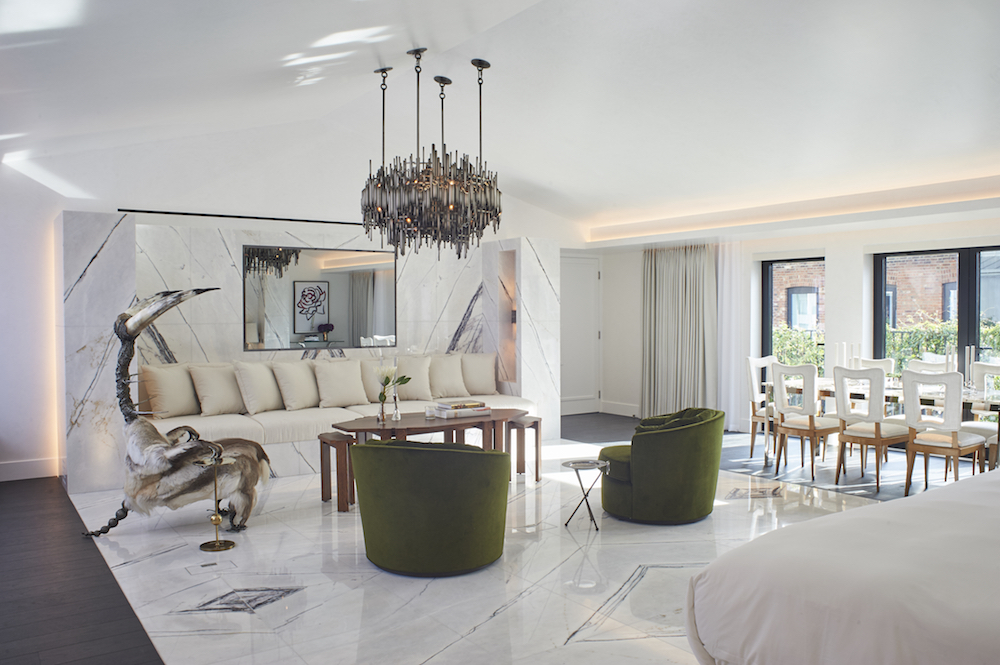 Why have you launched a spiritual wellness programme following lockdown?
Spiritual wellbeing has always been paramount to The Mandrake, we believe the soul should be just as nourished as the mind and body. During lockdown, our founder had an epiphany – The Mandrake needed to meet the needs of our transformational society with even more wellbeing offerings. We know that now, more than ever, we should offer a place to heal as we all carry the scars from the time just passed. We have realised what we place the most value on; the pursuit of wellbeing is just as important as that of pleasure.
What does it entail?
Not only are we expanding our spiritual wellbeing offering, with more sessions and even a retreat, but we return to the city with our unique ideology. A wellbeing and cultural collaboration that combines music, art and spirituality as only The Mandrake can.
What does an ideal dish and drink look like at Jurema and YOPO?
It's hard to say which dish is a pure favourite. The menu created by executive chef George Scott-Toft, includes dishes such as Empanadas and Ceviches as well as snacks. At the bar, Jurema's new cocktail menu will feature bold flavours and exciting libations. The Jasmine is the ultimate summer spritz, combining Veuve Clicquot yellow label brut, St Germain elderflower, Muyu jasmine, Acqua di Cedro and lavender.