Port speaks to the executive chef at the Villa Monticello Hotel about her favourite places to eat and relax in Accra, Ghana. Nestled in the vibrant Airport region, it is an oasis of calm that hums with heat and excitement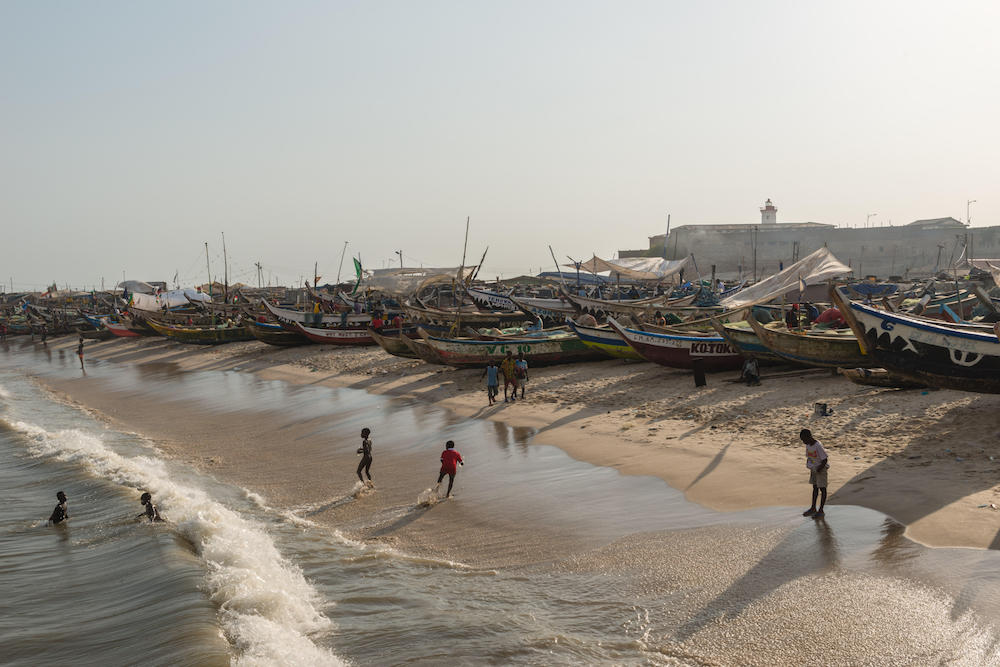 You have to try some real Ghanaian food while in Accra. Fufu with soup and either fish or meat is a good place to start, and banku (a fermented cassava and corn dumpling) with pepper sauce and fried fish is as real as it gets. Other things to look out for at restaurants and chop-bars are Gari Foto; Kenkey with fried fish and pepper sauce; Tuo zaafi; Ampesi with either garden egg stew or palava sauce.
Accra is a real city on the sea and no trip is complete without a visit to one of our paradise beaches. Labadi, Laboma and Sakumono beaches are all within easy reach of the hotel. If you want a proper day out you can get boat trips around the beautiful Lake Volta.
There is so much great culture and things to visit in this busy city. Kwame Nkrumah Museum and Accra Art Gallery showcase new and old visual treat and if you want to buy some souvenirs and see the real way to shop in Accra then head to one of our markets. Mokola or Madina markets are a good starting point. You might want to relax with a cold Club or Star beer and a plate of food at one of these local bars: Asanka locals, Gold Coast Restaurant or Yenkodi.
Ghana has several colonial-era forts, left over from the transatlantic slave trade. You must make the time to visit at least one of these and learn about our history from one of the knowledgeable guides. James Fort in on coast in central Accra but there are more dotted all along our shoreline. Notable ones to see are at Cape Coast and Elmina.
Most importantly in your visit is to chill out and enjoy an evening of cocktails or ice-cold beers. We have a cool courtyard bar at Villa Monticello to shelter from the late afternoon sun or the hot nights. Bars open quickly In Accra but these three are always great for night out: +233, Blooms bar, Epo bar.
Port looks at What to Wear on Holiday, Summer 2019