Millie Walton talks to the choreographer about her intimate work, performed as part of Sadler's Wells' Nordic Dance Season, which explores the inner-workings of the body, as communicated by her subconscious through dreamscapes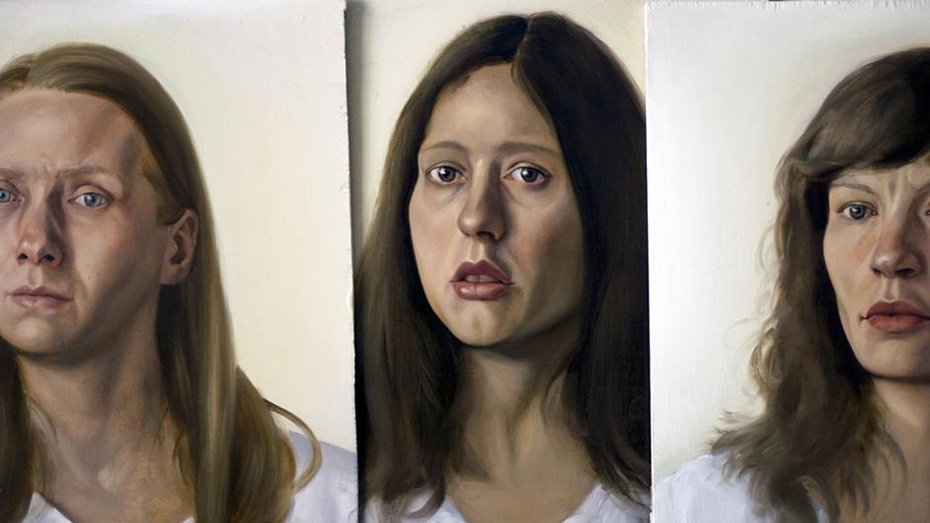 Margrét Sara Guðjónsdóttir probably isn't a name you've come across before, but abroad, the Icelandic dancer and choreographer is fast gaining recognition for her unique approach to the medium of dance.
She's the kind of choreographer who expects her audience to work as hard as her dancers – "as hard as we worked because its not just entertainment, its an intellectual and physical work" – and as I wait for her to pick up my Skype call in Iceland, I'm filled with a sense of nervous curiosity. When her blurry image appears though, I'm instantly relieved: wide-eyed, almost otherworldly in appearance, her warmth and enthusiasm is tangible across the cold wall of cyberspace.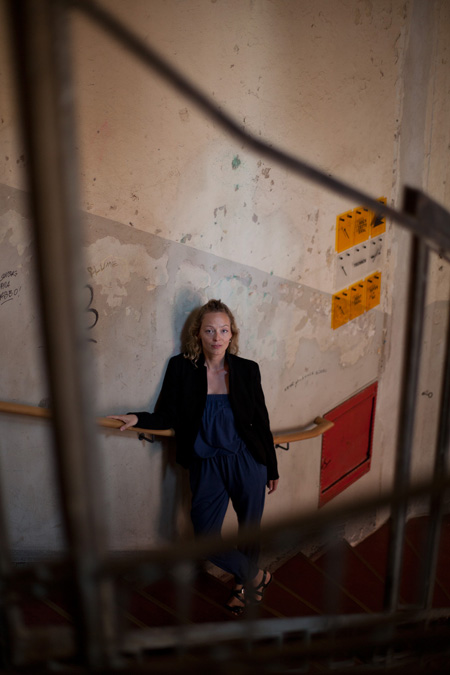 The dancer retired from performing in her own work in 2010. "I wanted to sit back and really see what it looks like" she says, "and from there, work with it further, on a deeper level." It suggests intensity to her working practice, which also transcends consciousness: "I often dream what I want to see [in the performance]" she says softly, an idea that she then communicates to her dancers. Is this problematic, explaining her dreamscape vision to her performers? "I'm developing new methods of working – a technique or intro that I take people through in order to come closer to what I'm trying to reach" she explains. "It's always clear to me what the politics of a piece are going to be and sometimes I dream the way I can actually communicate that."
It not always about feeding an idea through to the dancer though; her methodology also involves bringing others into her headspace, of attuning their presence and awareness with her own. She explains, "Other times, I bring people into meditative, trance-like states where I teach them types of listening – like to the inner-flow that's going on within their body. It really increases their presence on stage, and their ability to capture the audience's attention. My work is about stepping away from the familiar, and about trying to get closer to what it means to be human – not a dancer, or an aesthetic symbol."
---
"Going to the theatre is completely a voyeuristic act"
---
"I want to talk about the modern body" she rushes, "the current body. At the moment, I'm creating a language that I call 'dilapidated body states', where I work through healing techniques to reach a way to portray the exhausted, dilapidated body of the neo liberal capitalistic society. Everything is so fast and there's so much information and so little connection to inner-life that you cannot really digest everything that happens to you when you're constantly being forced to be flexible, to be faster, and achieve more, produce more."
From Margrét Sara's calm, collected exterior it's hard difficult to imagine she's ever affected by the stresses of a technology driven world, but she disagrees. "I'm constantly in front of my computer too – I have to run my business. It's a very unhealthy lifestyle, particularly for young people who are raised in this two dimensional reality. That's what I'm portraying in my next piece: the body of youth."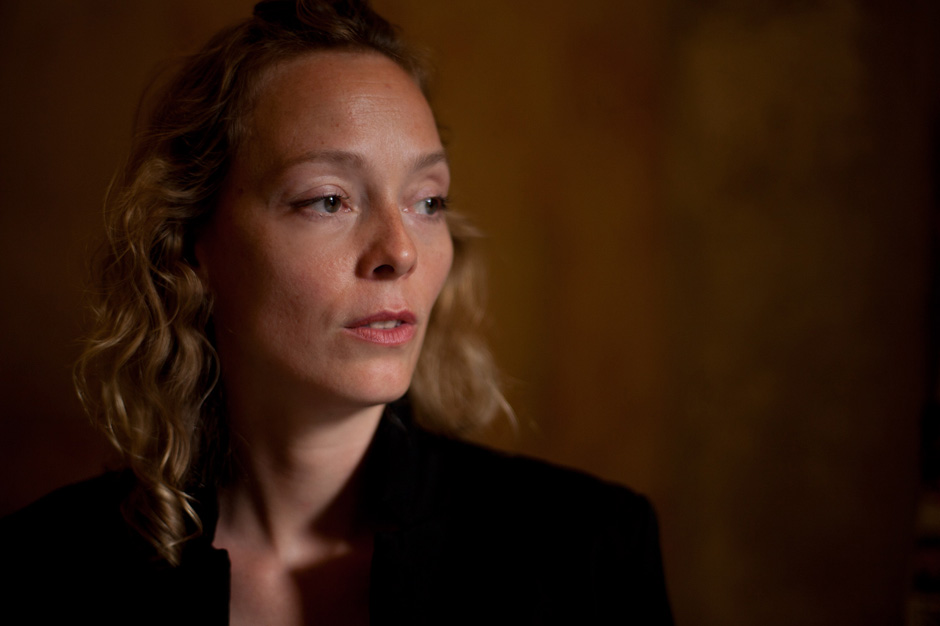 So what is Variations on Closer – her first piece to be shown in London as part of the Nordic Dance season at Sadler's Wells – trying to communicate?
"Like the title says, it's exploring variations on feeling closer to or with something or someone." A new version of her solo performance, Soft Target, "Variations is about playing with the audience; constantly flipping realities and making them feel empathy, alienation, attraction, and rejection. I want the audience to really offer themselves to feel the strangeness of the situation, [in which] one person is being closely watched by hundreds of people."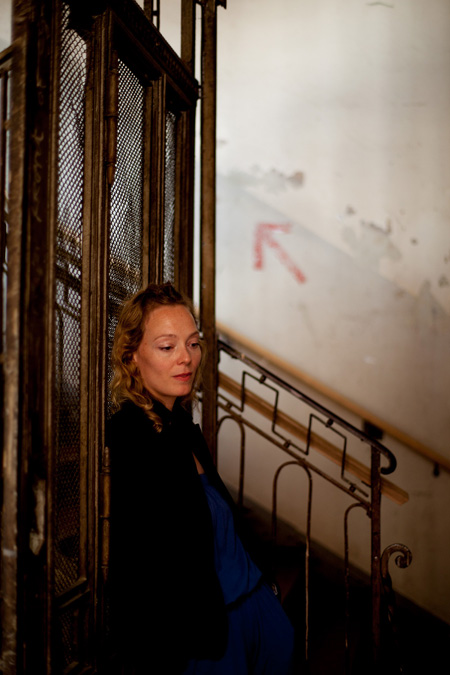 Being part of an audience can feel uncomfortable at times, I posit. It can feel voyeuristic. Her eyes light up, "Voyeurism is one of my favourite topics! Going to the theatre is completely a voyeuristic act" she agrees. "You just sit in the dark and watch. In that moment, the performers are very vulnerable, but they're also the masters of ceremony: they influence how you feel. It's a very interesting and peculiar relationship, and that is a very important part of Variations."
Selecting her dancers must be crucial part of ensuring her message is conveyed on stage? "Definitely. The three women in the piece are very different. I always have a very strong sense when I want to work with someone. Often it's one thing about them. There's this beautiful girl in the piece who has a very bright light about her; her chest is completely open and that's a very rare thing to come across because people close that area for protection" she says, talking about the dancer's unusually open posture. "She's also very neutral, which is exactly what I needed to work with the micro-movements of inner listening, and more complicated patterns of how to do very little but to express a lot."
Would she describe the show Variations on Closer as unsettling to watch? "Yes," she laughs, "that's my goal: to create non-invasive, confrontational situations that keep the audience alert and on their toes. It's the same with the music. I collaborated with Peter Rehberg, and the tracks are original compositions. For the first scene, when the dancer is working with micro-movements, I wanted a very hectic soundtrack of a breath, (you won't recognise it but you feel it). For the next scene I borrowed a new age hippie track – a complete contrast to the highly sophisticated electronic music [by Rehberg]. It's very tacky, very fun and it wakes the audience up!"
Perhaps we could all benefit from leaving the comfortable safety of our desks and entering into Margrét Sara's challenging, unpredictable and evocative world of dance.
Variations on Closer: Margrét Sara Guðjónsdóttir runs 2 & 3 October at Lilian Baylis Studio. Click for more information