Erin Cobby talks to Adong Judith, the fearless Ugandan theatre practitioner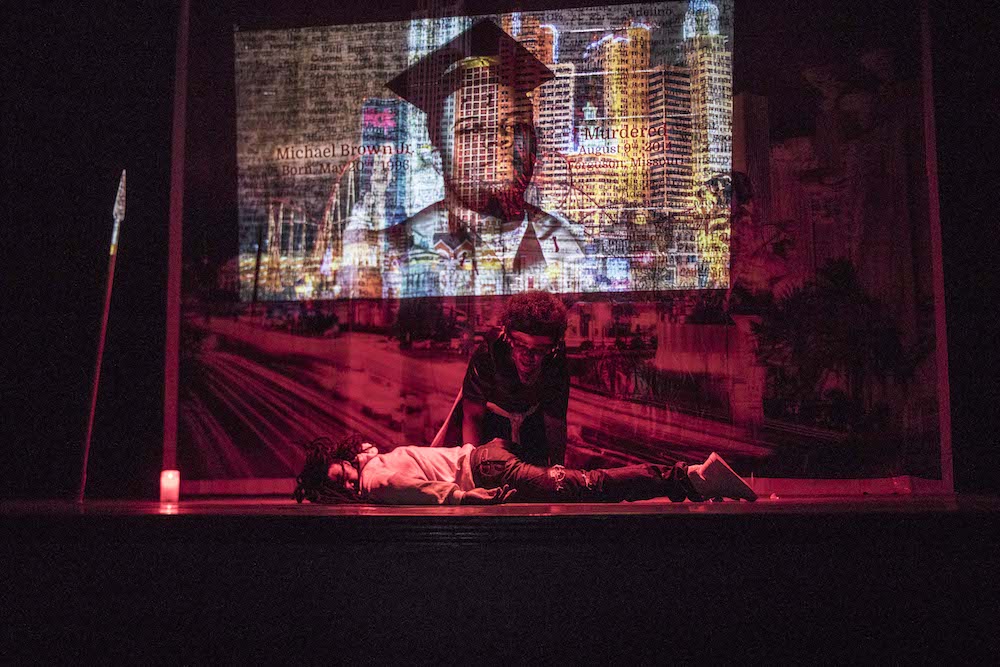 It was while researching the rehabilitation of child soldiers in Northern Uganda that Adong Judith was inspired to write 'Silent Voices'. This play would go on to be wildly successful – so much so Judith would rename her company Silent Voices Uganda. However, even prior to this seminal work, Judith had made a name for herself through creating socially important pieces with a nationally unrivalled production value. Through her company she has managed to carve out a unique space for expression, especially amongst Uganda's increasingly restrictive censorship laws.
I met Judith in a bustling café in the centre of Kampala, Uganda. Our conversation was continually interrupted by multiple adoring fans, each letting her know how much her work meant to them and how much they admired her. This, combined with the international acclaim Judith has received, illustrates the necessity of the type of work she's creating, and how the effective nature of her form of dissent can inspire and make change.
"If you don't forgive the perpetrator, then you will burn in hell". According to Judith, this was the message constantly being received by the ex-child soldiers. An intensely religious rhetoric, supported by government policy, this inspired Judith to set up her own interviews. She met the children in an informal setting, away from the government affiliated institutions. She'd say "'let's imagine there's no hell. Would you still forgive them?' Then they'd say 'well, if there was no hell, there's no way in hell we would forgive them'." It was these discussions, combined with Judith's interviews with other community members, which formed 'Silent Voices'.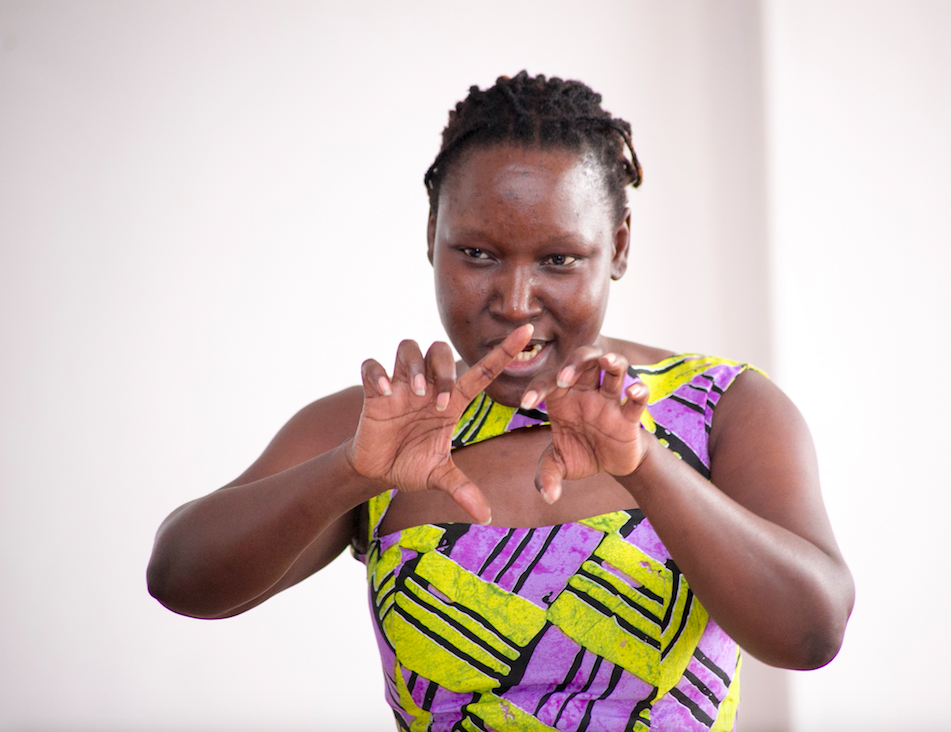 "Most of the people I interviewed, their voices were silent, not because they weren't speaking, but because nobody was listening. They themselves had a lot to say. But the political leaders were just having these fancy negotiations and meetings in big hotels and saying the people have forgiven, but nobody has really asked them whether they wanted to forgiven or not."
This theme, of creating theatre which seeks to champion voices often obscured by the political line, has characterised all of Silent Voices Uganda's numerous pieces that have since followed. The latest, entitled Niqabi Ninja, was put on just last July. The play, written by an Egyptian woman, is a revenge fantasy, created in response to the numerous rape cases reported in Tahrir Square, Egypt.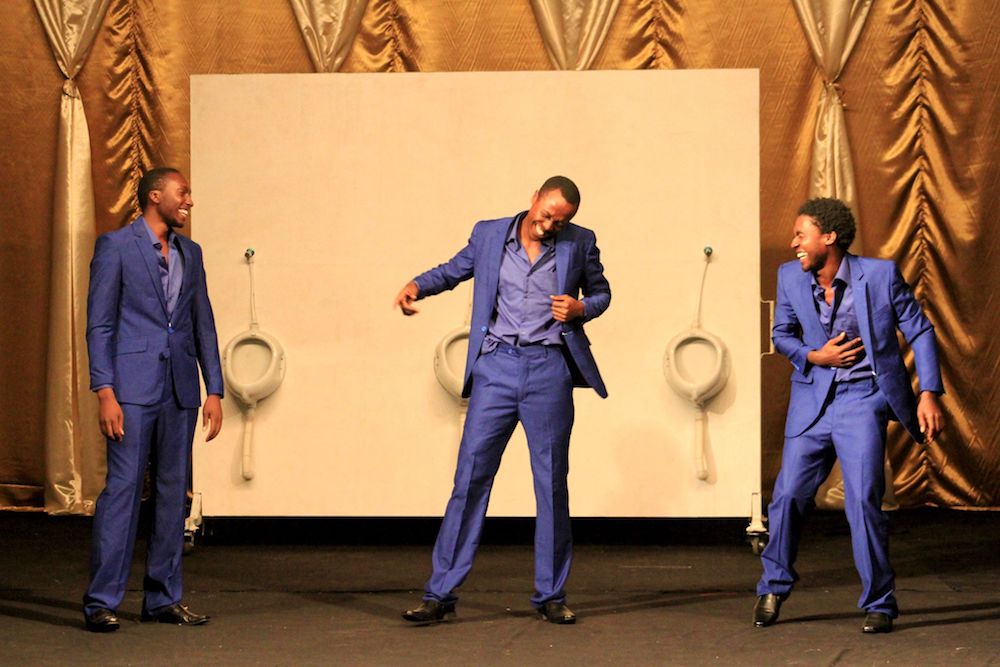 This aim has not limited Judith's scope to East Africa. Silent Voices Uganda's well-known work Just Me, You and THE SILENCE was developed at the London Royal Court Theatre and later put on at the Old Vic Theatre in conjunction with the Kaleidoscope charity and FuelChange USA. The play imagines that the minister who implemented the 2009 Anti-Homosexuality bill discovers he has a gay son. Judith was inspired after she met an openly gay man for the first time, who later became her mentor. She states that he "was the total opposite of what Ugandan media was saying about gay people". This encouraged her to try and change other people's minds on the subject also. Judith states that challenging people's opinions is always something she has wanted to do with her storytelling. "Absolutely no one thought that the play [Just Me, You and The Silence] would be staged in Uganda. So much that even my stage designer delayed designing the set because he thought it was going to be shut down."
Judith had five lawyers on standby in case this eventually played out. However, the audience reaction was surprising. Part of the marketing strategy had been to promote the play as a family conflict piece instead of a gay rights play, to encourage attendance and safeguard those involved. After the play was first staged, she had an audience member raise his hand and say that after five minutes he realised what the play was about and said to himself, "Shit! How can she be promoting homosexuality?". However, he stated that the narrative had hooked him despite the subject matter and that by the end his mind had been opened and he was glad he came.
"I think him saying that for me spoke for many of the audience members." Judith stated. "I usually don't want to challenge views in a way that is preachy or antagonistic". All of her plays have a purposeful human focus; she hopes that by putting a face onto larger issues she can make them more digestible for her audience. However, she is also aware that due to the type of theatre she creates she is also limiting the number of minds she can change. She states that because she writes in English and a lot of her subject matter is targeted towards intellectuals, it limits her scope. However, it has also attracted policy makers: Judith states that "we had members of parliament in the theatre for the first time".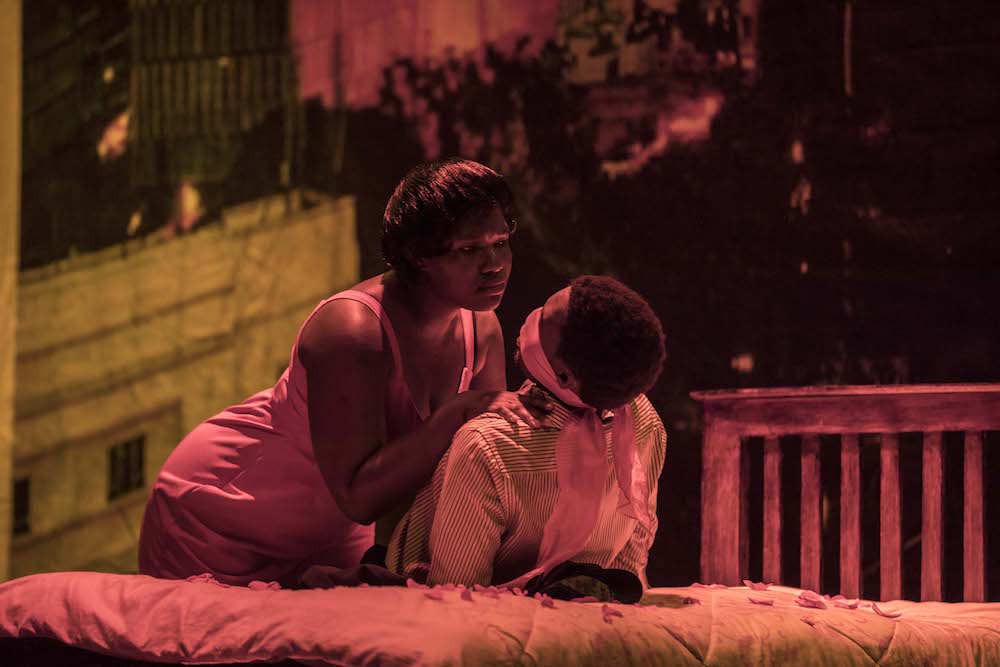 In Kampala, theatre is mainly split into uptown and downtown theatre. Silent Voices Uganda is part of uptown theatre, whereas downtown theatre, in the slums of Uganda, is often performed in the local language and its style, according to Judith, "is like bubblegum pop culture". Judith has come under pressure from others to try and raise the status of downtown theatre, but she disagrees. "They get a bigger audience than me!" She laughs, "do they want their standards to be raised?" To that pressure she replies: "I always say I'm focusing on what I want to do. Not what I'm assuming people want me to change."
This fierce drive that Judith has demonstrated shows no sign of slowing down. She has two more plays on the go which are sure to cause controversy. The first, Subira, which translates as hope in English, was meant to emulate a Mamma Mia type structure. Set after Kenyan independence, the story follows a young man and how his dreams for Kenya's future intertwine with his hopes of romance. The narration was meant to be aided by songs written by a popular Kenyan band but the band developed cold feet, a move Judith suspects was due to the controversial nature of the play. Judith is now working with musicians to create original music.
The second is entitled The Professionals. The inspiration for this musical came after Judith was shocked with the level of corruption amongst her peers when she returned to Uganda in 2015. She states that it was "like corruption had become this norm that is acceptable and actually looked on as brilliance." The Professionals will therefore take the form of a reality talent show with government officials competing and bragging about how corrupt they are. When discussing the very real danger of governmental backlash for her work Judith laughs and brushes it off, stating that the most threatening action taken against her has been messages in her inbox. She finds humour in this, recalling that her favourite insult was "gay dollar chaser".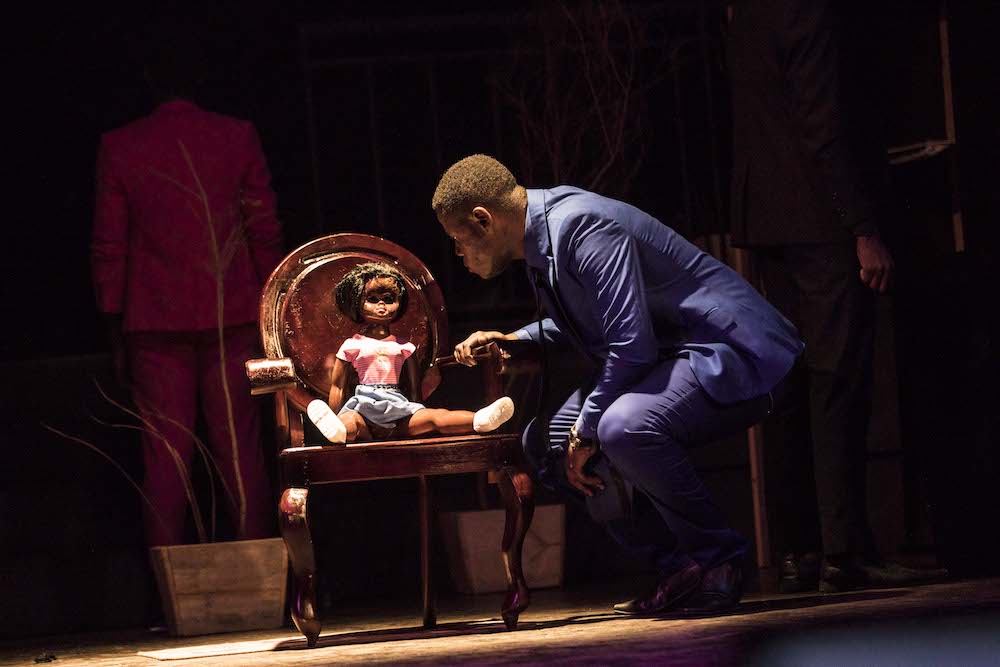 Perhaps it is the fictional separation and human focus on big issues that allows Judith to evade political intimidation, or perhaps just the fact that government officials don't make it a habit to visit the theatre. Or maybe, it's Judith herself. An inspirational figure at home and on the international stage, Judith has become a symbol for resistance and a force to be reckoned with.
Photography Silent Voices Uganda
Judith's latest film 'Between Worlds' has recently been shortlisted for the Sundance Feature Program Lab 2020