He made his name playing Hamlet for the Royal Shakespeare Company and stunned audiences with his nuanced performance as Kwame in the groundbreaking I May Destroy You. The Ghanaian-British actor talks to Charlie Brinkhurst-Cuff about lessons learned from his mother, the stories he wants to tell and the pull between humility and ego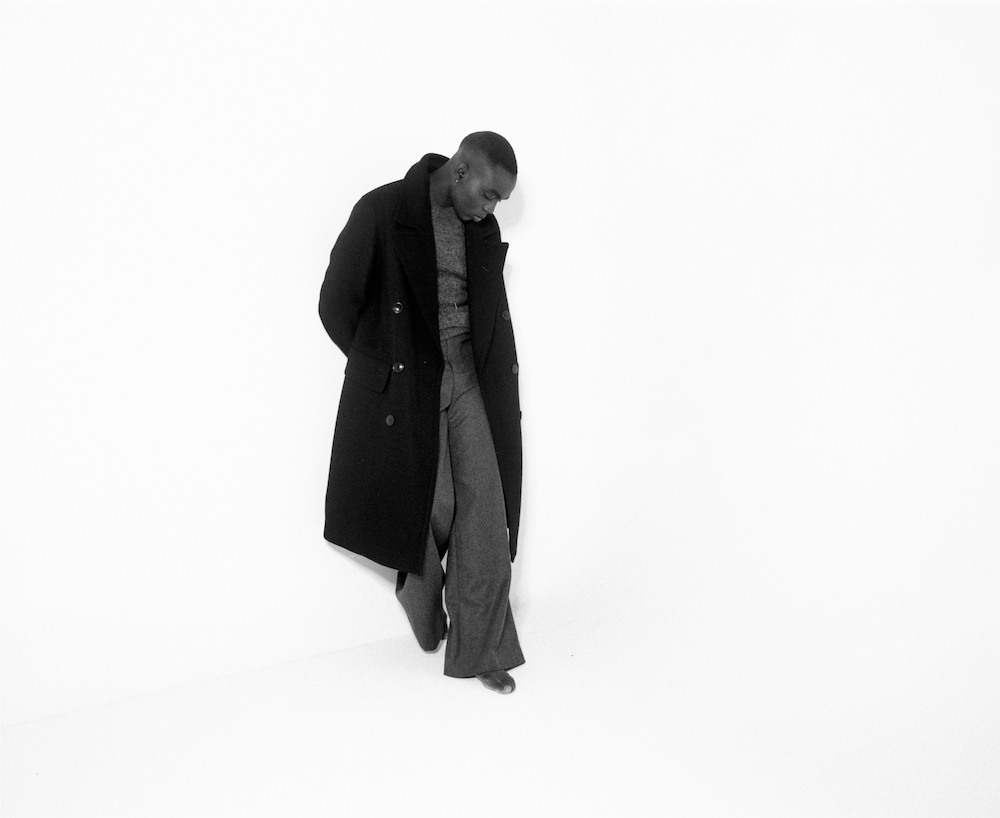 Paapa Essiedu bleeds a self-effacing familiarity that I suspect is part of his gentle charm. Heart-shape faced and speaking often with his heart tucked up just past his sleeve, the actor becomes, in the space of an almost two-hour dinner on a late summer's night in north London, something like a friend.
You too should know Essiedu by now. He is canonised – the lead male in undoubtedly the most talked about TV show of 2020; caught in a perfect storm of mutual genius and circumstance. The 30-year-old's friendship with I May Destroy You writer and director Michaela Coel led him indirectly into her light, and the perfectly placed role of Kwame, a beautiful gay man struggling with self-esteem issues throughout the course of the series.
Though this role feels like a defining one at this time, he's also currently starring in Gangs of London as brainy gangster Alex Dumani and is well known in theatre circles for his turns in Shakespeare plays; dazzling as a youthful Romeo in 2015 and, notably, playing Hamlet for the Royal Shakespeare Company the following year. His lead role on Press in 2018, a TV miniseries centring around tabloid journalism, may be less infamous, but is nonetheless, as it turns out, one of the shows that got me through early lockdown.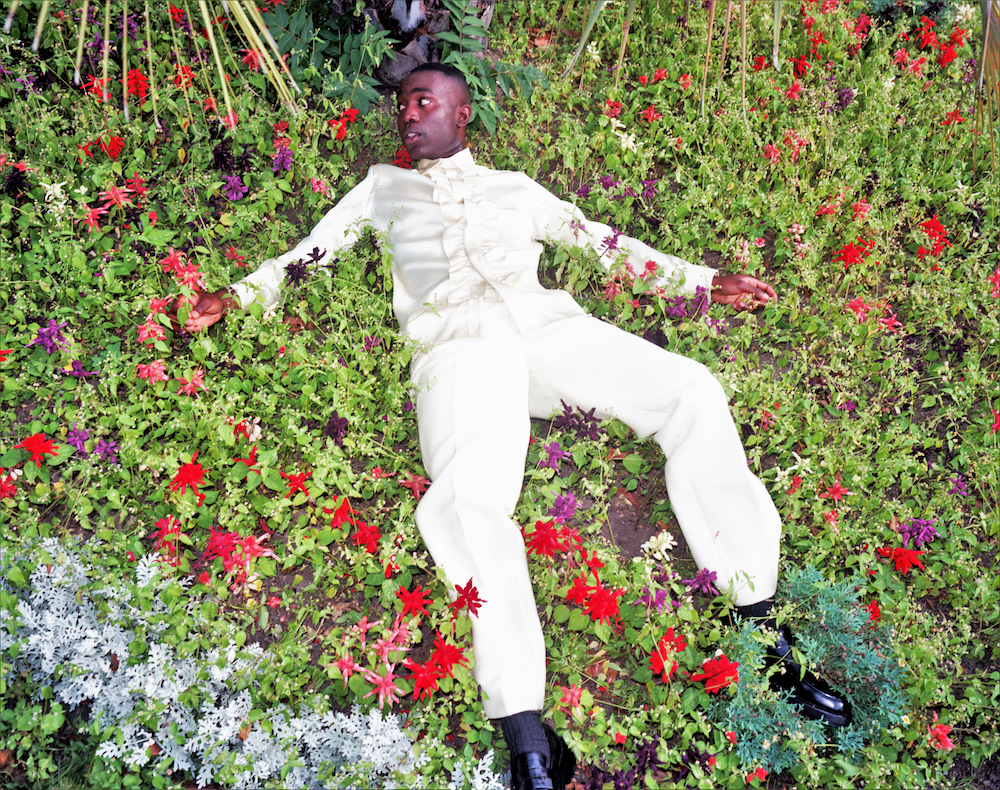 "I find it really difficult to relish it or to even talk about it or feel it," he tells me of his successes. "You know? I've got such a fear of things being taken away from me. A fear of loss. I think it's my instinct to downplay or trivialise even incredible things that have happened."
Essiedu is caught in an all-too-familiar pull between humility and ego and the subsequent worry that the former is actually just a more covert type of the latter. His biggest fear, he tells me, is "getting carried away with himself". He would never want to become conceited, like other actors he knows who think they're better at their craft than they are. "I think constant self-reflection can protect you from doing that," he adds. But his success at this stage is undeniable, and, thanks in part to his therapist, he knows that he needs to move forward in a way that allows him to address it without spiralling into worry.
"A lot of what I'm trying to do now is to recognise that I've been so fortunate and relish the pride of it," he says. "This addiction to humility at the expense of even experiencing joy or fortune is actually mad." He also credits Coel with making him face the magnitude of his acting achievements, as they sat down together to watch episodes of I May Destroy You.
"She was just like, 'Look, especially when it's going out live, you actually need to feel the madness of the fact that those many million people are doing the same thing at this precise moment because of you. Don't get lost in the minutiae of your own ego. Just put that aside and enjoy it.' She really taught me that."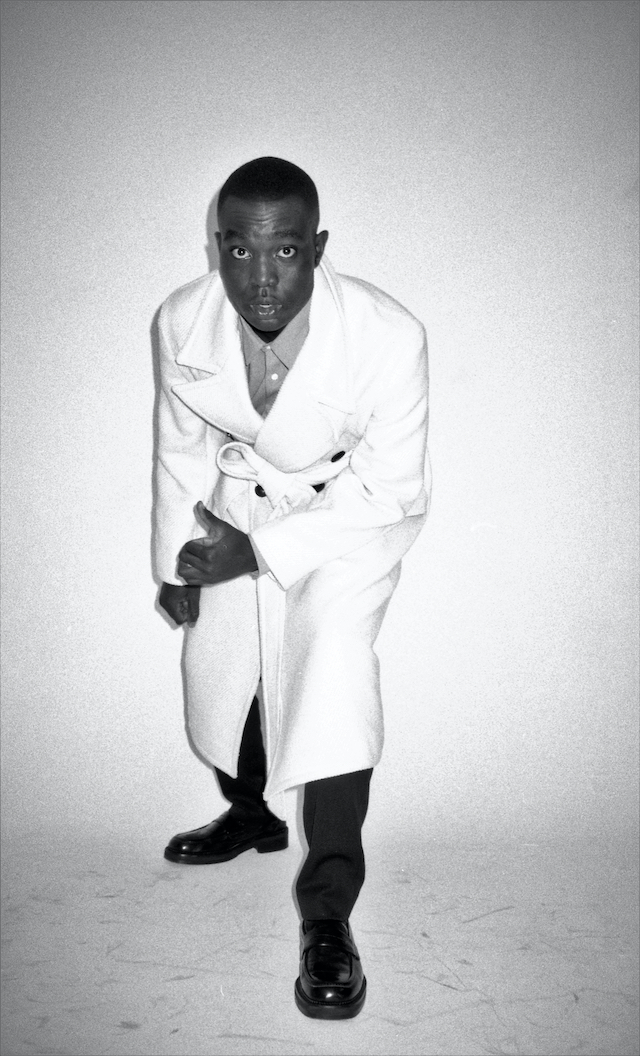 His humility, however you want to look at it, seems genuine. Throughout two courses of Thai food and a large glass of white wine, he checks in often about using the correct phrasing in his answers to questions, is quietly spoken – apart from a gurgle of a laugh – and, when we stand up to leave, looks genuinely abashed when a fan jumps up from a table to shake his hand.
Brought up in Walthamstow, east London, Essiedu was surrounded by the fierce love of his Ghanian mother, who was his protector and the initiator of his cautious ambition. "My surroundings were always kind of at odds with the future she was painting for me. It's a weird kind of psychological mathematics to be doing from a young age, you know?" Looking down at his plate, he chuckles. "I've come from a background where nothing's ever been promised, and, really, things have been quite hard. We're here right now at a Thai restaurant which, I mean, for me, is mad. I remember I used to have the option of having rice and stew or rice and butter – and I'd be buzzing about it!"
In his teenage years, he decided to become a doctor but changed his mind before he donned the scrubs. "Obviously, when you're a kid you're like, 'What the fuck is a job?' I thought maybe I'd be a doctor; that seems like a nice thing to do – you help people; maybe you'll get rich and earn money," he says. "I think even I didn't realise being an actor was really a job. I thought it was something that you did at school for a laugh or to hang out with girls." In the end though, having dabbled in acting at school, he somewhat nonchalantly decided to give it a shot, auditioning for Guildhall and graduating as part of the class of 2012.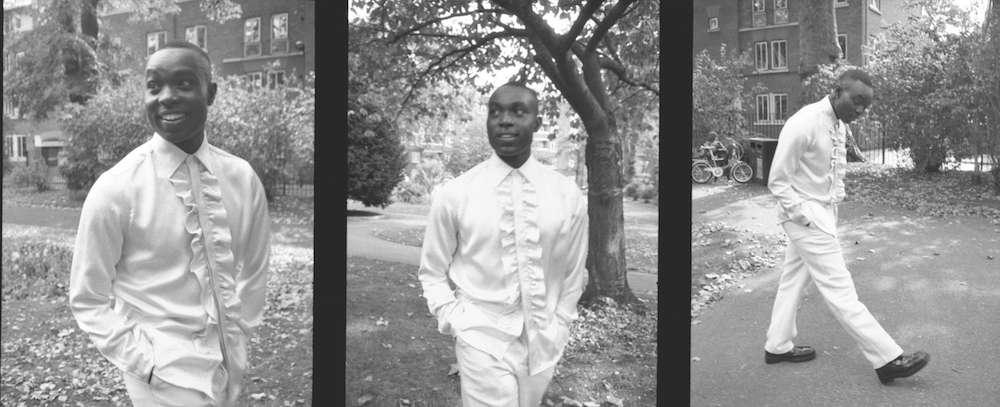 Despite being described as a "strong singer and dancer" on Guildhall's website, drama school was not always a song and dance for Essiedu. "I just felt like I was playing catch-up with every single aspect of it," he explains. He was thrown into a crisis of confidence – caught between thinking he wasn't good enough, trying to figure out how to be more like his received-pronunciation (RP) peers who had attended Sylvia Young's school, and his own desires.
He speaks of one particular experience at drama school with a touch of well-earned bitterness. A teacher, "definitely racist", picked him out of the entire group of trainees to practice a line from a David Hare play. He focused, read out the line in his very best RP and waited for the response. "All of my friends were like, 'It was fine,' or, 'It was good,'" Essiedu says. "(But the teacher said), 'No no, it sounds like he's got a piece of cake in his mouth.' It was basically her saying, 'You're trying to ascend to this type of language, but it's not for people like you: He can do it; she can do it; you can't do it.' So yeah, basically, fuck her."
It was at Guildhall that he met Coel. "I was her friend before any of it. We've got a very specific type of friendship that's very divorced from acting, really. We used to go jogging together. . . not jogging, running. And for me it's always seeing the effect she has on other people. I'm like, oh shit, it's real, you know? People are really deep in this. She's held in such a particular regard which is so overwhelmingly positive, at least for now. Please, long may it continue. Very rarely do I get anyone chatting shit about her, and so often I'm like, 'She's a god.' Obviously, she is like sensationally, uniquely her, and that's why I really love her."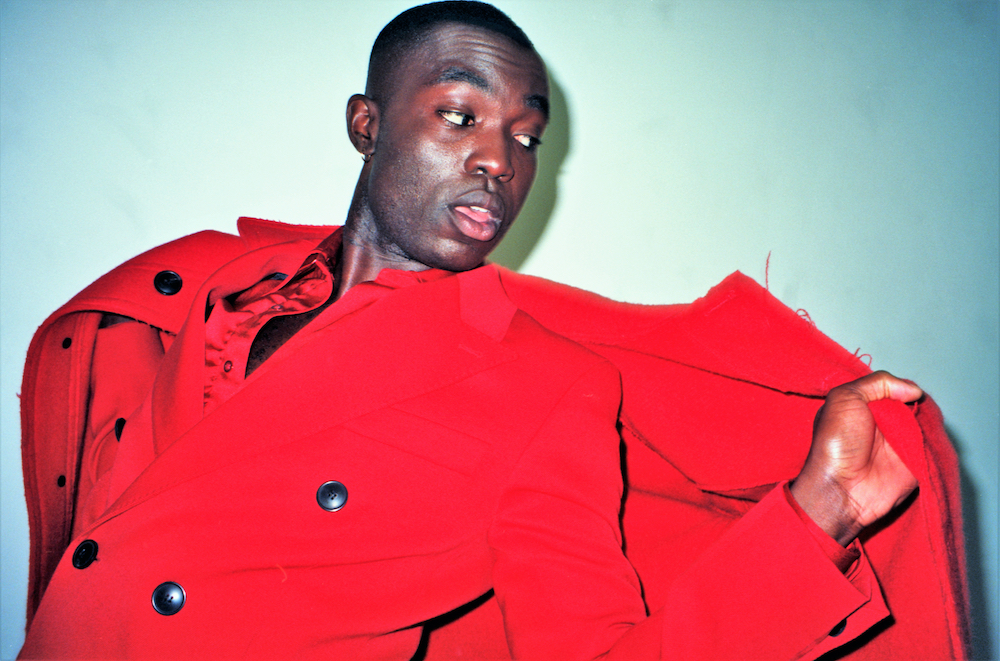 Essiedu's dad died when he was 14, and his mum passed away from cancer when he was 20, in the midst of his studies. He thinks she would be proud of where he is now – though, he adds, laughing, "For her, and a lot of my family, the question was 'But when are you going to be in EastEnders?' Like that was the pinnacle. Fuck winning an Oscar or any of that – when are you going to be in EastEnders?" 
You get the feeling he wouldn't be against a stint on the soap on principle. He adores acting; loves the feeling of storytelling, connecting with audiences. "It's about sharing. It's not about you; it's about you and someone else – you and people," he says. "I feel like, if ever the attention is about how my. . . what my experience is of doing it, that's so self-effacing and, like, actually divorced from the experience, which is to tell a story and connect with someone."
Later he adds: "It fucks you up – your personal life; but it also feeds you, it teaches you a lot. I've learnt a lot about myself, acting."
In the future, he hopes to write and direct his own projects, to tell Black stories, but also to change the expectations of those kinds of stories on both screen and stage. He references Lovecraft Country and Moonlight as inspirations. "As soon as I watched it, I was like, 'I've never seen a single Black person in this kind of genre of story,'" he says about Lovecraft Country. "I'm actually not that big a fan of that sort of genre, but it's incredibly radical to see that. I thought that Get Out was a real trailblazer, in terms of taking a genre and flipping it – making you think it's a film about something else, but it's actually still ticking all the boxes of your classic horror film. Or even something like Moonlight. That's the kind of thing that I'm interested in as an artist; actually stretching the limitations of stories that we tell."
This is a man deeply committed to remembering his roots; not for a crass desire to "keep it real", which he deems "clichéd", especially when it's across class lines, but for the type of person he can be. "[It's about] the fundamentals that I've learned from my mother that I want to implement in the adult that I want to be, in the father I'd like to be one day like; the kind of person, friend."
Essiedu is a great listener as much as he is a talker, a proud second-gen Ghanian, an actor who thinks the joy of his craft is not found so much in how it makes him feel, but how it makes you feel. Watch his work with that in mind. Essiedu will tell you that he's not able to be objective about himself, nor his brilliant catalogue of work, but my subjective opinion is that he doesn't always need to be: He has plenty of people who have his back.
Photography Liz Johnson Artur
Styling Mitchell Belk
Grooming Carlos Ferraz at Carol Hayes Management using ecooking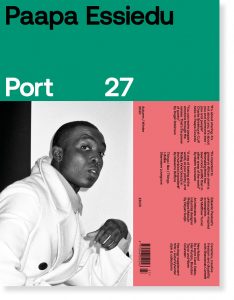 This article is taken from issue 27. To buy the issue or subscribe, click here