Rauni Higson, chair of Contemporary British Silvermsiths, talks to us about mastering the precious metal
I was always a bit torn between art and science at school, but art won. I went to art college, but didn't last long. I ended up working as a lab technician, took up jewellery as an evening class, and was instantly hooked on metalwork. I started making things to sell, and working with my teacher, but soon realised I had an awful lot to learn. I started my business straight after graduating, with help from the Prince's Youth Business Trust, 19 years ago, in Snowdonia, where I seem to have taken root in the mountains.
I can honestly say every single day of silversmithing is a learning experience. It's such a vast and complex set of skills. There are always multiple ways to approach a challenge; if you ask three silversmiths how they would do a particular thing, you'll likely get three different answers. It's a case of predicting what might happen, and figuring out the most effective way to get the job done, which is all about experience. If it looks like it was effortless, it has worked.
My work marries sculpture with function. I aim to create pieces that are striking enough to stand alone, but intended to be brought alive by use. I tend to do lots of flowing forms, which reference water, or growth patterns, like plants, seaweed or fungi. At the moment, I'm fascinated by rocks – especially cracks and fissures, which is all a lot more angular. I'm a climber, so it's inevitable that getting up close to rock faces is bound to come out in my work, but it's early days, I'm just experimenting with that.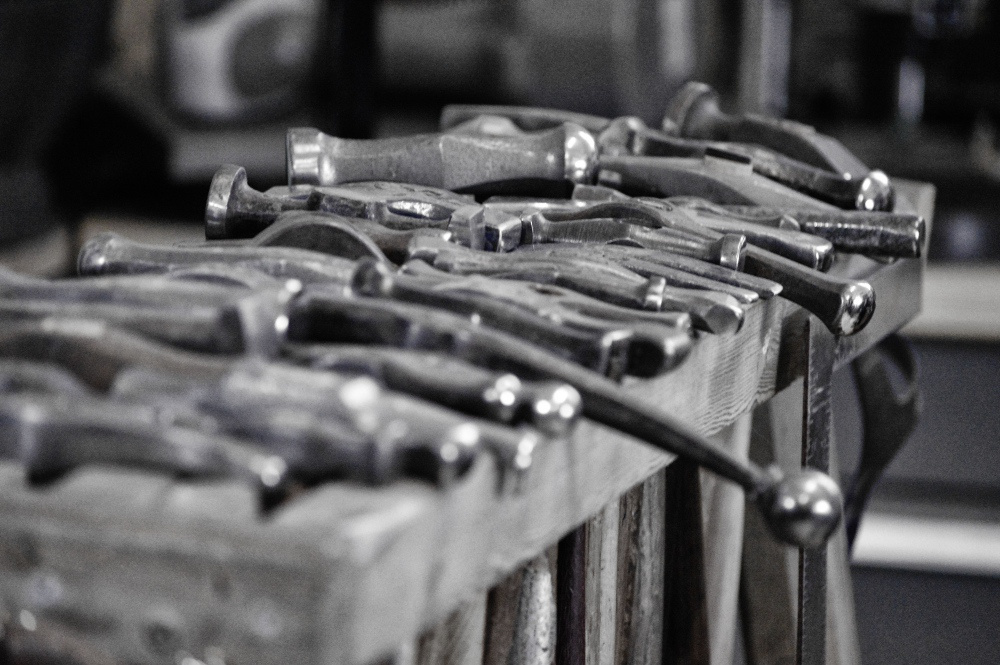 It's the most fascinating time in silversmithing, right now. The creativity of contemporary silversmiths, especially in the UK, is just astounding. Without the constraints of commerciality, it really is an artform, and the breadth of expression is extraordinary. The individuality of makers today is exceptional, and it's a really exciting movement to be part of. The traditional craft is evolving. The challenge is to maintain the traditional skill base, which is still absolutely crucial for a broad creative palette.
Mastering the craft is an ongoing ambition. I have made a point of doing courses or work experience with a master silversmith at least every two years since graduating, which has been crucial. I love working with smiths who were apprentices aged 15 in big, busy, commercial workshops, as well as artist smiths with quirky individual approaches. It's a really rich field.
Rauni Higson is part of the Idea to Object exhibition, curated by Corinne Julius, at the V&A, which runs until 2 July 2017

www.raunihigson.co.uk / silverspeaks.co.uk
Interview Cécile Fischer
Additional words Jack Morrison