FENDI and Mabeo present a collection celebrating Botswana artisans for Design Miami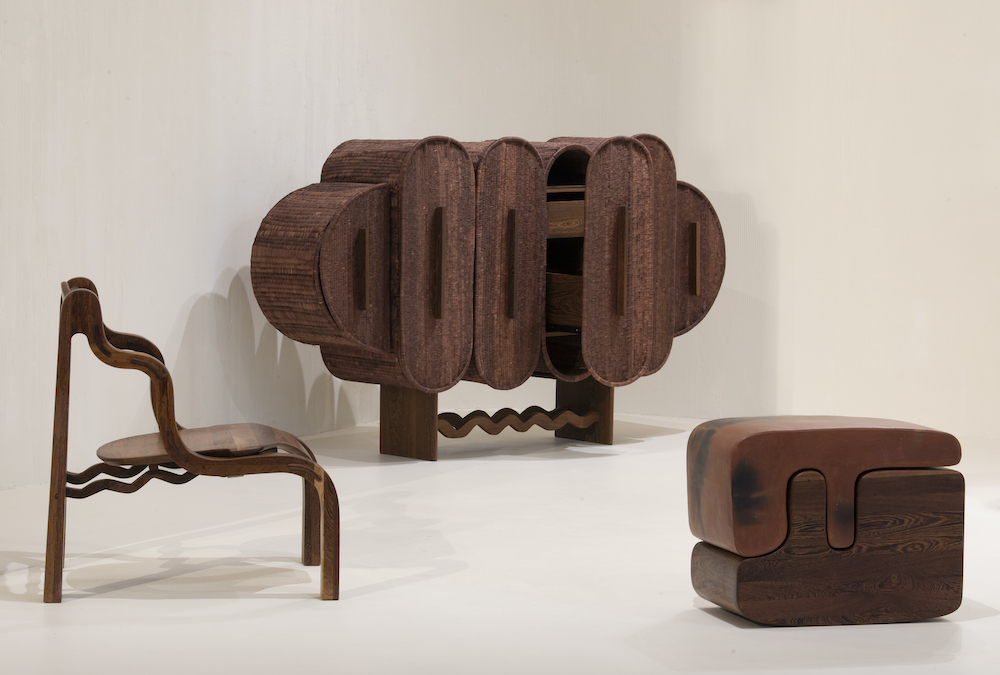 Undulating wood and interlocking clay – this is what happens when Botswana meets Rome. FENDI has collaborated with Mabeo – the furniture, accessories and design studio founded by Peter Mabeo in 1997 that prizes natural materials and purity in form – for this year's Design Miami, resulting in an ingenious, joyful collection. Titled 'Kompa' (originating from the Botswana brand's most senior (in age) craftsperson, meaning something that is complete), the ten pieces of furniture showcase interrelating techniques unique to the African country, and collaboration at its most fluid.
Travelling the breadth of the landlocked region, the partnership engaged artisans to produce work both striking in its simplicity, and expansive in its multi-functionality. The Loma Stool, for example, is three objects in one that can be used as either two storage containers, two stools, or when joined, as a side table. Displayed in two material iterations, ancient pottery methods join with woodworking, while the inside is painted by artists local to the vast Kalahari Desert.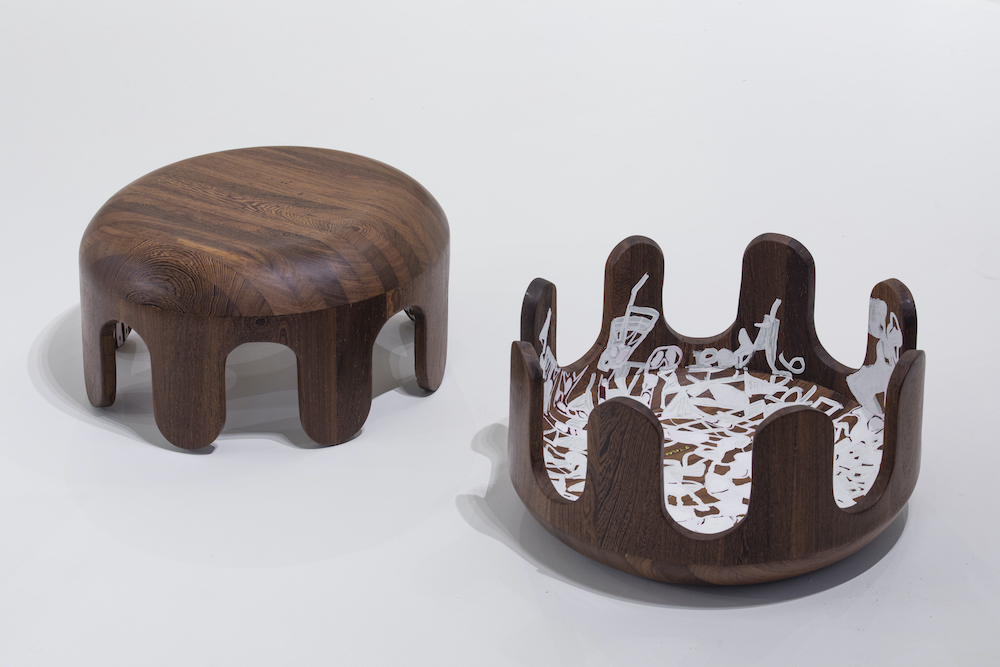 Pieces that more consciously reference the legendary Italian house include the modular efo Stool, which channels FENDI's double F motif and combines clay with panga panga wood, and the charming geometric Maduo Chair, which directly translates Delfina Delettrez Fendi's O'Lock jewellery. The more abstract Gabi-Gabi sculpture meanwhile, the largest piece in the collection that is formed from hand-beaten galvanished metal sheets, beautifully compliments the organic, cloud-like Chichira Cabinet, which is seamlessly basket woven.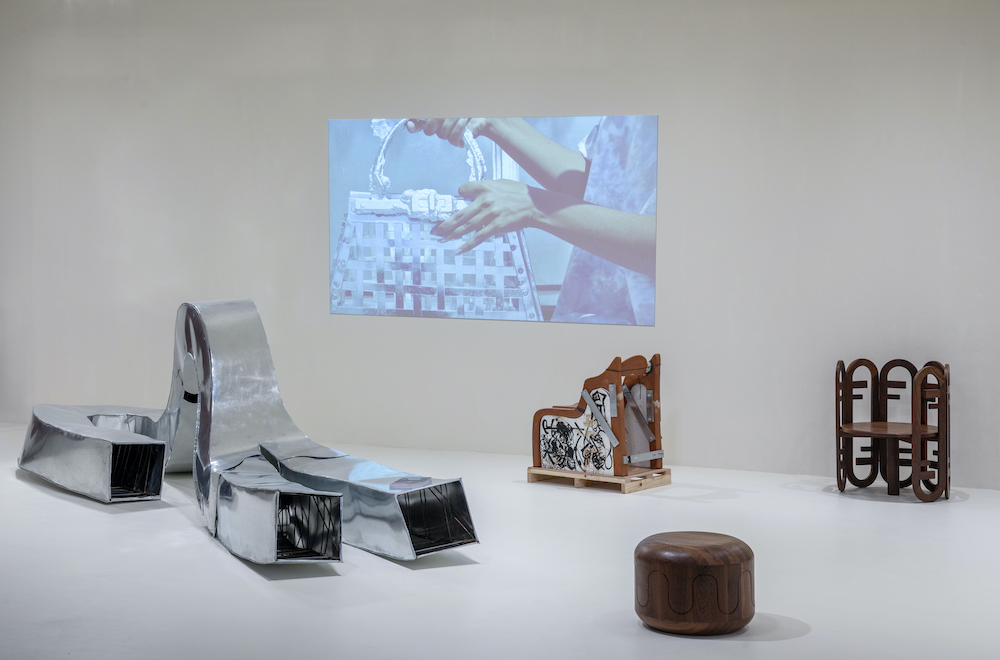 Another standout, of course, is Mabeo's reimagining of FENDI's infamous Peekaboo handbag, interpreted through a desert craft lens – where plant-based materials are rare – and finished using traditional tanning, treating and stitching methods, additional components cast in metal and hand carved in wood.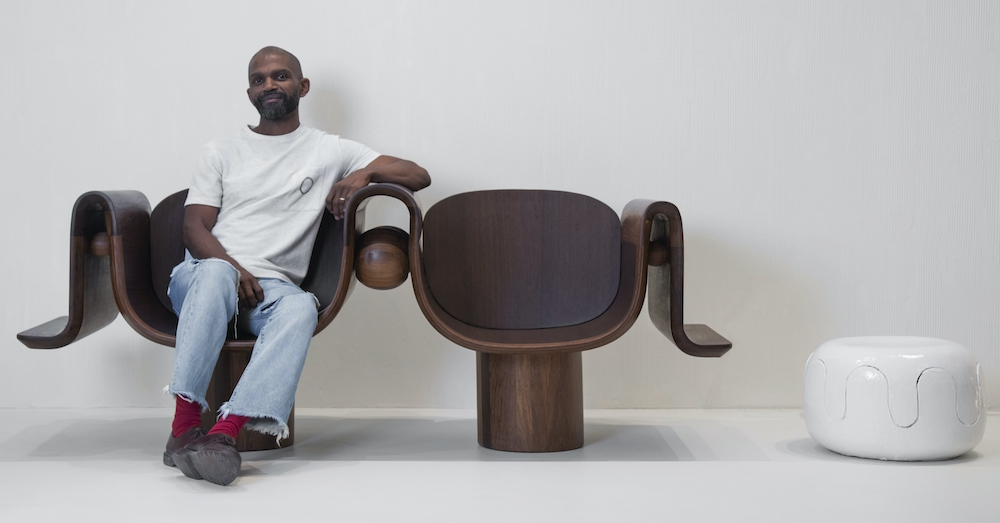 Released in parallel to the collection is a limited-edition publication that visually documents the considerable effort and thought that went into the collaboration, from road trips to works in progress to schematic drawings of each piece. An illuminating accompaniment to a collection that is truly the complete package.