FENDI team up with studio Kueng Caputo to create a colourful collection of design pieces inspired by its iconic headquarters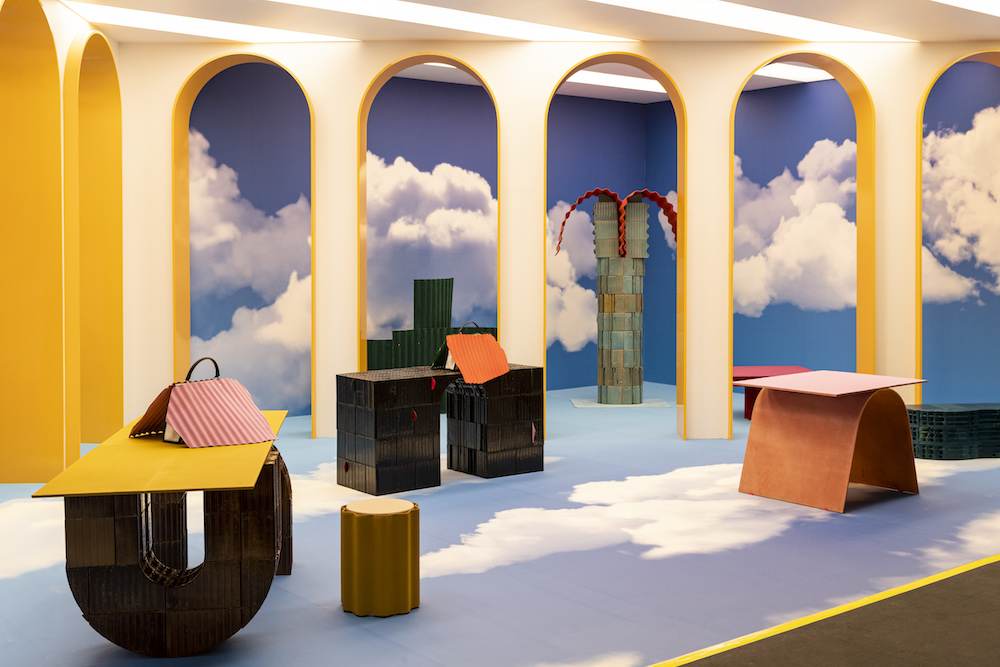 The Colosseo Quadrato – or Square Colosseum – is one of the most iconic 20th century additions to the Roman landscape, its grand arched white colonnades looming large. This signature piece of architecture built by Giovanni Guerrini, Ernesto Bruno Lapadula and Mario Romano has acted as FENDI's Italian headquarters since 2015 and most recently, is the point of inspiration in a collaboration with Zurich based design studio Kueng Caputo (Lovis Caputo and Sarah Kueng).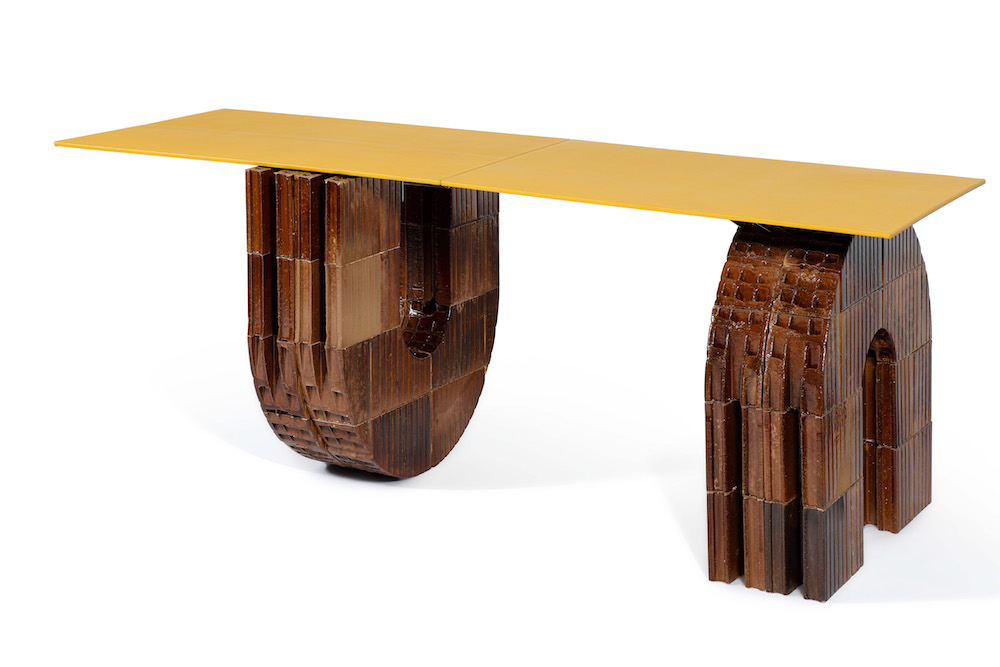 The studio's Roman Molds collection – ten design pieces ranging from stools to tête-à-tête benches, palm trees to room dividers – are surreal combinations of material, craft and colour. Aping a fur technique developed in the 1950's by FENDI, in which grosgrain and velvet ribbons were combined with fur, it has married the brand's instantly recognisable Selleria leather with deeply saturated terracotta brick. The effect is one of suppleness and stiffness, as curved, carved bricks undulate and warp, yellow, pink and orange saddle leather harmonising with the dense, ceramic glazed structures.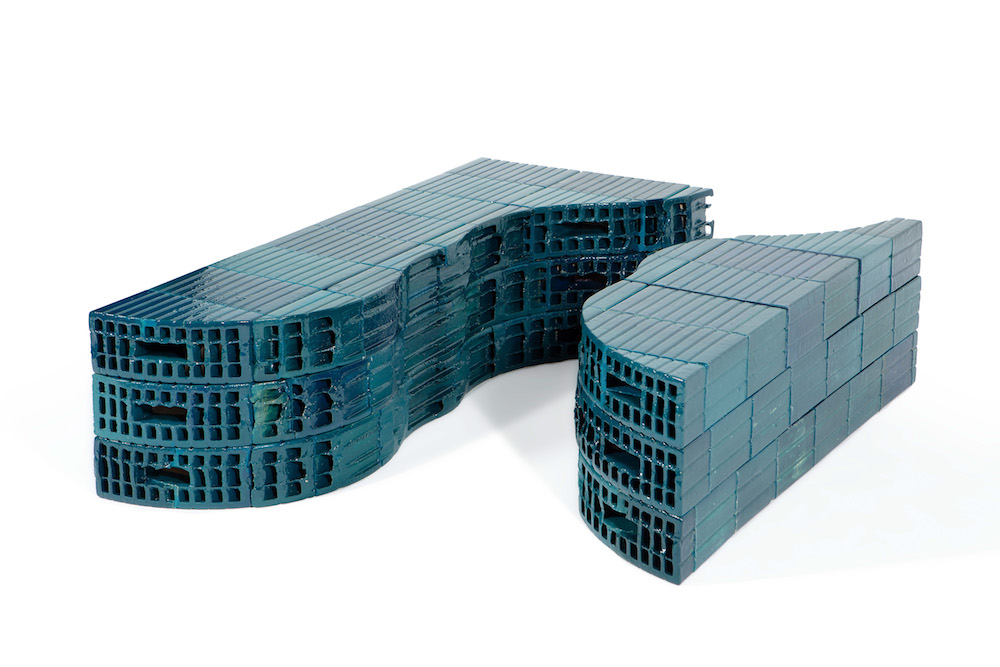 The multiple variations of furniture and seating are intended to work as modular building blocks that, together, have the potential to create different social and working spaces within the Palazzo della Civiltà Italiana. Discussing the project, FENDI notes that the project is a "study of opposites and the achievement of harmony through the application of imaginative design with skill and craft." These polar tensions are playful, as traditional classical forms are reimagined following an extensive dig into FENDI's archives to better understand the house's history of innovation.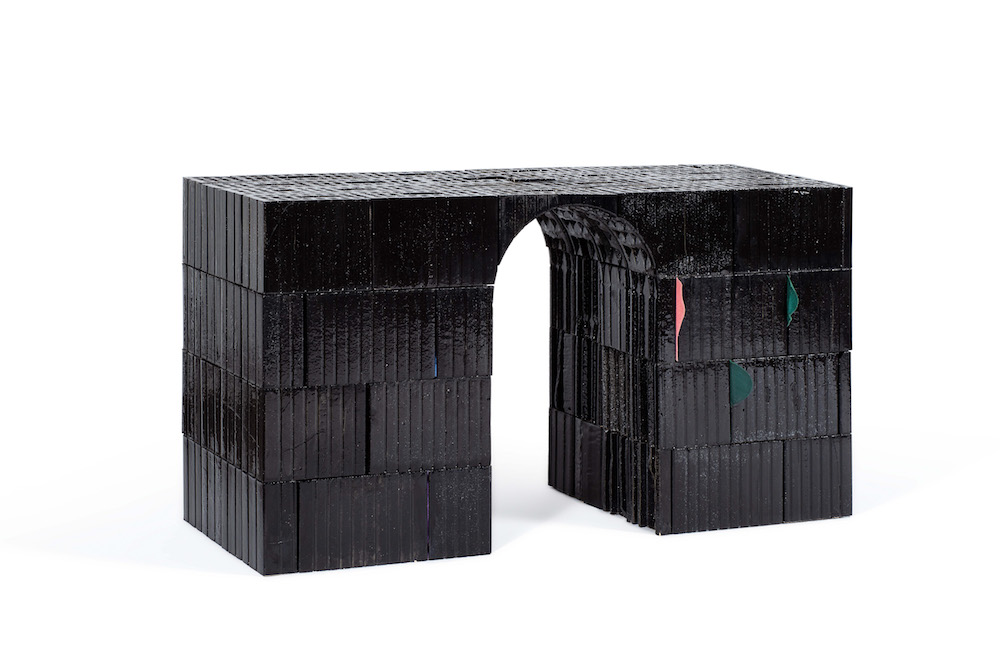 Roman Molds is presented at Design Miami 2019