In a new exhibition at Huxley-Parlour, Dan Wilton in collaboration with ClientEarth addresses the calamitous impact of the coal industry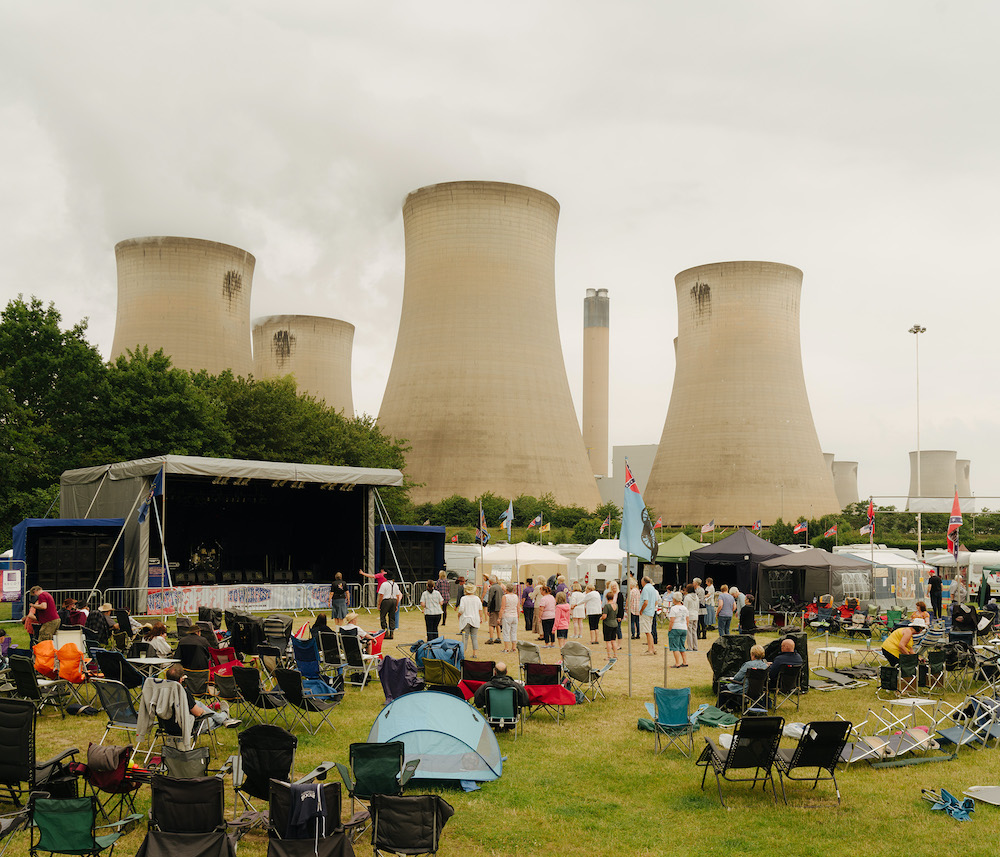 It's no secret that the coal industry is impacting the planet in calamitous ways. Mining, burning and usage all have their profound and consequential disadvantages; it's the most polluting way of producing energy. From toxic chemicals and soot released into the atmosphere, to broken environments, abolished habitats and relocated homes; coal is a cheap and dirty alternative to renewable sources. The human reliance on coal comes at a large cost.
A third of the globe's population currently uses energy fuelled by coal, despite worldwide access to renewable energy. It's the largest contributor to the increase in carbon dioxide, so action needs to happen promptly and cautiously to curb the affects of climate change. This is a topic that's currently being addressed by photographer Dan Wilton in a new exhibition at Huxley-Parlour Gallery, launching this weekend and made in collaboration with ClientEarth. Titled The Very Fire They Sit Beside, the works involved depict Dan's journey across Europe to document the impact of the coal industry on both the landscape and the communities who live amongst its open wounds and scars. The project started in 2019 and Dan ventured across Bulgaria, Czech Republic, Germany, Greece, Poland, Portugal, Serbia, Spain and the UK. "Coal is still the number one contributor to climate change," says Dan, "so it's incredibly important that we move away from it as soon as possible."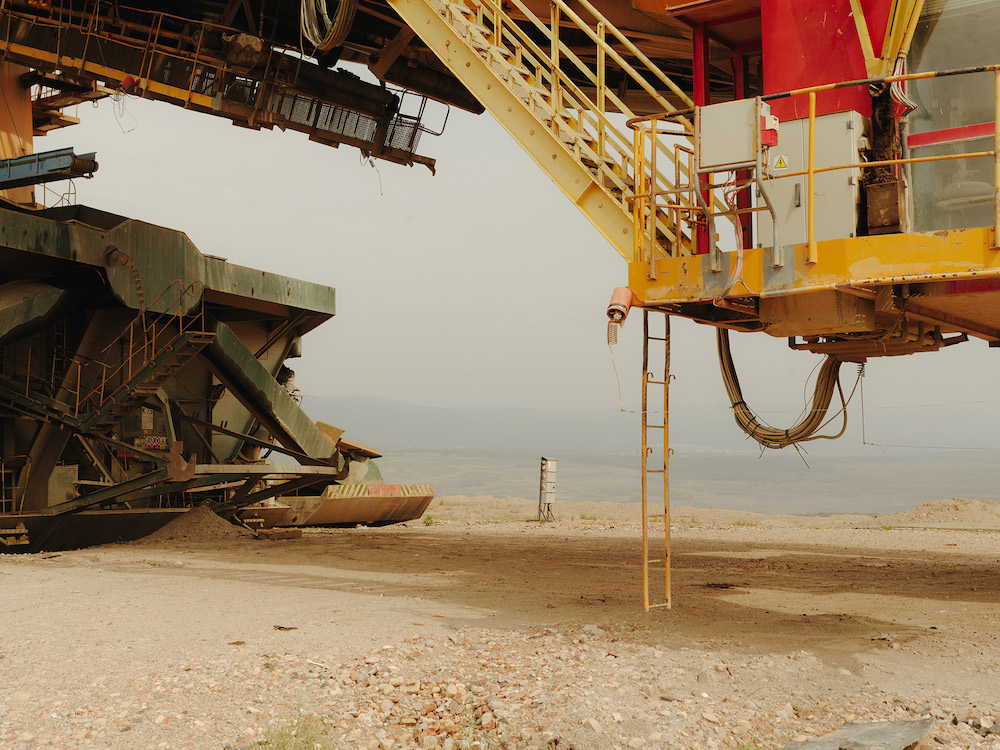 Before now, the Croydon-born and Walthamstow-based photographer had originally trained as an environmental biologist before experiencing his first black and white darkroom at university. Self-taught – he describes this as both a "blessing and a curse" – Dan's craft has allowed him to tie both worlds as he strives to raise awareness of climate change. As such, he'd met environmental law charity ClientEarth in 2018 during a shoot for Monocle. "I'd been looking for the right charity to work with for a while and they basically just fell into my lap," he explains. After which they discussed various environmental issues and a few simple facts were laid on the table, enlightening Dan about Germany's coal usage, for one, which inadvertently caught his attention. "I've always thought of Germany as a green leader in Europe. I've visited Cologne many times to visit friends and had absolutely no idea that just a half hour drive away are some of the biggest lignite mines in the world, encircled by a ring of power plans that combine to be one of the biggest carbon emitters in Europe." In fact, still to this day, Germany relies on coal for a third of its energy requirements.
Triggered to do something, Dan set out on his quest to capture the crumbling landscapes. He'd visit villages on the brink of collapse, observing buildings and homes as they gradually fall in on themselves as a result of over mining. "They've had their natural water supply cut off because of heavy metals leaching into the supply from nearby coal ash deposits," he explains. In Germany, for example, the large lignite mines – harbouring brown coal which produces a low heat content – stretch for miles in a sea of mines, "as far as the eye can see". They're forcing people from their homes. "I was there to witness demonstrations against the demolition of the village in Manheim, which included the deconsecration of its church."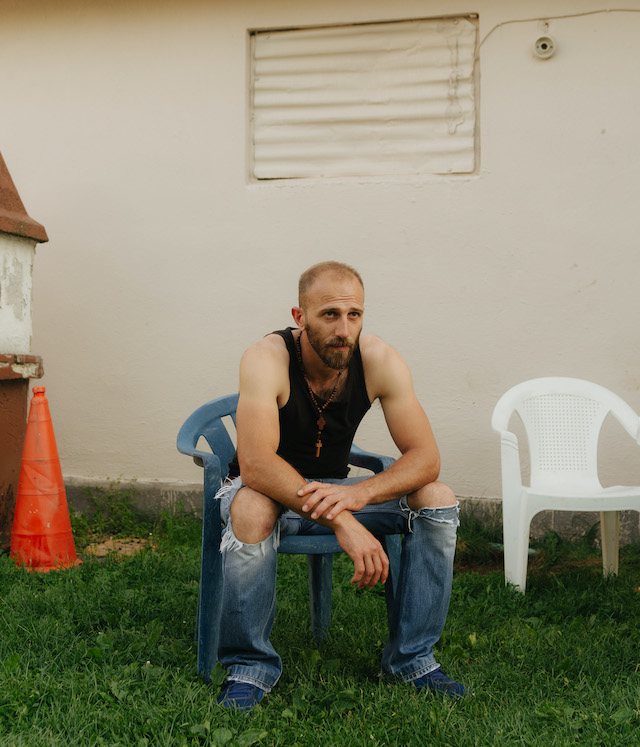 In the city of Katowice, Poland, the smell of burning coal lingers in the air – "it hits you as soon as you get off the plane," explains Dan. Awash in high levels of pollution, the children living near the coal plant were exposed to four times the amount of cancer-causing black carbon in relation to France. "But at the same time, the coal companies are often the key employer in the region – so people are reliant on them for their income, and have been for decades. So it's quite complicated to transition from coal in a fair way that doesn't simply punish people who have made sacrifices to power our homes and countries for decades – to guarantee them a stable future."
Throughout Dan's imagery, the more visible repercussions are paired with the subtle; decaying landscapes are sat next to pleasing yet emotive portraits of the people he'd met along his journey. Some of which were those who worked with ClientEarth to fight their cases, including Marina and her son Zhelyazko in Bulgaria who were being evicted from their home due to building plans for a local mine. "Marina, who's in her 90s, had already been evicted once in her lifetime because of the coal mine, whilst Zhelyazko is reliant on the mine for his employment." Meanwhile, other meetings were more impromptu, like the children in Bobov Dol, or Yiorgos, who Dan met while waking through Akrini village in Greece. "Photographing the Ende Gelände protests around the Garzweiler mine was one of the most emotional moments of the whole process for me. To witness thousands of young people protesting breaking through police lines, storming the fine, blocking train lines to shut the plants and force mining to stop, all in the face of a very heavy handed police response was very moving."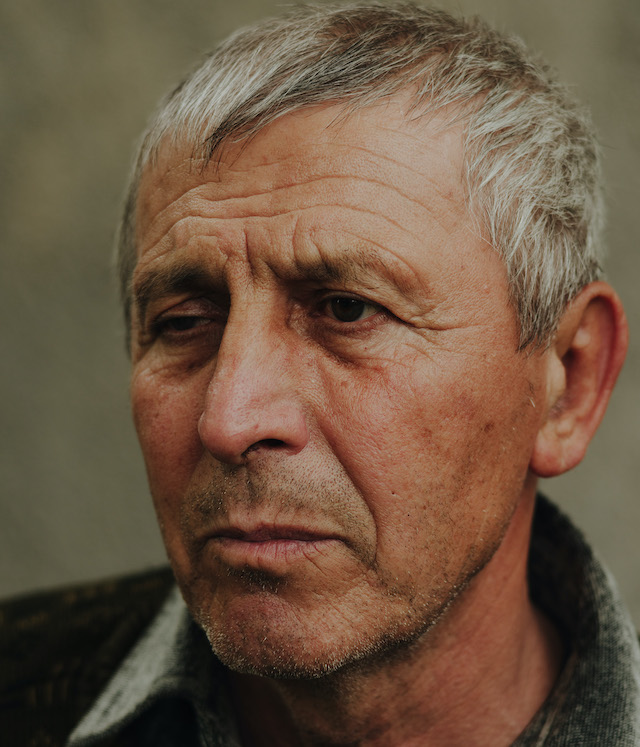 Art has the magnitude to educate and inform – proving a powerful device in relation to the climate. Through this body of work, Dan invites his viewers to learn the impact of the coal industry and, ultimately, to steer action – even if we might have a rocky road ahead of us. "I hope this project helps highlight the work that still needs to be done in Europe to move beyond coal and also to highlight that it's not just a simple black and white issue. We can't just close all the coal infrastructure and replace it with renewables in the same area to replace the jobs that will be lost in one fell swoop. It's not that simple."
The Very Fire They Sit Beside by Dan Wilton in collaboration with ClientEarth is on view at Huxley-Parlour Gallery from 10 – 12 March 2022