Leafy Yeh on how photography can be used to understand identity, culture and place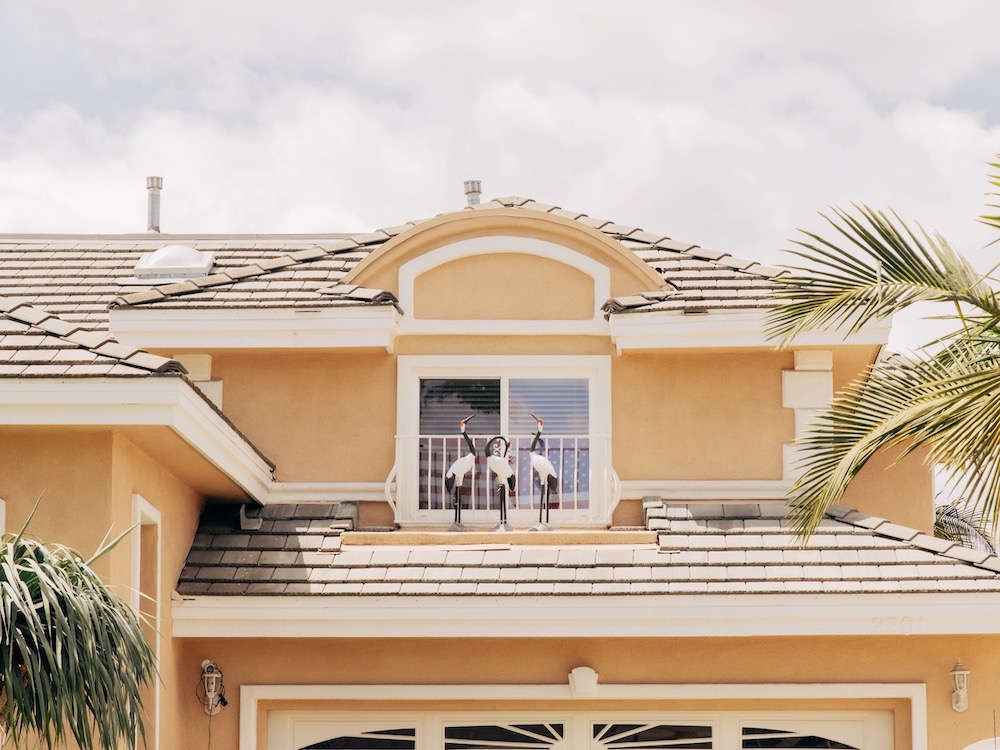 Photography has many purposes. For Leafy Yeh, they make use of the camera as a means of exploring their identity. Born in China and currently based in LA, Leafy studied Media at The State University of New York and pursued roles as a designer and freelance photographer while working on their own art practice (not to mention the fact that they've recently joined Activision as a game capture artist). At the very beginning, Leafy centred their image-making on the more conceptual. Further down the line, however, and as they started to "grow", Leafy began to steer more towards documentary, transfixed by its ability to "slow down and observe life more closely". 
Applying this to practice, Leafy's ongoing series Stay In Between encompasses their ethos as a photographer – and ultimately the reasons why they take pictures. It's a long-term project that explores their traditional Chinese and Chinese American identity, having spent a decade in the US and constantly feeling adrift between these two cultures. Toeing the line between familiarity and disconnect, Leafy responds to feelings of unsettlement by taking pictures, using their lens to produce almost surrealist photography that channels their interests in heritage, place and the environment. Below, I chat to the photographer to find out more about the series.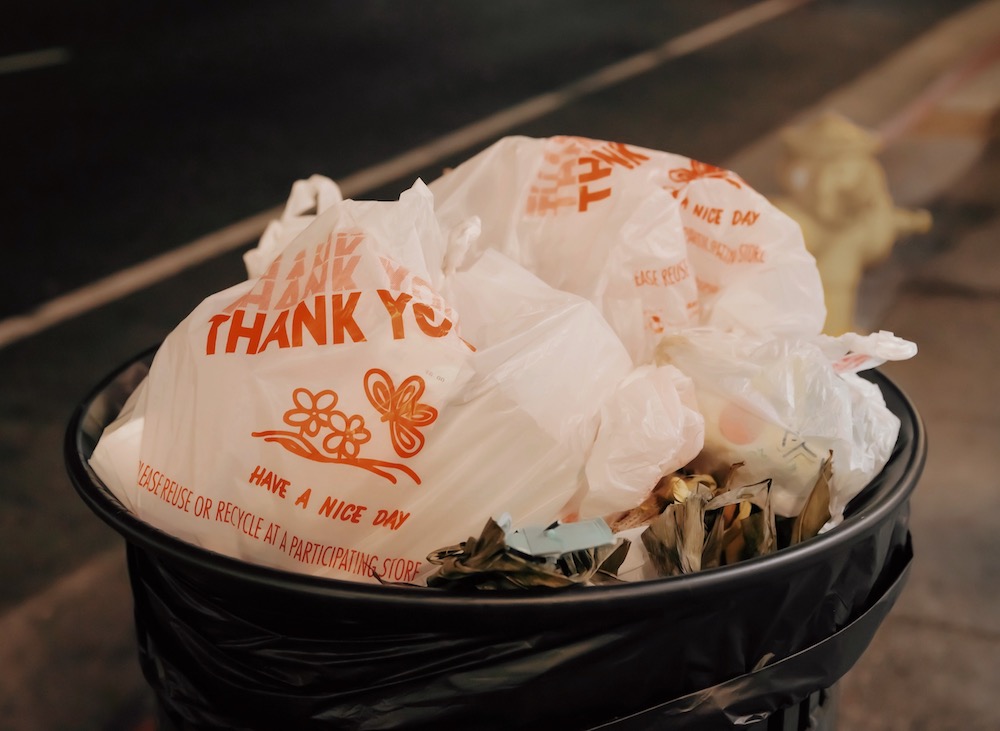 What inspired you to start working on this project, what stories are you hoping to share?
This project comes from my experience as an immigrant. I live and work in the United States but China will always be my home. When I first came to America for college, I allowed myself to be very westernised so I could blend in. I started to loose a big part of myself and this has brought me a lot of pain. As I grow, I am embracing a unique space – where I am in between traditional Chinese culture and Chinese-American culture. My photos reflect the complexity of this journey through abstract forms in natural and urban settings. 
Having not been back to China for three years due to Covid-19, I've spent a lot of time at San Gabriel Valley and Chinatown to feel the familiarity again. Documenting these places evokes a lot of memories of my childhood, from ordinary objects to the architecture and language; they are reminiscent of China in the 80s. Based on my memories, I photograph this liminal space to imply concepts of continuity, isolation, transition and the overlapping of two cultures. This project is a way for me to navigate through them in search of a reconciliation of my inner juxtaposition: a home and a trip into normality.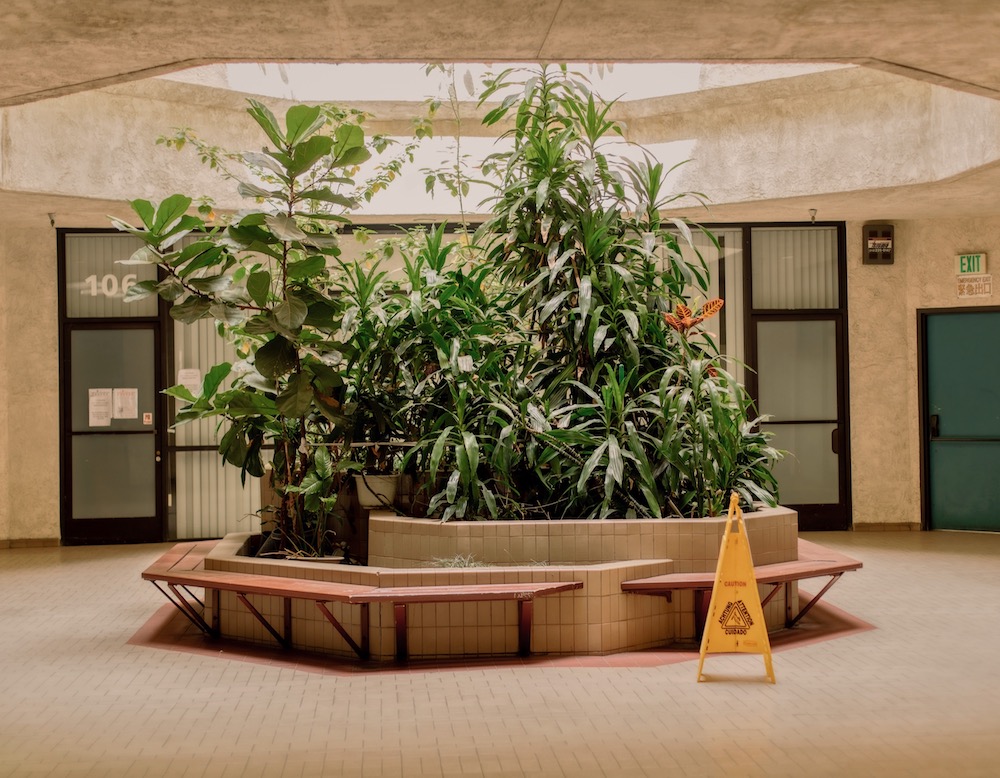 Can you share a few key moments from the series and explain their significance?
My favourite combinations are the bright red tree in the forest and the centre planter inside an office building in Chinatown, occupied by Chinese businesses. They're the opposite of each other. One is so alive and outside, while one is trying to breath through the open air from inside. I love the connection and contrast between the two. 
Another two photos I really like are the long exposure of an airplane flying through electrical lines and the fan on fire. They share a sense of surreal-ness in reality. I photographed the fan when it was just lit so the original form is still showing. As the fan is burning away, the fire is opening up a gap. It's reminiscent of the light beam slicing through the electrical lines and the sky over time. Both of the photos have a feeling of division – the power to break through space.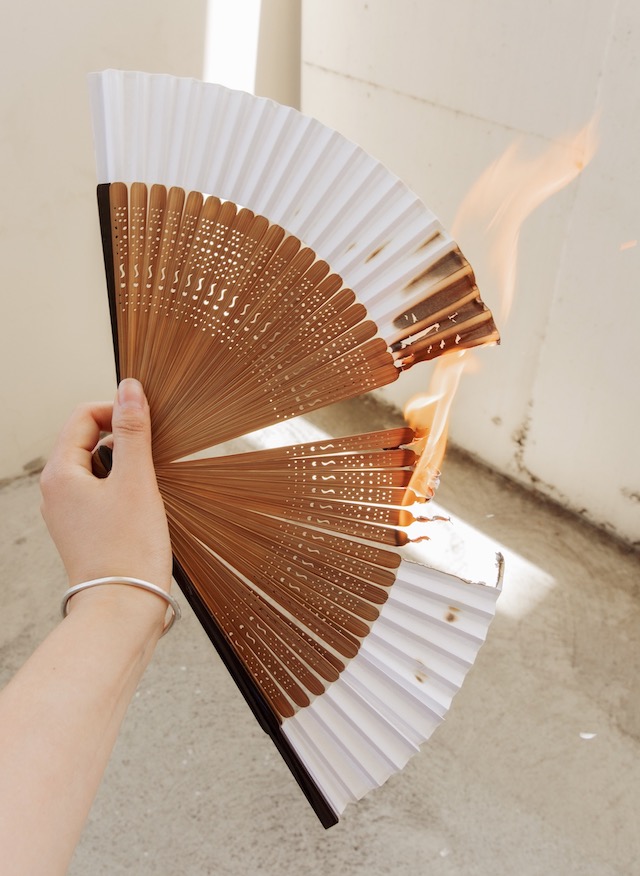 How important is the environment and sustainability to your practice, is it something that you consider while making imagery? 
I try to keep a minimal impact on the environment when I am going into the nature. If I create something, I make sure it's not harmful and very easy to remove. As I photograph more landscapes, the smaller I feel and the clearer I see the space inside. Environment and sustainability are more metaphorical elements in my practice – about finding balance in internal and external worlds. 
I think a good balance is finding a flow that overlaps the two worlds; I keep these themes in mind when I work on projects. But this could be a roadblock if I am overthinking. For a while, I didn't know how to move forward, and I learned to let go and photograph with instinct. The action of photographing brings me inspiration later on when I see the connection to other photos in the series. I think if you are overthinking about the meanings, the photos lack flow. Overtime, as I go deeper into the project, some meanings change or I encounter other perspectives to talk about it differently. This is what I am still learning from this project.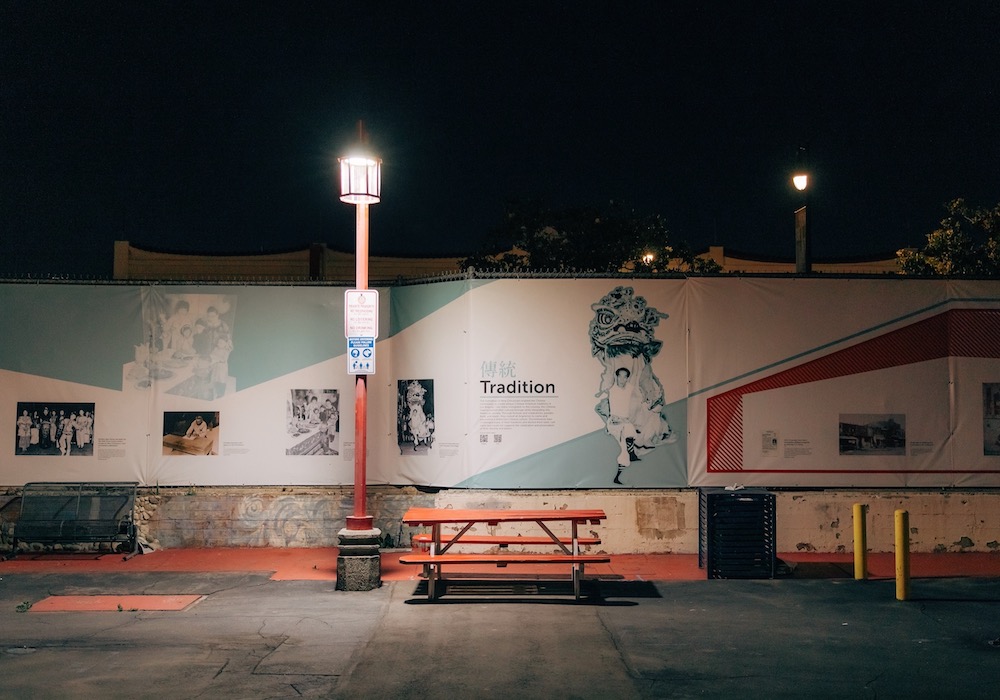 What message do you hope to evoke from the work?
Most of my projects focus on looking inwards and finding a sense of home from within. The narrative of this project is a process of accepting and finding beauty where I am. I hope this project can speak to others that are like me – feeling in between things. When you can find a place inside, you can reflect that onto the outer world. There will be people telling you that you can only be one thing, but that's very limiting. I hope you can find that space for you. 
What's in the pipeline for you?
I am working on a story about a Shanghai hair salon located in a strip mall in San Gabriel. Strip malls are quite unique to American urban planning in my opinion, so it's interesting to see how the Chinese community adapts the look of the architecture and turn that into a mixed style. I want to use this hair salon as a centre to document the people and surroundings as they look like they are stuck in time from when they immigrated.