Miko Takama argues why fast-fashion may come to an end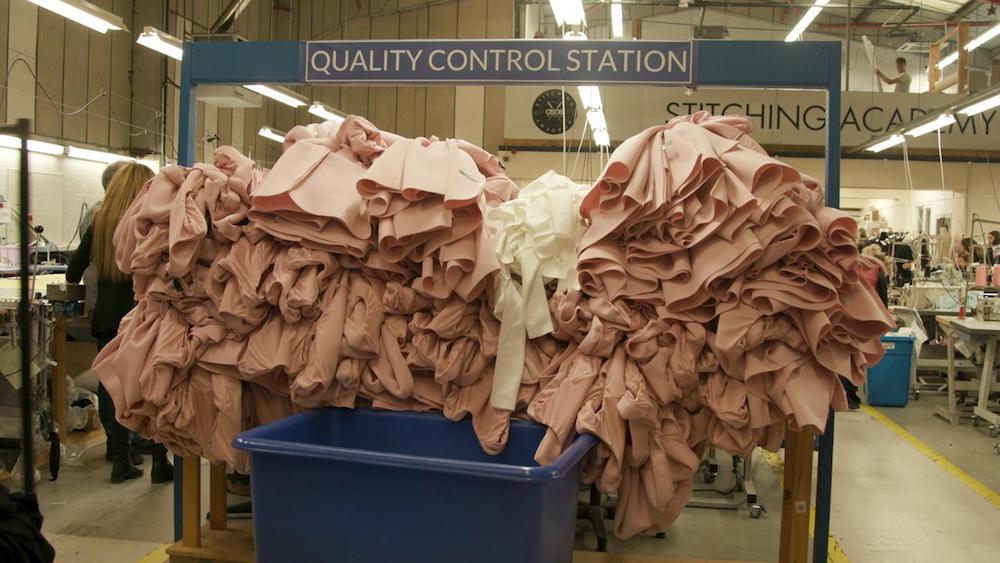 The fashion industry is one of the largest culprits of global capitalism and exploitation. Although the public is increasingly aware of sustainability issues, there's been a attitude-behaviour gap between consumers "wanting to do good" and "purchasing sustainable products". We've been through a lot this year, and it's clear people are willing to fight for human rights and environmental protection. Can we finally close the gap? Is this the year of evolution toward Stakeholder Capitalism?
The last month has been eye-opening for both fashion brands and consumers. We've seen both fast fashion brands and sustainable brands criticised for their corporate culture and business operations, leading to many executives leaving their companies. Reformation founder Yael Aflalo stepped down from her chief executive role after a former employee accused the executive of racism and exclusionary behaviour. Christene Barberich, founder and global editor-in-chief of Refinery29 and Matt Duckor, vice president of video at Condé Nast, and many other executives have made similar decisions following accusations of racism and discrimination from current and former employees.
Soon after, fast-fashion brand Boohoo faced investigation into accusations of modern slavery after it emerged garment workers at factories in Leicester were being paid just £3.50 an hour. Earlier in the lockdown, workers' rights group Labour Behind the Label reported that staff at the Leicester factories were "being forced to come into work while sick with COVID-19." Boohoo's market value has dropped by more than third since The Sunday Time exposé was released. The brand was also dropped from other online retail platforms including Next, ASOS, and Zalando all cutting ties with Boohoo and its subsidiary brands, Nasty Gal and PrettyLittleThings.
All these allegations might have left some consumers feeling betrayed, especially scandals surrounding brands like Reformation or Everlane (the brand failed to foster an inclusive workplace and upholding institutional racism), as they pride themselves as sustainable or ethical brands. When Reformation got called out, the brand's Instagram account was filled with comments from outraged customers, claiming they will never shop from them again. People have been calling for Boohoo boycott on Twitter and Instagram. What we want, it seems, is "stakeholder capitalism", where companies factor customers, suppliers, employees and local communities into their business models, rather than focusing solely on maximising profits for shareholders (Business of Fashion, 2020).
What will consumers do now?
A central question remains, will consumers stop buying from all these fast fashion and unethical brands? Both Reformation and Everlane's Instagram accounts are now actively posting pictures of their products. On their newer posts, there are a few comments questioning their initiatives to fix their corporate culture and work environment, but there are also comments saying how "dreamy" the dress is and asking when it's going to be restocked. Boohoo's share price is bouncing back and customers are commenting on their posts on Instagram to "win 30 new outfits" from the brand.
According to WWD, shoppers have short memories, and often return to fast-fashion sites because they can't resist the social media buzz – and a good bargain. The space between wanting to make a difference and actually buying is called the say-do gap and it's been the biggest challenge facing sustainable fashion (Fashion United, 2020). Will the pandemic and those scandals be the push to close the gap and finally make consumers break up with unsustainable brands?
Why bother trying to be sustainable if consumers keep buying?
Recently, there has been an increase in the numbers of articles and studies stating that consumers are more engaged with climate and labour issues, especially after the COVID-19 crisis and wave of global protests against racial injustice and in support of Black Lives Matter. A survey conducted by Mckinsey & Company in April 2020 across more than 2,000 UK and German consumers showed that 67 percent consider the use of sustainable materials to be an important purchasing factor, and 63 percent consider a brand's promotion of sustainability in the same way. Additionally, surveyed consumers expect brands to take care of their employees, as well as workers abroad, during the COVID-19 crisis. People are trying to invest their money into the companies that support their cause. There's also been an increase in amount of posts promoting sustainable or black-owned brands on social media.
It looks like some consumers are ready to make a change this time. Except Gen Zs. Over half of 105 Gen Z surveyed by Vogue Business reported buying most of their clothes from fast fashion e-tailers, and out of those who shop with these brands, half said they would continue to buy from Bohoo-owned brands, even after hearing about the Leicester coverage. Although Gen Z are often cited as the most sustainably minded generation, for most young consumers it's not easy to give up fast fashion. It is difficult for them to break the consumption cycle because they feel pressure to wear the latest trends, they are geared towards both fast delivery and celebrities. Analysts agree that Boohoo and its peers' winning formula is attributable to its heavy reliance on influencers, competitive pricing and the fast flow of new styles (Vogue Business, 2020).
Influencers play a huge role in creating the demand for fast fashion. Some influencers have stated they won't be working with specific fast fashion brands until they get better, but there's still thousands out there. Sustainable brands are often small private companies and have smaller financial resources to pay influencers, but with more influencers willing to help make ethical fashion brands be known, it can only have a positive domino effect.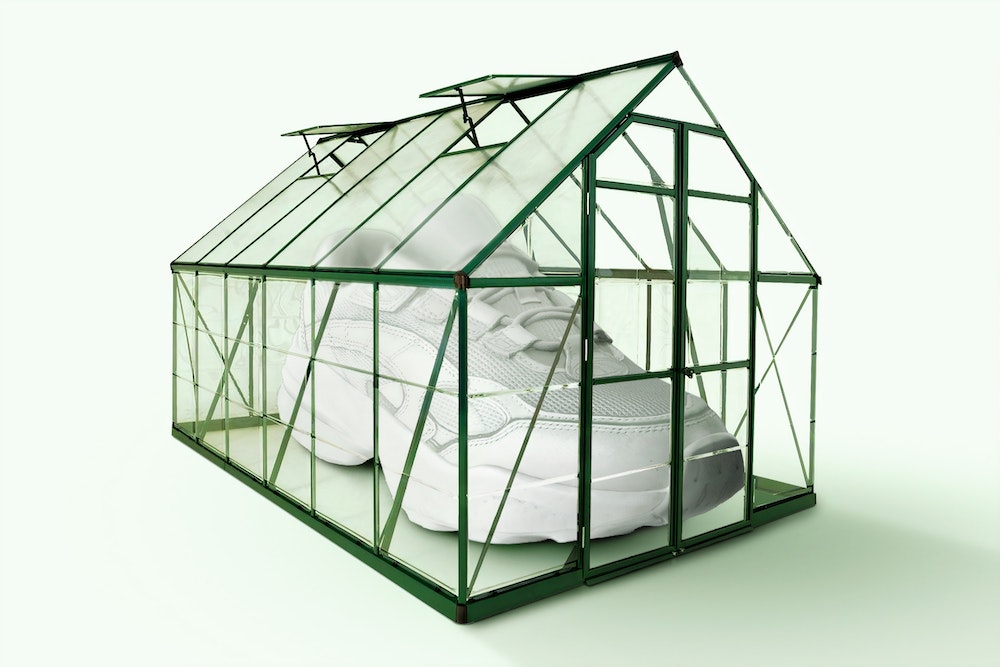 Sustainable fashion can get cheaper
Sustainable clothing is often more expensive, crafted with high quality fabric made to last, it is more expensive to produce and therefore to buy. A number of Millennials (consumers aged between 24 – 39) have a disposable income to actually make better choices. For the majority of Gen Z, the oldest among them being 23 years old this year, sustainable clothing is just too expensive. But in order for brands to be able to produce sustainable items at a lower cost, there has to be demand to scale things up. The more people invest in sustainable fashion, the more affordable it will be.
It's not just up to consumers and influencers to change this harmful industry. Industry leaders, retailers, press and educational institutions need to put greater focus on sustainability. Today's talent will be at the forefront of the battle to create a greener, cleaner fashion industry. If schools don't teach them about the social and environmental impact of fashion industry and garments they create, the industry will never be able to transform. The majority of Gen Z are students, and schools need to start educating them on supply-chain issues, sustainability and behavioural issues with consumerism now. University of Arts London (UAL), which includes Central Saint Martins and London College of Fashion, announced last year that it will make sustainability a required part of the student learning experience.
The industry in a post-pandemic world
Some brands might not survive the change in how consumers spend money if they fail to realise that there's a new standard for how companies approach social and structural issues. For now, what we know for sure is that we, as consumers, need to educate ourselves, and invest our money into brands that actually operate in a sustainable and ethical manner. Only if we do so can we close the gap and evolve towards a responsible stakeholder capitalism. Companies need to be transparent and honest about their mistakes and shortcomings before entering larger discussions surrounding social and political issues. Showing data and concrete numbers that demonstrates a company or their product are making the world a better place, is key to convincing increasingly skeptical consumers. More importantly, everyone in the industry needs to work together to create the world where sustainable fashion is not just for the rich, white and slim. Sustainable fashion must be for all.