The designer and label founder uses upcycling as a sustainable alternative to the current fashion system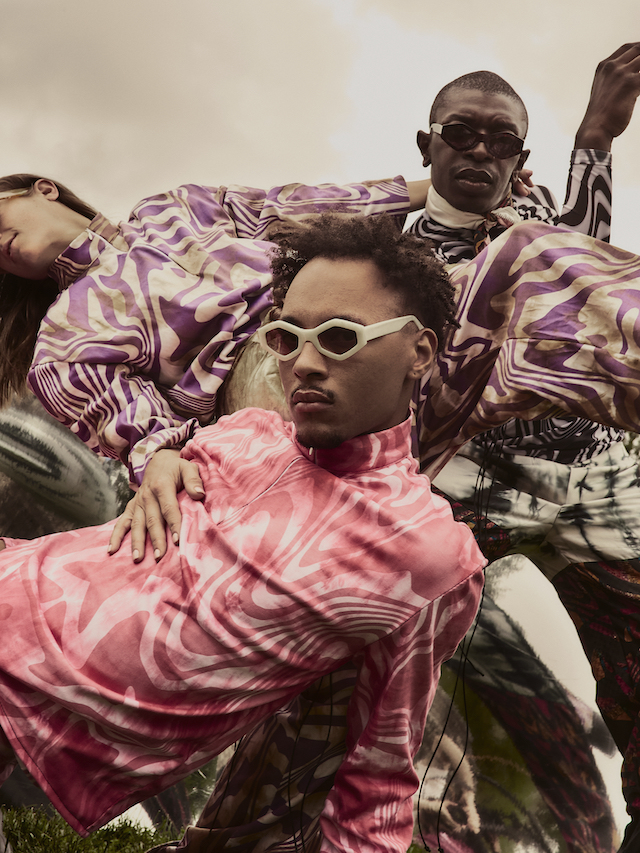 What will the future hold for sustainable fashion? With Glasgow's COP26 prompting goals and recommendations for a more environmentally conscious world, now has never been more crucial to reassess our relationship with the planet – and our clothing. When it comes to the fashion industry, there's much to be learnt and adopted in order to reduce the impact it has on the environment. This includes net-zero emissions by 2050 latest, to waste elimination and erasing the global supply chains – not to mention increasing education of how to better address the climate emergency through manufacturing and more conscious and sustainable business models.
The anticipation for change is heartfelt across the globe, but now, perhaps it's time to shine light on the industry folk who are already doing their bit. Like Rafael Kouto, a fashion designer who launched his own avant-garde fashion label with the environment in mind. Conceived with upcycling at its core, the label of the same name aims to tackle textile waste, dead stock and other materials in the creative and production lifecycle. "The goal since the beginning has been about cultivating an uncompromised approach to sustainability as it exclusively uses the technique of pre and post-consumer upcycling to create new clothes and accessories," he tells me.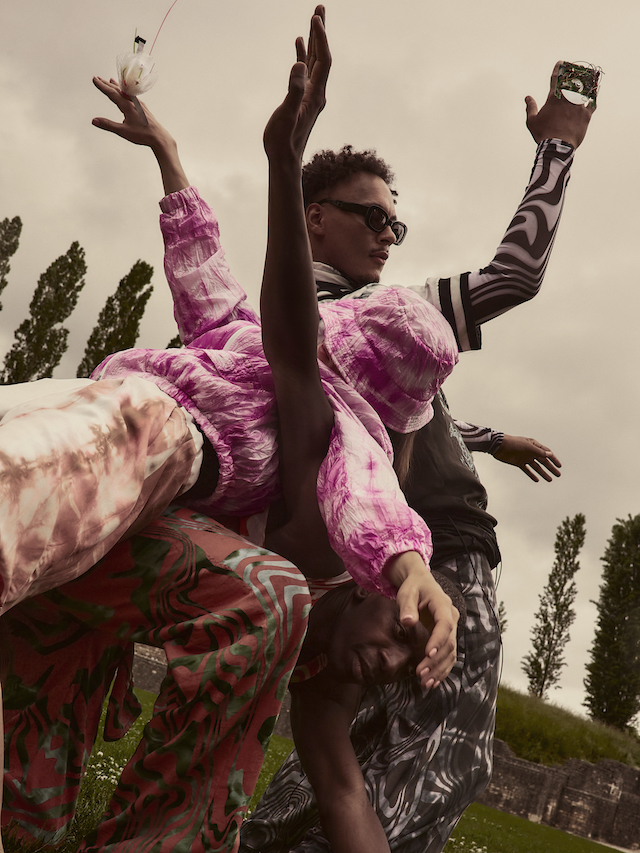 Rafael grew up on the Italian side of Switzerland in Ticino to a Togolese father and Swiss mother. He studied fashion design at FHNW-HGK in Basel, followed by an MA in fashion matters from the Sandberg Institut in Amsterdam. From working at Alexander McQueen to Maison Martin Margiela, Carven and Ethical Fashion Initiative, he garnered the necessary experience to excel in his profession. Equally, these past roles enlightened an alternative fashion system and proved that a more sustainable and viable option was possible; this is the moment he decided to focus his practice on upcycling and sustainable strategies, "with a particular focus on open source and craftsmanship," he says. 
In 2017, Rafael therefore decided to launch is own fashion brand, which has now gone on to win numerous awards such as the Swiss Design Awards in the Fashion & Textile category for both 2018 and 2019 (he was also the finalist in 2020), plus the Gerbert Ambiente Design Preis 2020 and 2021. To date, he's also been published in the pages of magazines such as Vogue, Harper's Bazaar and Dazed. He also applies his knowledge and know-how to a series of upcycling workshops in collaboration with various institutions, alongside teaching as an associate professor in Fashion Design at the IUAV in Venice.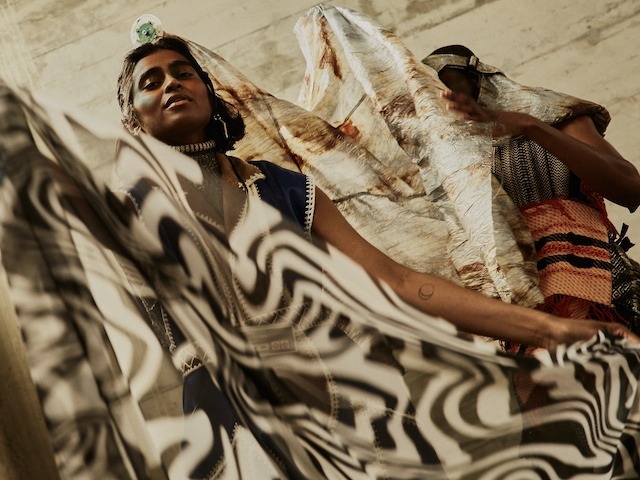 Throughout all of Rafael Kouto's output, garments are construed with utmost credibility to materiality, source and process. Amassing in timeless collections abound with pattern and colour, everything is created in Switzerland through the upcycling of existing dead stock garments or fabrics, "with different traditional couture techniques as crochet, screen printing and knitting," he says. The result of which is a consciously designed label replete with bespoke clothings for the wearer, bound in a post-modern blend of tie-dye, 70s swirls and traditional African prints. "The collections have a hybrid aesthetic between African and the West, therefore I envision the Afro descendants community embodying those values and all the loves of the aesthetic of course."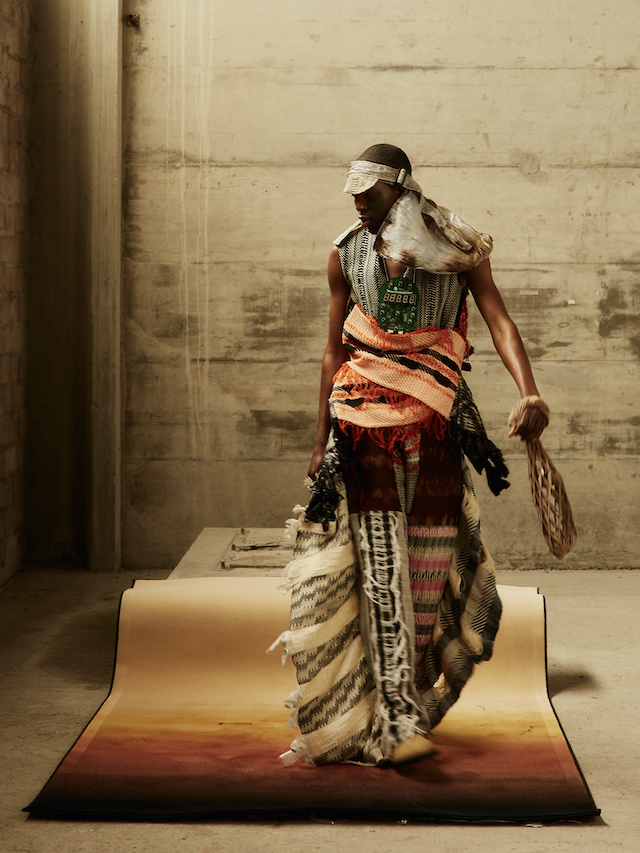 Rafael's approach to fashion design and manufacturing is commendable. The industry – and our planet – is so awash with garments that they're bursting at the seams of landfills and our wardrobes. There's simply too much in the world and, along with more sustainable business practices, our consumer habits need to adapt. "With the brand, we are contributing on a small scale, but I think that the most important part is about proving that a sustainable alternative to the current system is possible and to engage the users through upcycling workshops and other activities into the creative and production process," explains Rafael.
So what does Rafael aspire for the future? "My hope is that fashion will head into a more sustainable, local, social, ethical and community direction," he says. "I think that idea of expanding as the biggest fashion houses and bands will be replaced by small scale and niche businesses. In this case, I think the mind set of the industry still needs to change and not be based on a constant need to consume compulsively. But, it's something that has to change also from the brands' perspective."