The Treehouse Hotel London reopens its doors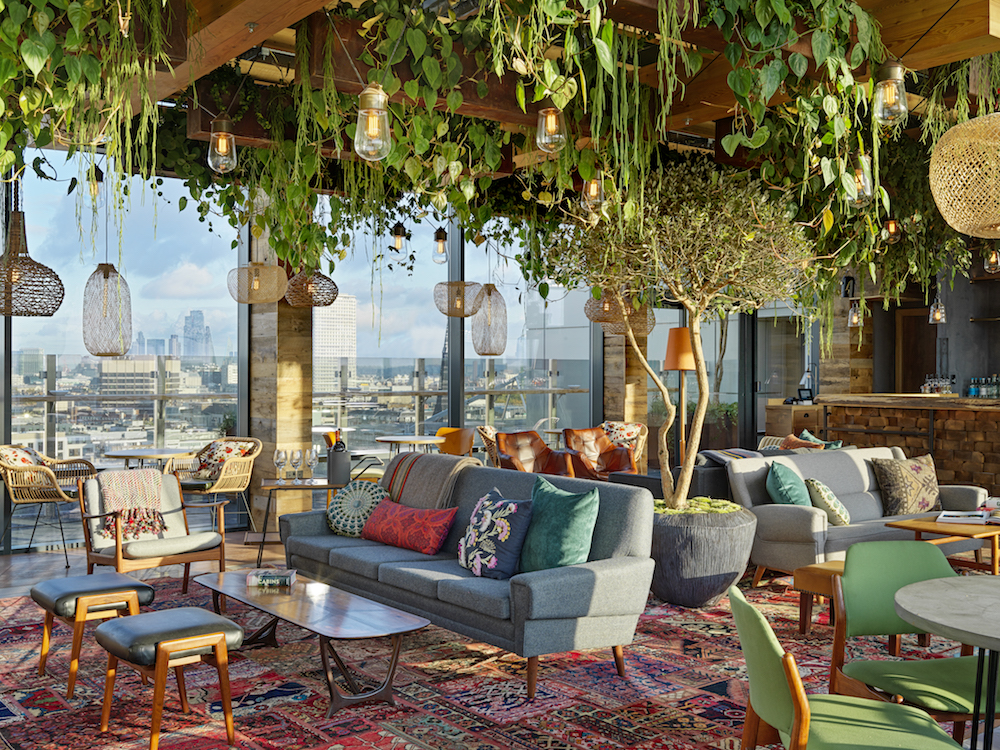 "…I'd like to go by climbing a birch tree,
And climb black branches up a snow-white trunk
Toward heaven, till the tree could bear no more,
But dipped its top and set me down again.
That would be good both going and coming back.
One could do worse than be a swinger of birches."
– Birches, Robert Frost
I didn't have a treehouse, but I did have a tree. Much of my childhood was spent happily perched in an oak tree in the garden of The Greyhound, waiting for my dad to finish his drink. Limbs on limbs, climbing and falling. Channeling the nostalgia and play of our early years is what Treehouse London – US-based, sustainability-focused 1 Hotels' first foray into London – is all about. Sat opposite the BBC Broadcasting House and a stroll away from Regent and Bond Street, the converted 60s office block's nature-inspired interiors, together with its 16th-floor bar The Nest, offer an imperial view over Marylebone. Having been open for less than half a year before the pandemic hit, the hotel is now back up and running (with staff wearing Liberty-print masks, hand made by Sheila Wright Akinsete, wife of area managing director Ayo Akinsete). 
Following its reopening, Port caught up with Akinsete to discuss eco-design, the act of play and adapting to a post-COVID-19 world.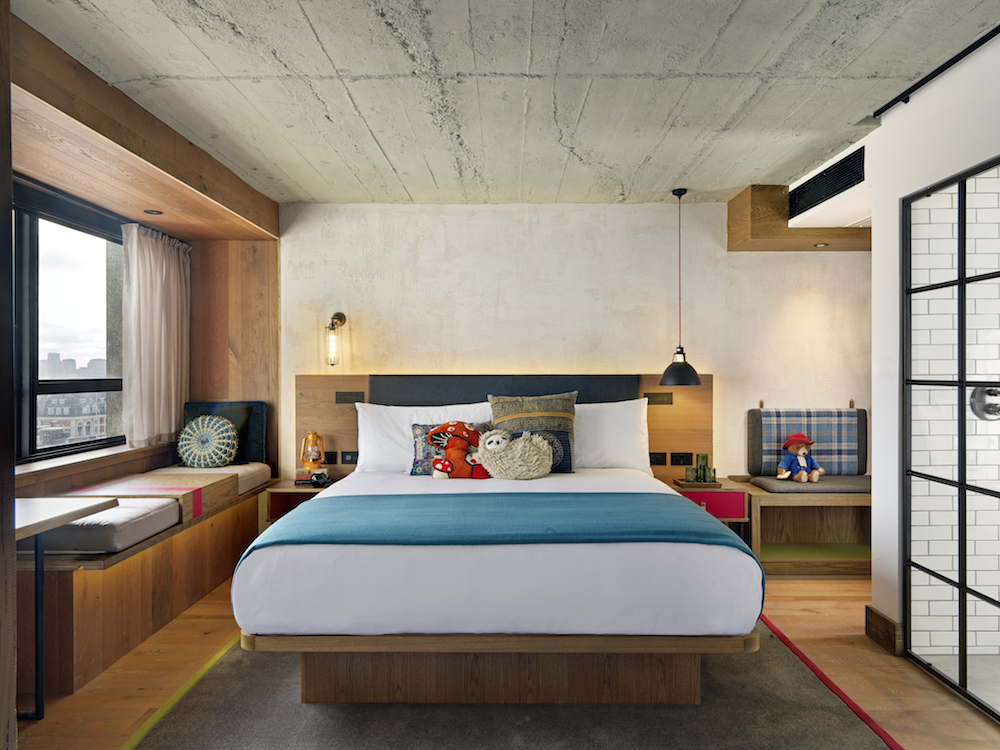 What is the concept behind Treehouse?  
Described as "the little brother of 1 Hotels" – the luxury lifestyle brand founded in 2015 with the goal of preserving the natural beauty of the world through sustainable design – at Treehouse London every detail is imagined through the carefree, optimistic lens of childhood and balanced with a distinctly modern sensibility. With attentive service, locally inspired fun amenities and thoughtful programming, Treehouse Hotel London is about playfulness and freedom.
How do you encourage visitors to play? 
As soon as you step off Regent Street into Treehouse you are transported away from the everyday. There are fun design features and touches throughout. On our rooftop bar, The Nest, DJs spin the decks from their very own treehouse 'fort'. There is an outdoor wraparound terrace decked with loungers and even a telescope placed to look out across the London skyline. When guests check-in they can rummage through shelves of Mason jars filled with childhood goodies like marbles, dominos and spinning tops – a lucky charm for your stay if you will, and not just for the children to enjoy! The rooms are filled with nostalgic knickknacks – remember Magic 8 Balls, piggy banks and kaleidoscopes? You will find these aplenty in your room, under the watchful eye of Paddington Bear. We encourage guests not to take themselves too seriously when climbing into our Treehouse.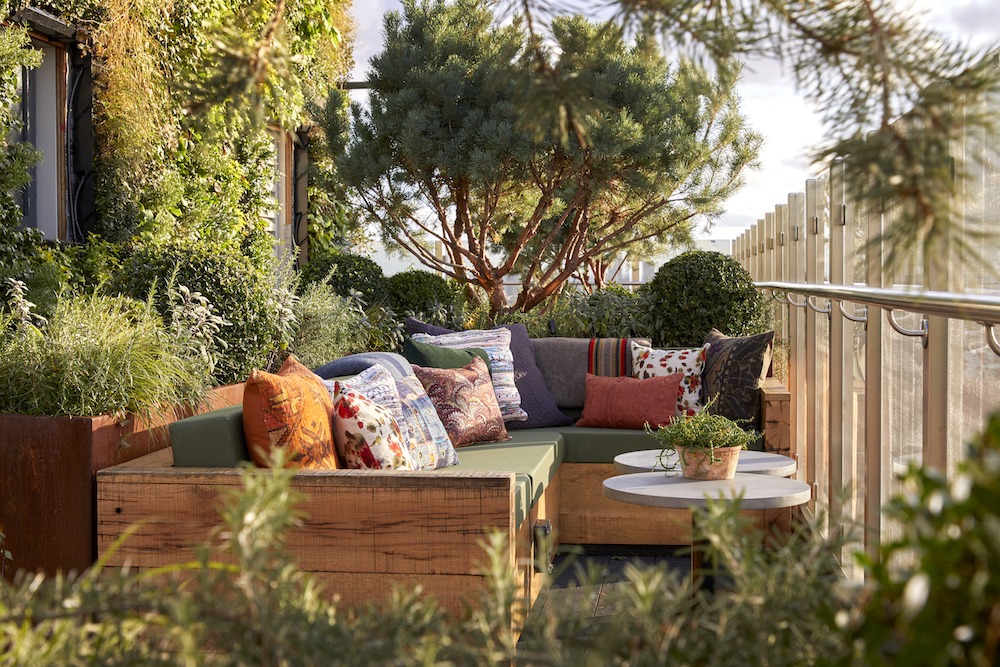 How does nature inspire the interiors? 
Together, the SH Group's in-house design team studied classic treehouse structures and aimed to capture the essence of being in a treehouse without physically recreating one. They wanted to tap into the emotional connection to that private place that you have as a child, with adults not allowed to enter and a special knock on the door to get in. It's that simple imagination translated into design.
Beginning with street-level cafe The Backyard, there is a brief space with wooden paneling and climbing branches as early thematic indicators and a row of elevators running behind the corridor behind transports guests up to the main hotel. Guestrooms begin around halfway up, and the lobby tops the project. Viewed as blueprint, this inverted layout isn't too different to a root, trunk and crown format.
In guestrooms, exposed concrete ceilings are balanced by recycled wooden floors and frames, plus lengthy sections of tree branch in the bathrooms. The Madera restaurant space is defined by forest-esque interiors that see plant life hanging from rafters and climbing panelled columns. Wooden basket lanterns hang above, through which light shines as it can through leaves, and wicker chairs cushioned with brightly patterned fabric add pops of wildlife colour. Several private hollows carry the rustic styling, and The Nest rooftop boasts a stone bar sitting on top of stacked wooden blocks, and an outdoor terrace clad in another living wall.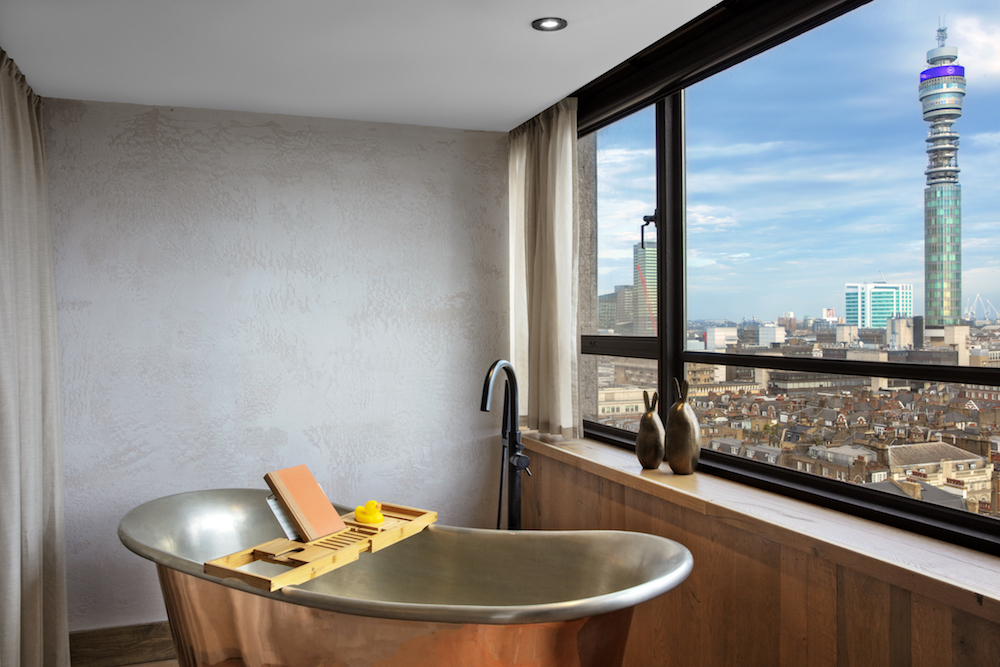 How has the hospitality industry weathered in the pandemic and how will it affect your service moving forward?  
It's early days so I'm unable able to comment too much at this stage, we have been fortunate to reopen on 4th July but have yet to see a lot of London hotels open up again. After the onset of COVID-19, the hospitality industry would have been crippled if it wasn't for the government's furlough scheme. Treehouse opened in November 2019 so we weren't open even 6 months before the virus affected us all. We have been quick to bounce back though, running an efficient and nimble operation with the health and wellbeing of our team and guests front of mind. We have streamlined the operational side of the hotel to ensure the business is viable, with a 50% reduction in capacity in both The Nest and Madera at Treehouse London.
Procedures have changed and we have adapted to the current climate, with an extensive list of health and safety procedures in place throughout the hotel, from necessary signage of our  "Treehouse Rules"  to the sealing of each room after it has been cleaned ahead of each new arrival. We want both our team and guests to feel as comfortable as possible whilst at the hotel and we continue to follow the government and Public Health England guidelines accordingly. An important operational change is upgrading our digital technology via our app, allowing for more contactless communication. The Treehouse App now acts as room keys, TV remote control and digital menus for our restaurants and in-room dining.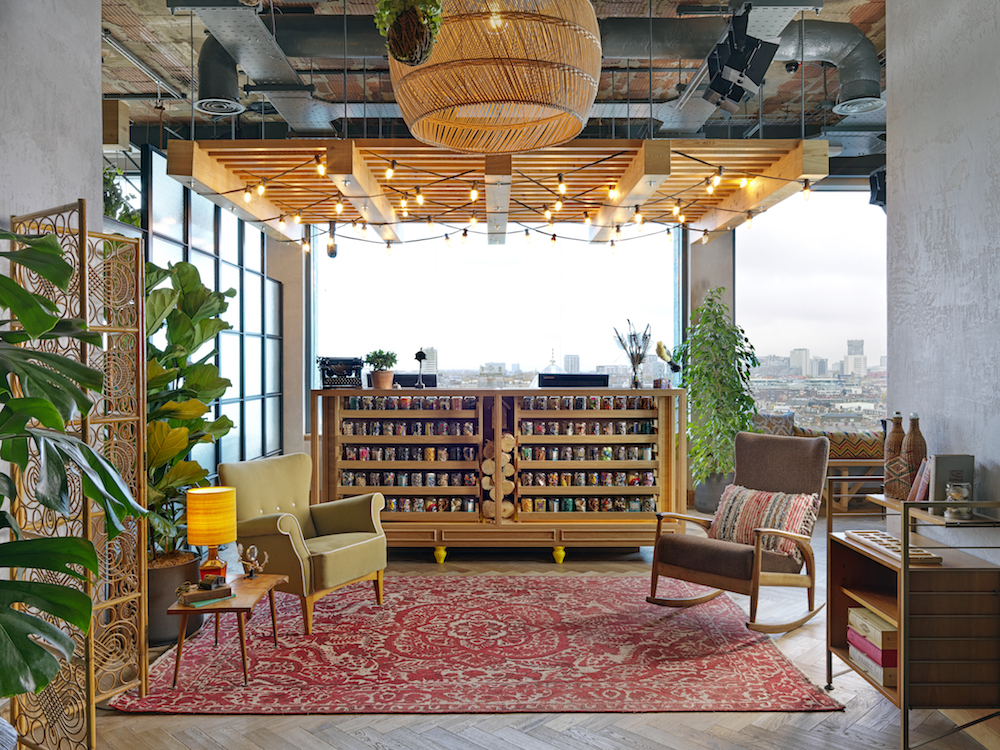 How is sustainability realised in the hotel? What are future eco ambitions in terms of energy and waste etc? 
We know our guests and travellers are thinking about sustainability and that it is important to them. Treehouse Hotels, like its older sibling 1 Hotels, share a similar DNA in that we all have a shared responsibility to respect nature and have a responsible mindset. From conscious construction of our hotel, recycling and repurposing materials including giving new life to decorative pieces by finding found objects locally, to our ethically sourced supplies, and responsible consumption, we know our choices matter.