The makers of the new Nordic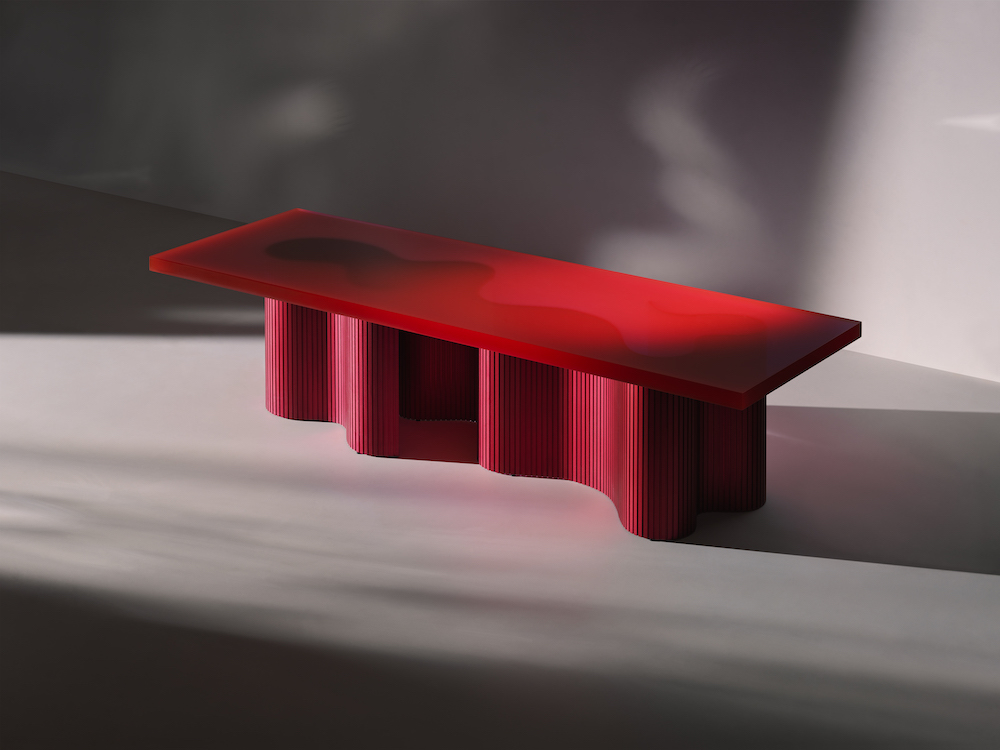 The end of Blandinavia? This is just one of the questions that ÅBEN – a new platform for the next generation of Nordic creatives – posits and welcomes. Danish for 'open', the online studio-shop is going against the grain of safe, inconspicuous, cheap utilitarian forms, hand picking its emerging designers and supporting their craft by connecting them to the wider world. Founded in 2019 by David Harrigan, an incredibly affable Australian and former media lawyer, the brand aims to create an "intimacy between maker, design and customer", helping the former with the often taxing, nitty gritty business side of things. This had allowed for some striking work to be created by the collective, which boasts up-and-coming names such as Antrei Hartikainen, master cabinet maker and recent recipient of Finland's Young Designer of the Year award.
In addition to championing to new talent, the platform actively advocates for transparency, slow-craftmanship and conscious consumerism. Using only FSC certified wood in their commissioned work, for every product sold ÅBEN plants at least one tree in partnership with the charity One Tree Planted. Building on its B Corp certification – a rigorous marker that illustrates that a company is measuring its social and environmental performance alongside profit – it aims to be entirely carbon neutral by 2022.
Port caught up with Harrigan to discuss its origins and plans for the future.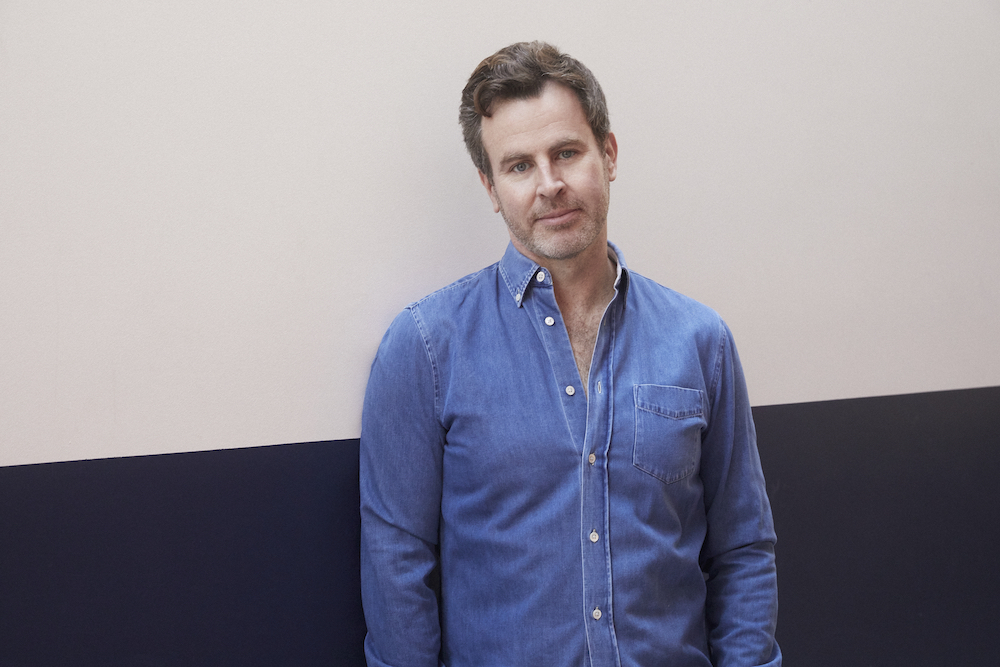 How did this all begin and what is it all about?
I spent a lot of time scouting in each of the Design universities, academies and institutions around the Nordics. Graduates were being told by their lecturers that because you're going to such an august institution, you just need to put up an Instagram, build a website and your products slide out the door. The story I was being told six months later is that after graduation, they hadn't sold a single piece because they were shouting into the void. They knew nothing about marketing, prototyping, creating a business plan, what a viable product might look like, what a collection might look like. They were absolutely clueless. Since then, we've met with a 114 young designers over the past 20 months, and we represent 9, the very best of the best. We call ourselves a studio and act as an agency, so we take care of PR, websites, client comms, really sexy stuff like logistics, insurance and invoicing. All the designer needs to do is make the piece.
ÅBEN was born out of a shared frustration between people like myself, who were kind of over fast furniture – I love pieces that have some kind of back story to it – but also, just asking fundamental questions like: does the world need another Russo chair? Does the Eames Foundation have enough money? We pitched ourselves as being like what SoundCloud is to budding musicians or YouTube is to emerging videographers. Where do you start if you're a product designer, what's your formal platform? It doesn't exist. So, we're creating a brand new category.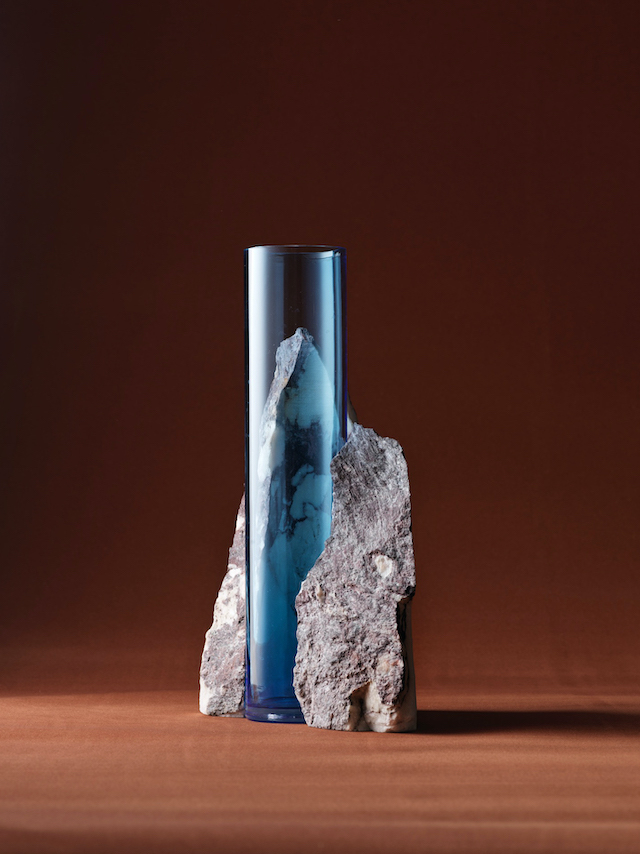 How would you define 'blandanavia' and conversely, what are some of the shared characteristics of new Nordic design?
We've all been in that situation where we're walking to IKEA and we see a chair that we like. It will have some kind of Swedish name attached to it and there'll be a thumbnail image of the designer and they'll be smiling or half grimacing. It might give a one paragraph blurb about how that chair came to be. Each time I look at that, I think to myself, they may as well be robots. It doesn't give anything away. There is a well-founded, commonly held view that Danish design in particular, but Nordic design in general, has been stuck in the past for a very, very long time. It means that there are some incredible designers across generations that have found it really difficult to get a foothold in that market because of their forebears. Blandanavia is old stuff, mid-century 'masters'. A friend of me said we have to 'murder the maestros' and while I agree, we do come in peace. If there's an industry ripe for change – it's Nordic design. It's been sleepwalking for a good 75 years and if ÅBEN doesn't step in and do something new, be courageous, who will?
The new Nordic comes down to a few different factors. When we meet with students from the KDK, Aalto in Helsinki, and a couple other universities, there are certain words that crop up. The first one is honesty being central to craft. I think there are a lot of furniture makers now that pretend to be something that they're not, that what they're making is exclusive, despite being trotted out in China or Poland. We believe in honesty and transparency. Every single product is made by hand – there's no sweatshops, no factories, no conveyor belts. It's just good honest craft. The second is that, as time passes, innovation comes to the fore. 3D printing is probably the best invention since sliced bread. We can do some fantastic things using moulds and it allows us to experiment – fewer prototypes are now needed before you get something right for market. The third is sustainability, a word that has been misappropriated by marketing departments. When I was drafting the first business plan, what was really important to me was that we just didn't talk the talk, we walked the walk.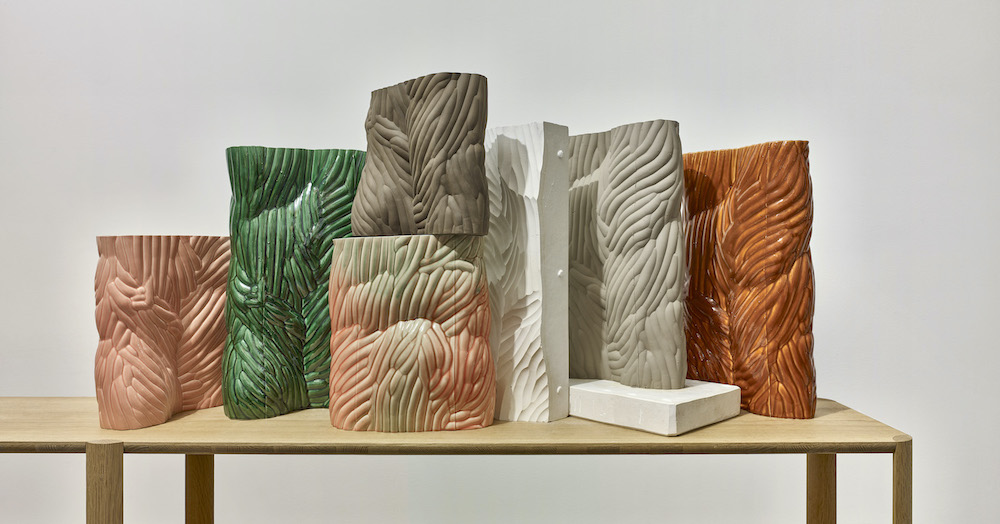 Could you expand on sustainability?
B Corp is probably our finest achievement, we'll always be the very first Swedish design studio to be B Corp certified and the third in the Nordic region. Completing the impact assessment allowed us to grow as a business. For example, I didn't know who to use for our servers to support the platform and as a result found one that's carbon neutral. To me, that was no brainer. I also wanted to partner with a charity from the outset that made the world a better place and we went with One Tree Planted. We know we can always get better, and I look to Patagonia as being the gold standard. I have huge respect for everything they do, but that said, we are proud of being fashion-led. My design touch-points are Hem, Adorno, the likes of Comme Des Garcons, Virgil Abloh, ACNE, so if we're having to make the choice between being an eco-warrior versus somebody who likes to stay ahead of the trends, rather than being 'either or', I'd rather be 'and both'. That's the message that we're trying to convey to our audience.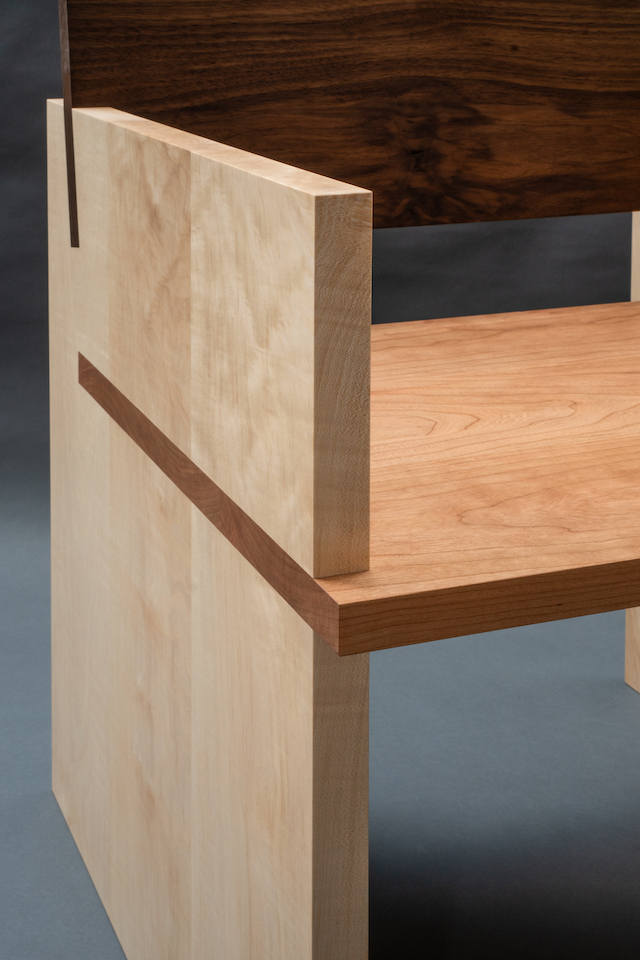 Could you tell me about some of your favourite designers?
They're like my children – I love them all equally! To quickly pick two though, Antrei Hartikainen and Alexandra Nilasdotter are amazing. Antrei lives in a little fishing village about two hours outside Helsinki, in a place called Fiskars, which is like design Nevada. Everybody that works in the village, all they do is craft. A lot of them are fantastic cabinet makers and furniture makers, because there's so much oak in that area that is just beautiful. What makes Antrei unique is that he didn't go to any fancy schools. Instead, when he turned 18, he already had a list of cabinet makers and studios that he longed to work for, so he spent six months with each of these over five years to absorb every ounce of knowledge from them. He was shortlisted by Dezeen for emerging designer of 2019 and that was a real landmark achievement, not just for Antrei, but also for ÅBEN, because it told the world we have an eye for talent. Out of 1300 entries, he was down to the last five and of those entries, two where Dutch, one was British, and the other was Japanese. Antrei was the only Nordic designer and of those five designers, four of them had at least 15 people were in their studio. But with Antrei, it's just him and a set of tools. That's the time that we arrived on the scene.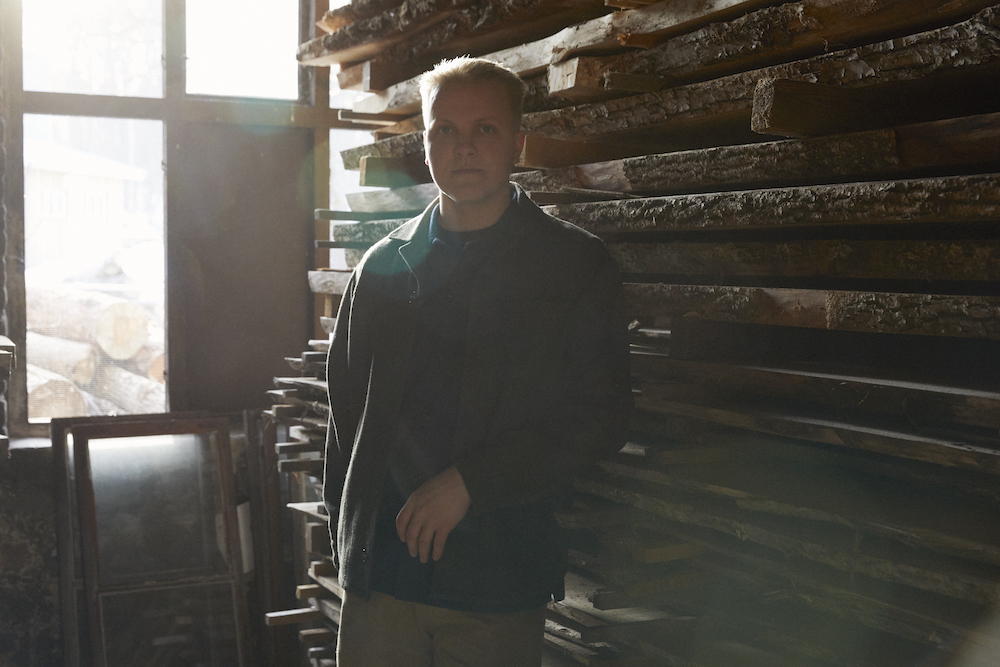 Alexandra, meanwhile, is a ceramicist based in Stockholm. She does the most exquisite pieces, some of our bestsellers. Every time I look at her work, I'm just blown away by how beautiful it is. I come from the Dieter Rams school of design where less is more and restraint is to be exercised. She's somebody who embodies all of that in the best possible way.
What's next?
This is 10, 15, 20 year project. We're open minded as to verticals we find ourself in. The dream scenario would be to find a two-bedroom apartment – say around Columbia road – and renovate it, in accordance with the ÅBEN aesthetic, pack it with the best of our designs and make it a home. We would rent it out for 26 nights out of 30, and in the final week of every month it would be a showroom and a place to shoot. From there, hopefully we'd create Nordic boltholes in all major cities – that's what excites me. 
The showroom as we know it is dead, especially for emerging brands. So if we can create an alchemy that allows us to be a showroom and somewhere that people can live and breathe the brands – to me is far more interesting.