Port meets the rising star of British football, Phil Foden, as Nike launch a new collection designed by Kim Jones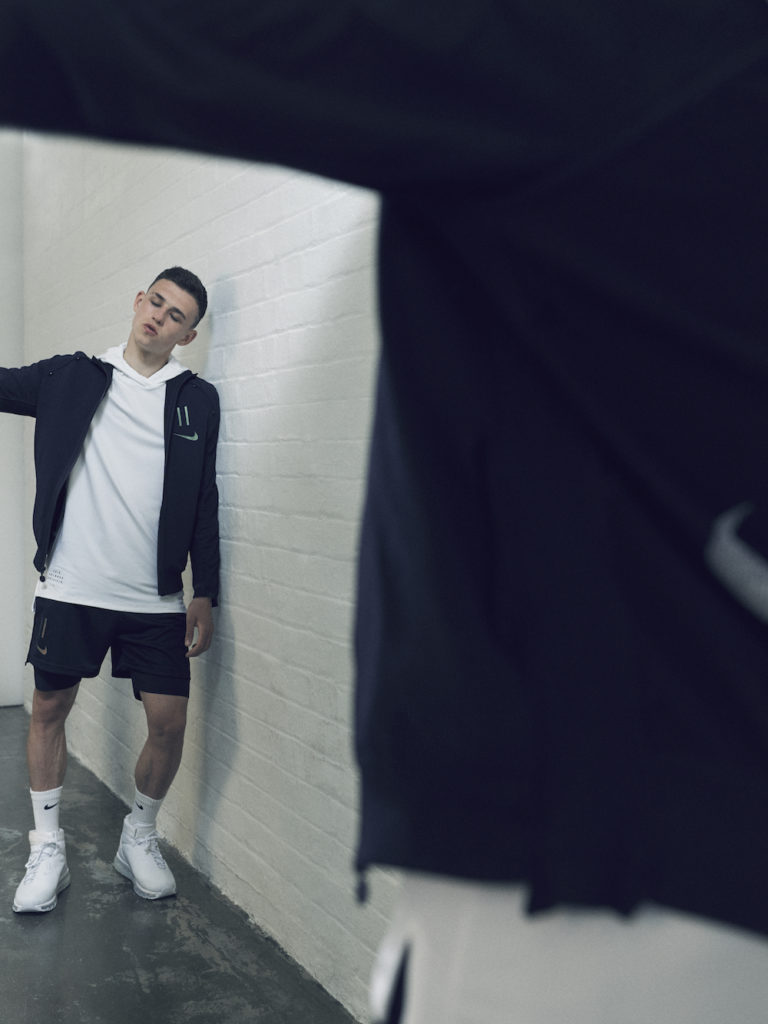 Phil Foden may be a teenager but he has already garnered more accolades than most players could dream of. A product of Manchester City's youth system, last month, as part of Pep Guardiola's record-breaking title-winning side, Foden became the youngest player in history to pick up a Premier League medal. A handful of performances – notably a precociously assured display against Manchester United – have thrust the young midfielder into the spotlight. 
Foden's breakthrough domestic season came after a special performance at the Under-17 World Cup in India last summer. He made headlines after scoring two in the final, with England coming from behind to win the trophy, beating an impressive Spain side 5-2. He would later be awarded player of the tournament, placing him in the glittering company of Cesc Fàbregas and Toni Kroos.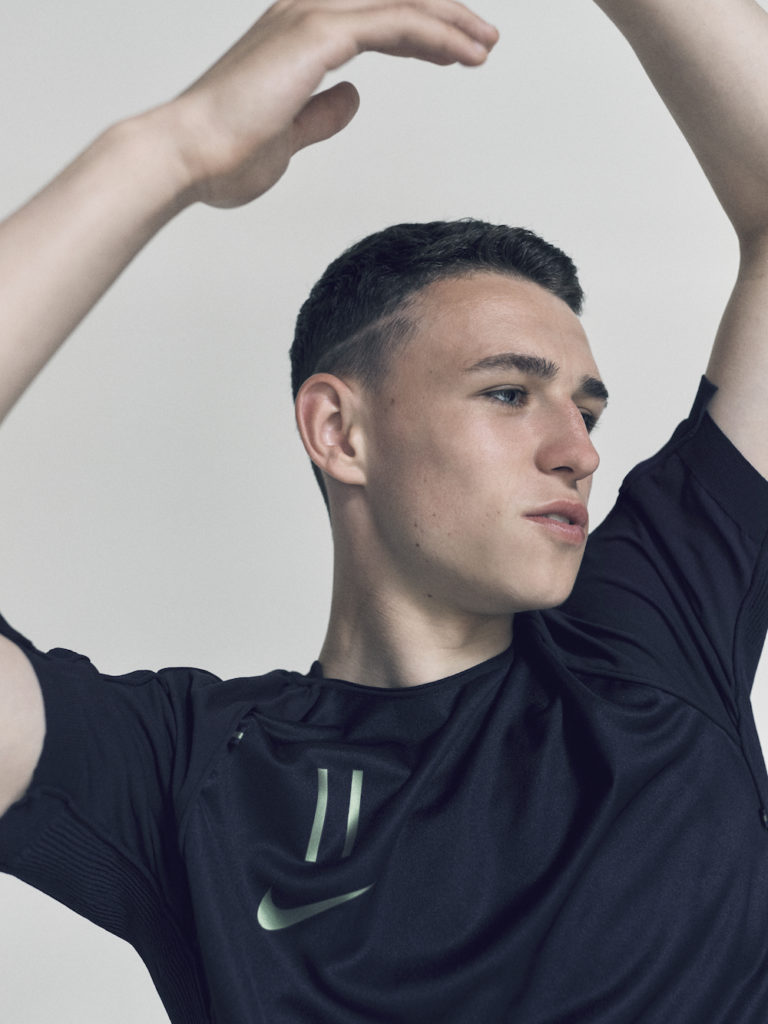 Passing through Foden's hometown of Stockport on the London train to Manchester Piccadilly, the towering 55,000-seat Etihad Stadium comes into view – and Foden's own journey, from life in the suburbs to one of the biggest stages in world football, suddenly becomes apparent. The ground stands as a marker of Manchester City's meteoric rise to the top of the game, and it's a trajectory Foden seems well placed to follow.
Despite the plaudits and lofty comparisons, Foden is focused on the job at hand. On a sunny day in Salford, we joined him to celebrate the launch of Kim Jones' football-inspired collection for Nike. An avid enthusiast of the game, Jones blends football's iconic silhouettes with the brash edginess of London's 1970's punk scene. Foden looks at home in it.
"It's different from other Nike ranges," he says, looking down at the pieces he is wearing. "It's comfortable, and it feels nice and tight fitting, which I like." The items are made exclusively in Italy, using only Italian materials. It's an understated, professional, high-quality collection, befitting a model that holds the composure and confidence of a player on the cusp of success.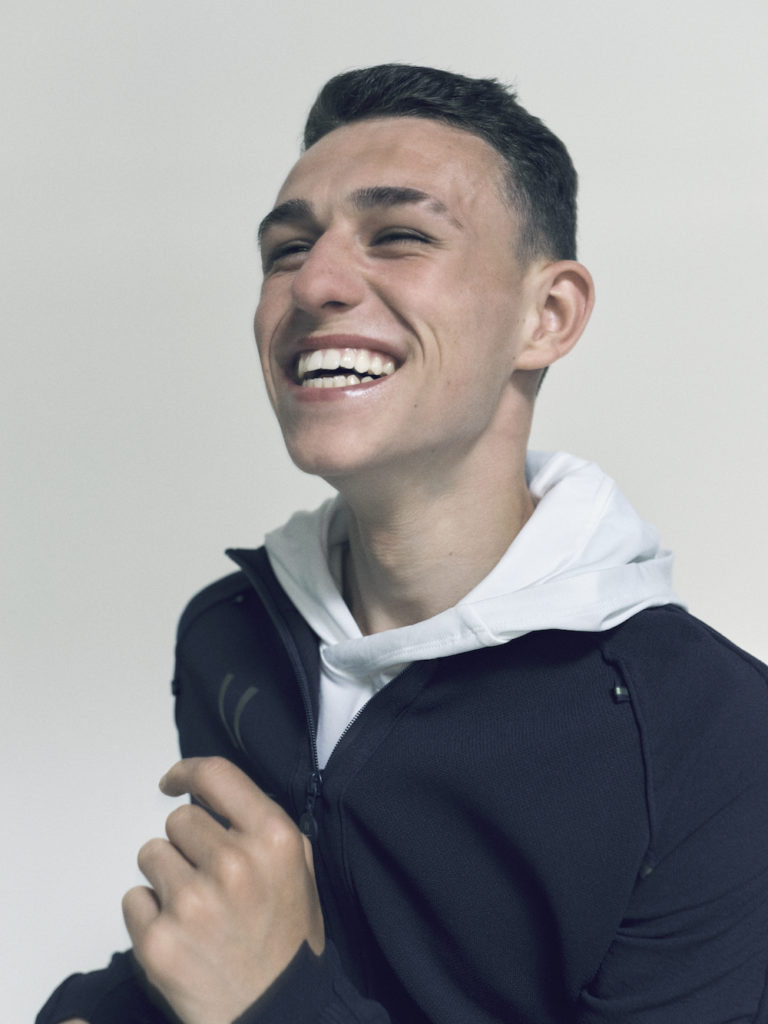 "Dedication," Foden says when asked what he attributes his accelerated progression to. "My mum and dad have helped me with moving away from my home area and getting my head down." This dedication could just as easily be described as obsession, a mentality of focused determination that often separates top athletes from their peers. Even after a day of training, Foden's hunger to improve isn't sated. "When I feel like I need to do more, I'm out in my garden playing football with my brother," he says. "I do get tired, so I try and get a decent night's sleep – I try and rest. But, if I feel like I've got more energy, I go out and train."
Foden would play football every day of the week if he could. Even when asked about his lifestyle off of the pitch, the 17-year-old answers through the lens of an all-consuming obsession. Last season, after the Under-17 Euros in Croatia, Foden visited the estate he grew up on and was inundated with youngsters wanting to play football with him. He duly started playing at 1pm and was only allowed to stop, hours later, at 9. "The next day I couldn't walk," he jokes.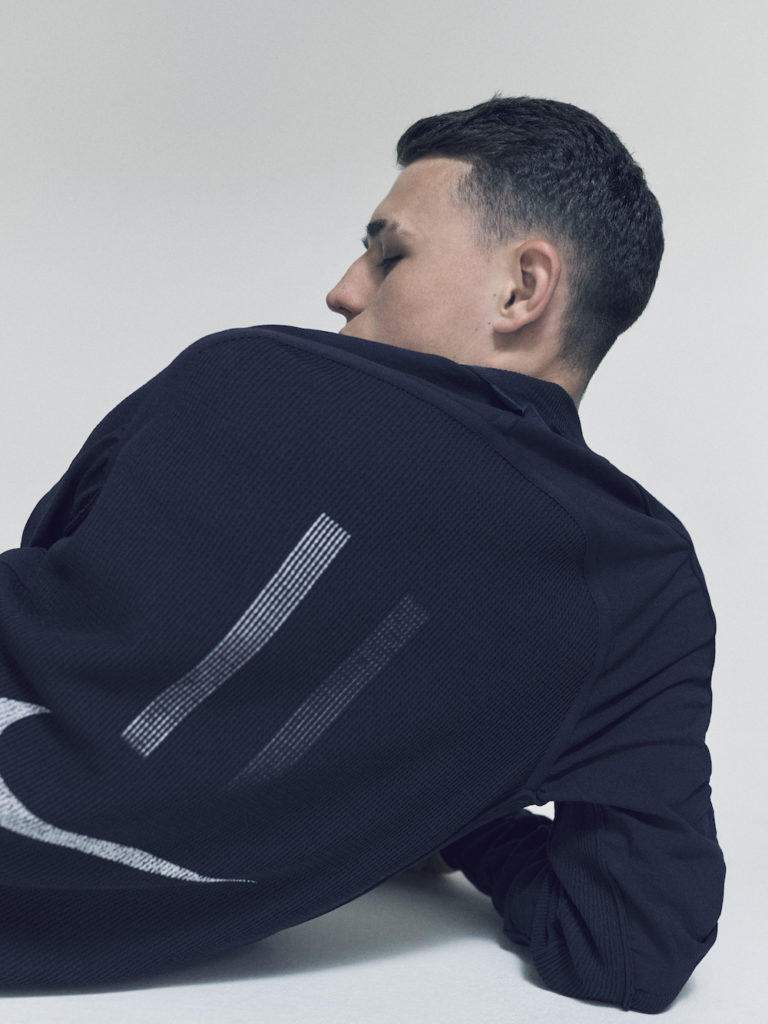 On the occasions that Foden does switch off, he leaves the city altogether. "I try and go fishing; I find it relaxing," he says. While others jetted off on holiday to celebrate the title triumph earlier this summer, he "went fishing, in a tent, in England." For Foden, fishing is time spent with his father, and given the frequency with which family is mentioned when we discuss his development, it's clear that they have been crucial in nurturing the teenager through the early stages of his career. "They helped me get where I am today, really," Foden says. "They've not missed a game."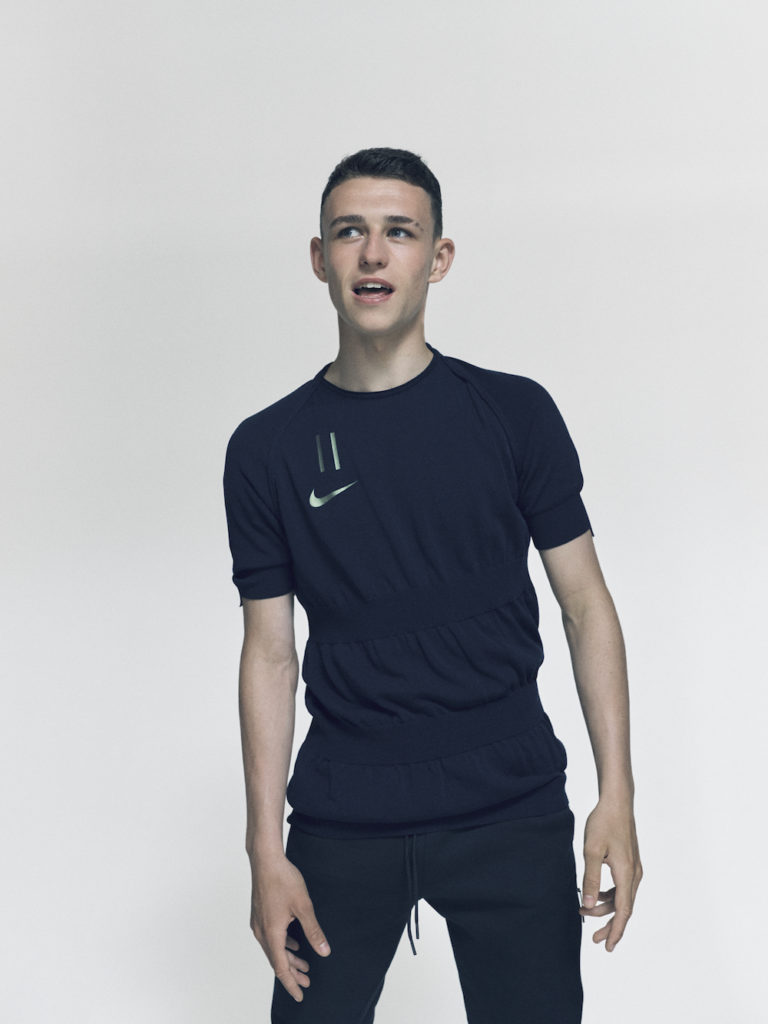 Few industries offer the opportunities for travel that football can. The sport is global in every sense of the word, and Foden has a long career of regular trips ahead of him. We asked where he is most looking forward to visiting. "I've been to a few now," he says. "I like America, though, so hopefully I can go back there. We're going there for preseason, actually." The summer tour will kick off another important year in Foden's development, and we discussed the teams he is most keen to face up against in the sky blue of City. "I liked playing against Real Madrid. I'd like to play against Barcelona, though, to see what they're like. It's good watching them on TV but I want to be on the pitch next time… chasing them," he laughs.
Despite the extraordinary situation in which he finds himself, Foden is recognisably an English teenager. "I don't know how to make toast," he jests when asked about his ability in the kitchen, citing his mother's steak and chips as the house's specialty. Outside of fishing, his downtime means playing Fortnite, the wildly popular online game that has seen the likes of Dele Alli and Antoine Griezmann ape its in-game dances as goal celebrations. Asked if he'd follow suit, Foden smiles and says: "Well, if I score, yeah – why not?". It's a comment that evinces Foden's sense of where his career currently stands; he's focused on the incremental steps, quietly aware of his ability, and is taking it all in good humour.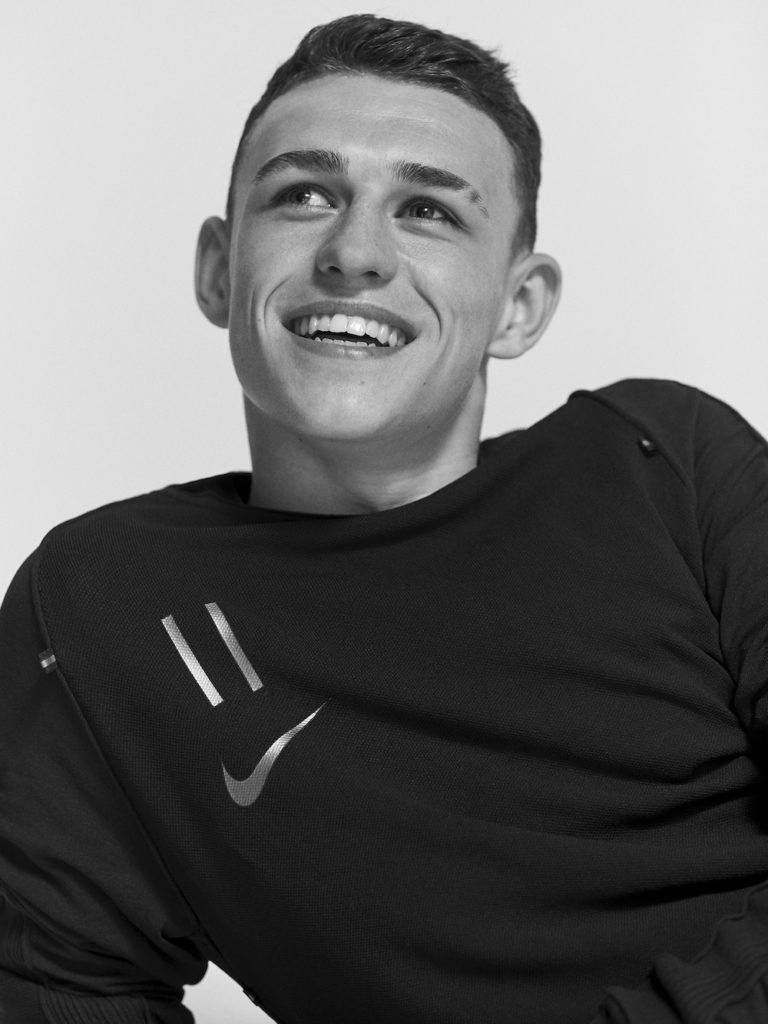 Before getting back to finish the shoot, we considered the expectations placed on young athletes, particularly footballers, to succeed. After years developing at one of the world's biggest clubs, as well as representing England at every age group since Under-16, Foden is not only well-conditioned to handle it, but rejects the notion altogether. "I don't feel the pressure," he says. "I just feel at home. When I get on the pitch I just feel comfortable. It's where I feel like I belong."
Nike x Kim Jones collection available from 6th June at Nike.com