The infamous West London rocker Symren Gharial AKA Primitive Ignorant on his forthcoming album Sikh Punk, overcoming identity crises and mastering the art of rock'n'roll redemption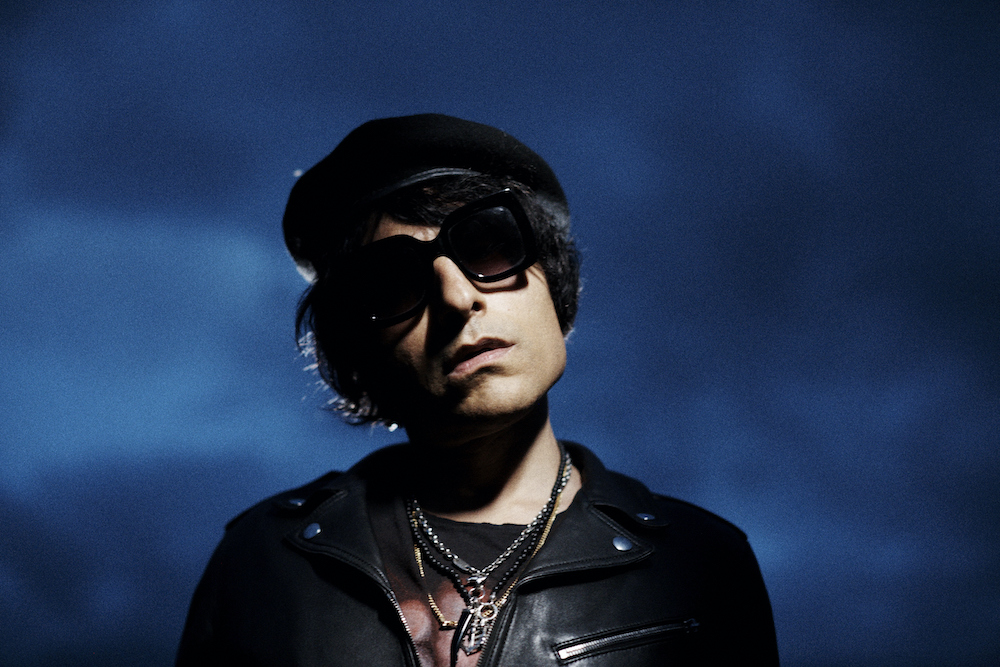 To anyone who recalls the visceral excitement of seeing noughties rebel punk outsiders The Eighties Matchbox B-Line Disaster, the wild-eyed bass-slinging Symren Gharial will be a near mythical figure–a young man who carved quite a reputation within that world for living so far beyond the edge as to entirely obliterate it. In fact, the London-born Gharial is one of those few has who has genuinely sacrificed himself at the altar of rock'n'roll and lived to tell the tale – having burned through that period of his life with considerable verve, while simultaneously sinking into the dark recesses of self-harm, self-loathing and hardcore substance abuse (he actually died and was brought back to life, not once, but twice). It was William Blake who stated that the path of excess leads to the palace of wisdom, and while devotees of this philosophy more often-than-not take a slip road to the pearly gates, it's a statement that does not ring hollow in the case of Gharial. The aforementioned young man is not the same man responsible for the rather excellent new sonic offering Primitive Ignorant, whose debut album Sikh Punk tells a story of redemption, while railing against injustice, racism and the tyranny of post-colonial stereotypes. Featuring cameos from friends and family, such as Mick Jones, Joe Talbot and Daisy Coburn, the album is a unique slice of fuzz that embodies the spirit of Gharial's native Ladbroke Grove.
Here, the outspoken frontman talks candidly about overcoming addiction, transcending identity tropes and walking the difficult path to salvation.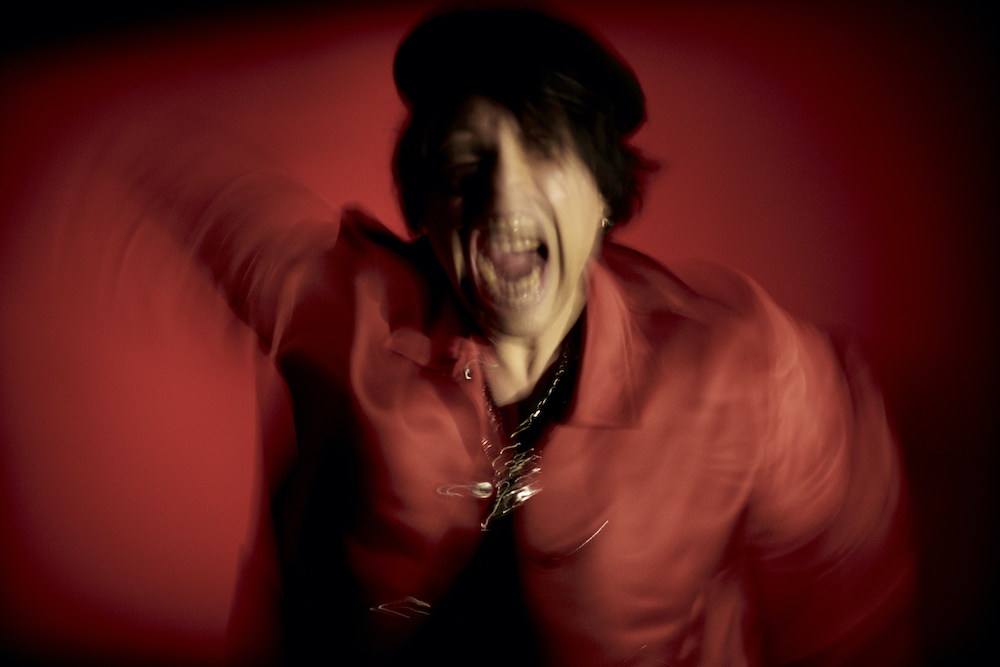 What is the band Primitive Ignorant all about?
The band is a reaction to the rise in fear and hatred towards immigrants, refugees, and people of colour in this country, and was formed to raise awareness around the social injustices and inequality these sections of society have endured for centuries. The songs discuss colonialism in India, Grenfell, racism, gang crime and the social hierarchy that the British Raj instigated, which is still prevalent today. It's obvious to me that Britain is embracing the ignorant, the wicked and the right wing, and that we are regressing as a society. Humanity is crumbling.
What does the term 'primitive' signify for you?
I've always viewed myself as quite primitive – angry, scared and incapable of interacting with society. I'm not much of a musician in the traditional sense of the word. I'm a punk. I'm spontaneous and guttural. I don't know much other than my version the truth. But someone's truth is the most valuable asset they own. I'm raw, and I like raw culture. Sikh Punk is an explosion of memories and experiences entwined in constructive reflection on modern day Britain to fight racism and inequality, and empower not only those who are marginalised and persecuted, but to inspire anyone to tell their truth, obliterate their shame and reclaim their identity.
How does the record seek to inspire reclamation of true identity?
The album emphasises that identity is centred in one's own truth. The truth, including your darkest past, is your most formidable asset so no matter where you come from, or what you have done, it's your human right to transform your life and deliver the human spirit to the upper reaches of reality. Music contains magical, mystical energies that can transcend suffering by delivering vital experiences that help people to comprehend their identity and mission in life.
How did you find your own true identity and mission?
The conflict I encountered as a teenager around my ethnicity and being a turban-wearing Sikh resulted in me cutting my hair and descending into 17 years of addiction, which was extremely painful for me, and those around me. The longing to be British, or to be accepted in British society, was an obsession that took me to the brink of death. In a way, music saved me. It gave me an access to a world my ancestors would never have known existed. I could wear feminine clothes, I could date English girls, I could stay at parties for days, I could be in a band. But that existence almost killed me too, and tore my family apart. In fact, I did die twice, and I was brought back to life both times. Although the record does explore death, it is really about renaissance, victory and the realm of the infinite. It espouses the ability to change and discover power in one's darkest experiences, with the hope of humbly enlightening other humans in their own struggle, whatever that might be. Anything can be overcome.
Sikh Punk sounds like a profoundly cathartic exercise…
Personally, it felt like I would have died had I not made this record. It was indeed a type of exorcism, and it was purgative when I was writing it, but the real hope is that it will inspire others to speak out. The power is in the sharing of intimate experience. British history has rarely been narrated from the perspective of a south Asian immigrant in cinema or music. The trauma of colonialism and the shame and hierarchy that the Raj perpetuated is still prevalent today. I really wanted to empower people to not be ashamed of their truth or their identity, and help deconstruct the stereotype around south Asians that is still flaunted today in the media and in society. Due to their under-representation in popular culture I feel like it is my duty to enfranchise the south Asians and inspire them to believe that their voice is just as important as anyone else's in art, film and music.
How did the vantage point of sobriety change your life?
When I got clean from alcohol and drugs nine years ago, suddenly I could see and think straight, and the increase I witnessed in hate towards people of colour and the seeming destruction of culture in Britain led me on a journey with my own personal neurosis and obsession around cultural affiliation, the result of which was Primitive Ignorant. The record narrates my journey, and search for identity in a British right wing society – a torturous voyage on which I did anything I could to disguise my ethnicity by bleaching skin and getting rid of my turban when I discovered punk, self-harm, drug abuse, and not admitting I was Indian, to finally getting clean and discovering this real peace and pride around being an immigrant in this Brexit shitstorm.
Where does Sikh Punk sit in the lineage or tradition of punk?
The record sounds like a fuzzed-up pop outsider but it's still a punk record. Punk is so often misinterpreted and confined to a guitar sound and vocal style from 1976/77. That indeed may have been its first manifestation, and it was magnificent – the greatest moment ever. But punk is about an attitude, an espousal of unblemished human freedom entrenched in the unexpected, with the aim of constructive socio-political change, and being an innovative free thinker. No one was expecting me to come out with this sound, and that really excites me. Like with all art, its essence was beating viscerally consciously and subconsciously in my being for years, and its release out of me and into the world was totally beyond my control.
Sikh Punk by Primitive Ignorant is released October 23rd on Something In Construction records