Tim Kahl shares a poem about polish pastries and the pope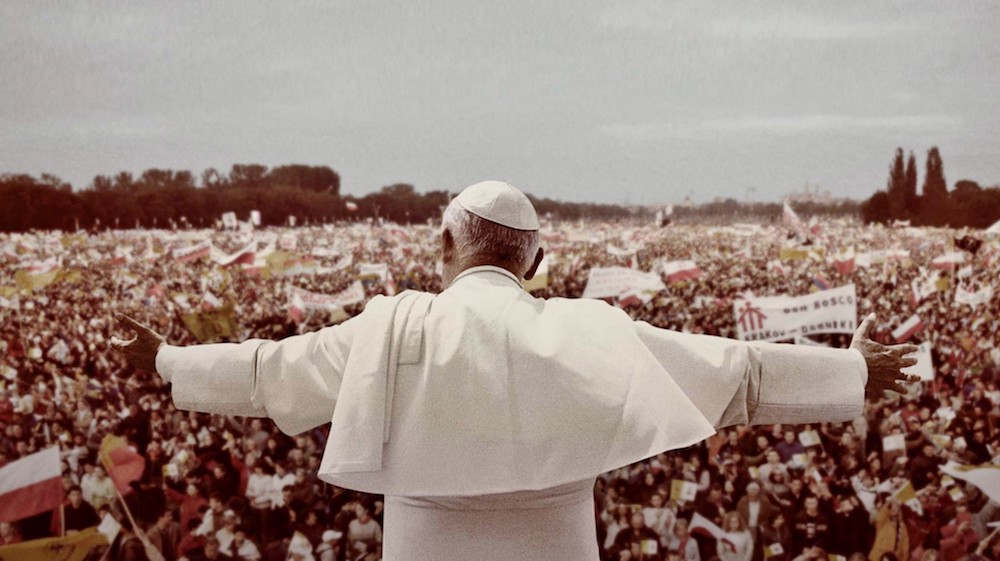 We drive all night through the drizzle
to hear Latin ring through the streets
of Hamtramck. The Pope's pavilion towers
above the blue-collar bungalows and we stand
our ground in the vacant lot so next morning
we can see John Paul II talk about
solidarity in his Dracula voice.
Andrzej, the Krakow post-doc, is lost in the crowd
among the banners and balloons,
and I'm standing with my soggy shoes,
eating my last chrusciki from the little bakery
on Joseph Campau Street. They call them
angel wings for the uninitiated,
but for the diligent dzia-dzia and bushia
they are the branches broken off trees.
With each bite the choir is rising.
They reach their full-throated roar
as the pontiff is laying hands on
the bishops of Michigan, blessing them
on this site that will one day become
a Farmer Jack supermarket, blessing
their overcoats and the brims of their hats,
thanking them for the spiritual bouquet
which seems to be shivering along with
the rest of us. The hunger for salvation
marks the frozen throng of followers,
but all I have is the powdered sugar
that covers the black glove on my hand.
I shake my napkin and return a few
more sprinkles to the soil. My prayers
rumble inside of me. The chrusciki
speaks from the pit of my gut to
the man of good news, the man of
the moment in this Marian year.