Murder, mystery, fantasy – exploring the links between thrillers and holidays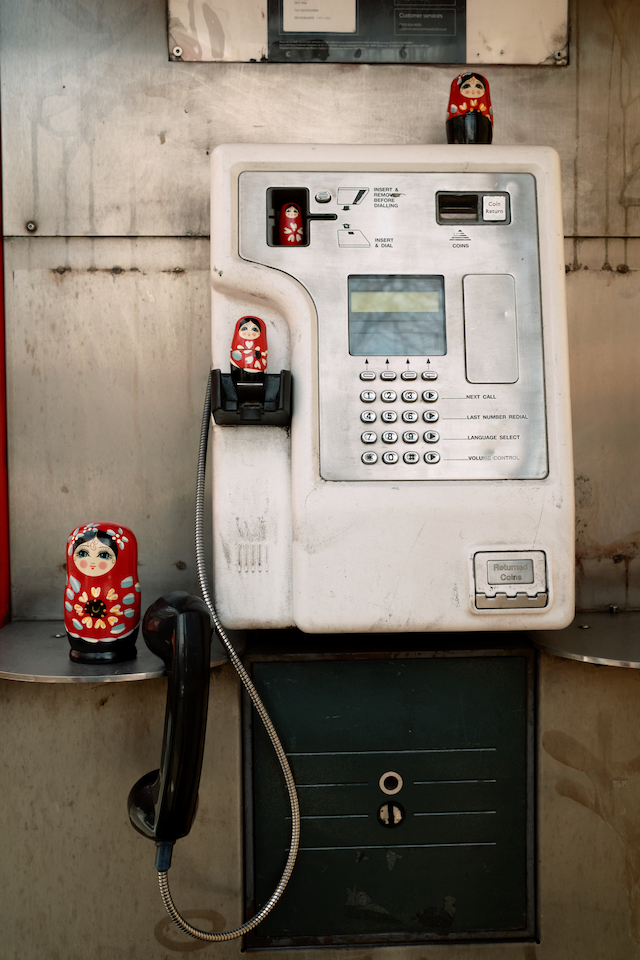 What is the connection between holidays and thriller books? Holidays are the antithesis of everyday life: no work, spending more than usual, dressing differently – almost like going undercover in your own life, or making it a fiction for a few weeks. There might be activities that would never be done at home: flings, meeting unusual people on a boat trip, joining another couple for dinner. With more time on your hands, you might start to notice things, verging, more often than not, on paranoia: is that man a friendly local or a scammer? Is that the same woman who walked past our table just a moment ago? Why are those people looking at us? Nobody is quite who they seem, and that's before the sun stroke kicks in.
The traditional 'whodunnit' is based on small communities, their closely guarded and observed rituals, rules and etiquettes. They are closed off from the outside world so as not to be sullied by it, often taking place without a congregation of devout religious types, guests at a country pile or, if they get a chance to go aboard, closed off from that reality in a snow-covered train carriage in Yugoslavia, like in Murder on the Orient Express.
There is a sense that before the crime happens everything is perfect. Against this, the way the crime shifts everyone's perceptions and their true characters is easily observable by the reader. After, there is a brief moment of chaos before the ending where everything is solved by the clever detective. All is restored to equilibrium. The evil has been flushed out, and those who remain are innocent, or nearly so.
Thrillers needed to travel to evolve from this formula. John le Carré, writing about Eric Ambler's 1939 novel, The Mask of Dimitrios, described it as "The source on which we all draw", meaning those pursuing a new  wave of thriller, which was more realist, gritty and often brutally ambiguous about the polarities of right and wrong, innocence and guilt.
The novel follows the travels of a tidy former college professor called Charles Latimer, who has recently started to earn a living from writing old-fashioned detective stories. He travels abroad in search of sun and the Mediterranean to write his next novel. After a boring afternoon with a community of expats in Istanbul he gets his first taste of true crime when Colonel Haki, who may or may not be head of the secret police, tells him of a notorious criminal, Dimitrios, whose corpse has supposedly been dragged out of the Bosphorus. Latimer convinces the Colonel to show him the body, as every good crime writer should see a real corpse every now and again. Under the guise of being a typical 'inquisitive tourist' and extending his holiday, Latimer then visits Greece, Bulgaria, Switzerland and Paris to find the face behind the mask of his perfect master criminal.
International travel is important for the tense pacing of the novel, bringing a sense of sweaty urgency and obsession, but the real function is to pit the parochial values of Latimer's England against the harsher realities of the world across the channel, and the darker corners people are backed into. Unlike the 'murder in the vicarage' type thrillers that came before it, order is not restored, because, unlike in an Agatha Christie novel where the lives of just a few friends need to be righted, here there are just too many people involved and too much land – multiple cities, whole continents. Nobody is waiting for Hercule Poirot to save them. The whole world is rotten and that's the way it will probably stay. As Latimer observes when alighting in Paris: "It was as if each window concealed a watcher." Everyone is suspicious, everyone is culpable.
With their grit and realism, John le Carré's novels took a few cues from Ambler. Seemingly far away from Ambler's Balkans and Paris, le Carré's 1974 novel, Tinker Tailor Soldier Spy, takes place in a dreary London consisting of the cigarette-stained interiors of disintegrating private members clubs, greasy-spoon caffs, mouldy trench coats, and men waiting in cold cars with only their Benson & Hedges for warmth. There are hints of distant and warmer places, and they appear in contrast like mirages, a haven away from the Cold War skulduggery playing out in the capital.
A former senior official in Britain's Secret intelligence, George Smiley – while in his forced retirement studying the lesser German poets – is tasked with rooting out a Soviet mole at the heart of 'the Circus' (spy jargon for the intelligence services). It's all conspiracy, myth and gossip until, shortly after Smiley and his assistant Guillam arrive at a strange Berkshire mansion, an AWOL spy named Ricki Tarr appears half in shadow and gives them a lead about the traitor. Tarr is an odd, ghostlike character, who is like air in the way he seems to be everywhere and behind everything. Le Carré applies to him his usual panache for conjuring the troubled backstories that lead to spying: born in Penang, educated in a Changi jail, a gunrunner in Borneo and the Indonesian islands and some time in Malaya before being enticed to the scalp hunter's headquarters in Brixton, trained for special operations in Kenya.
Smiley sits in "Buddha-like inscrutability" as Tarr tells the dreamlike story of meeting a Russian double agent's alcoholic wife in a Hong Kong hotel room. Tarr calls her Irina. They take a tram to Victoria Peak, "Jammed between American matrons in white socks and eyeshades." Tarr drives her around the fishponds and paddy fields of the New Territories. As they watch "the dusk fall on the harbour, and the lovely moon come up there, and the peasants slipping by with their long poles and kerosene lamps," Irina confesses she is in love, and reveals she has a secret that is "crucial to the well-being of the Circus". She wants to trade the information and defect to Britain, where she dreams of bringing up children in Scotland. The next day she fails to appear at their meeting place, and Tarr finds out she was seen on a stretcher being loaded onto a plane bound for Russia. It's a book of extremes, where people weigh up their chances of survival and who they can trust with their lives while losing themselves in picture postcard views. Where talk of helping diplomats jump from hotel room windows in Istanbul amidst calls to prayer, is in the same register as complaints about faulty radiators in Acton.
Tarr finishes his story as the sun comes up, and describes that, rather than report to his superiors and face the repercussions of his misadventures with the enemy, he burnt his fake passports and bolted to Kuala Lumpur, laying up with his estranged wife and child in one of the hill villages. Ricki Tarr has wives and children all over the world and, like the other characters around him, he is often awkward and unsure of himself. In his world where things seem upside down and inside out and everything means its opposite, where better to feel relatively normal again than a country he doesn't fully understand; where nobody knows the person he once was and all the other people he has pretended to be? In Tinker Tailor Soldier Spy Asia is cast as a kind of purgatory where spies, or 'lotus-eaters' in spy lexicon, are sent to forget their old lives for a while, until they are called back to London and the pressures of protecting a romantic and crumbling notion of nationalism that can only be restored to ruins.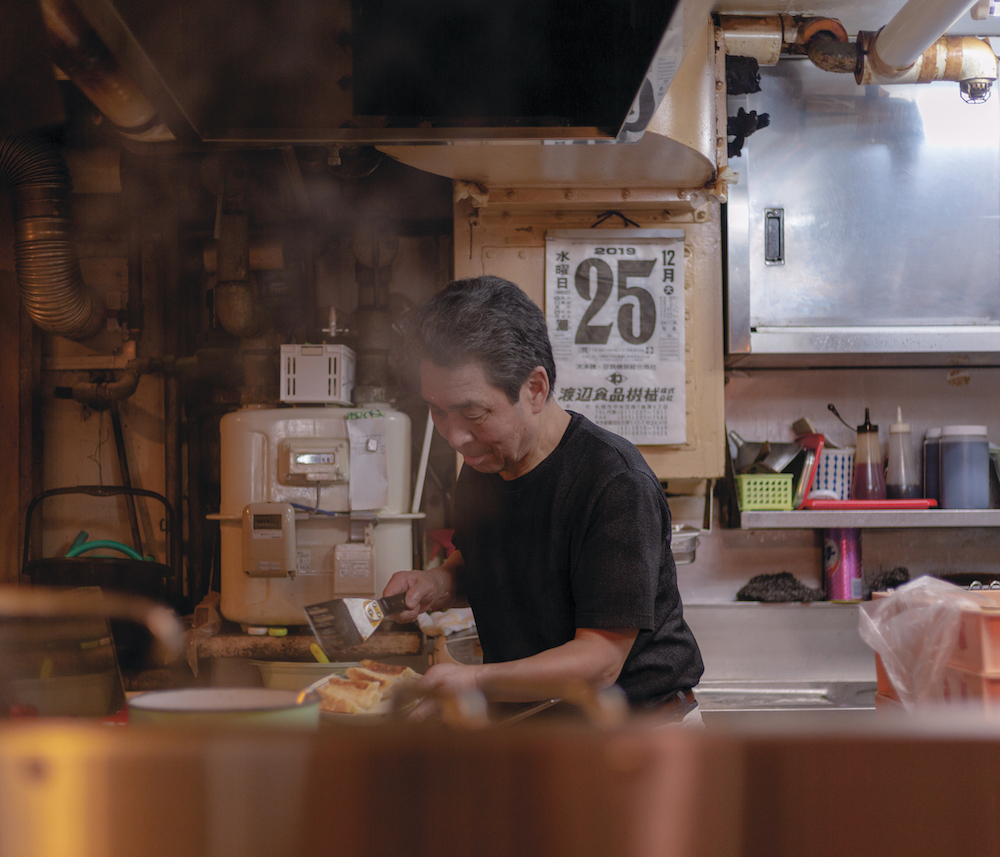 A seven-hour flight from Kuala Lumpur is the setting for Ryū Murakami's 1997 novel In the Miso Soup, where it's not just people who are not as they initially appear, but also the city itself. Tokyo is a dazzling place and its red-light district, Shinjuku, is a highly signalled landscape of moral simplification and optimism, where what people desire can be bought and sold with a clear conscience.
The novel follows the journeys of Frank, an overweight American tourist who tries to have sex with everyone in the district, and his minder and guide, Kenji. As they delve deeper into the backstreets, massage parlours and 'soaplands', Kenji realises that Frank is a serial killer and becomes complicit in his atrocities, held between his obsessive attempts to understand his new employer and protecting those he loves. A tense juxtaposition that Murakami uses to peel back the pristine surface of the Shinjuku district prepared for tourists, showing the real human cost beneath.
With a layover in Mexico City, it takes 20 hours to reach Havana from Tokyo by air. In a similar fashion to Murakami, Leonardo Padura's home city in his 'Havana Quartet' (now also a Netflix series, Four Seasons in Havana) is not the glamorous vacation oasis of casinos, clubs and luxury hotels that once brought the city wealth and fame. Instead, it captures a present-day La Habana that is in constant need of repair: crumbling post-revolution colonial buildings, winding streets filled with shadows, cacophonies of honking horns in traffic jams. The city is an unusual mix of European, American and African culture, filled with eccentric characters, colour and lust.
In Havana Red, the third book in the quartet, Lieutenant Mario Conde steps into this environment, temporarily taken off suspended duty to investigate the lurid murder of a transvestite who turns out to be the son of a prominent Cuban government official. In the process of solving the case, Lieutenant Conde uncovers various societal subcultures, including that of the much persecuted and marginalised homosexual community.
At the start of the novel something is wrong; the weather is nice, perhaps too nice. How can Havana be too hot? It's like a plague and everyone is talking about it: "The heat descends like a tight, stretchy cloak of red silk, wrapping itself round bodies, trees and things… It tortures mangy, forlorn street dogs searching for a lake in the desert." Conde spits and a gob of his phlegm rolls over the parched dust. All good thrillers start with a hint that reality has been subtly upended in some way. It gives a sense that everything could change, everyone's sense of morality could flip, that identities could merge.
Patricia Highsmith, master of suspense, or 'apprehension' as Graham Greene more accurately noted, once wrote that "it's best to be tormented somewhere nice." And exotic destinations, where you might want to go on holiday yourself, certainly emphasise the suffering. But maybe it's more than this. The holiday destination is more believable because we already know it's slightly unreal, a place where everyone is starting afresh, and anything can happen.
Going on holiday is to escape; it gives us the fantasy of a new beginning somewhere else. Yet, when you're nearing the day of the return journey, these feelings turn into something slightly more uneasy. 'Escape' becomes thinking with panic about ways to take flight from your old life, and fears of your predators and problems coming after you start to take hold. Perhaps it's because of taking comfort in something that echoes our own feelings that thrillers are so often bought in airports and train stations.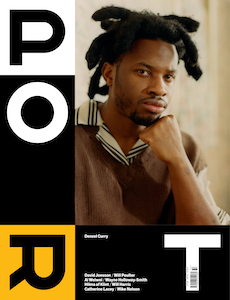 This article is taken from Port issue 32. To continue reading, buy the issue or subscribe here