A letter from Jack Kerouac, written the year before his death, gives us a glimpse into the beat icon's life and reveals the plot of his last unfinished book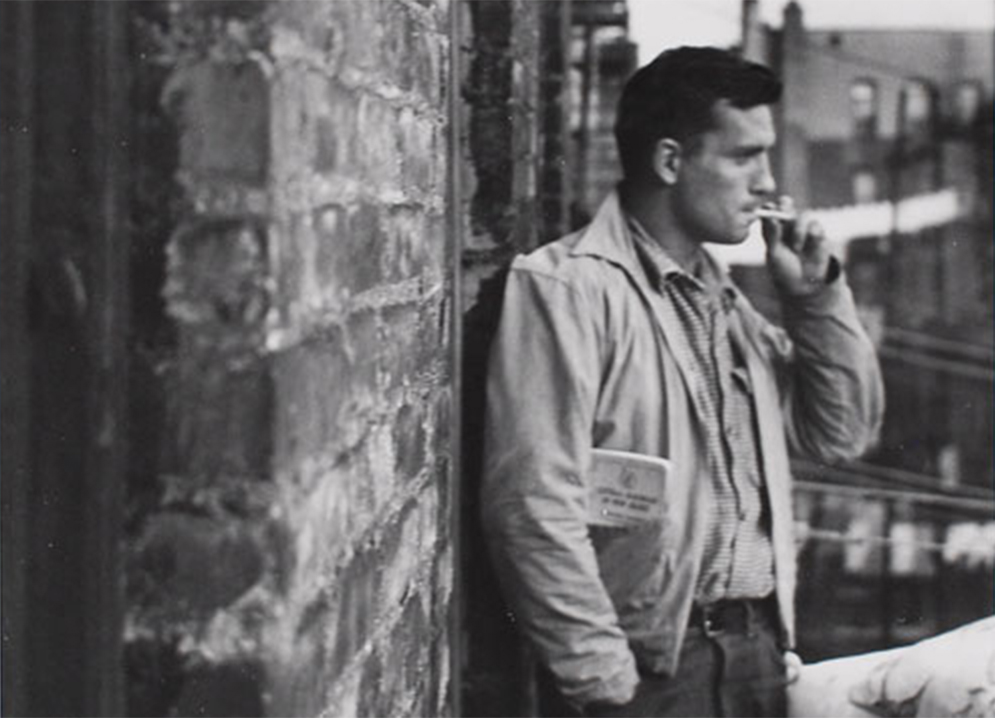 When a piece of correspondence from a deceased icon is unearthed, a lesser-known side of that individual's character is often revealed. In the case of writers, these fragments allow readers – who have seen mostly polished end products – to glimpse behind the veil of a public persona and better understand the person's psyche.
This typed letter, dated September 27, 1968, and signed twice by Jack Kerouac, is precisely that. Addressed to Kerouac's literary agent, Sterling Lord, the missive contains the premise for his final book, Spotlight, which was never to be completed, and covers some of his life's successes as well as embarrassments. Lord was a pivotal figure in Kerouac's career and was also the man who managed to sell On the Road – Kerouac's roman à clef that was written during a caffeine-drenched, 20-day typewriter marathon at a friend's New York apartment in 1951.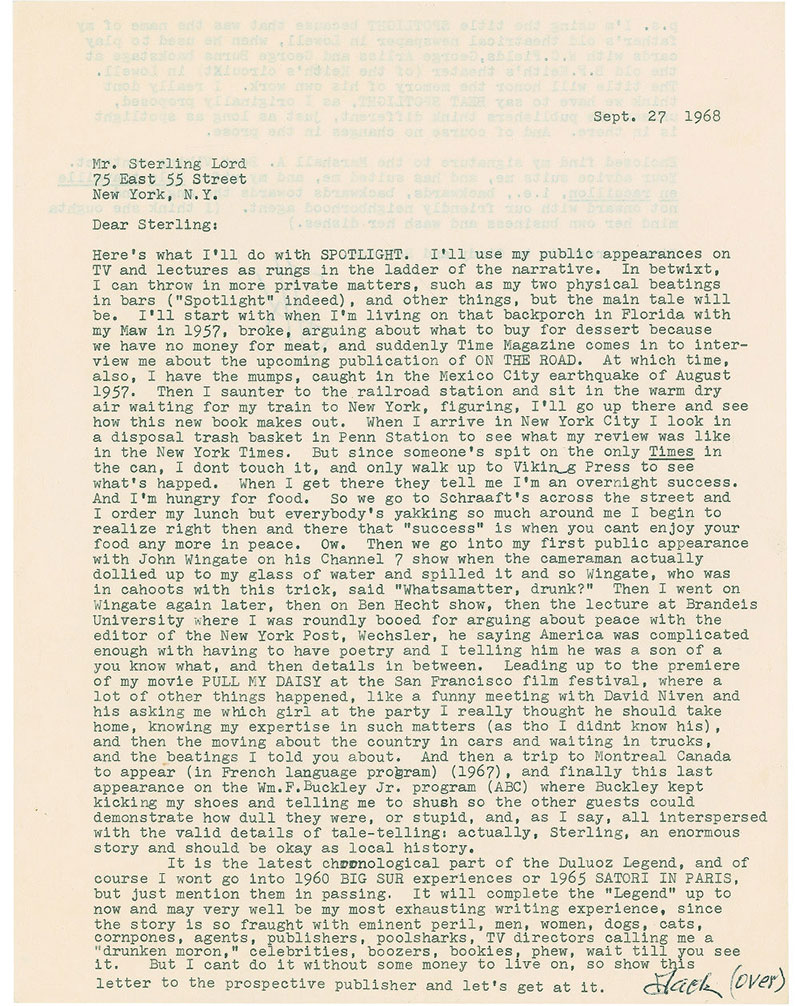 The autobiographical letter traces the rise and fall of Kerouac's great works and acts as a fascinating testament to the inner mechanics that drove one of the Beat Generation's brightest lights.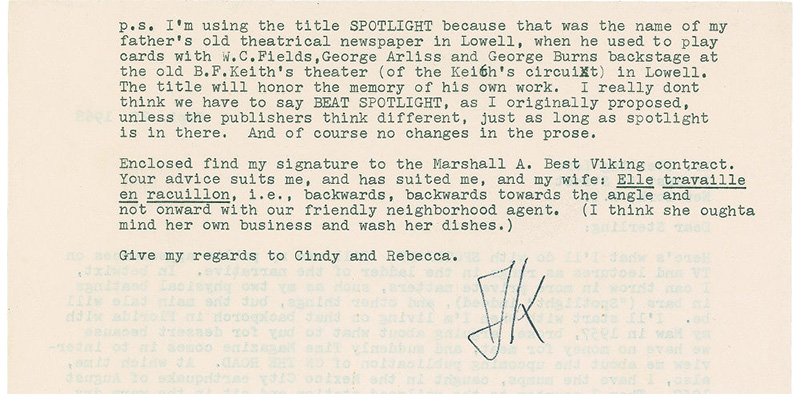 The original letter is now up for auction at Boston-based auction house RR Auction until July 15.