Cartier's highfalutin' Privé collection rings in a renewed era of dandyism, at the dual hands of the revamped Cloche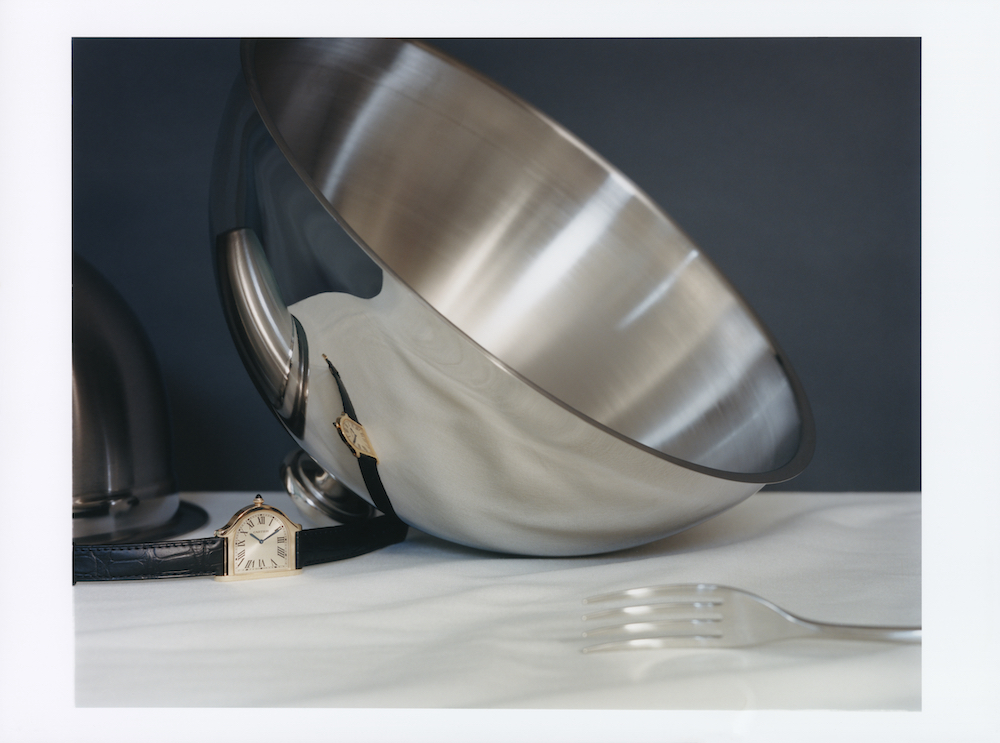 Frequent flyers more used to turning left than right will be familiar with Cartier's oeuvre at the airport, and the pull of an end-of-trip treat. The Parisian titan of luxury has become a fixture of international retail, showcasing a catalogue of wallets, scarfs, pendants, sunglasses, and fragrances seamlessly from Adelaide to Zürich. And alongside these, an ever-gleaming lexicon of shapes in watch form, each named accordingly, for example: Tortue (tortoise), Ballon Bleu (blue balloon), Tank (the footprint of an actual tank), and so on.
There are some that have collectors making like a Pokémon trainer – such as the beauty you see here. Unless you had a particularly memorable visit to Cartier's Place Vendôme flagship in 1984 or 2007, or your grandfather took advantage of a pop-up Cartier concession at Croydon Airport in 1922, it'll come as an exotic sight.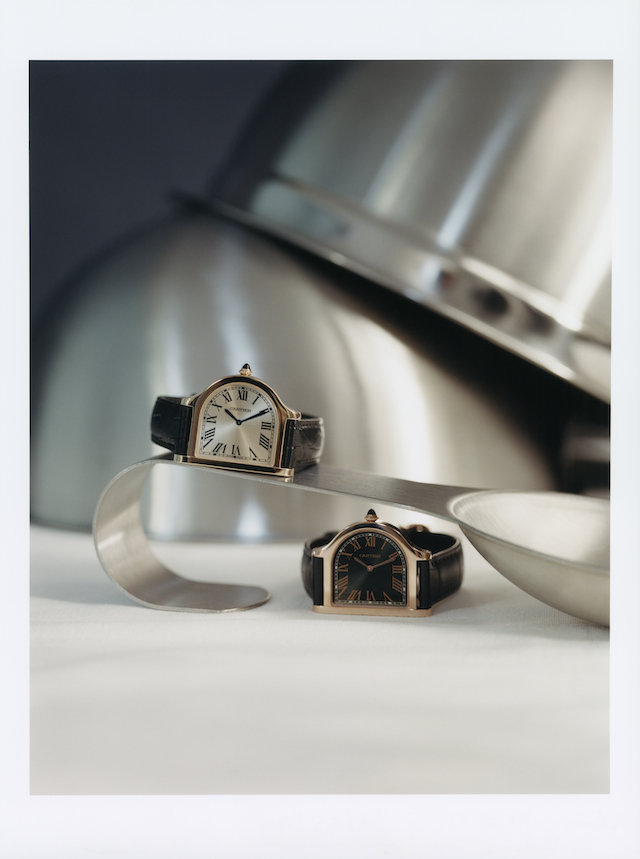 All the usual codes of Cartier's historic line in Swiss timekeeping are intact – railway track minute markings, sword-shaped hands, crown-set cabochon sapphire – but it's all about that cloche case. Although originally inspired by stirrups, the name came from the silhouette of the bell rung at a service counter – a shape apparent when you lay your Cloche de Cartier on the nightstand (at which point it handily doubles as a travel clock).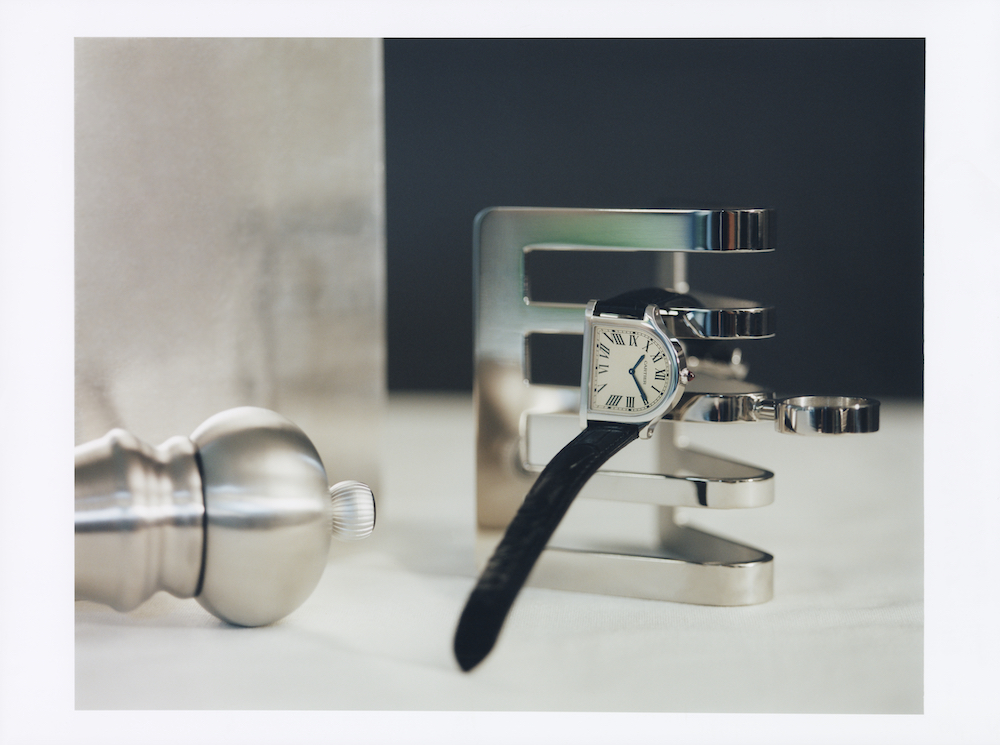 The Cloche de Cartier is the ultimate expression of the jeweller as watchmaker: ordinary movements powering two-handed watches, elevated to the whimsical and sublime by innovative case and dial design. The best vintage examples are by the Cartier London imprint established in the '60s for the would-be Parisian dandies this side of La Manche; shapes include the elongated Maxi Oval (or Baignoire (bathtub), as it's known today) or the Dali-esque Crash, (actually named after something more gruesome than melting clocks).
That Cartier once bought back old pieces and refurbished them for sale at its own boutiques is testimony to the potent, if latent, market for Le Grand Maison's vintage experimentalism. The sort of money required to fully restore a dilapidated watch would have bought a nice new Cartier London just two decades ago.
With typical enterprise and farsightedness, in 1981 Cartier initiated the Collection Louis Cartier, which became Collection Privée Cartier Paris, in 1998, and is now simply Cartier Privé – a highly limited, painstakingly curated greatest-hits compilation, updated annually, remastered, and remixed, with exhaustive liner notes.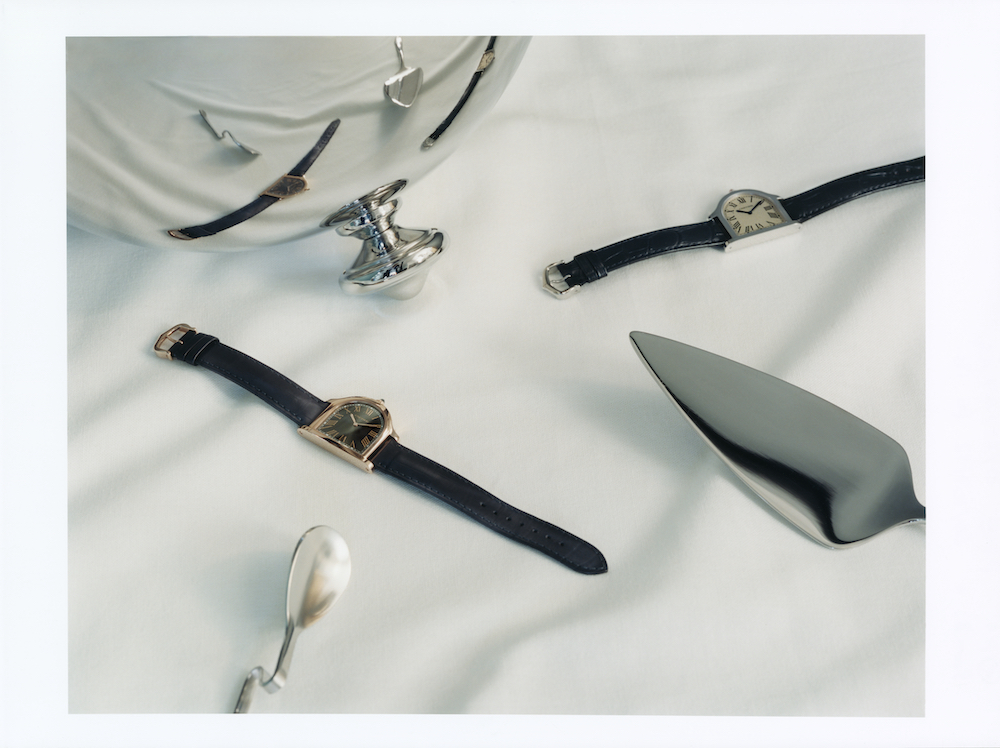 It was only a matter of time. During the late '70s and early '80s, the rebooted and blinged-up square Santos – especially the yellow-gold-and-steel bicolour version – challenged mighty Rolex as wrist-candy of choice on the St Mortiz–St Tropez axis of disco glitz. In parallel to the jet-set/Wall Street success of the Santos, interest in proper mechanical watchmaking over electric quartz was back on the rise. In other words, a perfect storm of hot luxe and luxe horology – Cartier in an oyster shell.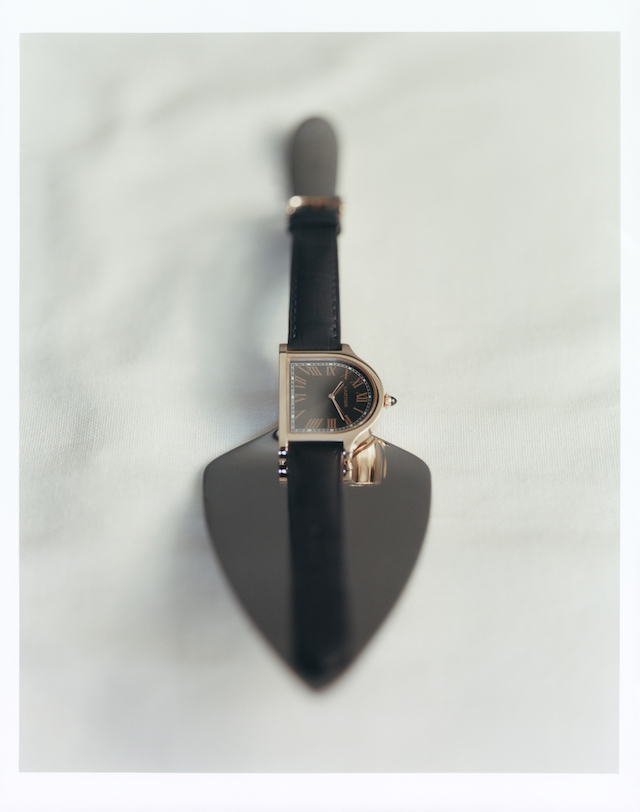 Privé's simpler movements were sourced from the various esteemed Swiss marques under the ward of Cartier's parent, the Richemont Group – mostly Piaget and Jaeger-LeCoultre. Complicated movements, like those powering the remake of the 1920s so-called 'Digital' Tank à Guichets, or those upgrading the Tortue or Rotonde with single-pusher chronograph or tourbillon, were all courtesy of the Jura's growing network of white-label hothouses of high horology – that is to say, Girard-Perregaux, Audemars Piguet's R&D arm, Renaud & Papi, plus the mysterious THA.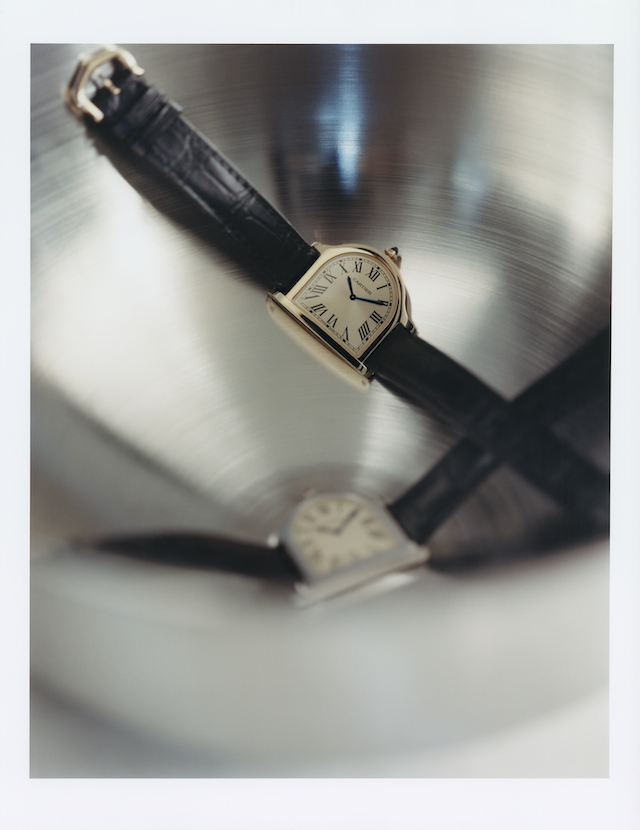 Come 2007, with pre-crash horological hedonism at fever pitch, Cartier's curated cabinet of curiosities was wrenched open once again to rapturous effect, revealing the elusive Cloche (just 100 examples, catch them if you can!) From there, a tipping point: high time for Cartier to unshackle from suppliers and invest in what was to become one of Watch Valley's biggest and best-equipped manufacturing facilities: 30,000 square feet of Cartier Manufacture.
Sure enough (more to the point, if you're quick enough), your 2021 Cloche de Cartier ticks to the tune of the dainty, manually wound 1917 MC Manufacture movement, created in 2019 entirely in-house upon the slopes of La Chaux-de-Fonds, like its countless other micromechanical siblings. The cultish Cloche is now at its most complete, and is one of Cartier Privé's most privé creations.
Photography Norman Wilcox-Geissen
Set design Lune Kuipers
Dining and kitchen accessories via Borough Kitchen and David Mellor