The founder and CEO of Hide and Hedonism discusses managing Europe's largest wine list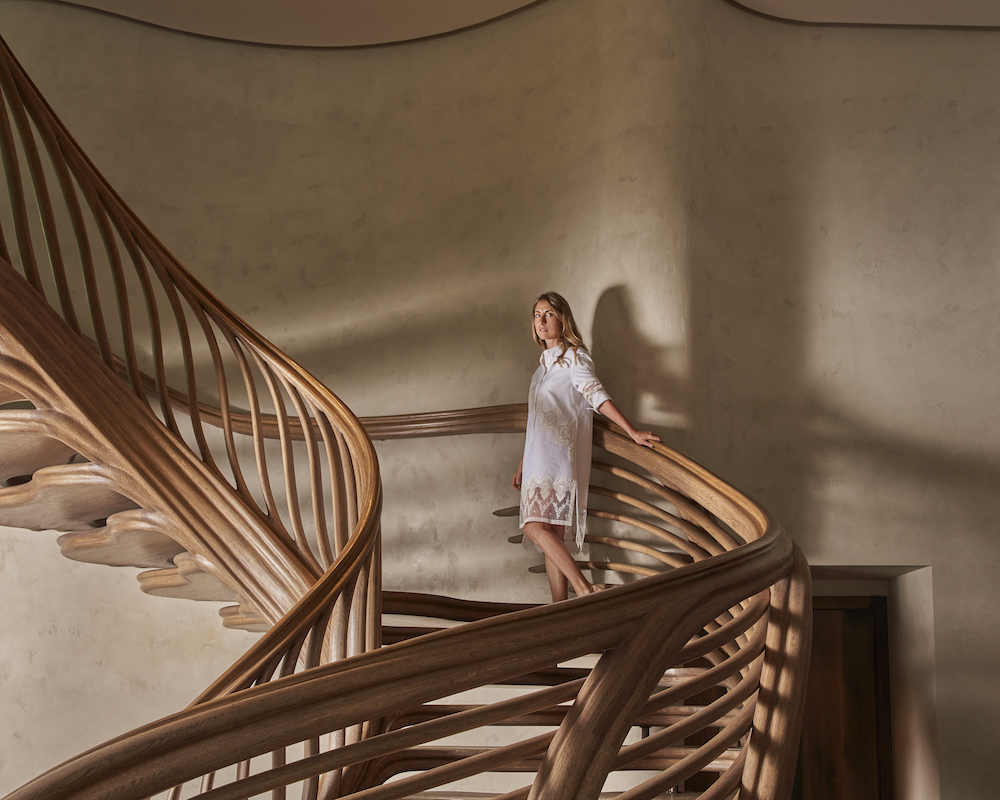 Over a decade ago, Tatiana Fokina and her partner Yevgeny Chichvarkin told wine suppliers that they aimed to open up the best wine shop in the world. The statement was often met with a wry smile and polite pass. Hedonism, their award-winning fine wine & spirits boutique in Mayfair, could now very well lay claim to this title. Resistant to just selling ostentatious lines – whose prices would give you a headache before you'd even started drinking – the two floor store prides itself on a broad selection of wines from Bordeaux and beyond that don't break the bank. Whether it is Red or Rose, White or Sparkling, there is a wine for you from their 10,000 strong selection. Because managing Europe's largest wine list simply wasn't enough work, the couple also opened Hide together with celebrated British chef Ollie Dabbous (we spoke to Dabbous after it shortly opened). Both continue to operate at a slightly altered but nonetheless frenetic pace during quarantine, and in between running the businesses remotely, Fokina spoke to Port about life under lockdown, working with loved ones and the joy of vintage champagne.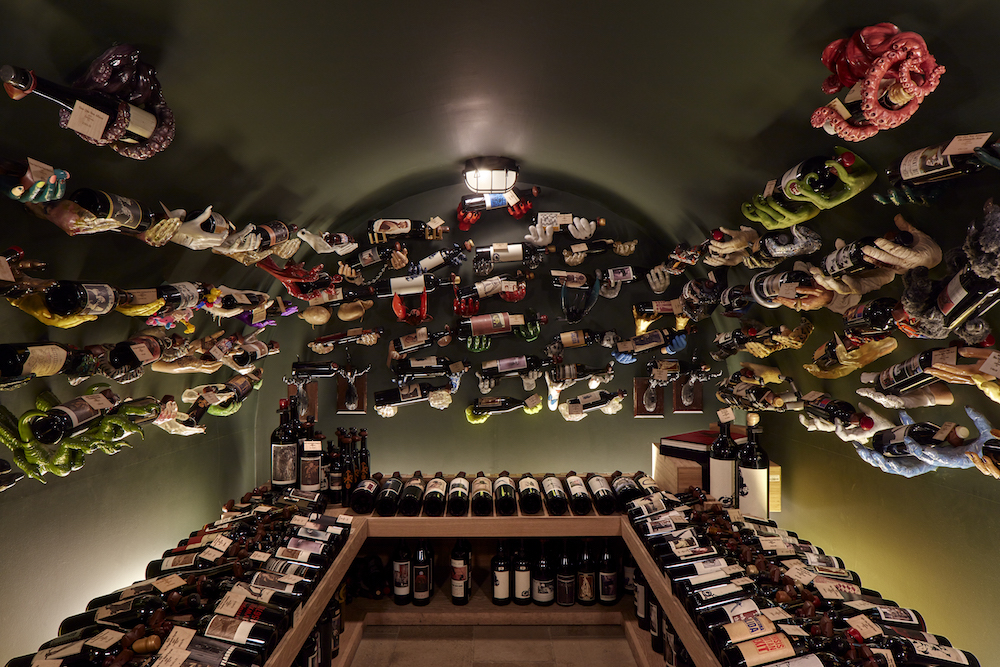 How did Hedonism and Hide begin?
As much as London is very much a capital for wine retail and trading, it was lacking one shop that would not only deliver the range, but also the right level of service and knowledge. We wanted to be accessible, modern and offer a depth and breadth without being intimidating. Hedonism opened in 2012 and it's safe to say that it's probably one of the best-known wine outlets in the whole world now. We quickly became a bit of a Mecca for anyone who is into their wines and spirits, that covers all budgets and tastes. Be it a serious collector or someone with a modest budget, we have something for them.
When Yevgeny and I ate out, especially fine dining, the wine pricing seemed unnecessarily prohibitive. You always want your wine to be the same level as your food, but inevitably with the restaurant mark up it's quite hard to do. Our customers always used to say 'if only you did food, we'd never leave this place!'. We thought 'why not?'. After five years of planning and assembling the team, we opened Hide a couple of years ago and within five months the restaurant was awarded its first Michelin star. Ollie's name was top of the list when we were thinking of a chef to partner with and it's been a complete delight to go through this process with him. His creativity and cooking has only gotten stronger.
How is lockdown?
We've been keeping busy by cooking for the NHS and are also doing Hide at Home, a takeaway service. Over the Easter weekend we did over 300 meals, which was great because we felt like a restaurant again. I miss that buzz of a live restaurant. Many of our customers have told us the first thing they'll do when this is over is have breakfast, lunch and dinner, one after the other! We're roughly 200 strong and are hopeful we'll be in a position to give everyone their jobs back when this is over.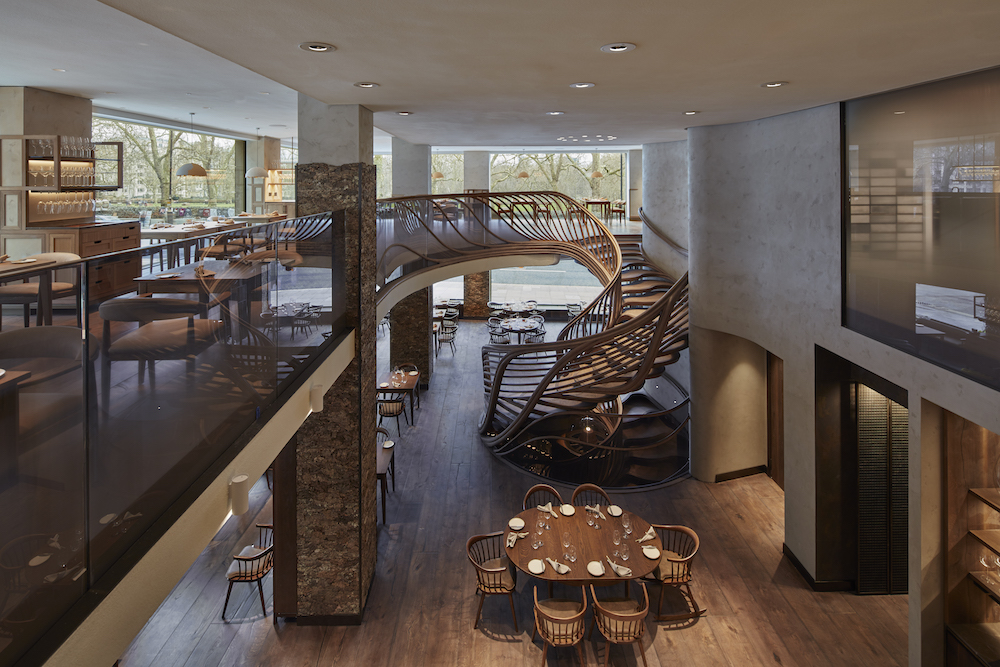 What's it like working with your partner?
It's hard to divide business and your personal life, because inevitably, you bring conversations about work home. We really shouldn't because it's healthier to have a division between the two, but sometimes it's not realistic to keep them separate. We have a strong partnership, but would I advise anyone doing it? Probably not!
Do you get to travel much?
Unfortunately no. Most people picture me flying from vineyard to vineyard, but I am mostly stuck in the office. I get invitations to the most amazing châteaus but unfortunately don't have the time to visit them. People in the world of wine are so passionate about what they do, that they are always eager to share that love. Whenever I travel with my family though, if it's the Basque country, Rioja, Georgia or France, I always try to make sure that we go to a winery and taste everything.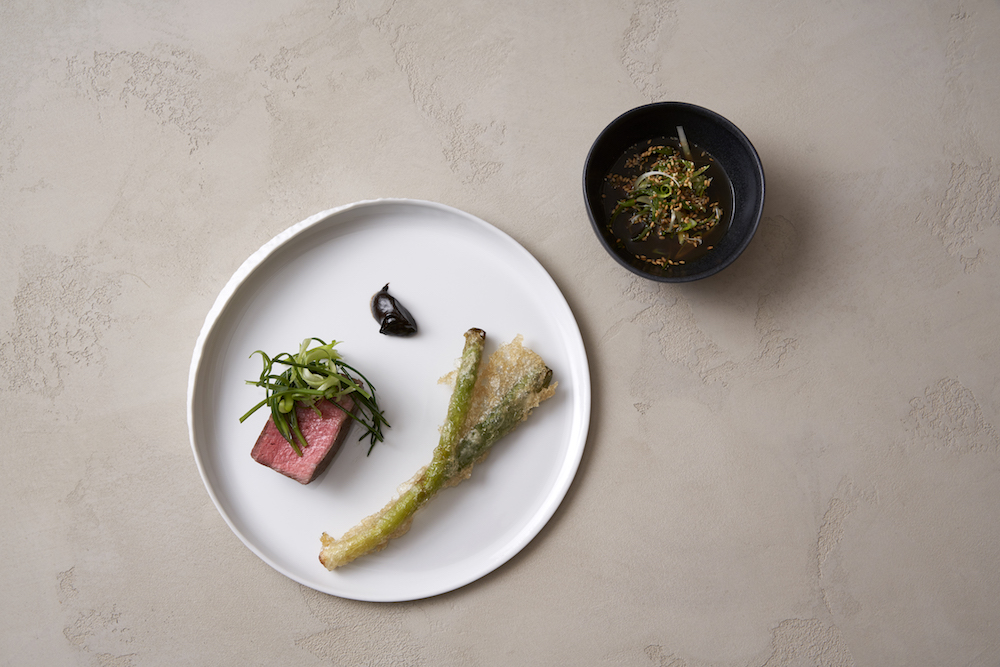 Whereabouts in the world is producing interesting wine at the moment?
In the UK, 20 years ago, I don't think could have foreseen the success of British sparkling, but everyone is excited to see what happens next. Georgia is doing many different affordable wines, likewise Morocco and Switzerland, there's a wonderful broad spectrum. You only need to pick a region and you'll find something of note, that's the beauty of it.
What are you drinking at the moment?
I am a big champagne fan. It's obviously a drink strongly associated with celebrations and there are currently very few things we can celebrate. It gives you that lovely kick, a feeling of something less mundane. One of my all-time favourite champagnes is from Henri Giraud – that's something I'm treating myself to for my lockdown birthday. It should hopefully brighten up my day!