As the founder of one of the most talked about London restaurants of recent years, Ollie Dabbous has set the bar high for his new venture. Port meets the celebrated chef to find out how it's going.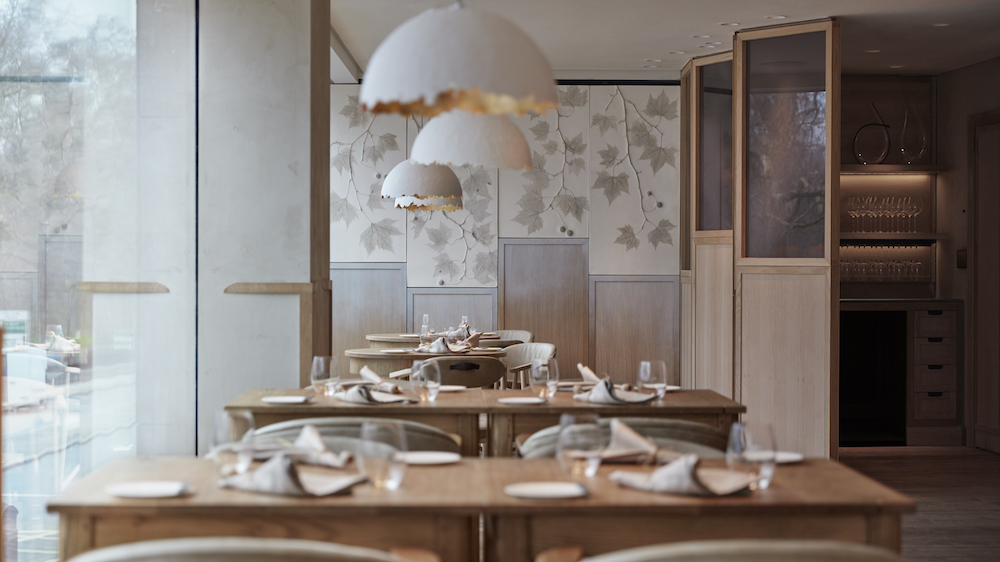 In September 2016, Ollie Dabbous – the darling of the new London food scene – stood in a vast, hangar-like space on Piccadilly, contemplating an ambitious venture. A few months earlier the chef, now in his late 30s, had controversially shut his celebrated eponymous restaurant, Dabbous, for which he had won a Michelin star within eight months of opening, and a rare five stars from the Evening Standard. Now he would be heading up a much bigger prospect: two restaurants, the largest wine list in London, and the backing of a Russian billionaire and Dabbous regular, Yevgeny Chichvarkin.
HIDE opened earlier this Spring, the vast space now divided into three floors – ABOVE, the flagship taster menu restaurant; GROUND, for more casual dining; and BELOW, a bar. The launch of the year so far, it earned Dabbous considerable coverage in the press, even if the headlines focused on the size, and the panorama of Green Park afforded from the top floor. The statistics – that the restaurant spanned 12,000 square feet and employed 150 staff – almost overshadowed Dabbous famously masterful cooking.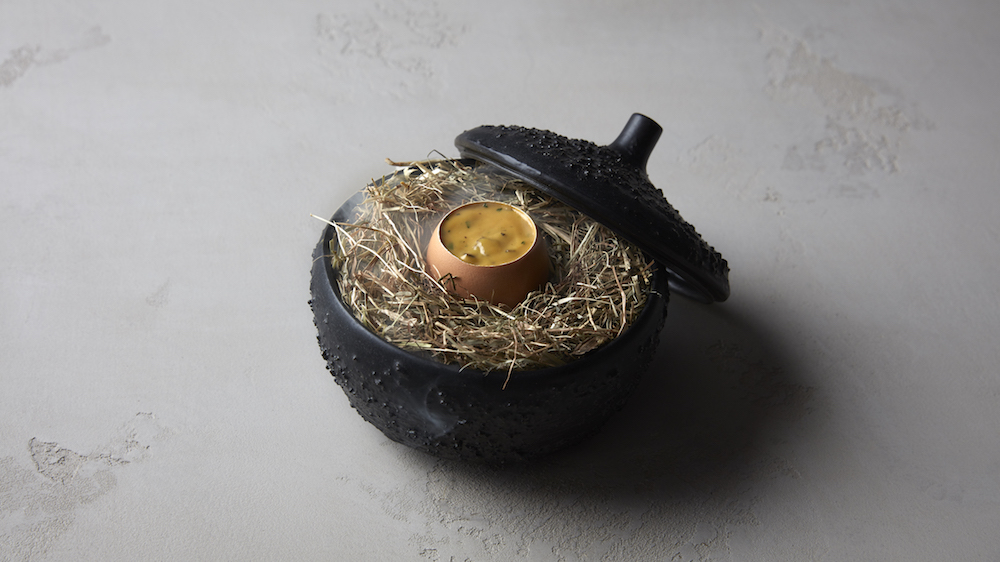 Quietly, however, without fanfare, the food at HIDE shines through, and it becomes apparent that the size of the restaurant, and the depths of the cellar, are details that will be quickly brushed past in the many, inevitable word of mouth retellings. Through the courses of raw tuna with prickly ash and Exmoor caviar, Dabbous' uplifting and famous Nest Egg, and slow-roast goose with charred kale, there was a sense of clarity; a balance of flavour that marks Dabbous' food out from the sparse and simple imitations of his style, served in self-consciously minimalist restaurants. Clearly Dabbous can exist happily on any scale, only here, looking across the traffic of everyday life to the urban oasis of Greek Park, he has found a fitting home. 
Dressed in a set of chef whites designed by Maria Grachvogel for the restaurant, rather than his trademark tight white t-shirt, Dabbous spoke to Port about the particulars of contemporary fine dining, staying down-to-earth, and how Dabbous has changed him as a chef.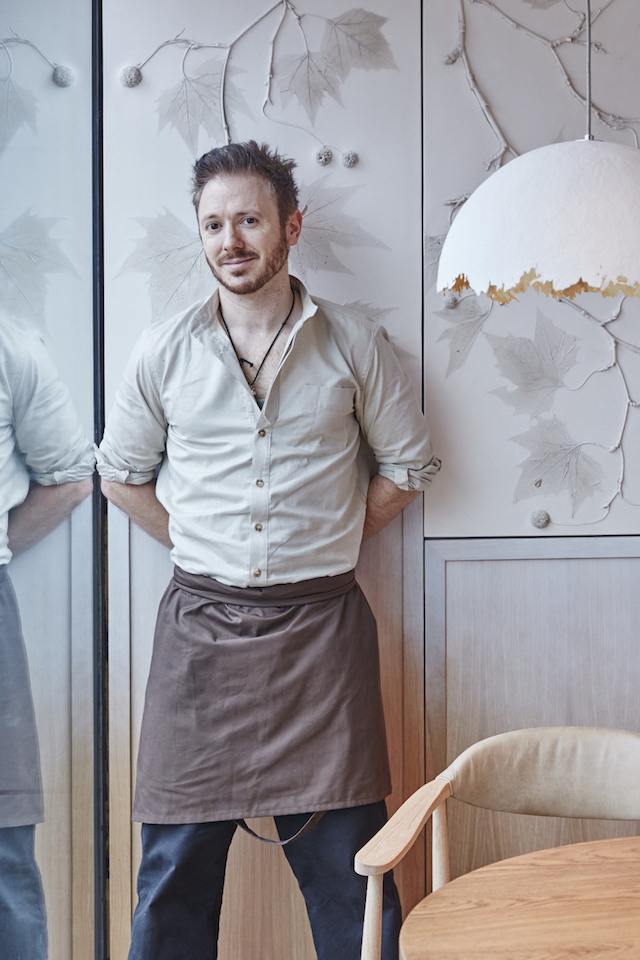 For a taster menu, the HIDE lunch menu is very light and easy. How do you find that balance? 
The food I like to cook has always had a focus on light, clean flavours, so it's never been something I've set out to achieve, but here a big influence was the use of natural light in the architecture. When I was beginning to think about the food you would want to eat here, especially with the vegetables at the beginning and the broth, I thought about the light and view over Green Park. You see the busses go past and people jogging – a little vignette on London life – and that suggested something organic and light, rather than something quite 'cheffy'. 
It seems to be quite a modern approach to fine dining.
Hopefully it's the right thing and reflects people's desires to eat a bit more healthily without it feeling like you're missing out, or being purged of anything flavoursome or tasty. There's ways to achieve that sense of luxury and indulgence without piling the calories. Our second course on the basic menu, for example, is the raw tuna dish which is incredibly indulgent texturally but there's very little fat content in it.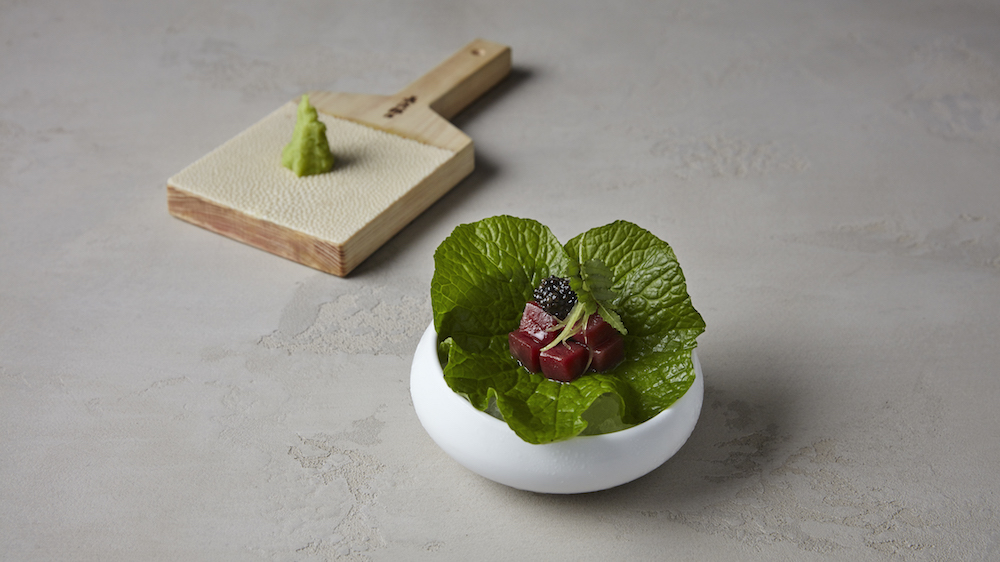 The taster menu for HIDE is notably down-to-earth in terms of pricing. Where does the motivation for that come from?
I've always felt fine dining was a bit flabby or bourgeois, and thought there could be a way of streamlining the experience without compromising the food. With HIDE, I wanted to get a broad demographic through the doors; I don't want it to feel like the cliche Mayfair restaurant clientele. When we opened I wanted to have a taster menu under £100 and the entry-level glass of wine to be a fiver. Then, if you want to spend more, theres the breadth and depth of the cellar of Hedonism wines, and the £30 corkage for that service has been a winner so far. 
I think the motivation ultimately comes from when you start your career and you value every penny you've got. Chefs don't work for much money when they're learning the trade and even long on into their career. I had to work hard to earn the money that was in my pocket and I still remember that now.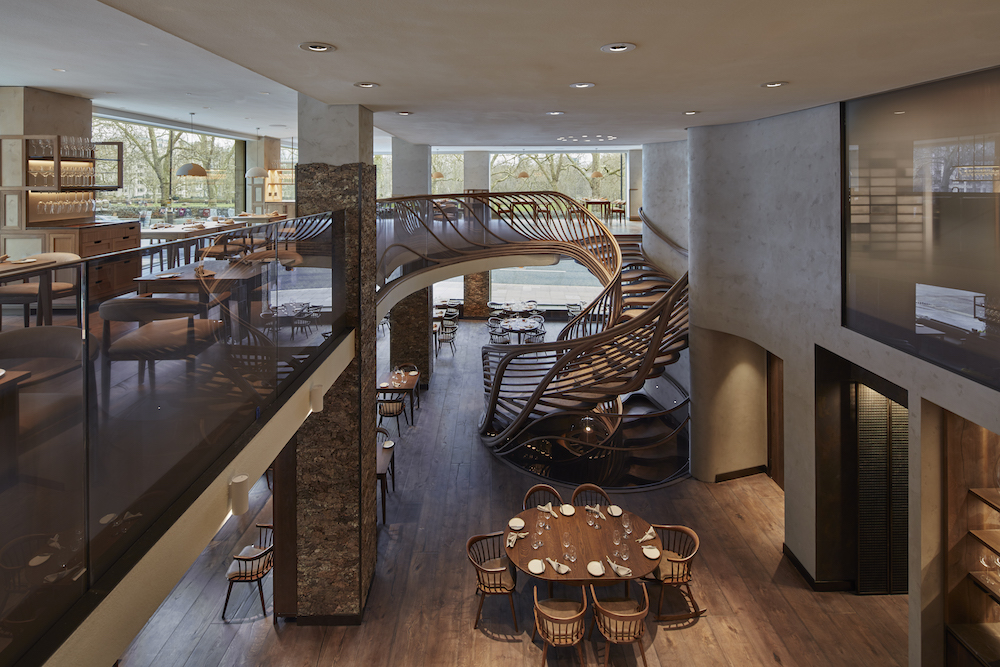 After all, you are still young and so these memories will be fresh in your mind.
I've never lost that perspective and I never want to. I remember things that used to frustrate me or motivate me, and I try and empower the staff as much as I can, to give them all the tools they need, the recipes, the space. A little bit of empathy goes a long way and I try to look after them – they're the most important asset you've got as a chef.
Dabbous was a particular success – what convinced you to shut up shop and work on HIDE?
I couldn't turn down the offer to set up HIDE, and after five years at Dabbous it was feeling smaller by the day. I needed a fresh challenge. Then Yevgeny emailed me out the blue – it felt like a one-off so I got things moving straight away – closing the company, keeping my initial investors happy, and then moving all the staff across. I started working on the menus straight away in a little test kitchen on an industrial estate and, after four months of that and a six week break, I was typing the menus up.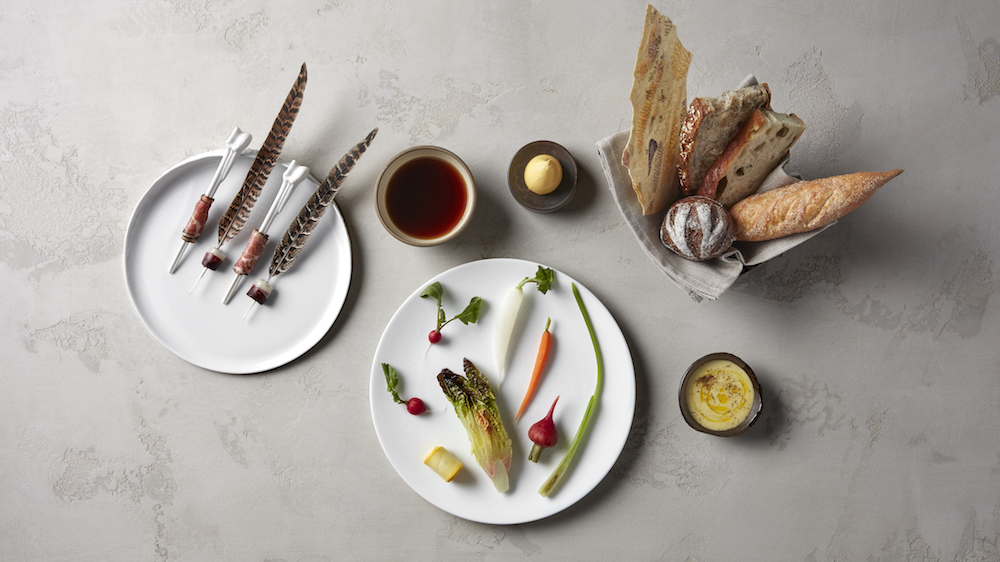 Did any dishes carry over to HIDE from Dabbous?
I didn't want to bring too much with me because it's a new restaurant with a new name, but it's nice to have a little nod to the previous restaurant, and the Nest Egg is a dish I first cooked about eight years ago. It's been refined over the years but it's still very simple – as with all the food at HIDE, I want it to make sense as you eat it.
What's your opinion towards Michelin? 
We have clear aspirations and I think we are cooking to a high level, and being very self-critical about it. We would love to get some accolades for what we're doing but ultimately it's up to the judges to say if we deserve it or not. It's always more about the work of the staff in any case – a pat on the back for their hard work. There's nothing like getting official recognition when you're a young chef to bolster you.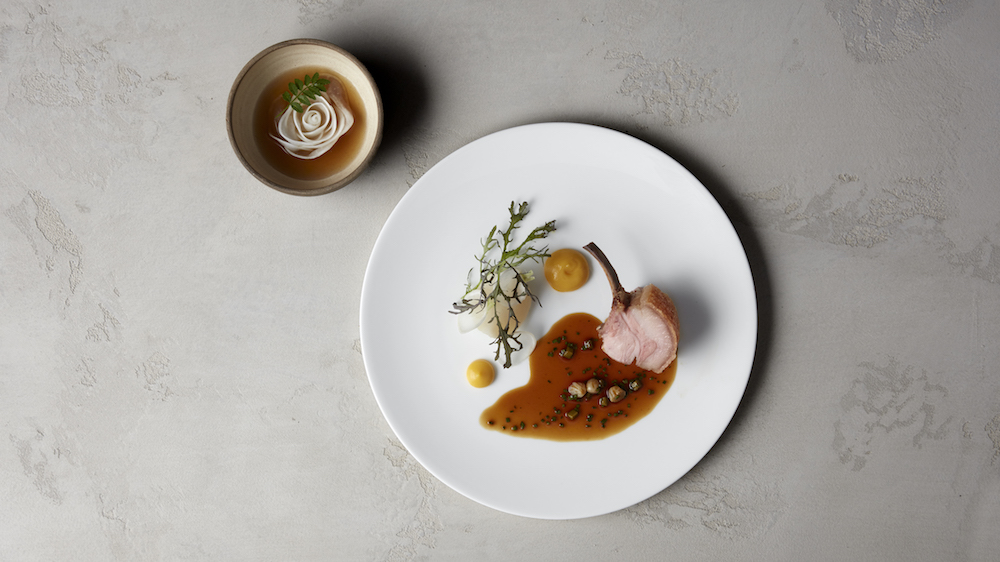 It has been a few months since HIDE opened. Has it changed you at all as a chef?
It's forced me to delegate more, which I needed to do and is also something I feel more comfortable doing given the strength and depth of the head chefs on each floor. But my day to day existence is, as it always has been, completely unglamorous: early starts, late finishes, dirty aprons. I always say you're only as good as your last service and I think if you have that mentality it will benefit you in the long term.
Where do you go from here? 
Making it as sustainable as possible, as enjoyable as possible… and I've got another book that I need to write at some point. At the moment it's all about just constant refinement – you get a little bit better everyday, a little bit easier everyday, just through being smart. It's been satisfying being involved in something of this scale from the get go and seeing it become what it is, and hopefully it will get better and better.