The three Michelin star chef reflects on his latest project in Marrakech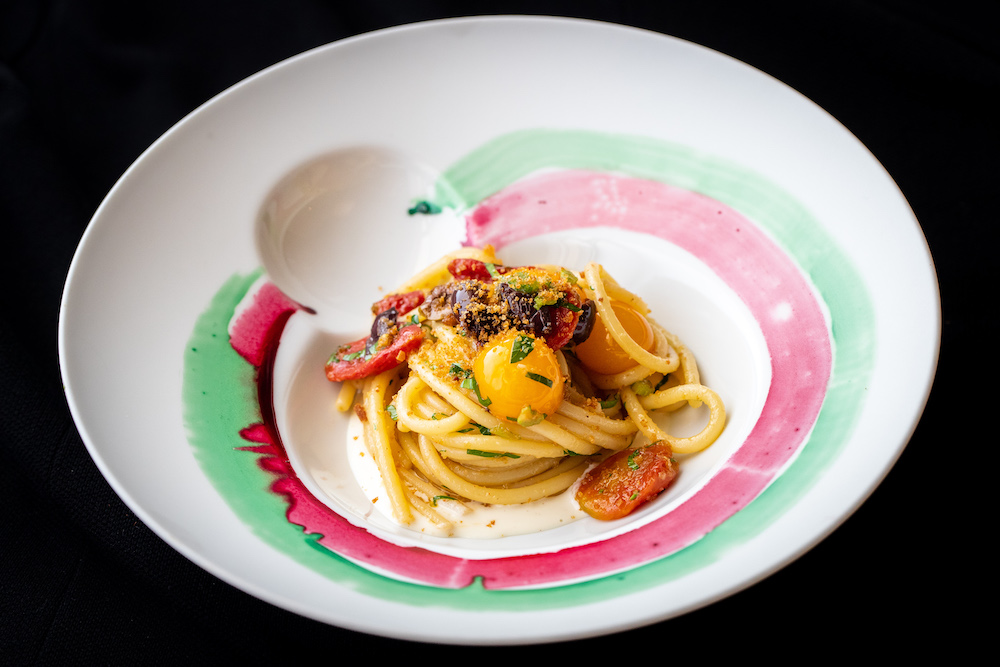 When Massimiliano Alajmo gained his third Michelin star at Le Calandre at the age of 28, it made him the youngest chef in history to obtain the guide's highest distinction. He is probably also one of the few to earn his stars at the restaurant he grew up in; in fact, it was his mother Rita who earned Le Calandre its first when she held the reigns of the kitchen back in 1992. Cooking is still very much a family affair, in business as well as the kitchen. Rita and her husband Erminio, Massimiliano, plus brother and sister Raf and Laura, all work together at their eponymous company – the Ajamo Group – which over the years has grown from managing just one family restaurant in the form of Le Calandre to three, as well as four bistros in Italy and Caffè Stern in Paris. The latest project for Massimiliano is SESAMO, an Italian restaurant which can be found, somewhat surprisingly, at the Royal Mansour Marrakech. Although the new address is a departure from his home turf, and the group's familial bistros, the chef has deftly married together Italian favourites with local Moroccan ingredients, and proved that even a slice of classic Margherita pizza can be served in the opulent setting of a Marrakech palace.
As the Royal Mansour Marrakech recently reopened its doors after closing due to the pandemic, Port caught up with Massimiliano to chat about the inspiration behind his new menu, what it's like working with family, and how the simplest Italian dishes can be the best.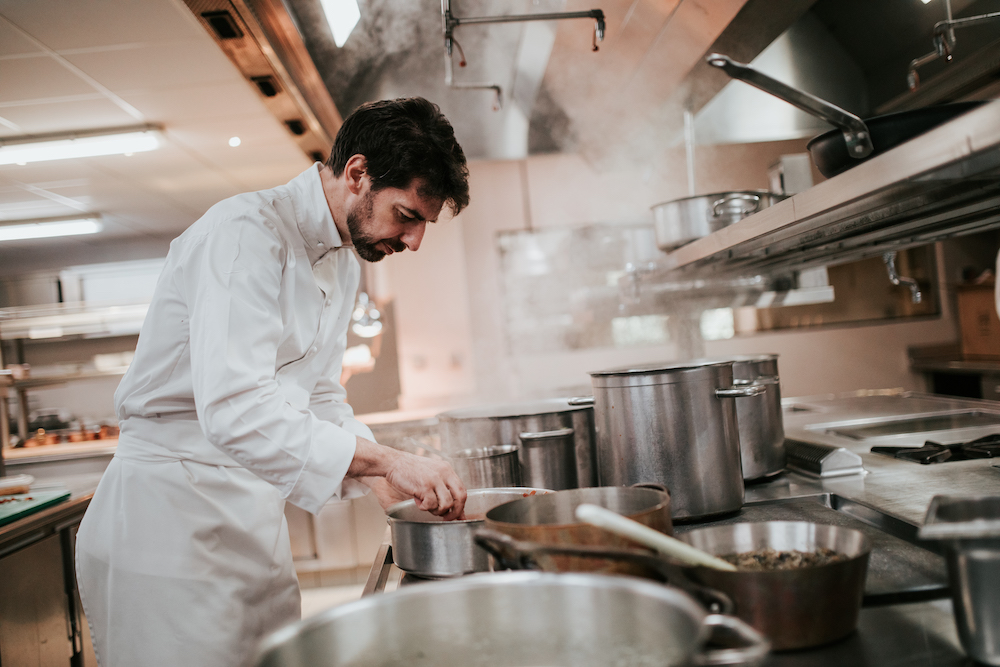 Where did your love of cooking come from?
From my family. I feel extremely fortunate and grateful to be able to work with not only my brother and sister, but also my parents, especially because if we didn't work together we would rarely see one another. Each one of us has a fundamental role in the business to which we dedicate a whole lot of time and passion. Our family's professional interest in food and restaurants can be traced back to the end of World War II, when our grandfather, Vittorio, opened a humble cheese counter inside the main market hall in downtown Padua. After working in restaurants in the Veneto region in Northeastern Italy, my parents, Erminio Alajmo and Rita Chimetto, took over Le Calandre restaurant in Sarmeola di Rubano, a small town just outside Padua, in the early Eighties. When I was a kid, at the age of five, I used to spend my free time in the kitchens of Aurora restaurant (Le Calandre was called Aurora back then). While my mom was cooking, I used to wander around amongst the chefs and dream about one day wearing a chef's jacket of my own. Cooking was my destiny, even if I loved playing basketball, and for about a year I considered leaving the restaurant world to become a professional basketball player. I believe I made the right decision.
What have you learned from working with family?
Hospitality. My parents and grandparents taught me the value of hospitality, to host and restore, to transmit wellbeing and welcome people with your arms wide open. With all of the restaurants that Raffaele, my brother, and I have opened over the years, we try to instil the same sense of hospitality that we would like to receive ourselves.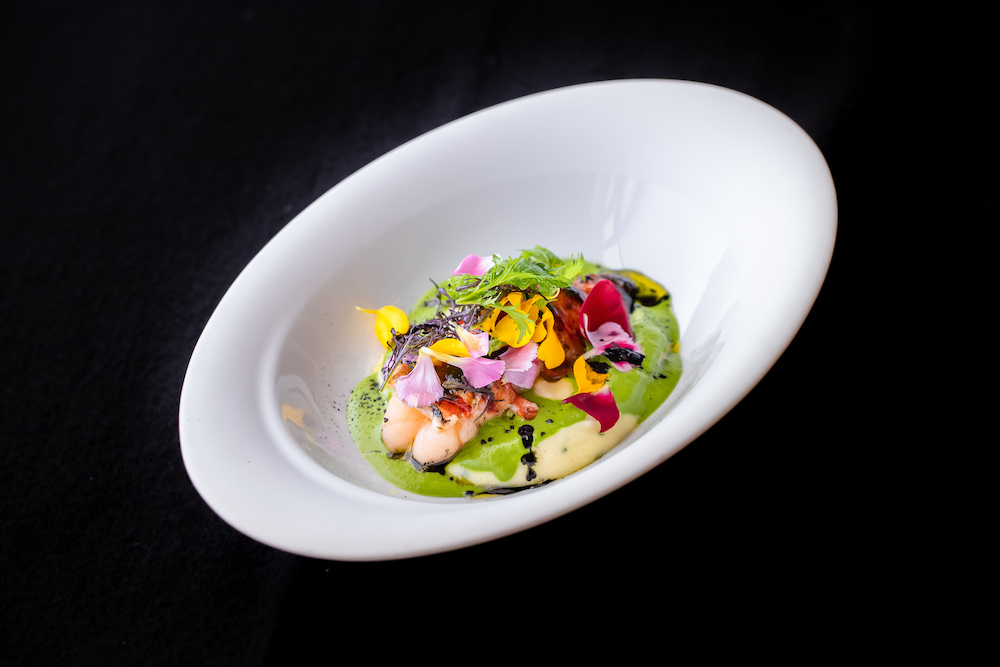 Is there someone who has had a particular influence on your cooking? 

My mother Rita, who taught me that what you don't put into a dish is just as important as what you do. She's able to make the most incredibly flavourful food with just a few ingredients. She's been a vegetarian for over 30 years for health reasons and really opened my eyes to what we call Veg-Italian cuisine.
How would you describe your culinary philosophy?

The three main principles of my cuisine are depth, lightness and fluidity. Fluidity interests me because it's the essential quality of water and because it can't be confined. I'm interested in transferring the concept of fluidity, or liquidity, to food, which doesn't mean eating liquid foods. It's the concept. Liquids or fluids can't be contained which means that they are elements that take the natural course that they were intended to take. Water carries with it all of the memories of the path it has taken. Which, with regards to food, means that every ingredient in a recipe must contribute to the memory of the path it has taken to create harmony and fluidity.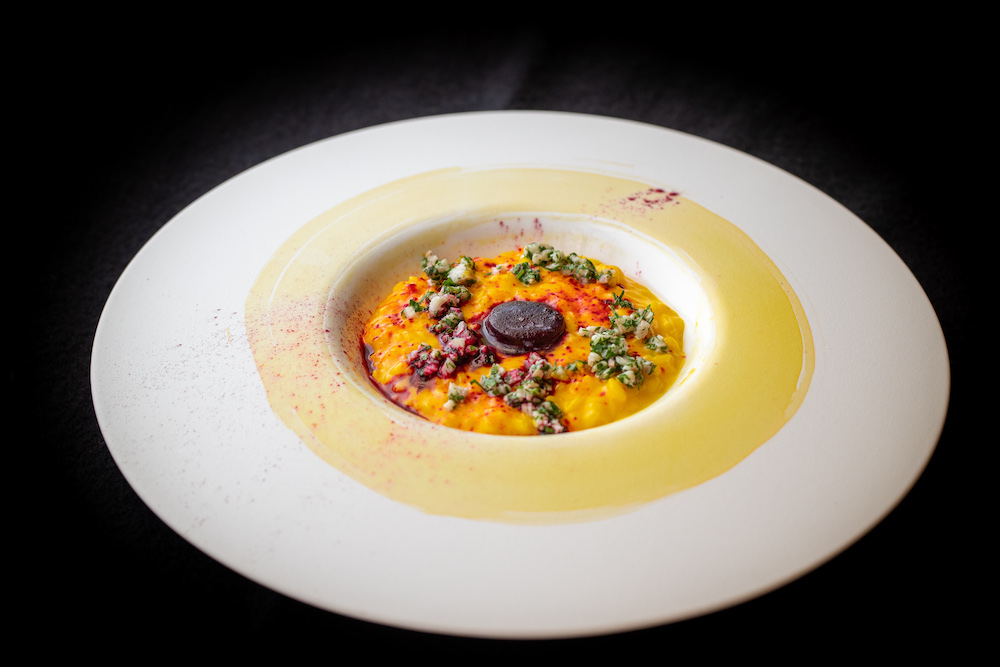 Your latest restaurant, SESAMO, at the Royal Mansour Marrakech is the first time that the Alajmo Group has partnered with a hotel. What drew you to the project?

We've known the general manager of the hotel, Jean-Claude Messant, for a long time. When it was decided that they would like to add an Italian restaurant to their collection, he graciously thought of us first. My brother and I flew to Marrakech to get to know the property and fell in love. Who wouldn't? We were really impressed with their decision to use local artisans to create the stunning interiors. Plus, their level of customer service is unmatched. 
What was your inspiration for the menu?
At SESAMO, we try to focus on highlighting Italian ingredients, particularly fresh produce. At the beginning of the project, we brought over an agronomist from Italy who planted Italian fruit and vegetable varietals inside the Royal gardens. Other ingredients we import directly from Italy. The style of the cuisine could be defined as classic Italian, in Alajmo style.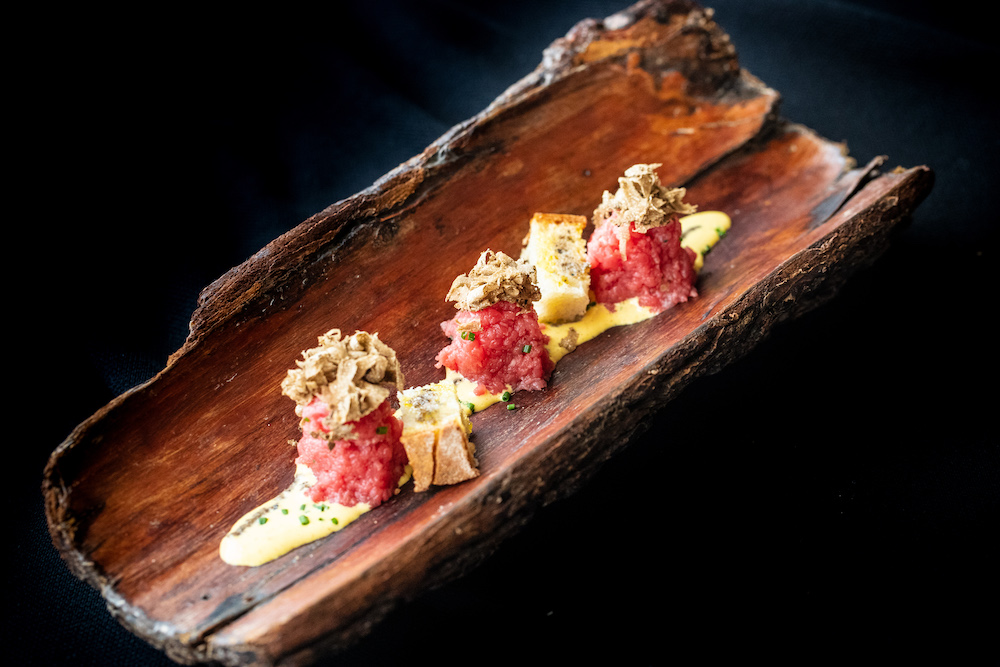 As well as cooking with locally grown vegetables you also use local olive oil, and even have plans to make locally produced mozzarella. Has cooking with local Moroccan produce, but with an Italian touch, brought any challenges?
More than a challenge, it's a stimulating process and continues to be so, particularly the process of integrating local ingredients into Italian cuisine. The dessert, Apriti Sesamo, which is a sphere of sesame and almond nougat filled with saffron, neroli, and almond foam and a citrus passion fruit sauce, is a good example of blending both Moroccan ingredients with Italian cuisine. 
Which Moroccan ingredients have you most enjoyed cooking with?
Orange blossom or neroli, which can also often be found in the cooking of Southern Italy.  
What is one of your favourite traditional Italian dishes? 
Bread and olive oil. There is nothing better than tearing into a fresh loaf of sourdough bread and sharing with others around a table. Everyone with their own dish for dipping into 100 percent extra virgin olive oil, my favourite of which is Sicilian. 
You have maintained three Michelin stars at Le Calandre since 2003, and the restaurant has also made the "The World's 50 Best Restaurants" for more than ten years. Do you feel the pressure to keep going? Or worry about running out of ideas or inspiration?
Our goal as chefs is to make your guests happy and provide them with a fun and fulfilling experience. My challenge each day is to make sure our guests leave with a smile. The ideas and inspiration are a second thought.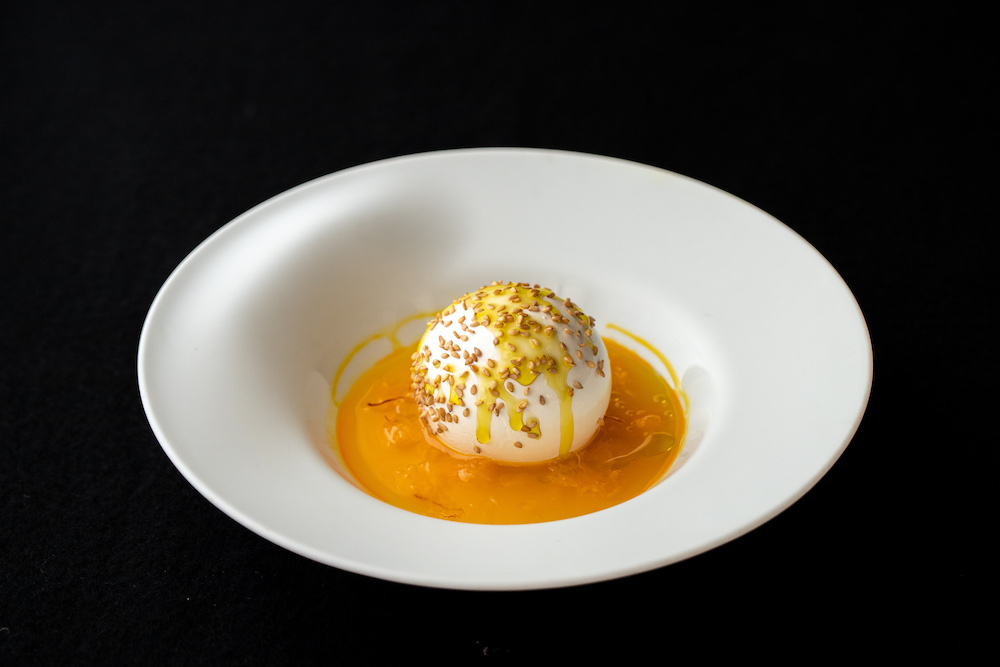 With current concerns about sustainability, particularly within the food industry, how do you build sustainability into your restaurants?
For me, sustainability is based on human relationships. We invest everything into our relationships with our staff, with our guests and particularly with our producers. It's a circle of sustainability, based on small gestures carried out daily.

royalmansour.com/en/dining/sesamo-marrakesh