What happens when a new whisky distillery opens on a tiny, remote Scottish island?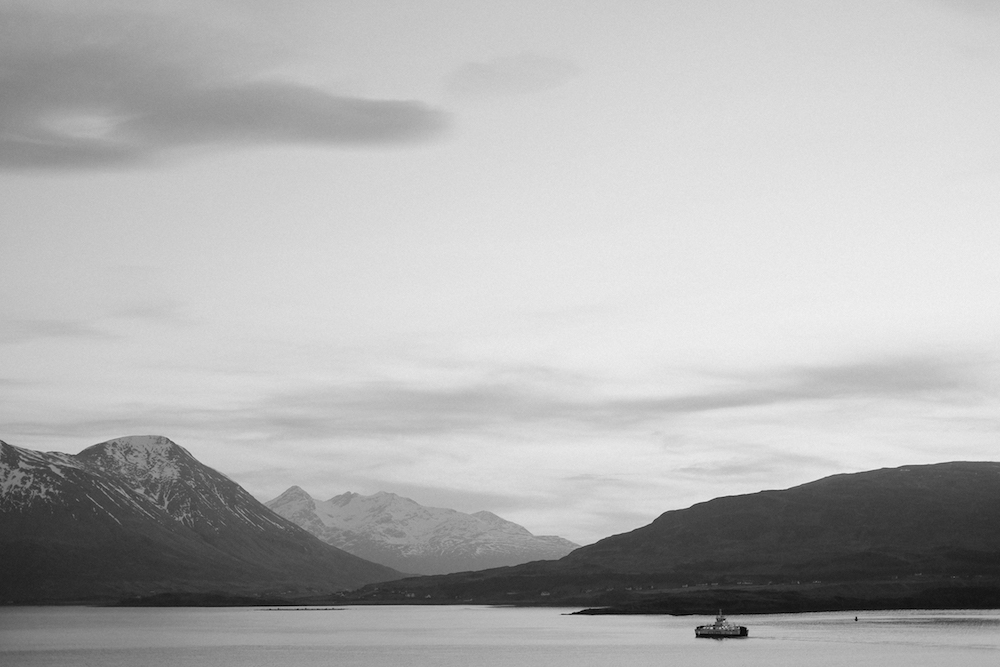 Time, the deer, is in Hallaig Wood
There's a board nailed across the window
I looked through to see the west
And my love is a birch forever
By Hallaig Stream, at her tryst
At Hallaig, a hamlet deserted since 1854 on the south-east coast of the Scottish island Raasay, the slopes down to the sea are so steep that the inhabitants would tether their children to pegs to stop them dropping off the edge while playing. Peering down from the windows of our Land Rover Defender, I imagine the ghosts of these villagers once eulogised in Sorley MacLean's famous poem 'Hallaig', as we bump along the twisting roads of Raasay, a remote inner Hebridean island to the east of Skye.
We're quickly learning that Iain Hector Ross, our merry guide, is a fountain of knowledge when it comes to the historical quirks of Raasay, which according to the last census in 2011 has a population of 161 people. He points to the clear blue coves where the dolphins lark, and the secluded, sandy beach of Inbhir; where the Queen used to have private picnics with the HMY Britannia moored up just offshore.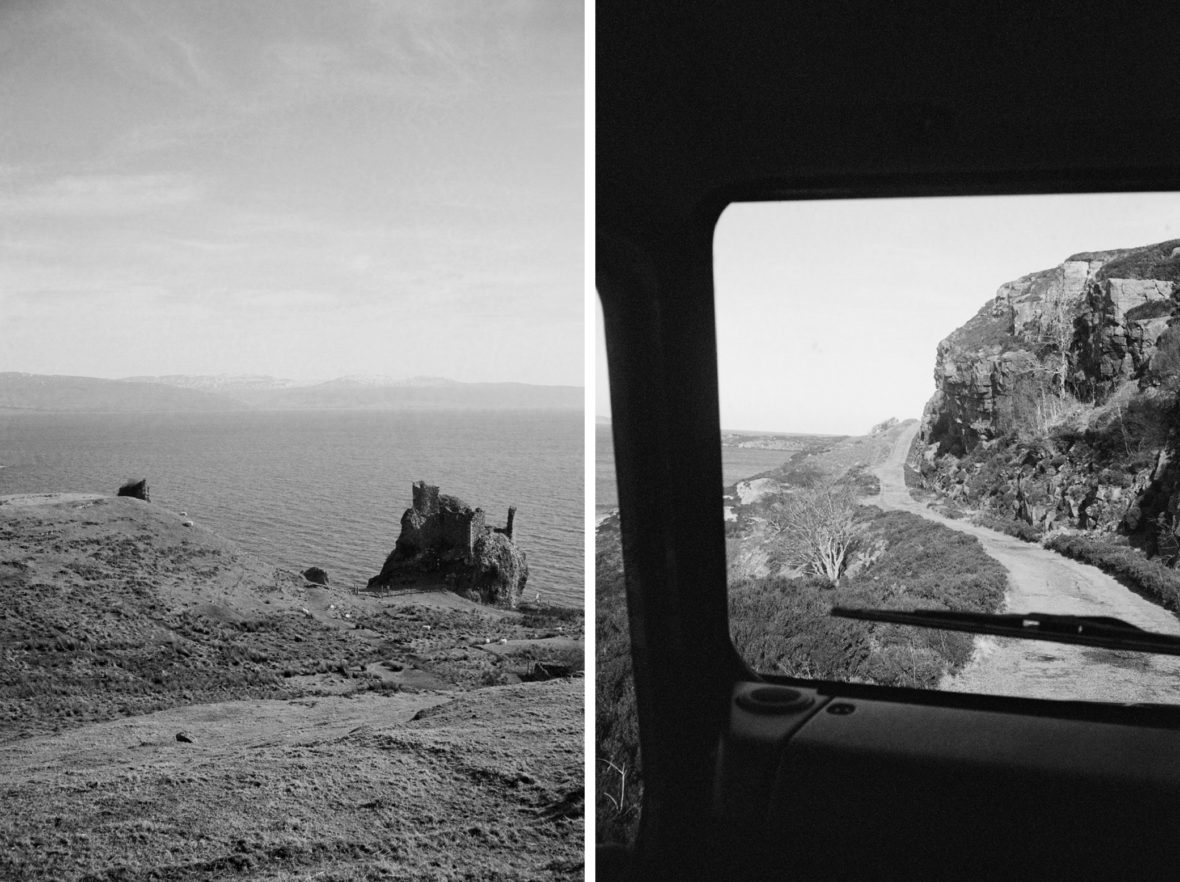 Strictly speaking though, we're here for the whisky. And while moonshine was (quietly) made on Raasay for generations, the Isle of Raasay Distillery is the island's first legal distillery, opened in September 2017 by co-founders Alasdair Day and Bill Dobbie. We're here to drink up the progress they've made, and revel in a peaceful weekend at what feels like the end of the world. It's not often that Scottish distilleries are this good-looking, or that they have luxury accommodation overlooking the sea.
Between Inver and Milk Hollow,
somewhere around Baile-chuirn,
A flickering birch, a hazel,
A trim, straight sapling rowan.
Last year, an advert for a dream job did the rounds amongst whisky aficionados and city-dwellers with romantic aspirations of escape – a distiller was needed to produce the distillery's first single malt whisky. "Must be enthusiastic about remote island life," it read.
True, Raasay's not exactly a doddle to get to. But obviously the journey's part of the fun. From London, we fly to Inverness, taking a beautiful, meandering drive to the west through the Highlands with it's open straths, snow-capped crags and shaggy cattle. Then it's onto Skye and the car ferry from Sconser across the blustery Sound of Raasay. It's all ridiculously picturesque, but when one of the guys at the distillery gives me a tip-off about taking the train up to Mallaig instead (a route that climbs over the famous Glenfinnan Viaduct) and a ferry onwards from there, I resolve to take the sleeper next time.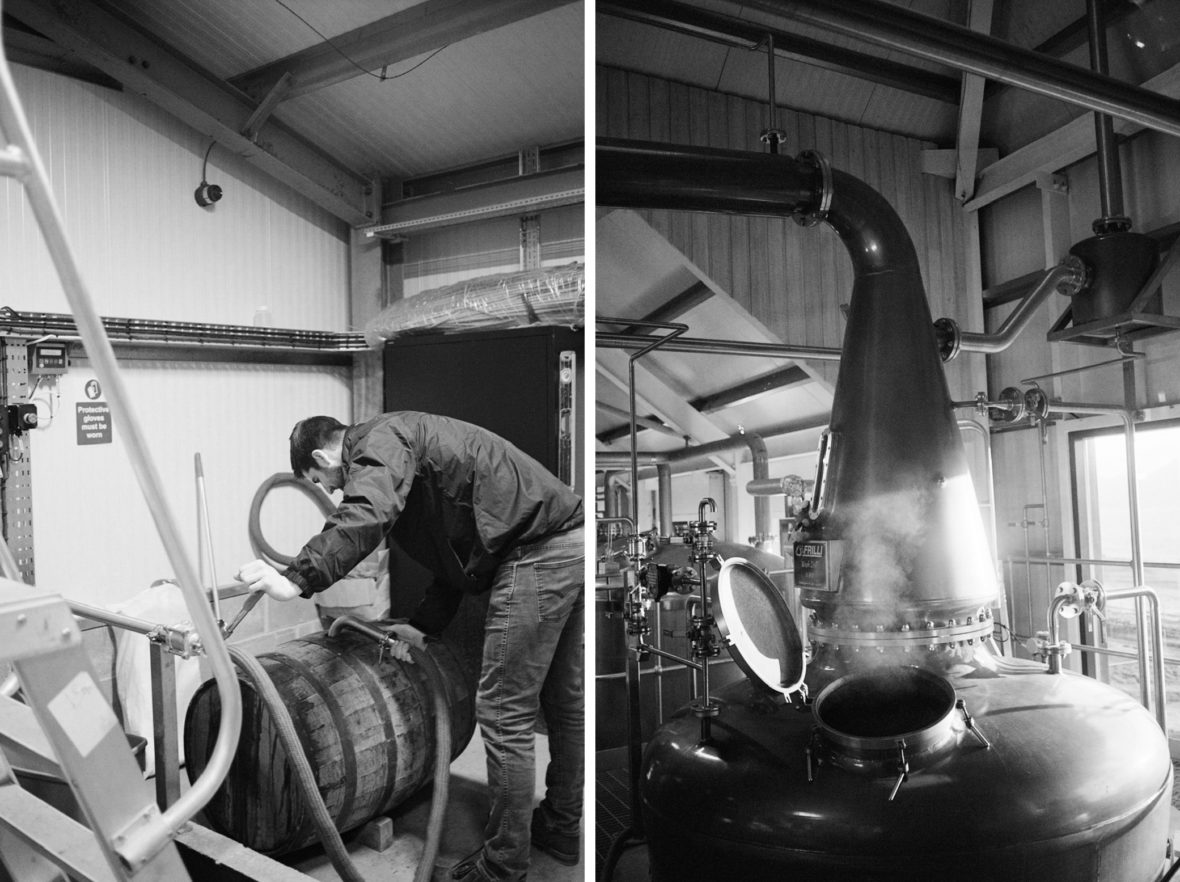 The next day we're taken up the slope to the whisky warehouse, though that makes it sound more industrial than it is. Right now, it's more an orderly collection of casks containing the distillery's first single malt, which will be ready in 2020. Day plunges a whisky thief (a large bronze pipette-like tool) into one of the barrels for us to try, and because it's still two years off maturing, it's a light rosy red, transferred from casks which once stored Tuscan wine. Though young, the whisky already has a balanced fruity taste, with a lightly-peated minerality that belies Raasay's volcanic rock. This doesn't have the smokey punch of say, a traditional Islay whisky, but that's exactly what Day and distiller Iain Robertson want; a single malt that's modern and unafraid to push the boundaries.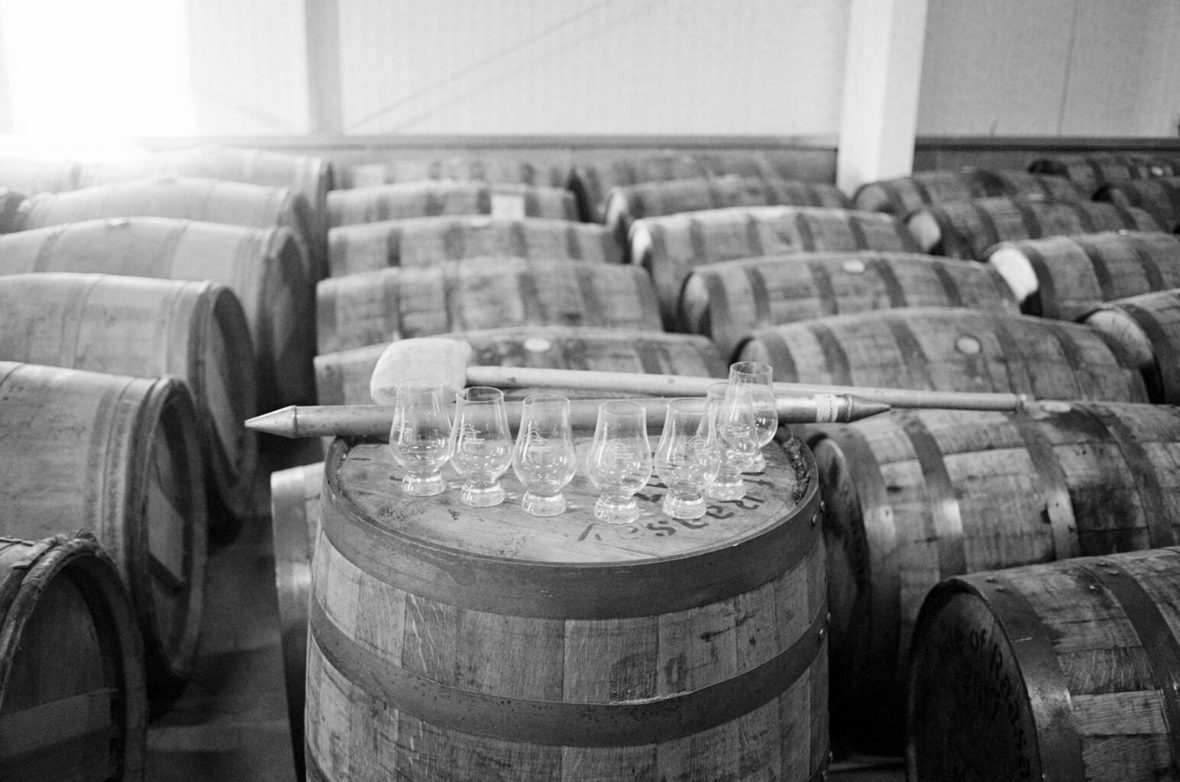 Clearly, the abundance of silence is one of the island's draws for its residents, as well as those who visit. Norman Gillies, the young manager of the distillery, was born on the island; he left Raasay to study engineering on the mainland, and spent time living in Australia too, but he's back in spite of the fact the island's population has fallen by over 16% since 2001. As well as having worked on the construction of the distillery, he's now building his own house in the woods behind it.
As with many remote islands, he tells me, most people on Raasay have at least a couple of jobs. There's Iain Hector Ross, who is a great writer and has penned an indispensable whisky dictionary, and as well as being distillery manager, Gillies is a fireman too. He describes his own dad as "a hobby bobby" – and in fact, when we're running low on fuel after our drive in the Defender, we stop at his dad's house, where he pours petrol into the car from a can. There isn't a petrol station on Raasay.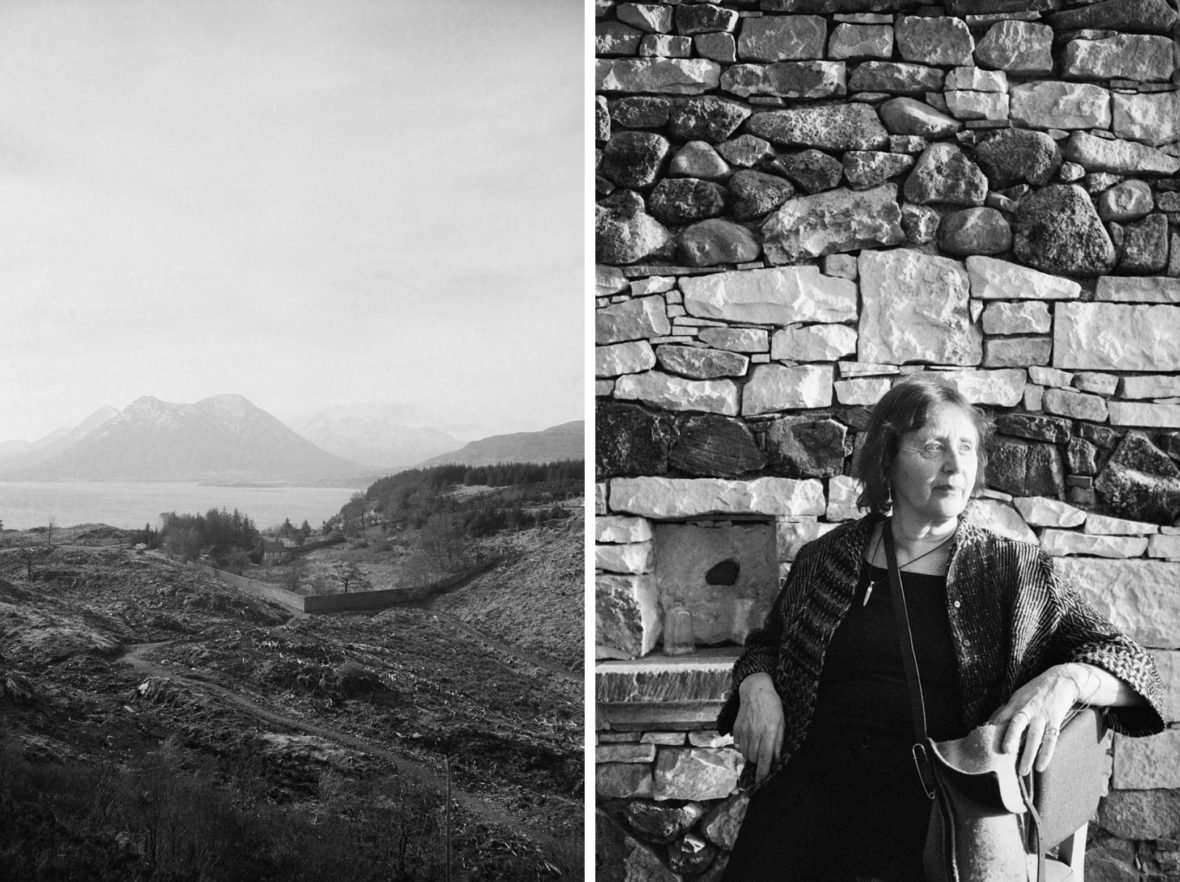 Gillies tells us about growing up here and how seriously the sabbath has always been observed. As a kid he certainly wouldn't play out on a Sunday, and you'd rarely see anyone outside of their house. No television, household chores. "We wouldn't even open a book," he says. While attitudes are relaxing, you still wouldn't drive through the main village of Inverarish on a Sunday, and Day tells of the diplomacy required to meet the demand of the distillery's weekend visitors while respecting Raasay's traditional Sabbath observance.
In Screapadal, where my people
Hail from, the seed and breed
Of Hector Mor and Norman
By the banks of the stream are a wood.
Later in the weekend, most of Raasay crams into the distillery's dining room to watch Scotland and England play in the Six Nations – even the 'Batman and Batwoman' (the two conservationists who keep tabs on the rare resident brown long-eared bats that live in the distillery's roof) are here. Explaining community politics to us, one local jokes that the Gillies family are like the Kennedys of the island, a long-running family dynasty of sorts, and that having Gillies involved in the distillery was crucial to ensure a harmonious relationship between the new business and the community.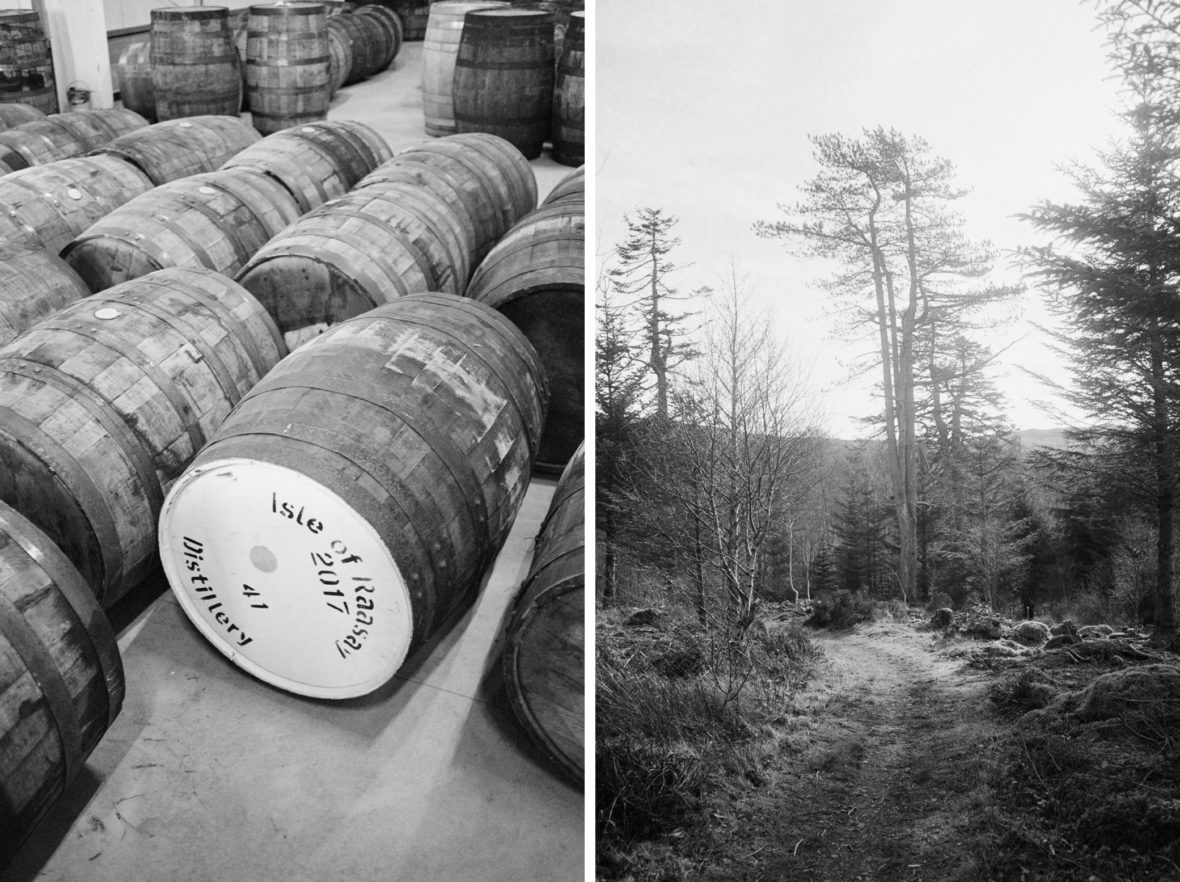 Whether that's a fair comparison or not, the distillery and Raasay's residents need each other, even if the relationship can be tense at times (like the divided opinions over the golden-clad visitor centre, that sends the sun's blinding rays out over the water on bright days.) The distillery has created new jobs for those on the island, and in turn those working there – like Barbara Camilli, who was Raasay's postwoman for 17 years – know everything there is to know about the island. It also means those who've lived there longer can keep the newbies in check – and that's no bad thing. On an island with a dwindling population, new business that's not only ambitious, but also community-minded, is crucial. As such, Day is also working with local farmers to grow barley, and hopes to one day source all ingredients from the island. That way, there'll be no mistaking where it comes from.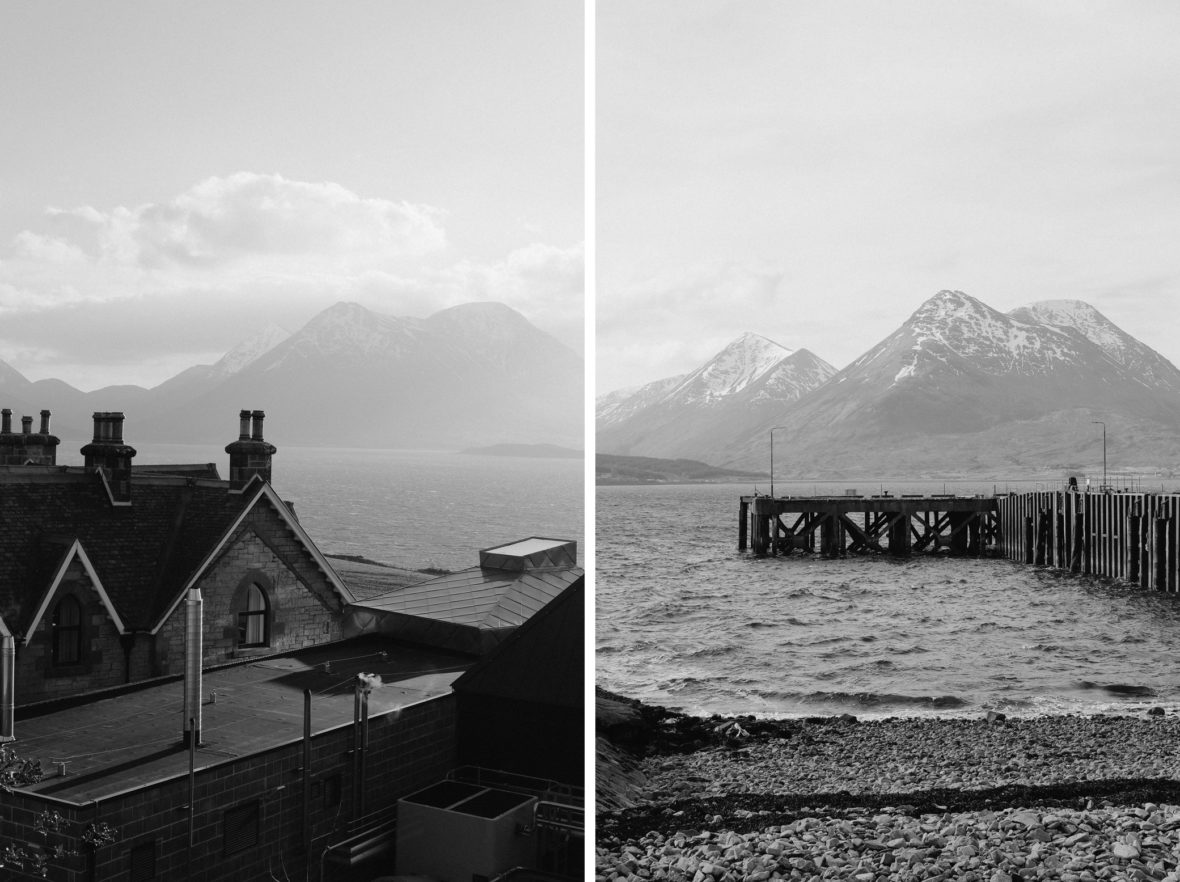 After a weekend in Raasay, I've developed rather a soft spot for the place. But don't be fooled into thinking this is a sleepy island. Sure, there's single malt scotch and silence in abundance, but there are also lessons in how a community of new and generations-old locals can learn and work together, and most importantly to keep each other in check, to create something that builds on the area's greatest traditions. 
Photography Sophie Davidson
'Hallaig' by Sorley MacLean, translated by Seamus Heaney
Find out what to wear for an off-grid weekend in Scotland