Margaret Howell details how to craft a staple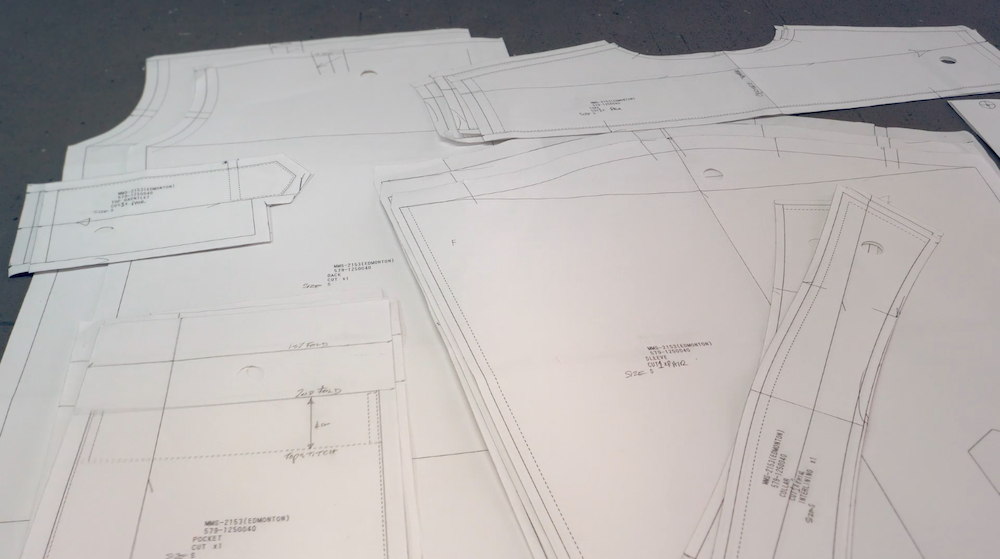 A shirt is deceptively simple. However, constructing its components – the placket, pockets, gauntlet, hem, yoke, collar, cuffs – is anything but. Its ubiquity is total, history, fathoms deep (the world's oldest preserved garment is a linen shirt from a First Dynasty Egyptian tomb, dated to c. 3000 BC), and for Margaret Howell, how it all began.
Having recently graduated in fine art, in 1970 the now acclaimed British designer chanced across a finely stitched pinstripe shirt in a jumble sale. She had always enjoyed making her own clothes from paper patterns as a teenager, but the shirt had always posed a unique challenge with its complex craft. It was a test she embraced two years later, designing, making and selling shirts from her flat in Blackheath. Over half a century later, it is arguably the item her much celebrated eponymous brand is synonymous with.
Continuing the collaboration with artist filmmaker and researcher Emily Richardson that initially marked its 50 year anniversary – MH50, Affinities – their latest short focuses on the making of a shirt. From the 'lay' of cutting to finishing and checking, many hands make light work putting together the numerous pattern pieces that are stitched together to make a Margaret Howell shirt. "When you're producing or making something," notes Howell, "everything is important, every last detail has to be thought about. People are conscious of how they feel in a piece of clothing. The quality comes through the fabric and the make, and then the comfort [of the piece]."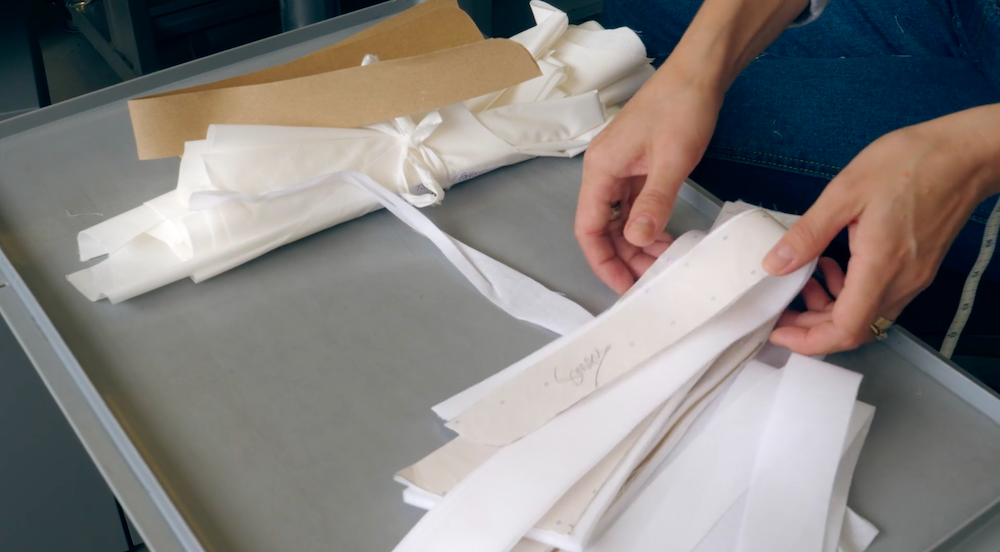 Shot at the brand's Unit 7 workroom in Edmonton, North London – which produces a selection of styles each season – each finely woven cotton shirt is individually made by skilled machinists. Offering a succinct glimpse at the care and time taken to make a timeless staple, the film will be available to view in Margaret Howell's Wigmore Street shop.