Ed Stafford, the first human to walk the length of the Amazon, writes about his time in one of the most isolated metropolises on Earth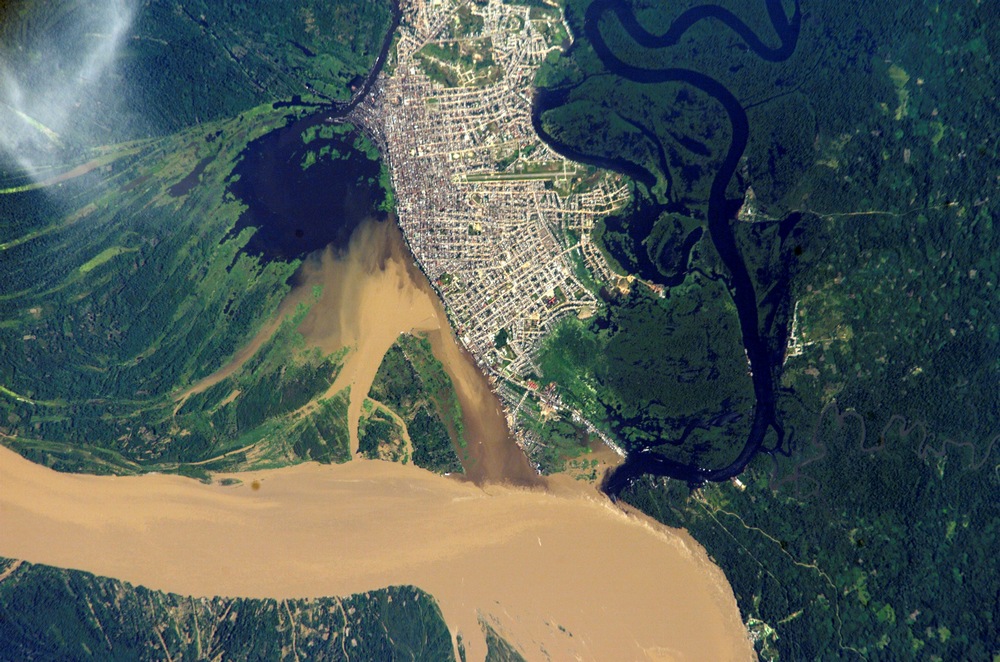 Iquitos is the largest city in the world that has no roads going in or out of it. Incredibly, even though it has a population of half a million jungle dwellers, you have to either fly or take a boat up the mighty Amazon River.
Alternatively you could walk.
I stumbled into Iquitos in 2008 during my twi-year trek down the Amazon. Approaching it on foot from the south, there is a 100km stretch of asphalt road – but it's a phantom road, which isn't connected to the rest of Peru's network. My Peruvian walking partner, Cho, and I hit the southern end of this road (having been cutting through the jungle with machetes for the past eight months) in the days just before Christmas and were excited to find out whether the rumours about Iquitos were true. Could we get a hot shower? Might there be air conditioning? And, most importantly, was it really the home of the most beautiful women in the world?
A few kilometres short of the city limits, a big man on a motorbike stopped directly in front of us. "Ed Stafford? Is that you?," asked the man in broad American English. Looking somewhat dazed, I mumbled that that was my name.
"I've heard about your trek and want to buy you dinner," he said. "Jump on!" I explained politely that I couldn't jump on his bike as the aim of my expedition was to walk but we exchanged details and Rudy ended up hosting us for one of the most enjoyable and crazy weeks of the expedition.
Iquitos is a blur of mototaxis (like an Asian tuc tuc, but less enclosed and much less safe) that cut around the vibrant colonial town like go-karts driven by kids high on speed. Much of the central town is old French and Portuguese architecture, although much of it is shabby or falling down. It feels like a different planet from the surrounding Shipebo villages with their simple thatched palm roofs and dirt floors.
My favourite haunt – as cringe worthy as it sounds – was an American bar called The Yellow Rose of Texas. After months of eating boney fish and boiled yucca, suddenly it seemed like the entire culinary world was on offer: American chicken and chips, deep-fried alligator, even a 'Full Monty' English breakfast. I was in heaven. The waitresses made me feel like I was their long lost friend and it was a pleasure to spend time sitting outside watching the crazy pace of Iquitos fly by.
And yes – some of the most beautiful women on the planet do indeed live there.
Interview by Cécile Fischer
MUMM Champagne and Land Rover Host #DareWinCelebrate
14 June 2016, at London's Royal Geographical Society
Tickets £20/25: darewincelebrate.eventbrite.co.uk
An evening of adventure hosted by MUMM and Land Rover, featuring speeches from renowned Cordon Rouge Club members, a MUMM champagne reception and charity auction in aid of Just a Drop.