Italian adventurer Alex Bellini reveals the mental and physical preparations behind his trek across Iceland's Vatnajökull ice cap, Europe's second biggest glacier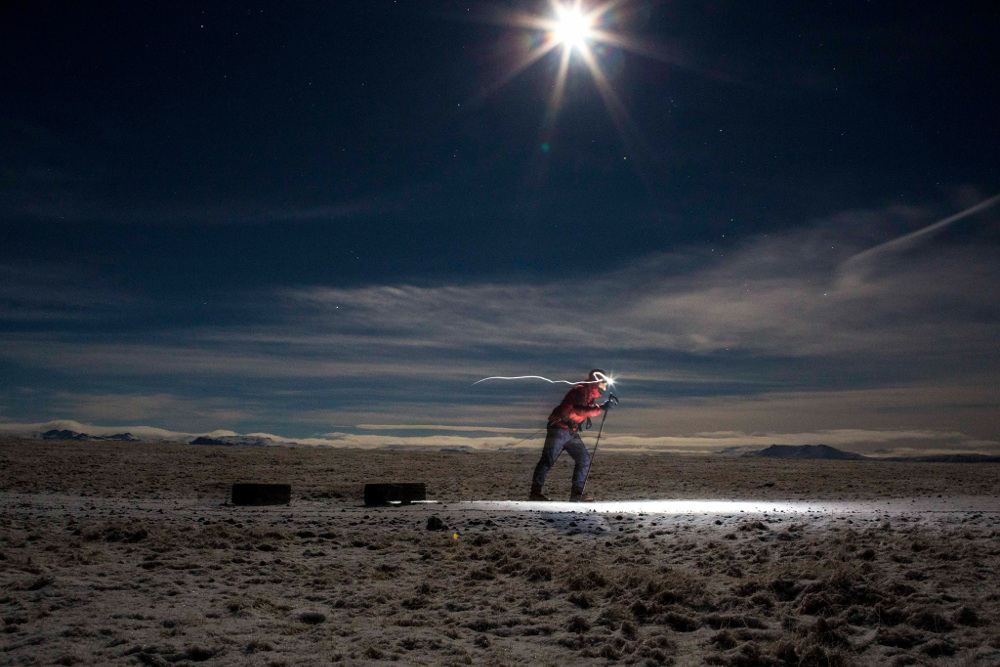 Vatnajökull in Iceland, also known as the Vatna Glacier in English, is, by volume, the largest ice cap in Europe and, like glaciers the world over, it is receding at an alarming rate. In partnership with Italian fashion brand Paul & Shark, Italian adventurer Alex Bellini will be crossing the glacier in a three-week solo trek (beginning on 23 Jan 2017) in order to highlight the urgent action needed to combat global warming.
Here, Bellini takes us through his physical and psychological preparations for the trip, as well as the equipment he'll be taking to share his story during his 'Freeze the Moment' expedition.
Physical
I'll be crossing the largest glacier in Europe (by volume), from west to east, on skis, in order to document the melting ice cap. It's a moment that I feel compelled to capture because my granddaughter won't be able to see this glacier with her own eyes – in less than a century, it will be gone.
I've been going on adventures for the last 20 years so in many ways I'm quite prepared to face the challenge, but I've had to ramp it up in the last four months; I've been pulling tyres over the ground to train myself for the experience of pulling a sledge. I feel prepared, and I'm looking forward to facing such adverse weather in Iceland. The wind, for example, is very unpredictable – it can blow up to 200kph, which can make progress much more difficult.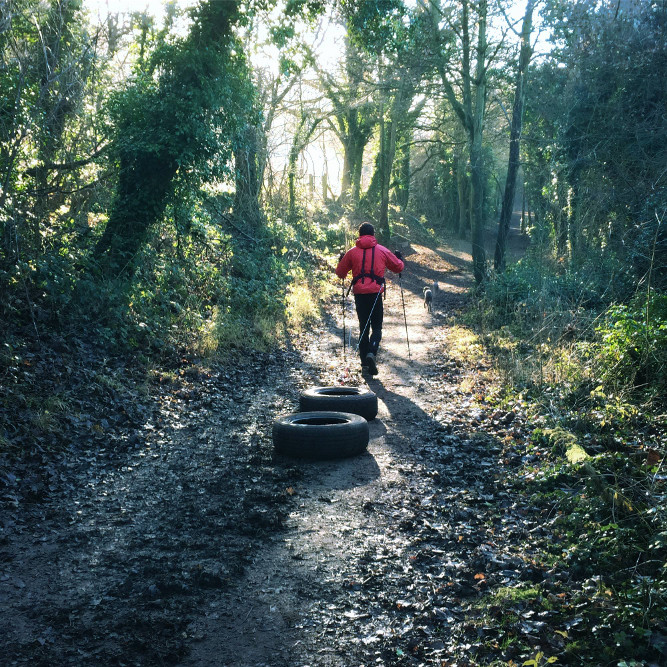 Equipment
I'll have a tent and a sleeping bag, which are both considerable pieces of equipment, but I'm also trying to be very lightweight. I'll have to pull everything behind me, so I'll need to be cautious when it comes to what I can and can't bring. As a result the kit is very basic, and I've tried to strip it down as much as possible, but there's one piece that can't be left at home: the PLB – a personal locator beacon.
An expedition that's not being told is an expedition that never existed, especially now in this super-connected world we're living in. To communicate, I'll be equipped with an Inmarsat – a super-light device that will allow me to send images and text to my website, as well as updates to the Paul & Shark website and their social media profiles.
Even though I've already experienced the beauty and the happiness of sharing my story with others, this is the first time I can do something so professional. When I crossed the Atlantic and Pacific Oceans I had a logbook on my website and people could follow my progress, but for this next adventure I can do so much more. People won't just see pictures, they'll really feel the experience through video and sound.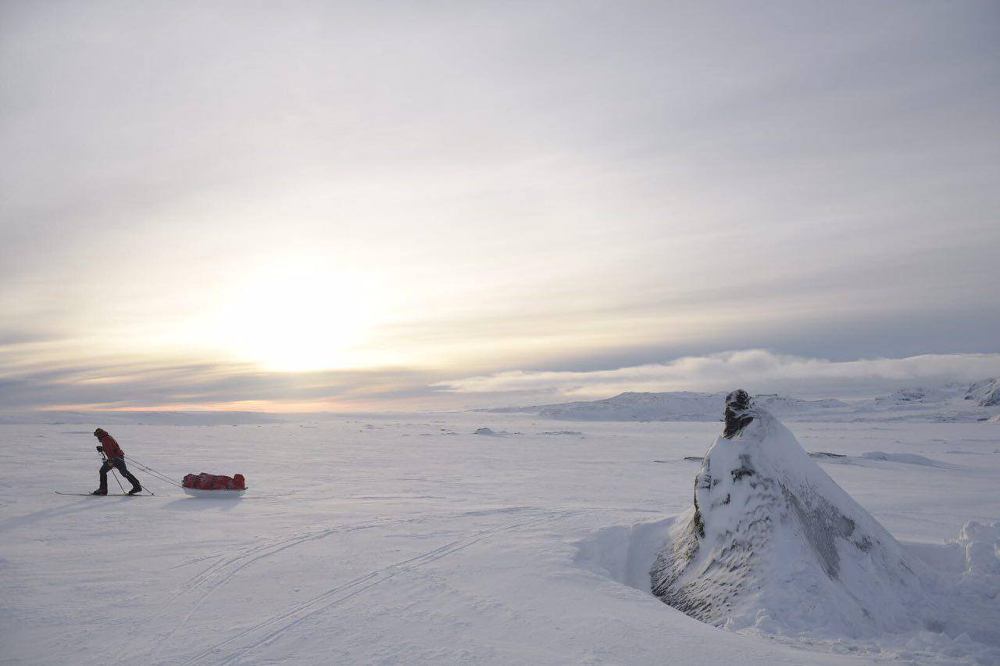 Psychological
The Icelandic people are well aware that Vatnajökull can be challenging – the rescue team insisted that I leave them my telephone number so they can always be in contact with me in any situation. I feel prepared, mentally, but at the same time I'm really scared about being so sure I'm going to make it.
In 2008 I crossed the Pacific Ocean in 297 days, so, compared to that, this seems like an easy job…but I know it's not. My biggest concern is to underestimate the problems I may face. It's not the cold, the temperature or the solitude that is worrying me. The biggest fear is not having fear at all, that's the reality.
Alex Bellini's three-week journey will be followed and recorded daily by Paul & Shark on Instagram, Facebook, Twitter, and YouTube, and also on its dedicated Freeze the Moment website. To mark the Freeze The Moment collaboration between Alex Bellini and Paul & Shark, a special capsule collection will be released September 2017.
The -40° capsule collection will be worn throughout the expedition by Alex Bellini and is designed to withstand arctic temperatures and the most extreme conditions of the glacier.
This post was originally published on Avaunt Magazine