Award-wining film director Prashant Bhargava on India's colourful kite celebration and the coming of spring 
Mending Kite: Excerpt from PATANG from Khushi Films on Vimeo.
Text Simon Jablonski
India is a blitz of chaos when very little is happening. During any sort of festival, the frantic scurrying, swooshes and noises detonate with the fervour and subtlety of an apocalyptic hail storm.
And so Chicago-born film director Prashant Bhargava set out to the city of Ahmedabad, Northern India, to capture the spirit of their annual kite festival for the big screen. Seven years in the making, Patang observes with visual panache the tangling of various kite strings and family relationships within the small community, artfully avoiding laboured metaphor.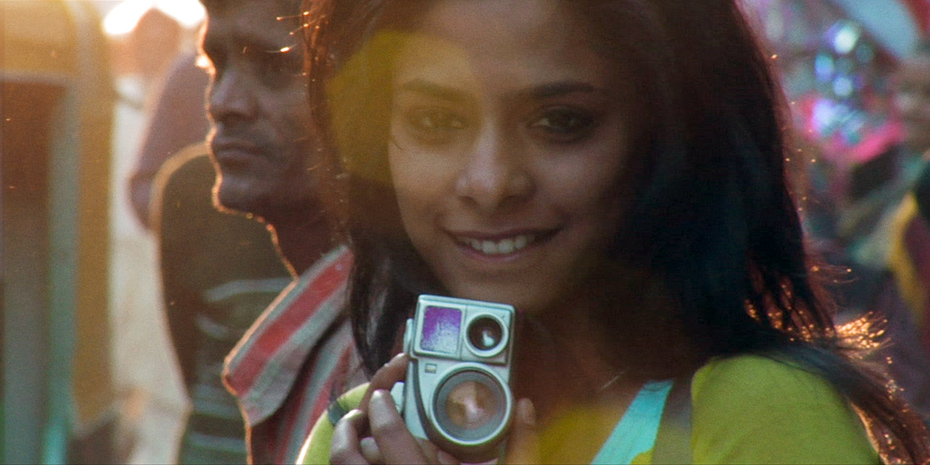 "I used to enjoy flying kites with my uncles when I was a kid. I was struck by this particular city that's sparked so much tragedy and upheaval in the past, how vital it was for this festival to rejuvenate their spirits," Prashant says."When you hold this string and piece of paper, it's really a meditation in a very simple way. When you have a bunch of people staring up at the sky with such wonder all thoughts are forgotten. It cuts across all those boundaries of class and religion and gender."
Known as Uttarayan, the kite flying festival marks the coming of spring in India. "Everybody's life in a tiny way changes. When it's flying high, everyone's happy, when it's broken, relationships are in turmoil and when she mends it, everyone's destiny is improved. So the kite is the kind of puppet master for all these people's destiny in a very gentle way."
Feeling outside of American cinema in its portrayal of Indian life, Prashant feels no more part of the Indian independent scene. "I made a film to encourage people to return to that simple joy. In India my colleagues who are part of the independent movement are largely about throwing yourself from the sexual or parental expectations and making Tarantino gangster remakes. Usually when they see a string and a piece of paper they walk right by. Patang is paced like a European drama, but doesn't have that tragedy. It's like an Ozu film shot like Hurt Locker."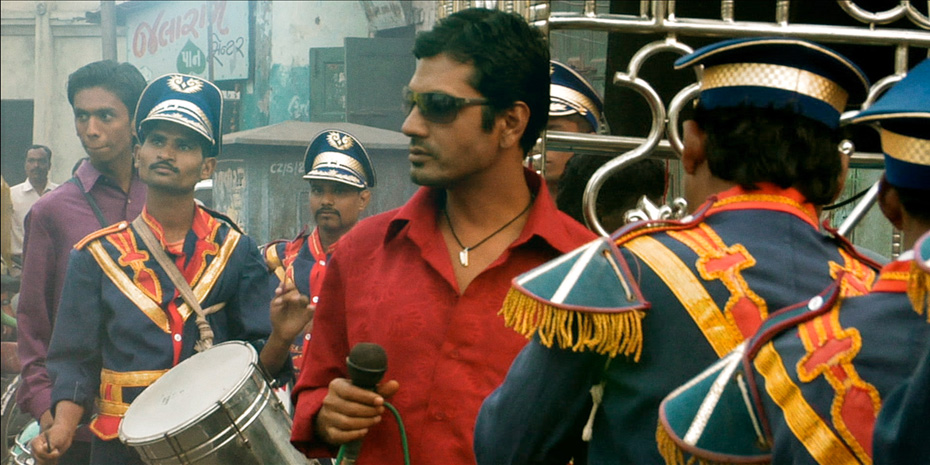 Delivering naturalism with stylistic licence, Patang is a new wave film without a movement to belong to. "There's an incredible amount of interpretation happening with the camera, you're making a lot of aesthetic judgements. But at the same time, actors are free to move anywhere and whatever is happening is really happening. For example, when the 19 year old is kissed by the big city girl, it was not only his first kiss as the character it was his first kiss in real life. I could tell he's never gotten with a girl before, so I told him I was going to accelerate your life a little bit. He's now fallen in love with her." For Patang's momentum and colour, Prashant gives a great deal of credit to his years as a graffiti artist. "I was one of the first Indians, 1984.
Culturally, coming up through hip hop at that time, you had to be a practicing member of a community and it was by doing this art that you felt connected to those around you and also proud of who you were. I'd say that's what I saw in Ahmedabad at the kite festival;people were not trying to run away from their cultural roots, they were embracing it with the swagger that they were proud of it. Then in terms of artistic influence, that's the first time I started to think about colour and rhythm. Taking colours that are turquoise and orange and white, pushing the palette that way. Those are the things I connected with when I was doing graffiti."
Patang is showing at the Pan-Asian Film Festival in London this week. More info here