Industrial designer Konstantin Grcic explains how performance artist Joseph Beuys influenced his playful interpretation of the Prada bag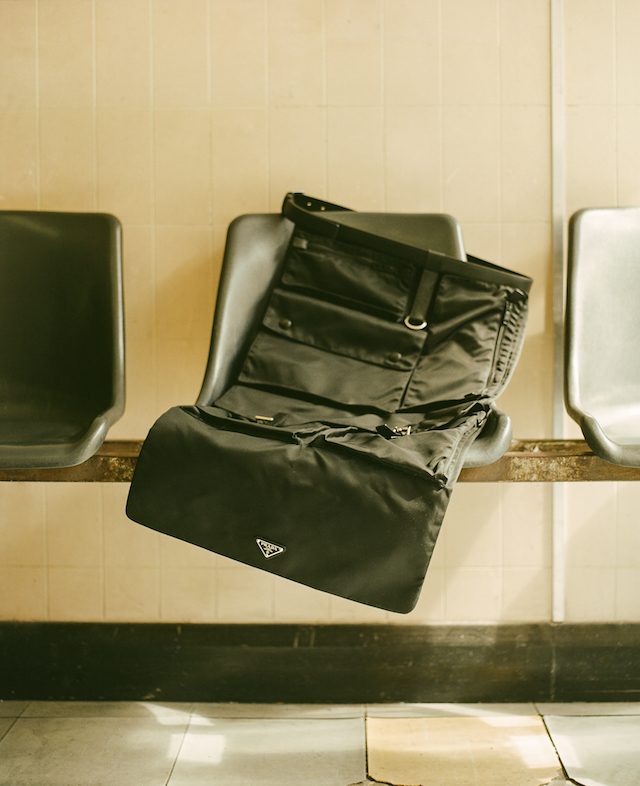 Last year, the architect Rem Koolhaas asked me if I would be interested in being involved with the Prada Invites project. He, along with two other design teams – Herzog & de Meuron, and Ronan and Erwan Bouroullec – had been asked by the brand to play with the iconic black nylon fabric Prada developed in the 1980s.
I started thinking about the bags that Prada produced with the distinctive, beautiful, tightly woven material, and how those products had really made the brand what it is today; but Prada now is much more a serious fashion house than a bag company. I wanted to bring the two together – to combine a garment with a bag – and what came to mind was the performance artist Joseph Beuys, and his fishing vest.
I have vivid memories of seeing Beuys when I was a child. I grew up in a town near Düsseldorf, where he lived, and though I didn't really know who Beuys was, he had this aura – you could tell he was important. He would be dressed, as ever, in a felt hat and fishing vest with buttoned pockets down the front, and I admired it without ever really knowing why.
I think perhaps I was attracted to the idea that he had developed his own uniform. I bought my own version of the vest some years later, as a teenager, and I started wearing a lot of secondhand army gear. It was well made and practical, but I also think, in a subconscious way, I had been inspired by Beuys to develop my own sense of style.
So that was the image, Beuys in his fishing vest, that came back to me for this project. I was quite excited by the idea, and we started to mock-up our own interpretations, playing with different forms until we arrived at the apron, which is more straightforward and casual. I don't think it should be seen as a direct homage to Beuys, but rather, like his own vest, which was made for him by his wife, it is a self-made, simplified interpretation of the real, functional object.
As told to George Upton
Inspired by Grcic's work, discover our round up of the best technical accessories to buy right now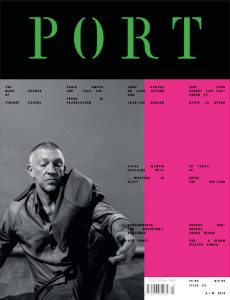 This article is taken from issue 23. To buy the issue or subscribe, click here.