As Turnbull & Asser celebrates 130 years of British excellence, we gain an insight into the brand and its new book with menswear writer James Sherwood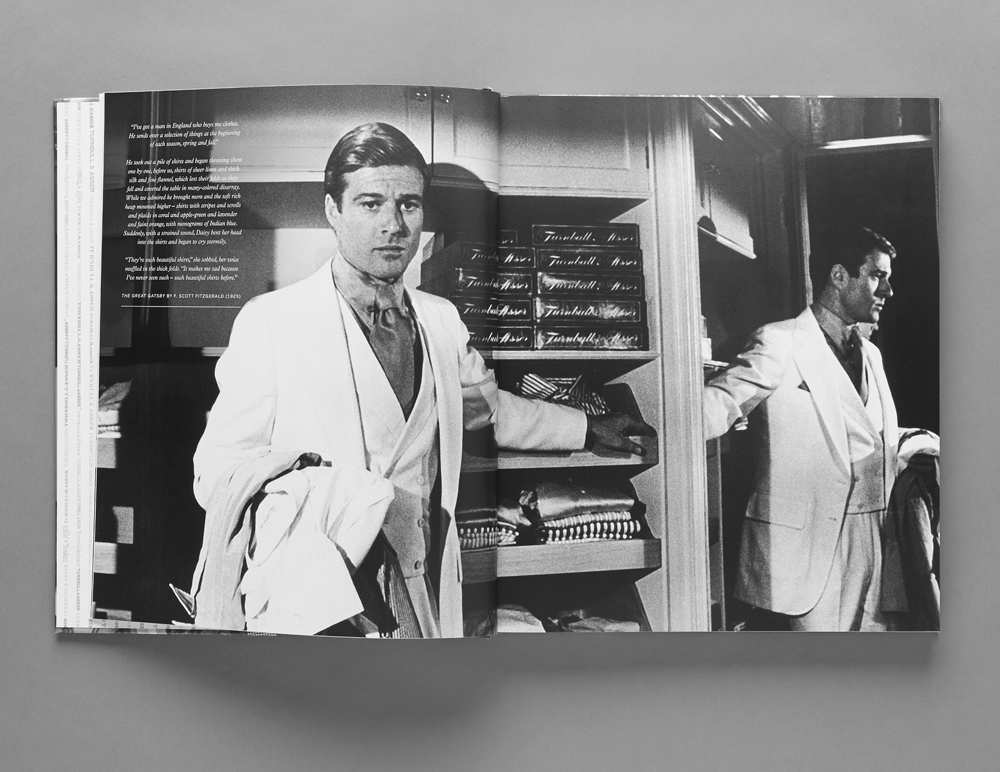 Since Reginald Turnbull and Ernest Asser founded the quintessentially English brand Turnbull & Asser (originally named John Arthur Turnbull in 1885) they have gone on to establish themselves as a hallmark of excellence in British tailoring, underlined by their Royal Warrant, issued by Prince Charles in 1980.
To highlight its achievement and heritage, the brand has collaborated with renowned fashion writer James Sherwood to publish a book, commemorating its impressive history, called Turnbull & Asser: Made In England, 130 Years. Here, Dean Gomilsek-Cole, the brand's creative director, answers few questions on the brand, its heritage and dressing royalty.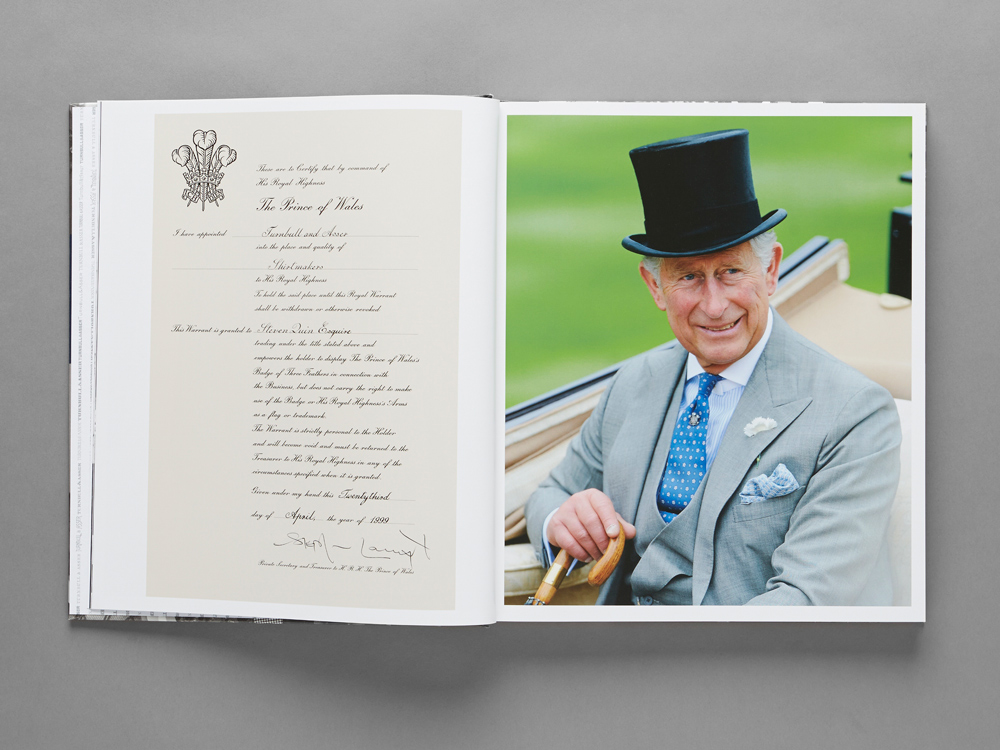 How would you describe the importance of Turnbull & Asser within men's tailoring over the last 130 years?
Our customers have included world leaders, sportsmen, actors and artists, so, to some degree, I feel Turnbull & Asser has resonated with many elements of British life. We are perhaps best known for our impact on the James Bond franchise, having dressed Sean Connery for the first film Dr. No back in 1962, as well as providing designs for both Pierce Brosnan and Daniel Craig in their turns as 007. We also created Sir Winston Churchill's siren suit, which has since become an archetypal garment from the World War II era.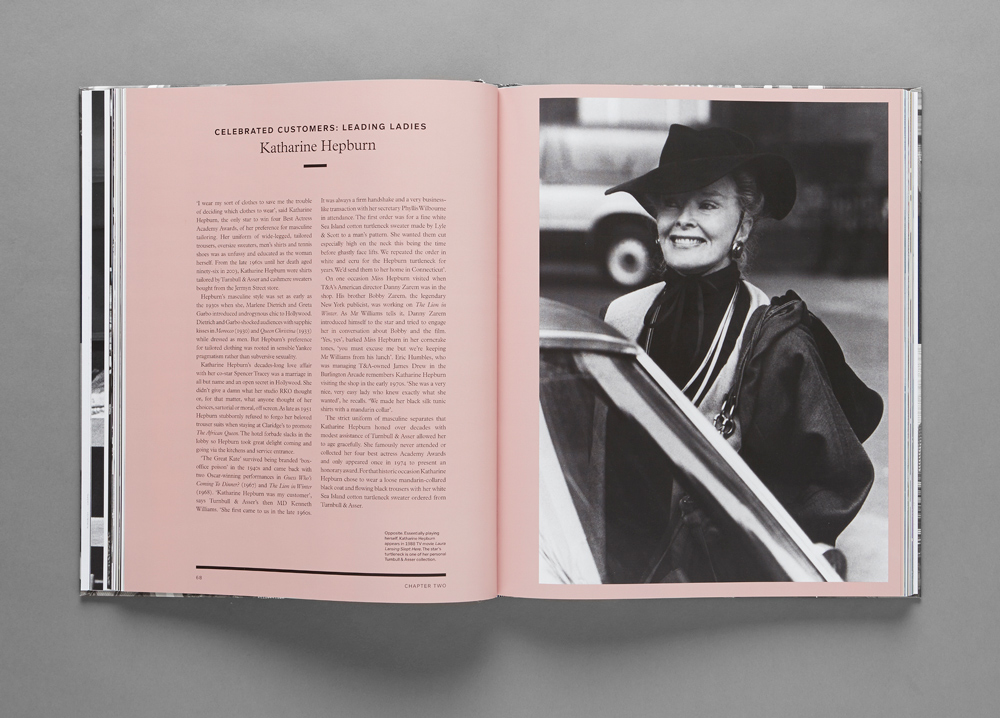 In your opinion, how does 'Made In England' indicate a sign of quality and craftsmanship?
I think there is a certain reputation associated with products that are made in England, because of the high standards we demand in the industry. Everything is much closer to home; manufacturers can get in direct contact with designers to keep the communication clear and the quality consistent. Many of the craftsmen and women in our factory have worked with us for generations – we also have long-term relationships with our mills and printers, meaning all the work is personal.
Secondly we have a very strong sense of pride at Turnbull & Asser. As an English company we see every shirt as an ambassador for both the brand and the country, so they must all be perfect.
What's Turnbull & Asser's bestseller?
What else but the classic white shirt, of course? It is the most essential item in a gentleman's wardrobe because it is truly timeless and versatile; it can be dressed up or down and it never goes out of style.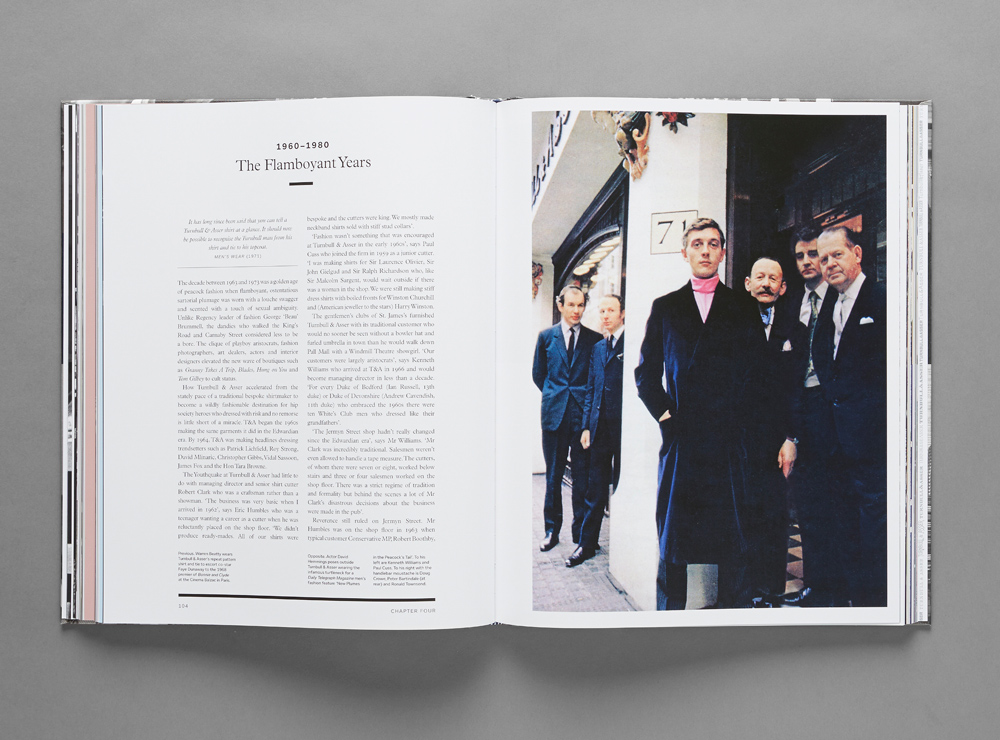 It's been noted that you were Sir Winston Churchill's favourite brand. Why do you think that is?
As prime minister, it was only natural that Sir Winston would wear the most premium brands, and during his heyday we had long been known as the best shirtmaker in the world. As a busy man, it probably helped that our stores were near to Westminster, Buckingham Palace, and the Churchill War Rooms too.
Why do you think that Turnbull & Asser has appealed to a variety of famous and important people such as politicians, actors, musicians and royals?
Turnbull & Asser has a reputation for discretion, which is an essential quality when dressing well-known faces. We can also turn things around pretty quickly – whether it is making a bespoke shirt from scratch, or just altering a hem or sleeve length if a noble name needs a design last minute.
We also believe there is no request too bizarre to help with: if we can do it, then we will do it. That kind of cooperation and creativity is helpful to people who are known for their outlandish style or innovative ideas.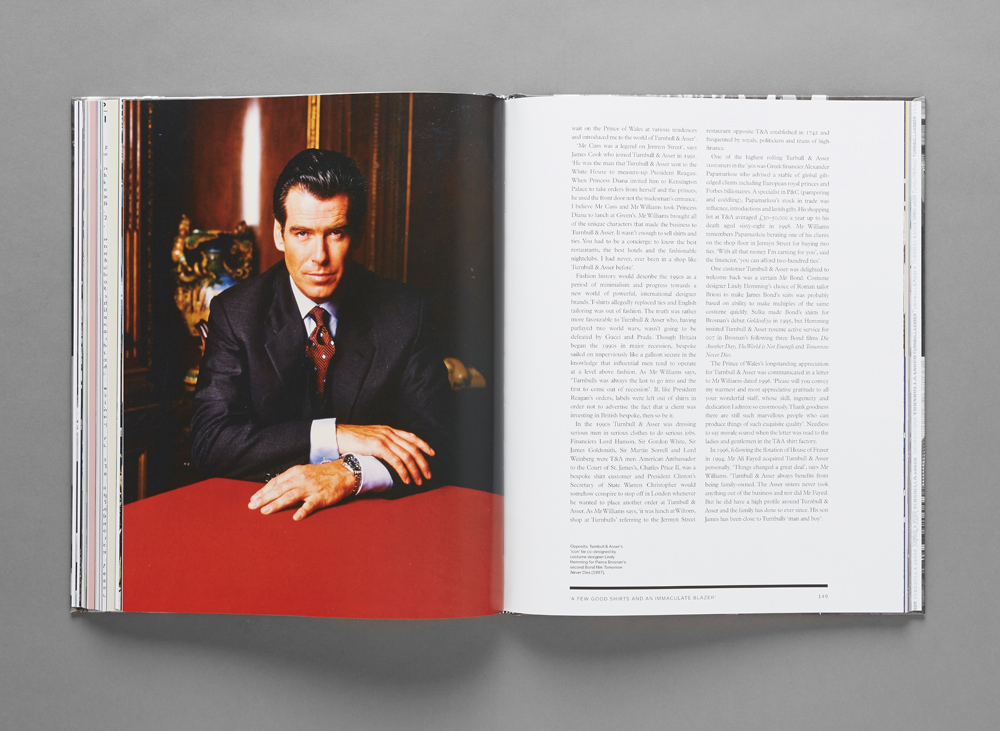 What does having a Royal Warrant say about Turnbull & Asser?
It means that our shirts are literally fit for a prince! A Royal Warrant is an endorsement from the most respected family in the country and truly underlines the high level of quality of our products. Ultimately, it is an honour that any company would aspire to and we've been lucky enough to hold it since 1980.
What brought about the collaboration with James Sherwood?
The initial idea for a book came about because a lot of people had told us that we should do something to commemorate our 130-year anniversary. The last few years have seen the company grow and develop a lot – I like to call it evolution rather than revolution – so it seemed like a good point to observe our past and to celebrate our future.
We have known James Sherwood for a while, he has written about Savile Row a number of times and also acted as a royal correspondent, so he knew a lot about both style and discretion. With both a sharp wit and a sense of eccentricity, James is a living embodiment of the Turnbull & Asser aesthetic. Only someone like that would be able to get the essence of the brand across in the written format.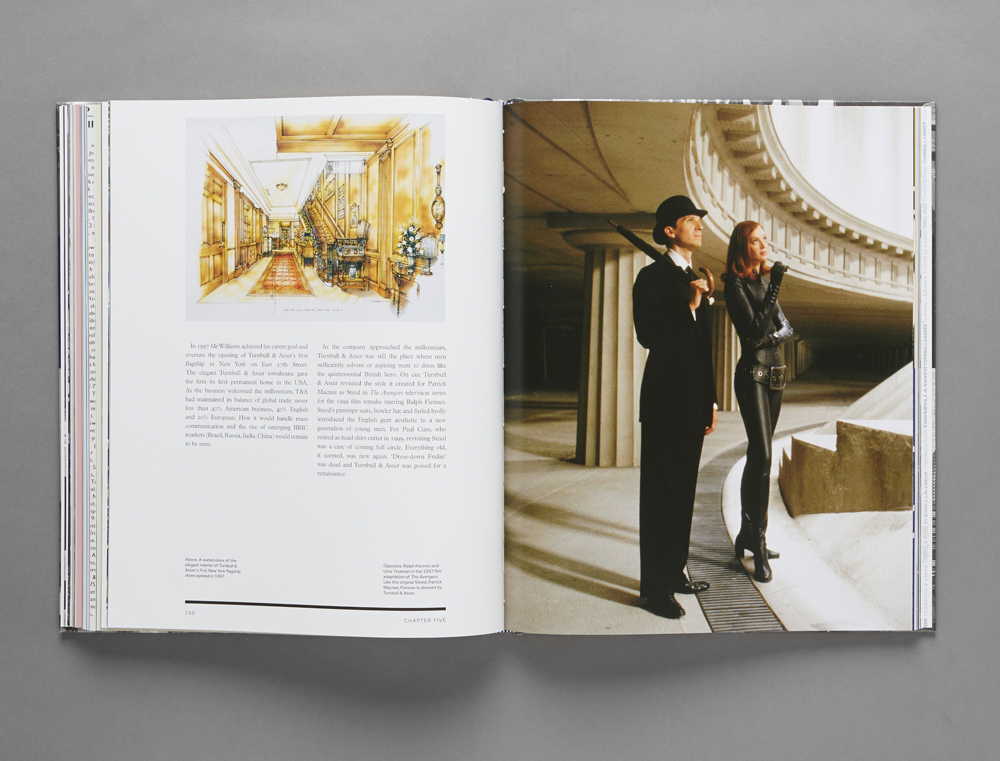 What does the future hold for Turnbull & Asser? How do you intend on staying relevant?
Staying relevant is not something we worry about. We believe that if you're an iconic brand with timeless product then you will always be relevant. We don't follow trends, but we do believe in innovation. For the future, we will build on what we have already done by trying new fabrics, contemporary fits, and modern techniques.
Turnbull & Asser: Made In England, 130 Years is available at its London and New York stores, and available to buy online at turnbullandasser.co.uk in June