Sergio Tacchini's new CEO reflects on its rich sports heritage as it looks to the future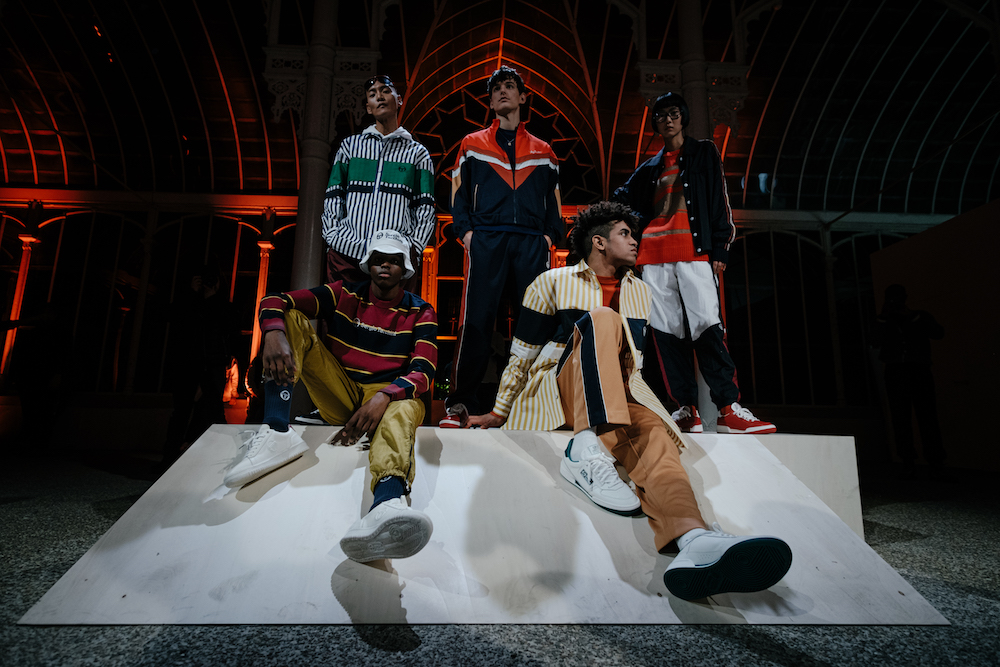 When it came to tennis, Sergio Tacchini was formidable, but it was off the court that he truly changed the game. A professional player when he was just 17, Tacchini became the Italian champion five years later, seizing the title from Nicola "Nicky" Pietrangeli. After dominating the Davis Cup across singles and doubles, he founded Sandys S.p.A. in 1966, an experimental clothing range that flew in the face of the traditional whiter than white tennis wear by serving up alternative fabrics, colours, panelling and hem work. The brand soon renamed to the man himself, and since then, has graced some of the most momentous occasions in sports – from John McEnroe's "you cannot be serious!' to Ayrton Senna repeatedly winning the Formula One Championship. Expanding into basketball, golf, skiing and sailing, few athletic brands can lay claim to such heritage and versatility, having filtered into subcultures as polar as the British football youth movement the 'casuals' and US East Coast hip hop in the 80s – fronted by Notorious B.I.G. and LL Cool J.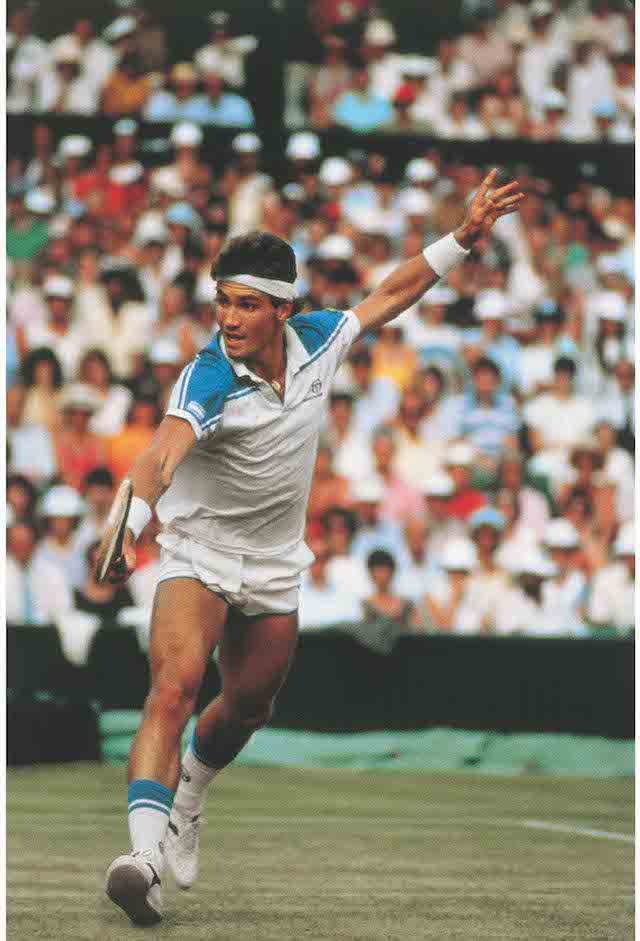 Following a change in ownership last year, American designer Dao-Yi Chow (founder of the award-winning Public School and former creative director at DKNY) has been brought on as the brands global creative director, responsible for all visual and design identity moving forward. Judging from his recent debut FW2020 collection at Pitti Uomo, Sergio Tacchini is in very safe hands. Deftly combining activewear with high-fashion, the Impossible Angle collection takes inspiration from shapes, angles, chevrons and geometric blocking of both tennis players and the courts they play on. Paying homage to Tacchini's original colour palette disruption, Chow has chosen a more muted, contemporary tone, with loose silhouettes and sleek 70s nylon tracksuits sitting alongside technical mesh polos and cable-knit cardigans. "I was exposed to Sergio Tacchini through hip hop vs. tennis," notes Chow, "and wanted to share the progression of the brand through immersive bursts. This is what makes us unique…The future of Tacchini is about connecting a new consumer, who is young and a reflection of today's changing world."
Port caught up with Sergio Tacchini's new CEO, Stefano Maroni, to talk about Italian style, heritage and the next generation.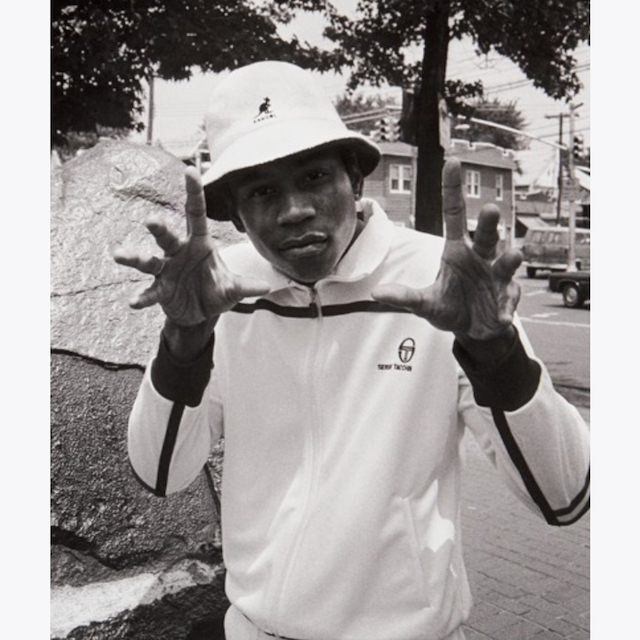 What are some of the defining characteristics of Italian style and of Sergio Tacchini?
Italian style is vast but I believe there are critical elements to it; refinement, focus on detail and self-expression. Going forward, you'll see these characteristics within Sergo Tacchini collections through updated, refined silhouettes, and boldness through colour and patterns. Integrity and comfort are also key pillars of the Sergio Tacchini brand.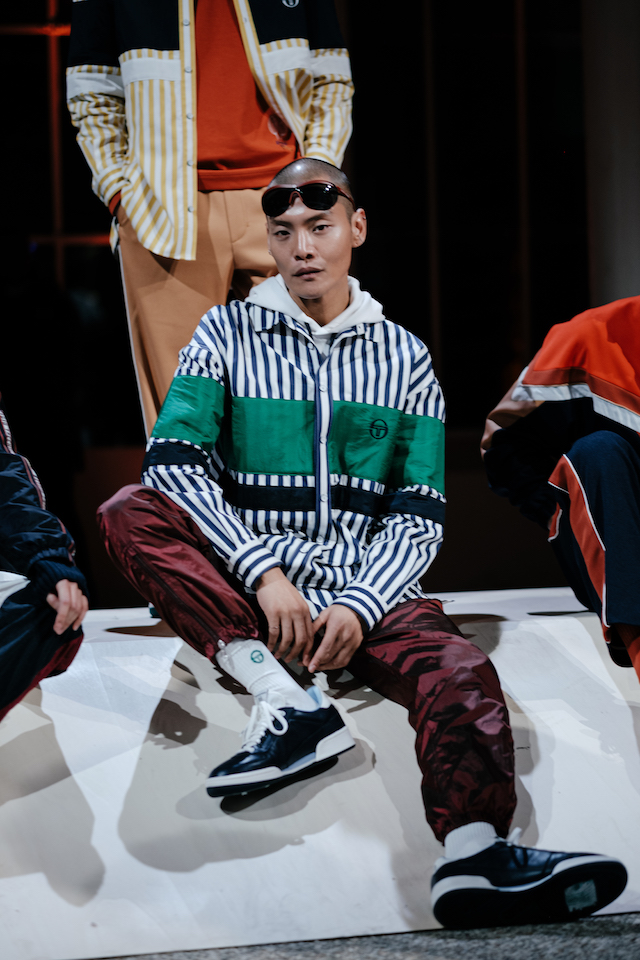 What makes Sergio Tacchini unique?
Sergio Tacchini has sat at the intersection of sport and culture unlike any brand before. We've passed through different sub genres leaving our mark around the globe. Whether it was Sergio Tacchini himself helping to bring colour to the court or being adopted by the casuals as a staple wardrobe piece in the 80's, our unique position inspires us to continue to connect new thoughts and ideas with people of the next generation.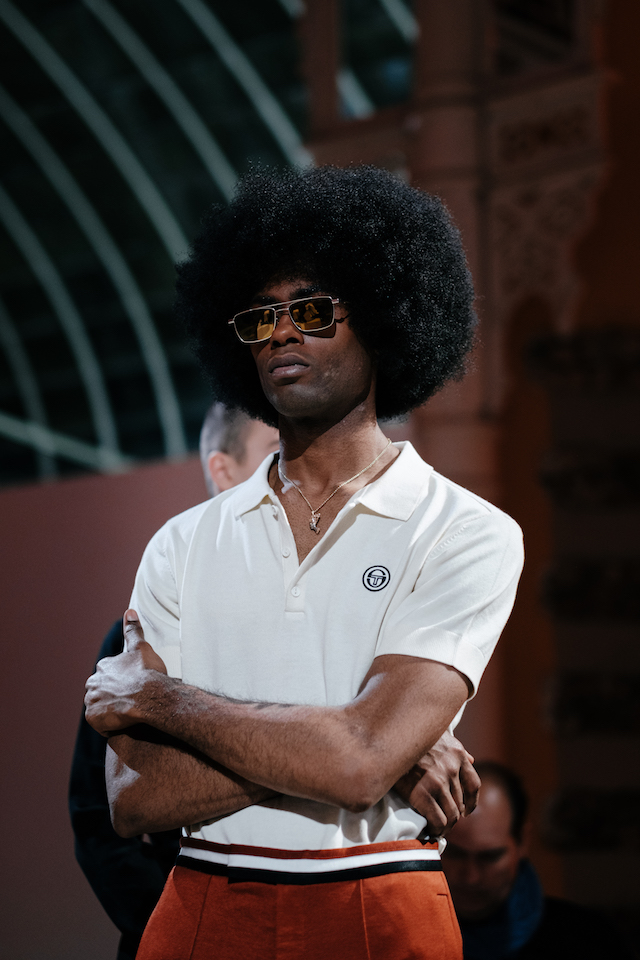 How do you balance honouring the impressive heritage of the brand, with looking forward and creating clothing that is fresh and new? 
We will always be inspired by our rich heritage – taking cues from our archives or reintroducing certain staple styles in new fabrications, techniques and colour stories to maintain and celebrate the brand heritage. Our history allows the brand to reference decades worth of product, communication materials, stories and more. Our intent is not to change who we are but meet the needs of the consumers today as their opinions and behaviours evolve. 
How is the company using technology to improve its products?
From a product standpoint, we are currently exploring a variety of technologies to meet the needs of our consumer's life. Wherever we can integrate technology through fabric innovation, sourcing and supply chain management, we're constantly exploring new ways of integrating technology into our day-to-day.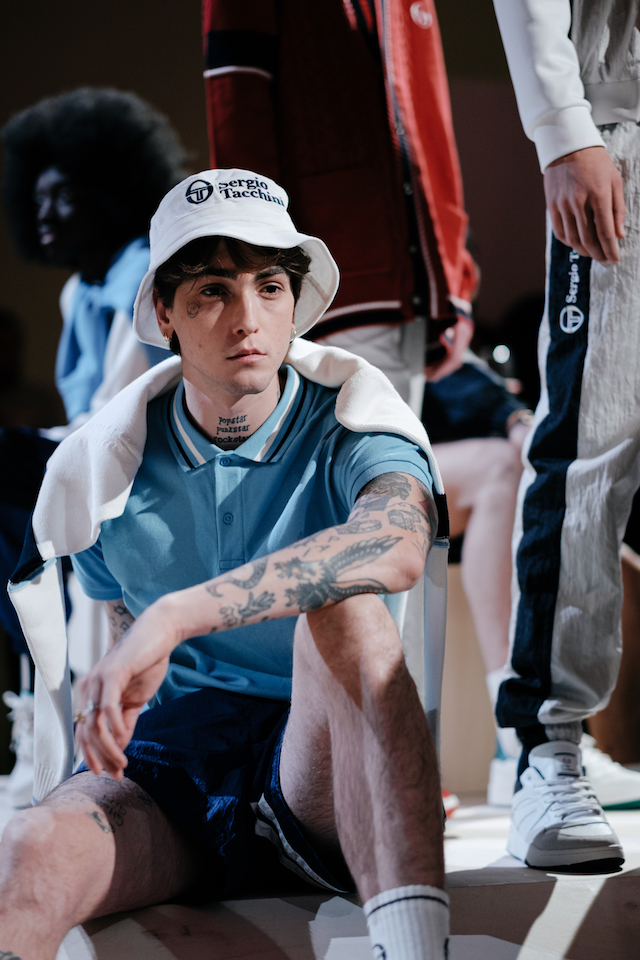 Do you currently have a favourite item to wear? 
Being raised in Italy, I have so many items I love from the brand. My favourite item is the Dallas track jacket but I'm eager to see our FW'20 White Label collection at retail since I have my eye on many of the incredible pieces in the collection.