Kilgour's creative director Carlo Brandelli introduced the Florentine trade show to his vision of modern tailoring inspired by architectural design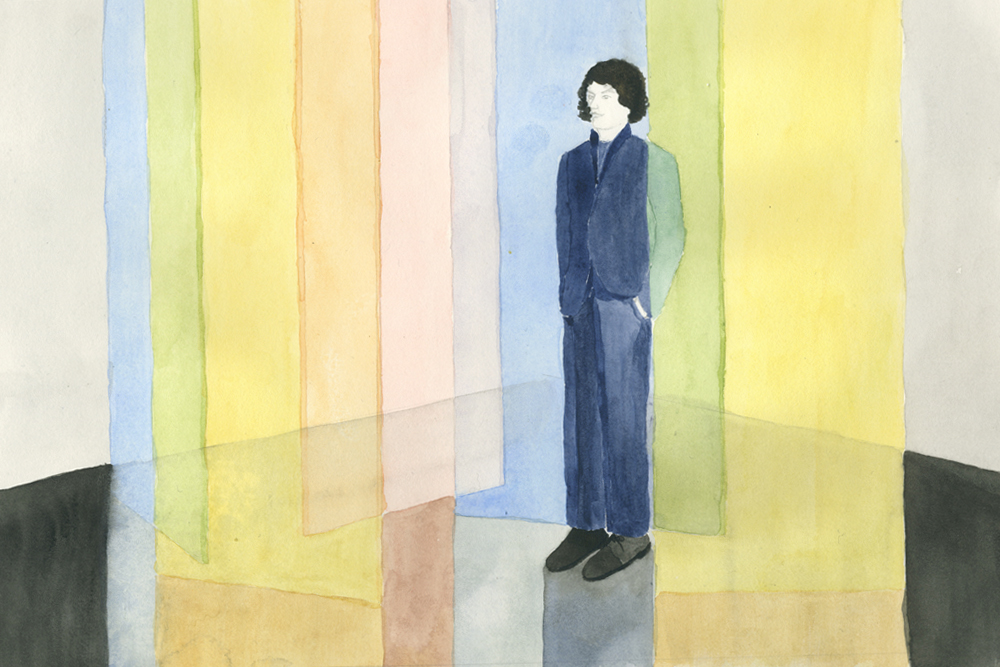 CP Company's creative director Paul Harvey talks to David Hellqvist about the fabrics and ideas that make up the Italian menswear brand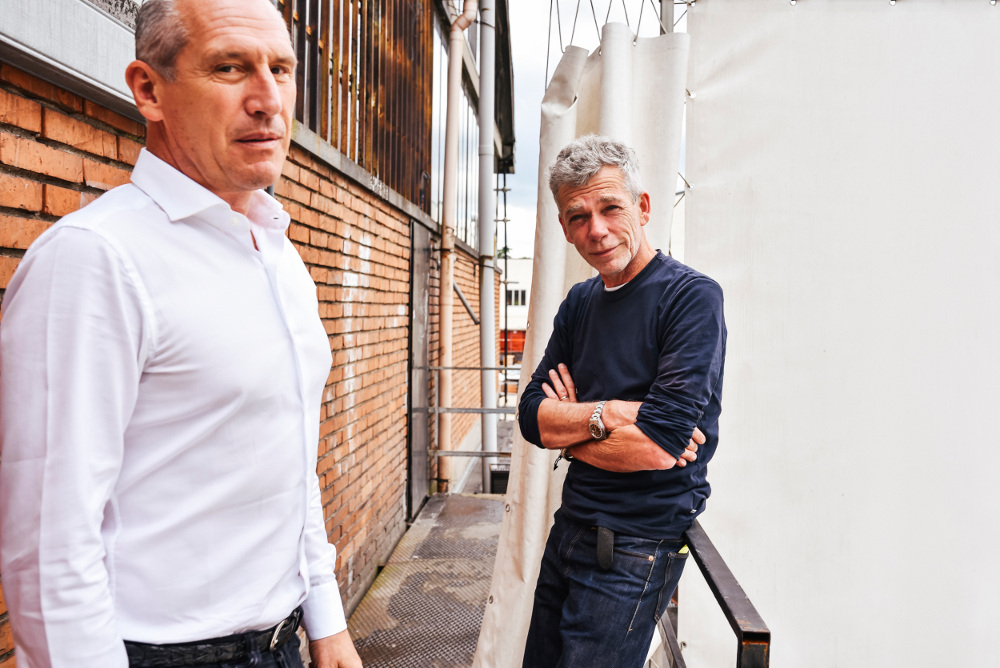 Few designers have contributed so much to technical menswear as Paul Harvey who, together with Alessandro Pungetti, is the creative director of CP Company. The British designer worked for Stone Island before moving over to CP in 2012. For anyone interested in hi-tech Italian outerwear, Harvey's work for the two brands founded by Massimo Osti is crucial. Having designed Stone Island between 1995 and 2007, Harvey is now developing CP Company – not necessarily in the same sartorial direction, but to an equal level of recognition.
Harvey and Pungetti are not only committed to developing new materials but also want to modernise the silhouettes of the brand. Since then the company motto has been 'Function and Use', but a third corner stone has been added: aesthetic.
Early on it was details, such as the famous Goggle Jacket, that earned the brand praise from both customers and the fashion media. Four decades since its inception, CP Company has become known for experimental materials and garment dying techniques, in addition to its characteristic design language. Ahead of its anniversary celebration at the Pitti Uomo tradeshow in Florence, we spoke to Harvey about what makes the brand unique and how he discovered it himself…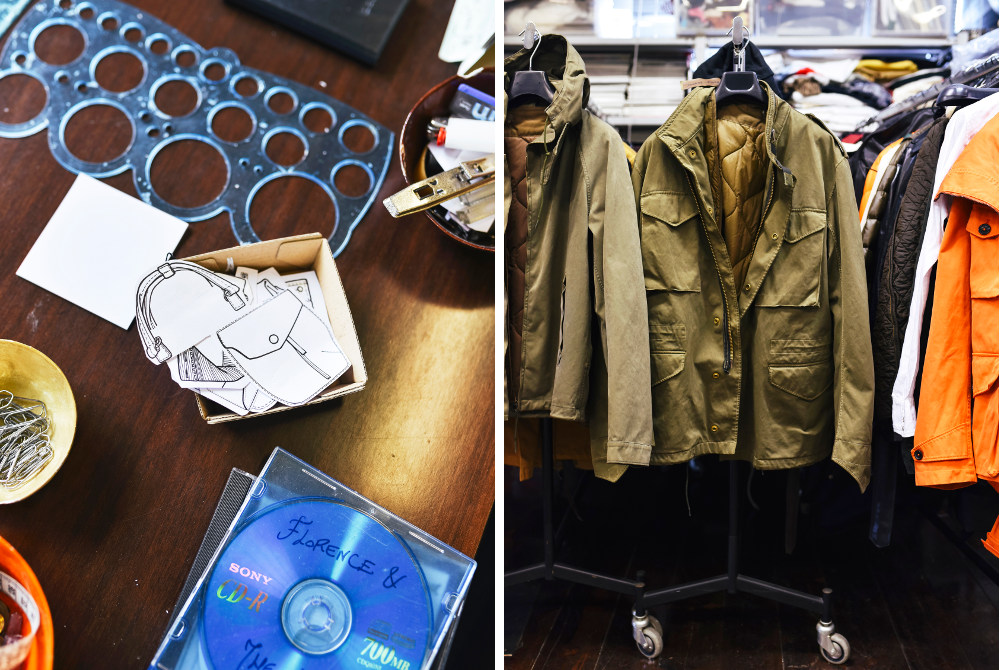 What's your own CP story?
I remember first seeing CP in the winter of 1980. I had just arrived in Italy and the shop in front of where I was working carried the line. They had a series of heavy, blue, quilted cotton jackets and I remember thinking they looked very Chinese – I found out much later, that they were in fact derived from a Royal Navy winter liner. For the next 15 years, it was always present with breakthrough fabrics and photocopied newspaper among other things.
I think I was also very close to CP Company partly because I had a very strong relationship with Adriano Caccia, the owner of Its-Artea, who produced nearly all the CP fabrics and some of the ideas we worked on ended up in CP.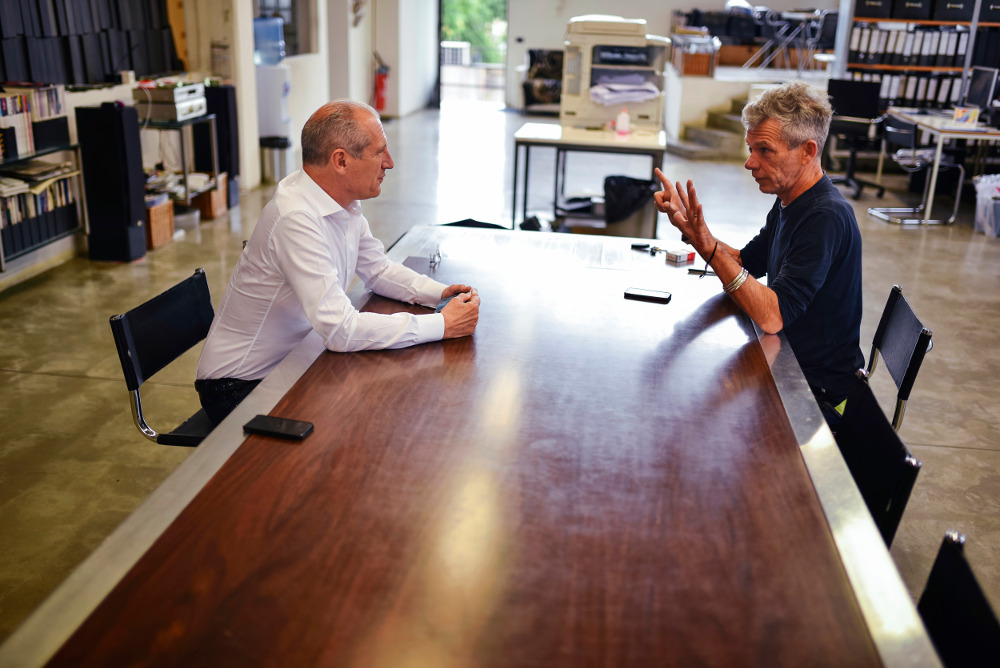 What has been CP's biggest achievement in the last 40 years?
I would think that the ability to create an idea of what CP Company is without huge advertising campaigns is quite a remarkable achievement, while still maintaining its integrity. At many times in the company's history it would have been very simple just to sell the brand. This didn't happen and maybe this has to do with the integrity, respect and allure of the name.
Can you pinpoint a garment that defines the brand?
The most renowned garment is the Mille Miglia, now known as the Goggle Jacket, but I don't know if this jacket defines the brand. I think maybe a couple of fabrics define CP Company better. The first is 50 (cinquanta) Fili. This incredibly simple nylon/cotton, warp/weft fabric is the ABC of garment dyeing. I could write you a whole article on how you can dye this fabric, but let's just say that you can dye it tone-on-tone…Or it can be contrasted with almost a Mod look to it or we can dye just one fibre and create pastel colours. This fabric is your driving licence for garment dyeing.
The second is Rubber Wool. This fabric is so important – even if CP Company had so many problems with it at the beginning – because it took away wool's virginity. Before Rubber Wool wool was just for blazers or coats or suits, then Massimo Osti said you can do this with it.
Wool is the most amazing of all fibres: you can knit it, make felt from it, use it for wadding or make ultra-fine summer suits. Plus, it absorbs colour with an intensity of no other fabric. The legacy of Rubber Wool can still be seen in the bonded Shetlands we're now doing for CP.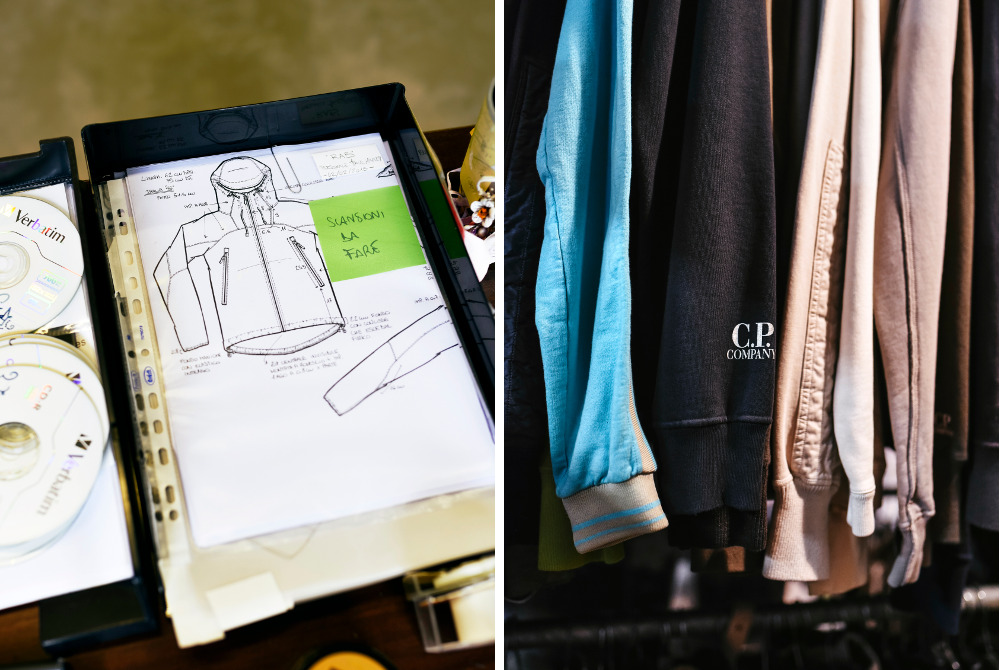 What's the difference between CP Company and Stone Island?
I would say that CP is more subtle. We tend to be more precise in our referencing and I think this leads to garments that are in some ways easier to wear and make you feel more comfortable. It's a bit like you define the garment rather than it defining you.
CP Company is also closer to menswear and therefore less casual, both in its choice of fabrics and models, which means we can use checks and tweeds with more freedom and the field of prints is more open.
What is CP's Unique Selling Point?
The uniqueness of CP Company lies in the fact we can bring together many different worlds and techniques. The immense archive means we have precise, physical garments for reference. To this we add an unsurpassed know-how in textiles, the possibility to use patterns when required and all the subtleties and nuances of garment dyeing at the highest levels. The mixing of these elements is CP's USP.
How do you develop new materials?
The time spent on developing new materials varies from season to season. We don't throw fabrics away once they have been developed, so maybe one season we have most of what we need – this is particularly true when passing from AW to SS or vice versa – and then the next we start from scratch. Also, it's not just a question of developing fabrics; techniques are important too, such as garment dyeing Shetland down jackets and taping cotton nylon blends.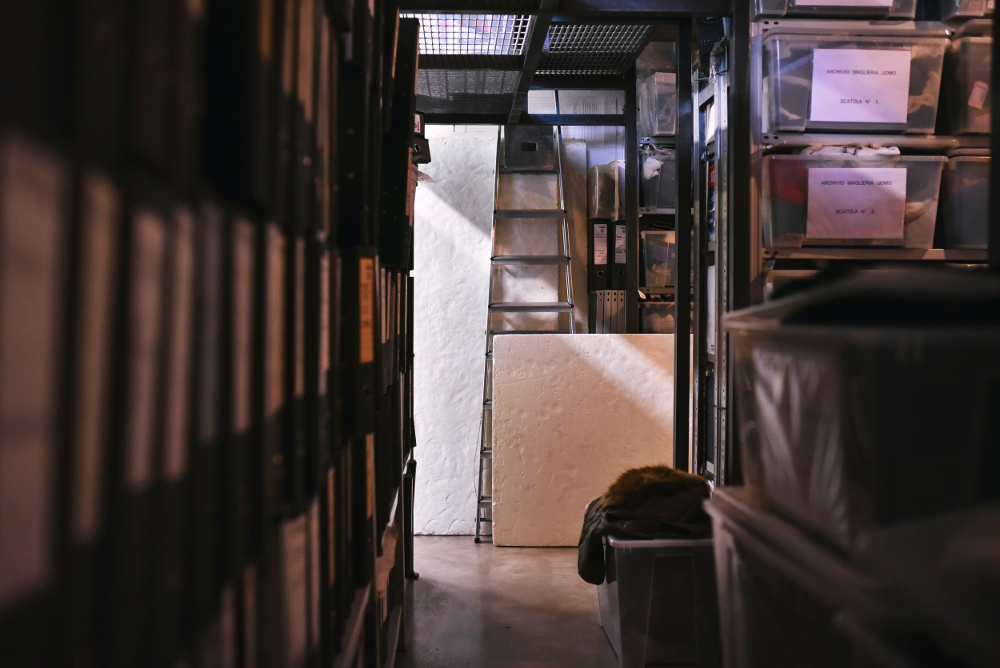 What are the challenges and rewards?
Obviously the biggest reward is when we get it right. Not just the jacket range, but through the whole collection…this is really difficult because it always seems that some part gets ignored. Plus, you are only going to know if the collection was right 18 months later, and in this period you have to factor in production, delivery, advertising, etc. Trying to create a product that works properly with all these factors is a big challenge, the other big challenge is making sure the collection always respects the idea of what CP Company is.
What's the next frontier?
There is no single next frontier, but one of the next big challenges will be that of performance. There is an ever-growing demand for garments that not only look good, but ones that actually work. Clothes that breathe properly, down jackets that keep you warm in the rain and totally waterproof shoulder pieces. Working this kind of performance into the look of CP Company is going to be interesting.
Photography Piotr Niepsuj
Marni's creative director Consuelo Castiglioni brought out her signature boxy tailoring, but added fur quirks at her Florentine catwalk show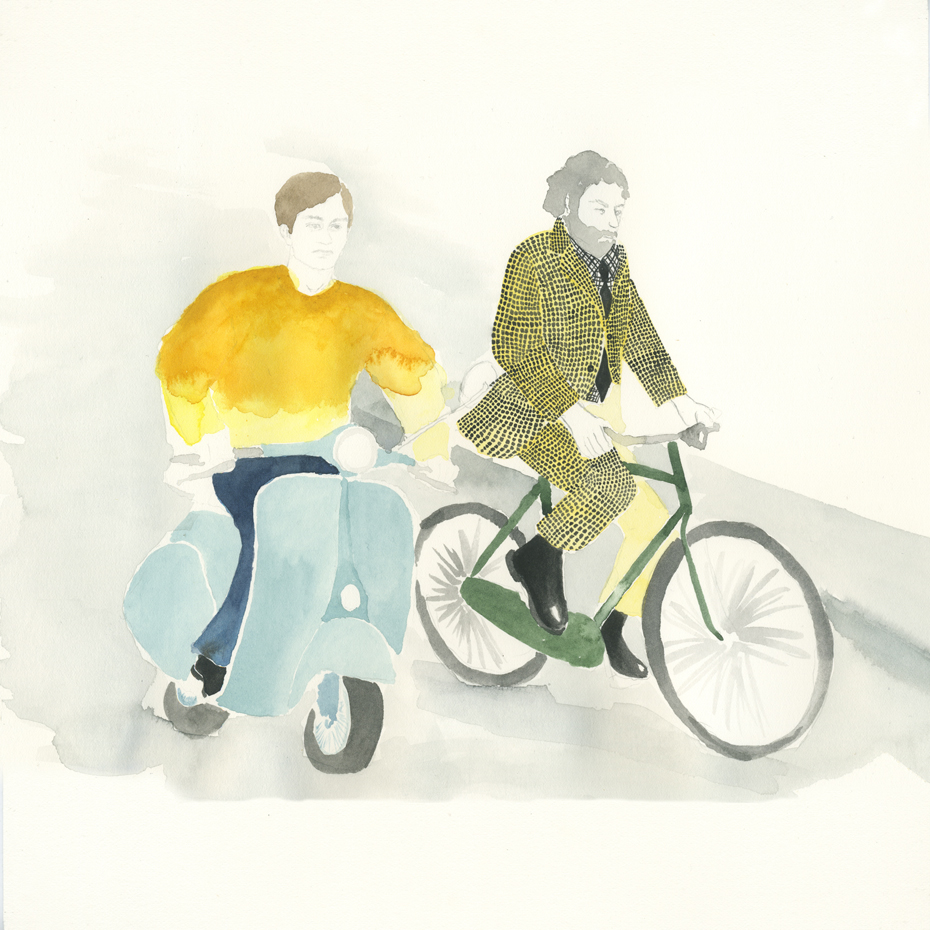 Follow our coverage of Pitti Uomo.
Illustration by Clara Lacy