The Belgian composer, director and writer in perpetual motion discusses his career – past, present and future – with Aimee Cliff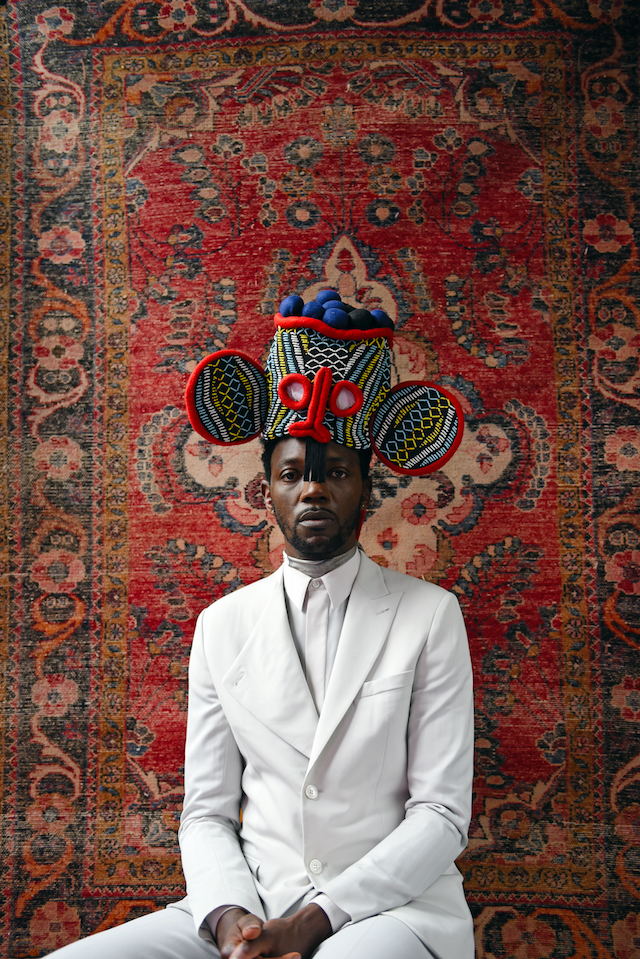 Baloji often finds that other people don't know quite how to define him. As a musician, director, stylist and visual artist moving fluidly between genres, forms and languages, his refusal to be put in a box is exactly what makes him so appealing. Speaking over the phone from his home in Belgium, he reflects on the questions he frequently gets asked: "'Are you a rap artist?' 'Are you African music? Electronic music? Poetry?'" He chuckles warmly. "I'm like everybody else. Sometimes I want to listen to grime. Sometimes I want to listen to something instrumental. . . Like everybody, I have different moods. But in music, you have to be one specific thing. That's the way this industry works. People tell me all the time: 'You're not focused; you don't know who you are.' It's a difficult thing for them to deal with, apparently."
Currently, the multihyphenate artist is spend- ing most of his time writing, while he is under lockdown due to COVID-19. Having been in Italy a few weeks previously, he's seen the early stages of the pandemic unfolding from different vantage points around Europe. It strikes him how little countries are learning from one another, even in a crisis. "We need to not only talk about our own little islands, our own countries," he says. "It's very important, it would help the whole world."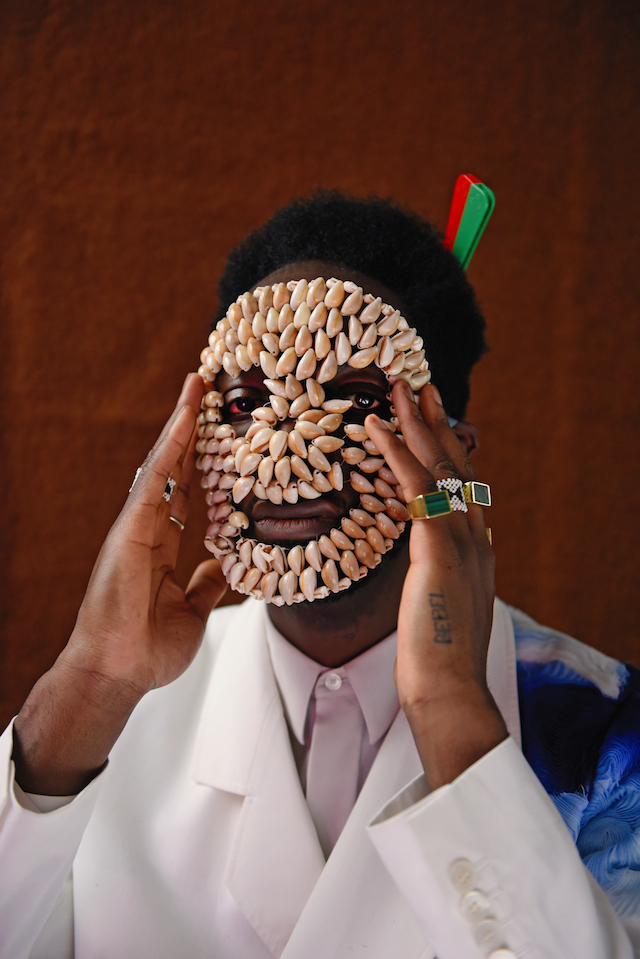 It's a point of view that comes naturally for someone whose identity has been shaped by multiple continents and cultures. Born in the Democratic Republic of the Congo (DRC) in 1978, Baloji was taken to Belgium to live with his step-family when he was three years old. Four years later, his father, having lost all his assets because of war, disappeared from Baloji's life. At 14, Baloji dropped out of school and found his way into a hip-hop group named Starflam, which he performed with as MC Balo. But it was at the age of 26, after rebuilding connections with his mother and with his native Congo, that he began develop- ing his solo career with Hotel Impala, a personal, strident record of funk-fuelled rap.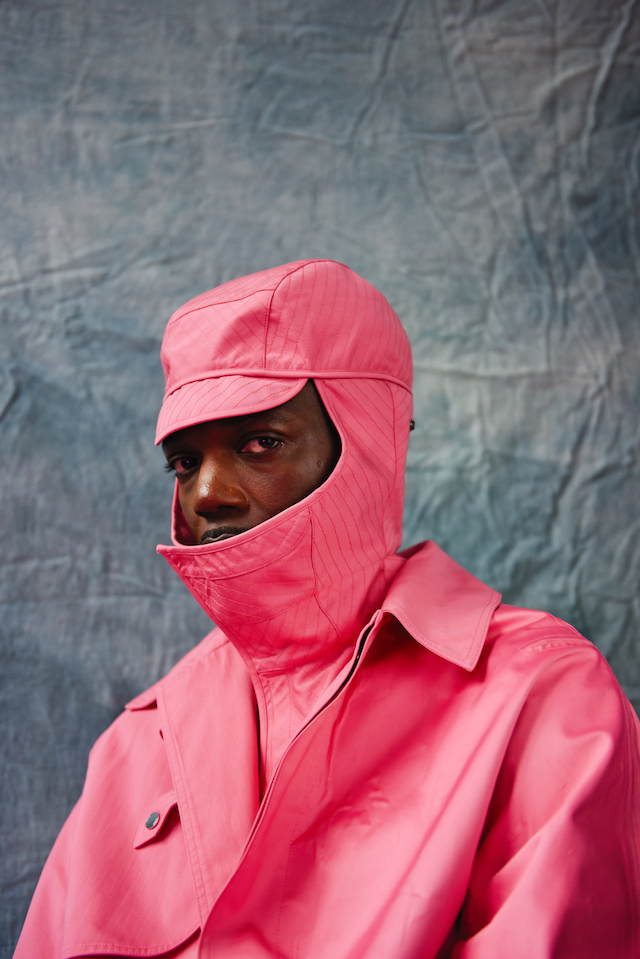 His career since then has been a multifaceted, ever-evolving one. His albums – including the sweeping, psychedelic 2018 LP 137 Avenue Kaniama – have established him as a star in France and Belgium, and gradually crossed over to English-speaking audiences. Right now, Baloji believes the west is more open to hearing from African artists than they have been in the past. "It's changing for the good, 'specially with afrobeat, just because the diaspora is so reactive," he says. "But it's also a trend – we have to be careful with trends, that it's really changing the way people perceive African music." One thing he's definitely happy about, though, is "that we finally killed the idea of 'world music' – which is just a box where we put all the music that is not European".
He's also finding that, thanks to improved Internet access, his own music is finding more fans in the DRC than ever before. "Four years ago, the access to data and 4G in the Congo was so limited, the decision makers were all the same," says Baloji. "Now my work has the help of the Internet, it's really made a difference. I don't depend on 10 people, who say, 'It's not for us, it's too European.'" At the time of speaking, he was in fact supposed to be on a tour of East Africa (now rescheduled due to the pandemic), playing shows and screening films.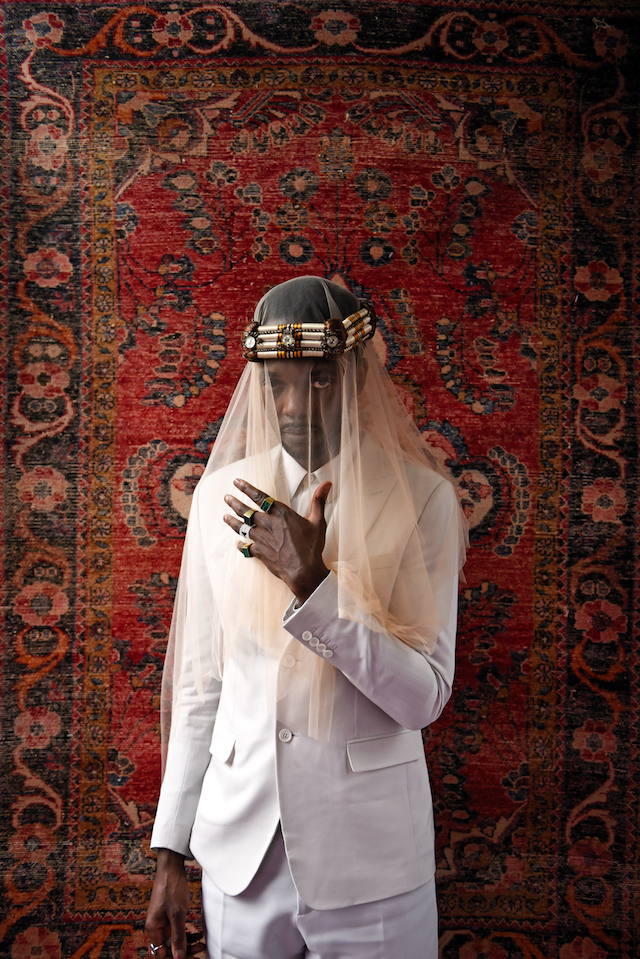 For Baloji, shows and screenings go hand in hand. His work as a musician has always been supplemented by cinematic experiences, like his stunning, surrealist 2019 short film Zombies, a commentary on smartphone addiction. Throughout his career, Baloji explains, he has self-funded his short films, because he's passionate about realising his vision even when his label don't have the budget: "When I conceive the music, I always think about the visuals, how to make a narrative structure around it, the scenes and the sequence."
But his work as a director hasn't always been taken seriously. "People don't believe that as an artist, you can also be a director. It's something that they don't really accept, and it's very hard to deal with that. You know, when you see a video, and it's directed by Madonna, everybody's like, 'She didn't direct it, she just put her name on it.' So when [I direct something], they're like, 'Yeah, right. There must be a white guy behind you doing all the work.'"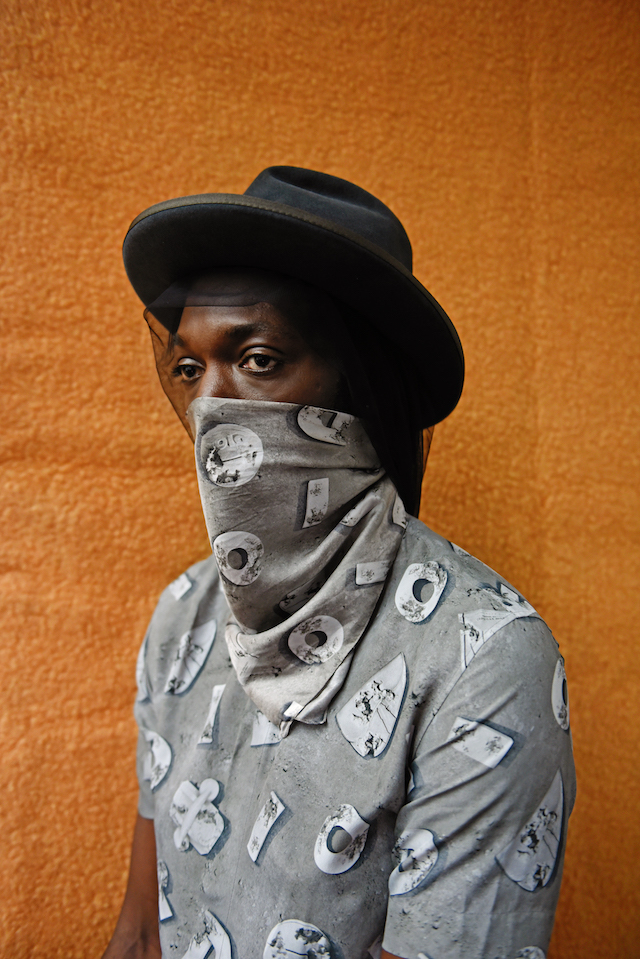 In recent years, though, Baloji has seen this attitude shifting – in part because of the amount of time he's spent grafting, both in front of the camera and behind it, and in part because of accolades he's won, including Best Styling, for Zombies, at the UK Music Video Awards in 2019. "This really helped," he says of his UKMVA. "People could finally accept: 'He's the director, and the musician, and he's also the stylist.'"
Thanks to this boost, Baloji is now working on a dream project of his: the feature-length film Augure, a magical-realist depiction of an uber-patriachal society, for which he has finally secured funding after receiving six rejections. "It's narratively…weird for traditional funding," he laughs. "This industry is very strange. Everybody wants 'something different', but then nobody's there to pay for something different, because they're scared that nobody goes to the theatre to watch this type of movie. So that made it difficult."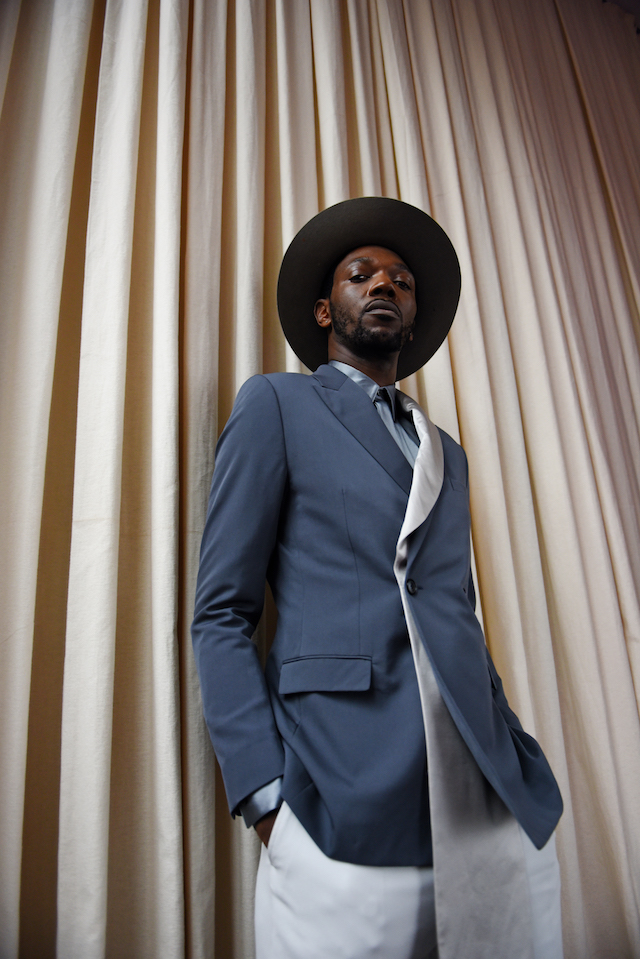 Speaking with a breezy frankness, it's clear that Baloji is now the most relaxed he has been throughout his career – not because he has won the approval of gatekeepers, but because he has liberated himself from caring about what they think. "Ten years ago, I was scared of everything," he reflects. "Scared of what people would say; scared of people not showing up [to shows]." In the past, he says, he would get down about the little things, like radio playlisting; but now he takes sheer joy from the crowds he sees coming back to his shows again and again, and is excited to create for the sake of creating. It's in that spirit that he's returning to the studio to work on a new album, which will also be the soundtrack to his film Augure. He describes it as perhaps the most fun he's ever had writing music, because he's pushing himself to write from the perspective of his female characters. No longer dogged by the worries he had earlier in his career, he now sees his experience and maturity as a gift. "The way this industry works, they make sure an artist survives for four or five years, and after five years, it's game over," he says. "Because we always need 'something new'. But if you're really an artist, you can be refreshing and different, not just because you're new. All my favourite artists, directors, painters – they all reinvent themselves. You just have to challenge yourself."
Photography Mous Lamrabat 
Styling Dan May 
Grooming Gwen De Vylder
Photography assistant Tim Coppens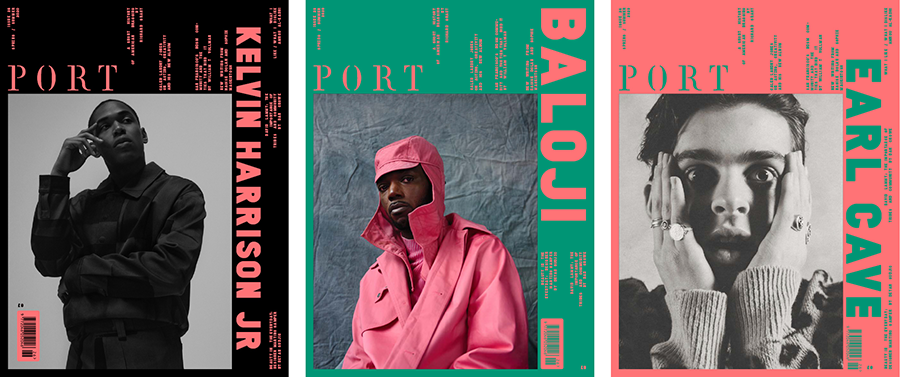 This article is taken from issue 26. To buy the issue or subscribe, click here