Japanese artist Noritake Kinashi speaks to Port about his transition from comedian to artist, and the peaceful message he hopes to convey at his London show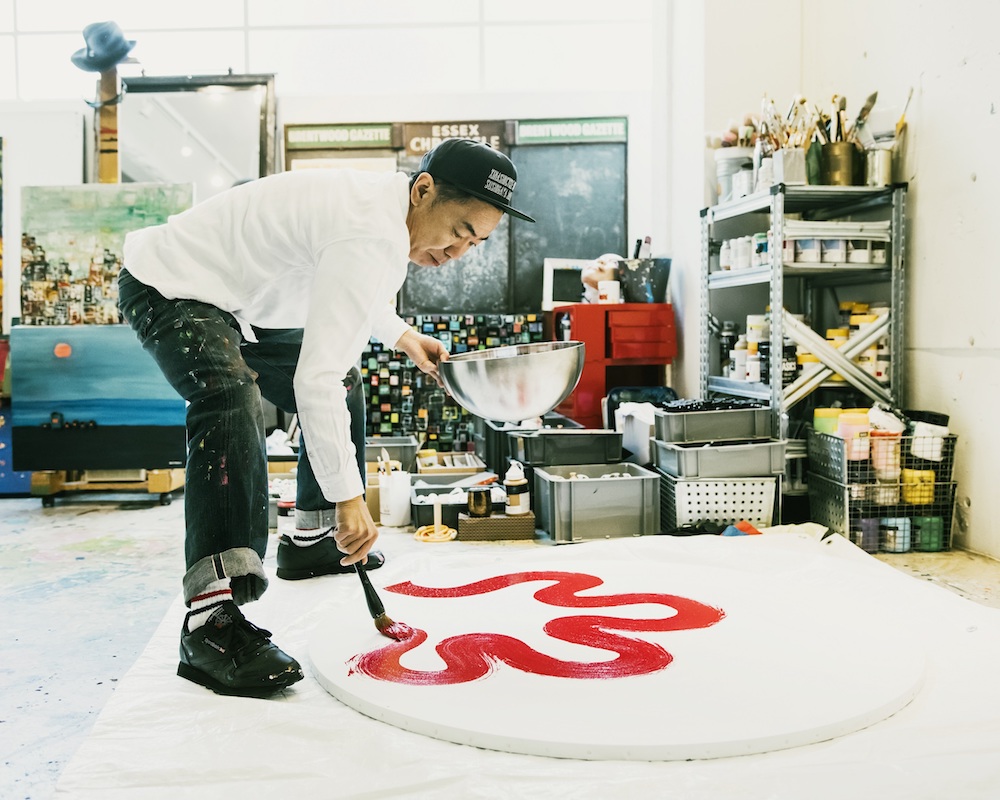 The most accidental route into art ever taken might be that of Japanese artist Noritake Kinashi, who began his artistic career when he was working as a comedian in 1994, and was asked to spontaneously draw the landscape along the river Seine in black marker for a TV programme. Kinashi remembers it as a "creative turning point", for although he'd enjoyed drawing as a child, it was in this moment that he rediscovered his interest and produced a body of work large enough to hold a solo exhibition that same year. Balancing multiple jobs was something Kinashi, who has also worked as a musician and actor, felt comfortable doing and found highly compatible: "I perceive them all as the same. It's just a matter of expressing them in a different form in the end."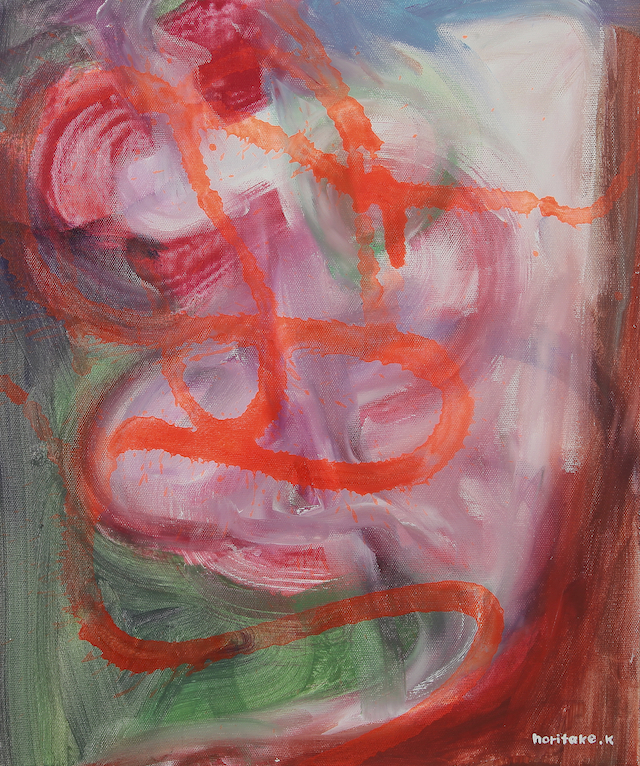 There certainly are traces of his comedic persona in the drawings he produces, which have a simple, almost childlike aspect that belies their non-conformist and satirical take on humanity. The brushstyle is clear and linear, producing stylised motifs that are repeated across large areas. For Kinashi it is an intuitive process, "I draw without revisions and I especially enjoy doing improvisational drawing."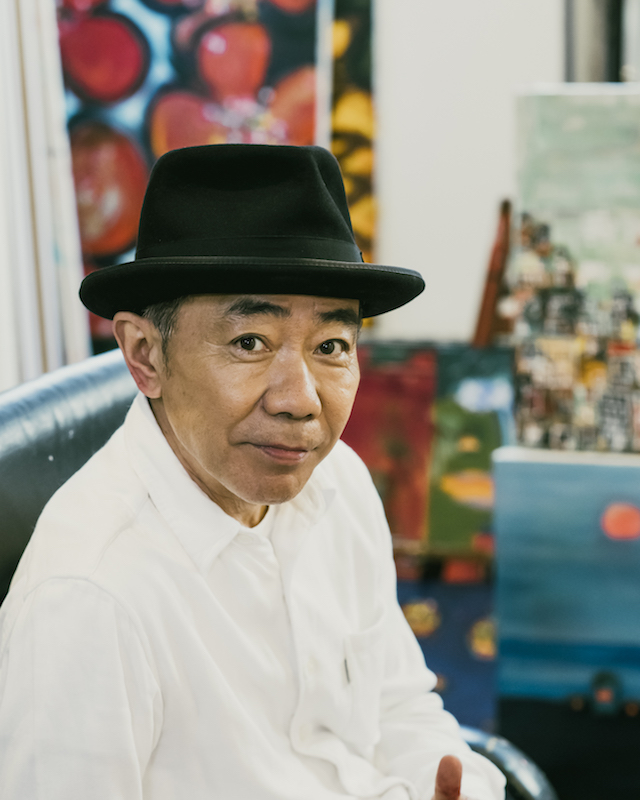 Following a solo show in New York in 2015, Kinashi has been preparing -moment-, a unique exhibition filled with colourful, almost psychedelic, painted hands, which appeared in London and was organised by Kyoto's imura art gallery. The show forms part of a larger project, REACH OUT, which centres the motif of the hand in a gesture that Kinashi believes refers to "chains of 'human connection", or more simply "approaching people, connecting with people and extending a helping hand to people".
It's a simple idea that Kinashi has chosen to focus on, but by repeating it into proliferating webs the many hands soon become a mesh of impenetrable links. It is a visual metaphor through which Kinashi hopes "the audience feel the power of peace that goes beyond the barriers of race and cultural differences".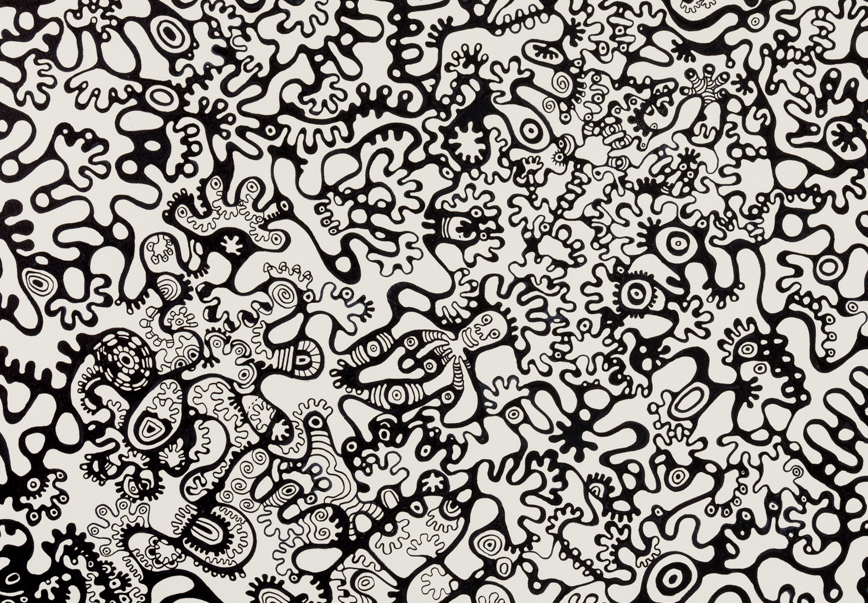 Kinashi was excited by the opportunity to bring his art to London for the first time, saying he has often felt "inspired by the raw energy and creativity that London offers". His roots however, remain very much in his comedy, and he explains how these various professions are connected: "I have always believed in the power of laughter, which encouraged peace within oneself. Therefore, I express the same thought on canvas. That is my message."
-moment- was on at Protein Studios from 21st to 24th June.