The Artistic Director of Hôtel Molitor shares her favourite places in Paris to eat, drink, and relax, as well as discover the city's vibrant street art scene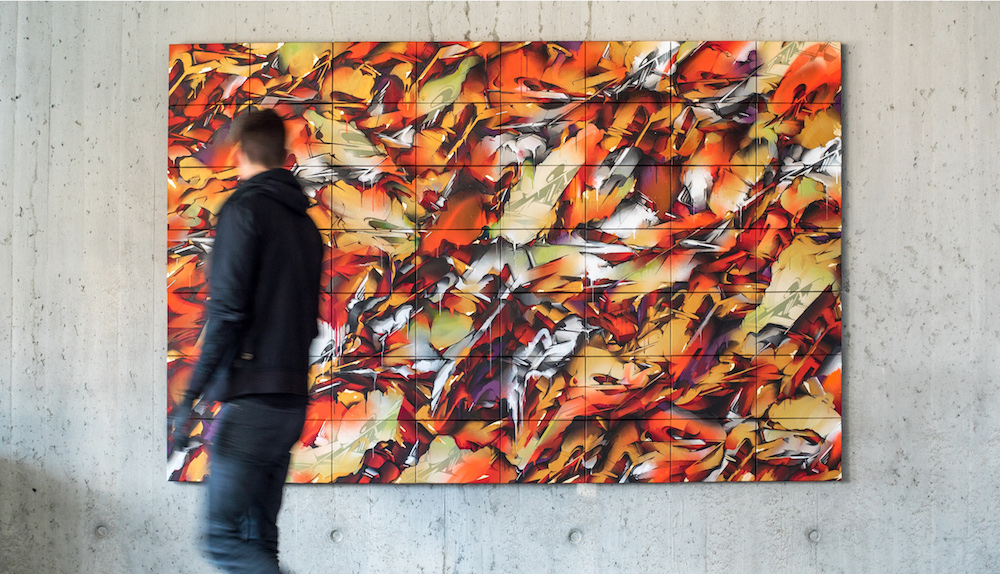 When "Piscine Molitor Grands Etablissements Balnéaires d'Auteuil" first opened its doors in 1929, it was a grand addition to the already impressive sporting credentials of Paris' bourgeois 16th arrondissement. Neighbouring addresses such as the Parc des Princes, Jean Bouin Stadium and Roland Garros were a big draw for sports fans, and piscine Molitor was hoping to also establish itself as a serious sports destination. As if to prove its point, U.S. Olympic gold medalist and future Tarzan actor Johnny Weissmuller was invited to open the pool, and even worked there as a lifeguard during the Molitor's inaugural summer. But Molitor quickly became a hotspot for socialising and poolside lounging, rather than Olympic training. From 1934 it hosted the annual "Fête de l'Eau" and its bathing beauty contest, and in 1946 its glamorous setting provided Louis Réard with the perfect location to unveil his daring new swimwear: the bikini. With just 30 inches of fabric made into three triangles, enough to cover all the essential areas, it was so small that Réard himself said if it couldn't be pulled through a wedding ring, it wasn't a bikini.
Sixty years later, after running into financial difficulties, partly due to the pool moonlighting as an ice rink during the winter months, Molitor closed its doors in 1989. Its large open space now attracted a very different crowd to posing poolside beauties; the abandoned pools were the perfect blank canvas for urban artwork, in particular the indoor Winter pool, which offered artists more privacy from prying eyes. Molitor became a new Mecca for street artists from around Paris, and indeed the world.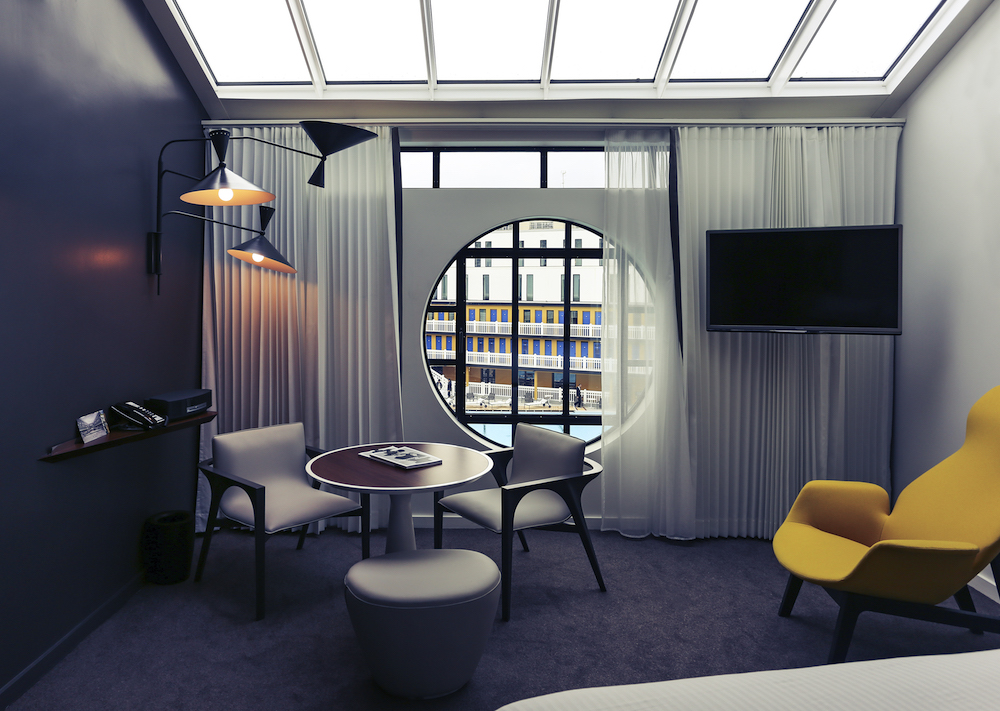 In 2014 the pool reopened as Hôtel Molitor Paris, part of the MGallery hotel collection. Despite now being part of a corporate conglomerate, the building had retained its unique looks, and its striking Art Deco design was not only left intact, but restored to its former glory. What's more, the street artists who once snuck into hotel's pools were invited back to officially leave their mark, stamping their identity onto the tiny 2m2 cabins which line the Winter pool. Originally, of course, these small cubicles gave swimmers the necessary privacy to undress, but today each of the 78 cabins serves a solely decorative purpose; artists from the legendary New Yorker Seen to the Parisian Psyckoze have painted the cabins from floor to ceiling in their individual style, bringing the small spaces together to create a huge gallery of contemporary urban art.
Overseeing this gallery is Sylvia Randazzo, Molitor's Artistic Director. Sylvia has always been keen to show off the artistic space, firstly through tours with guests, just as you would find in any of the city's major galleries, and now with the hotel's coffee-table book, "Molitor: Vibrations Artistiques (Molitor: Artistic Vibrations)." The book's release is not only to commemorate Molitor's 90th anniversary and celebrate the hotel's rich history, but it is also a celebration of art; the works found at the hotel are firmly at the forefront of the publication. 
"Molitor, and the art displays, will continue to evolve, just as street art and art trends continue to evolve," says Sylvia. "This element of Molitor's creative history is now preserved in the book, it serves as an inventory of this part of history, Molitor's Art Deco style, and the street artists currently involved in the Art Cabins. We always want to encourage more visitors to Molitor to tour the Art Cabins. Something our guests often have in common is that they are looking to discover Paris from a different perspective."
Here, Sylvia, a born and bred Parisian, takes Port through her own, artistic perspective of her city.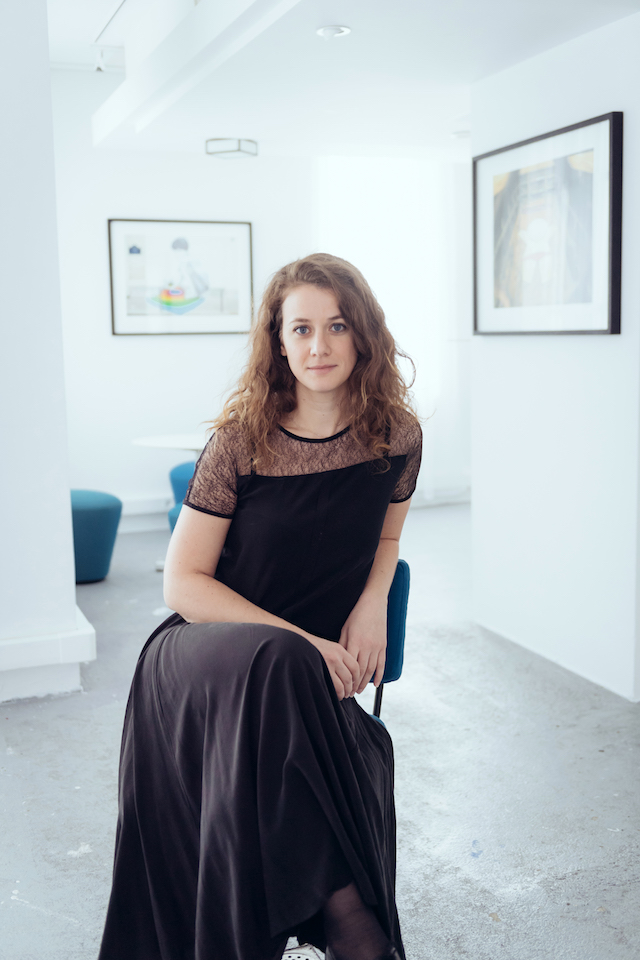 Le Saint-Sébastien 
It was love at first bite! The cooking is delicious; French cuisine with international influences. The manager, Daniela Lavadenz, is a passionate wine connoisseur who knows all the winemakers on her menu personally, so she can always recommend the perfect wine. Alongside the mouth-watering food and wine, the bread is like no other I've tasted. What else do you need?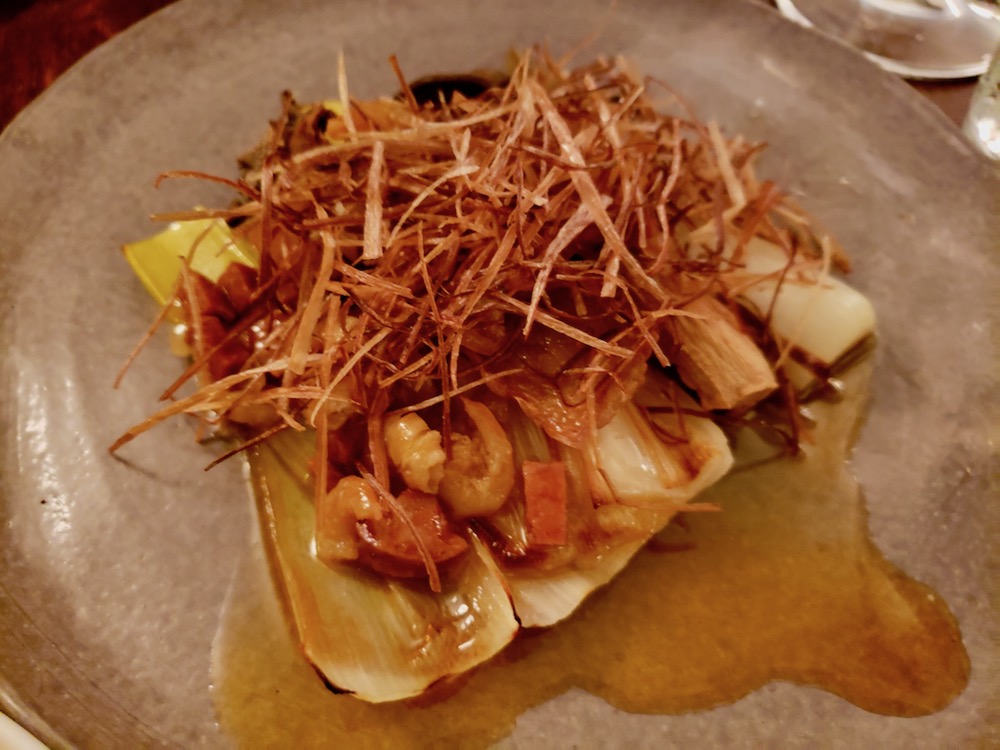 L'Ours Bar
If I want to enjoy great cocktails prepared by friendly people, I go to L'Ours. This bar is tiny and very busy, but the cocktails are worth it. 
Moncoeur Belleville
If I want to unwind and drink a glass of wine in the afternoon, Moncoeur Belleville is a great spot to enjoy stunning views of Paris, from the top of Belleville Park, and the columns painted by the famous street artist Seth. In the summer, it's a great spot where you can join the salsa dancers in the park.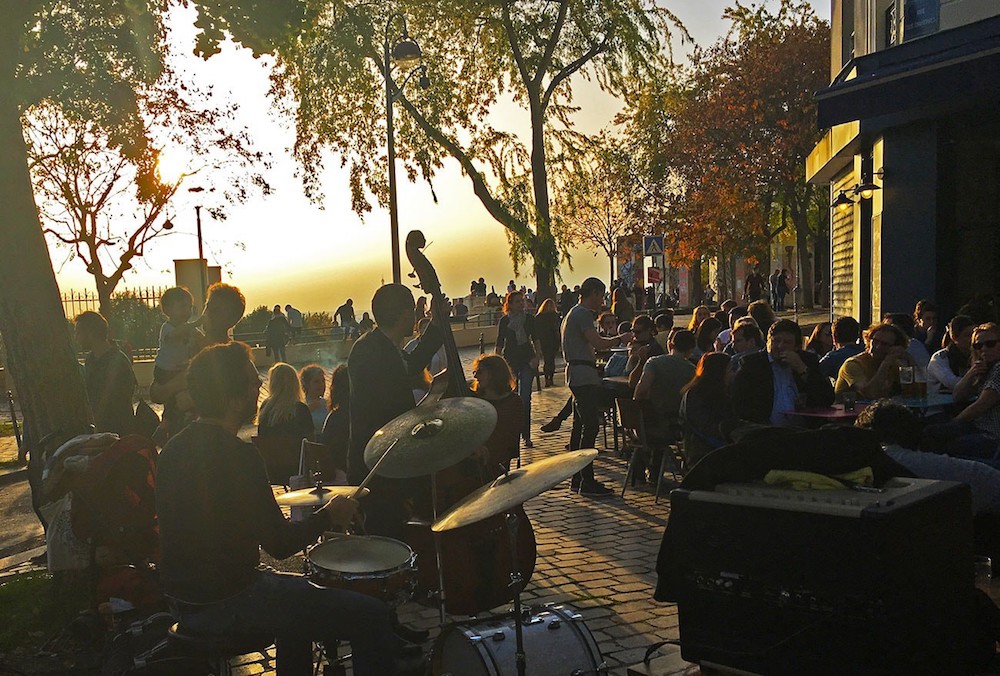 Boutique Centre Pompidou
I am not a shopping addict, but I do love books. My favourite bookshop is at the Centre Pompidou. It is a little heaven to discover, chill and be surprised. In front of the bookshop, there is a more casual shop, where art can be enjoyed not only with eyes but also with hands thanks to its original and quirky objects.
Hôtel Molitor
I think this is the best place to stay in Paris, of course! Seriously, I really do think Molitor is the best place for having a peaceful night's sleep in the buzzing city of Paris. When you fall asleep your room is flooded by the light colour of the pool, and when you wake up your first look is out onto the pool and swimmers, before you join them for a refreshing dip. It's just magical!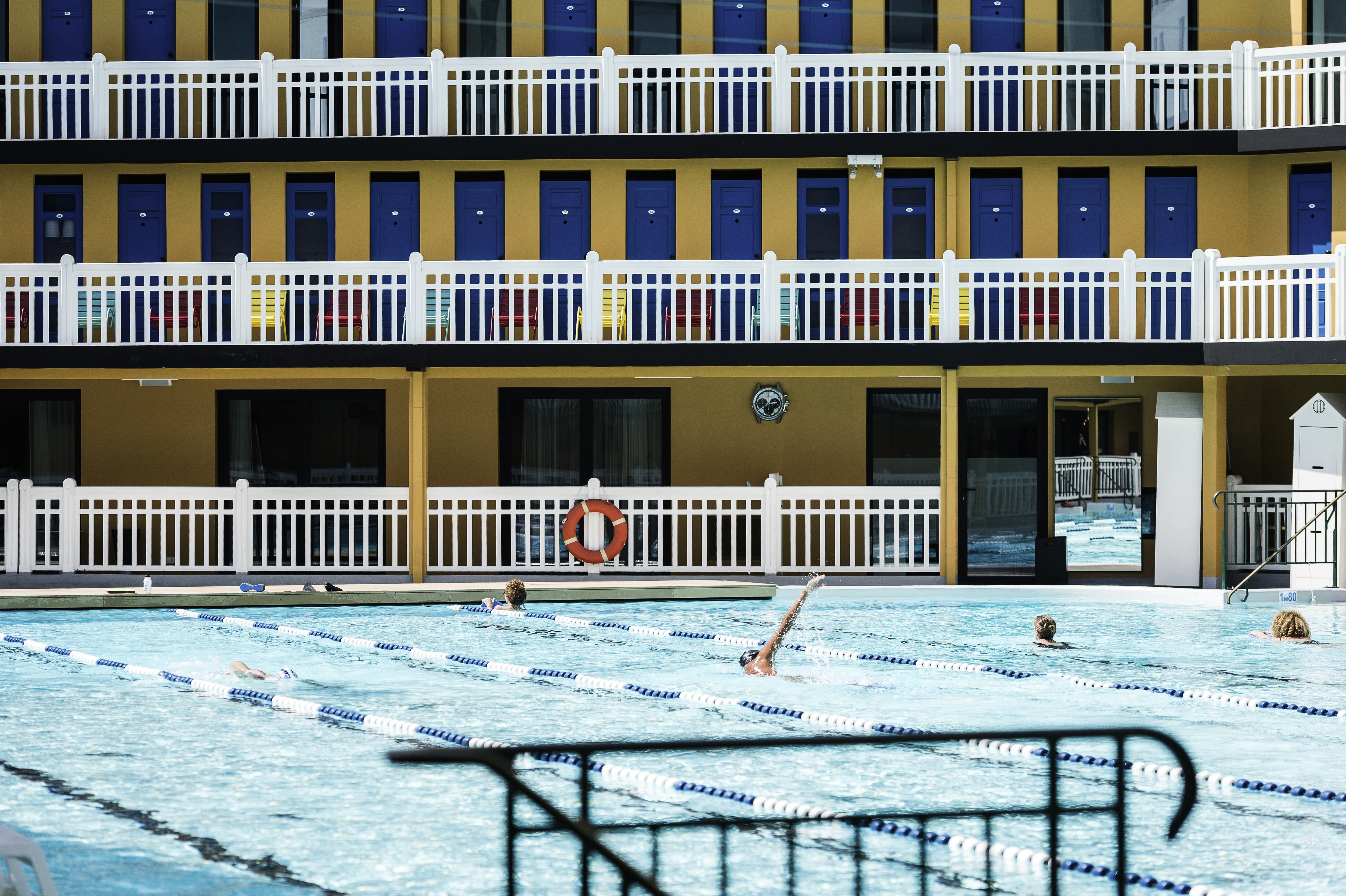 Projet Saato
In my opinion, there are two important spots in Paris for urban and street art. The first is Projet Saato, or the Saato Project, at La Défense – where important artists from all over the world are invited to paint on mobile walls. For instance, I had the chance to meet Does there, a great artist from Netherlands, who is also featured in "Molitor: Vibrations Artistiques", on page 56. 
Urban Art Fair
The second most important spot for street art in the city is the Urban Art Fair, taking place annually in the spring and bringing together around 35 of the very best French and international galleries, showcasing the works of almost 200 artists. Every year, the fair gets better, and it is truly the best time of the year to observe the evolution of urban art as well as discover emerging and established artists.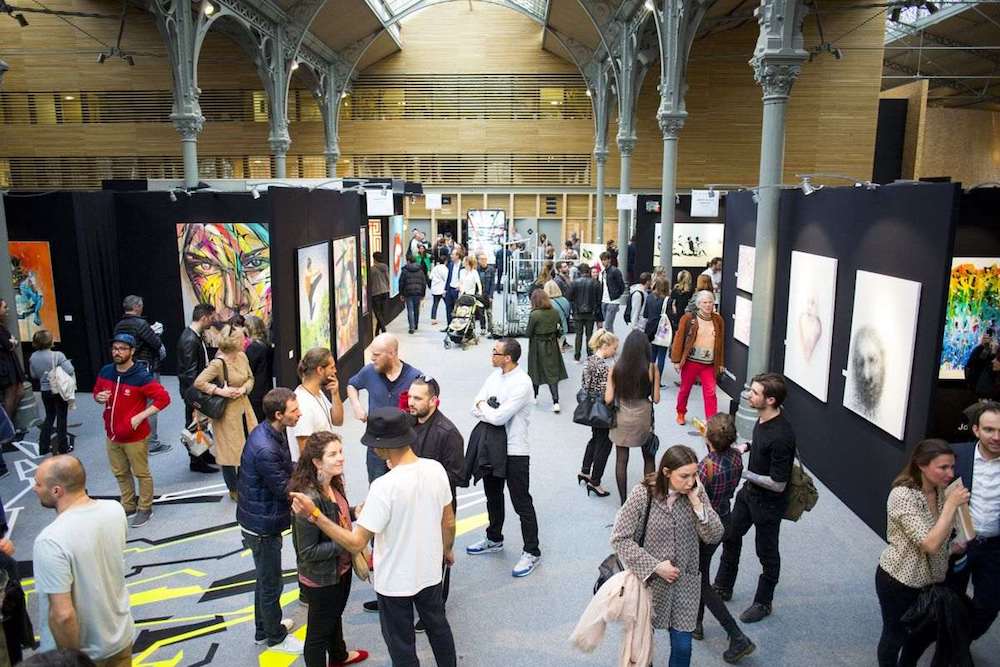 Chez Prune
But if you miss either of these, there are still so many opportunities to spot the local art. For example you can have a coffee outside at Chez Prune, next to the Canal Saint-Martin. This café is in front of a big wall, which is well known by street artists. Everyday a new painting arrives, you just have to wait and see… 
'Molitor: Vibrations Artistiques' is available now, published by specialist art publisher H'Artpon Editions. As Molitor is an active participant in the Parisian art scene, €5 will go to Le Musée en Herbe, a museum which aims to be an accessible showcase of art for families in need. Classic Rooms at Hôtel Molitor start from £198 per person, per night