'67 was the summer of love, '77 the summer of Sam. Sometimes there are ideas or people that represent a particular moment in time. Keanu Reeves was one such man, centre stage in an unusual summer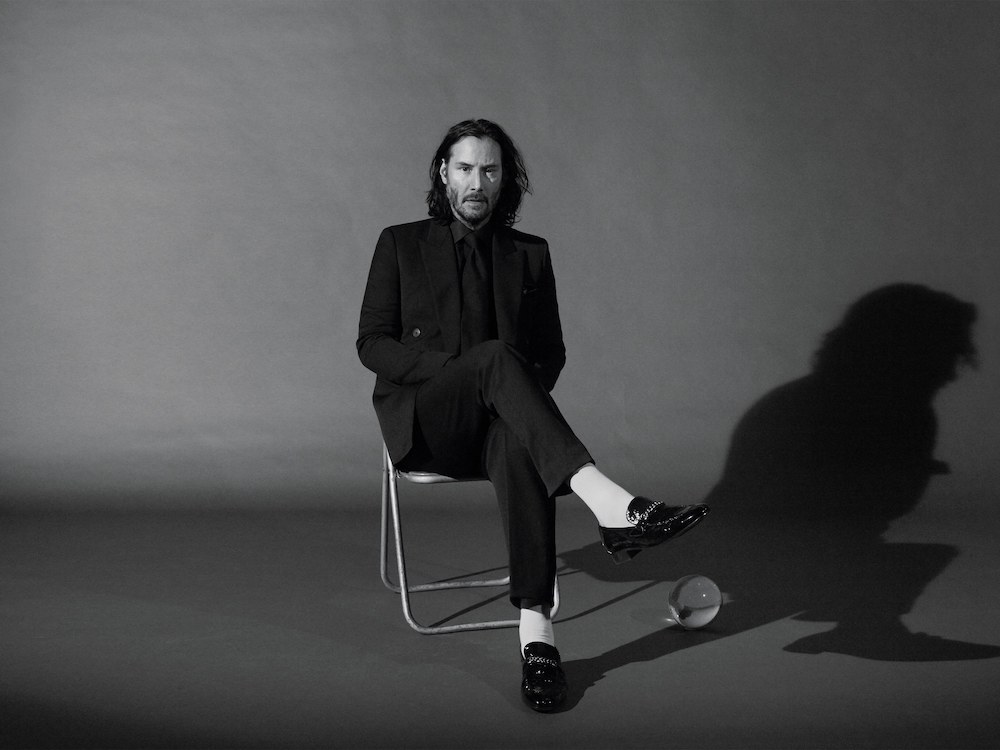 Summer 2019 will be remembered for many reasons. Record breaking heat all over Europe, Boris Johnson reaching number 10, the first image of a black hole and Lil Nas X's "Old Town Road", but Reeves stands above them all in having had a stellar season.
Long thought of as an odd man outside of a film set, his refusal to play the celebrity game has made him an abnormality for someone of such high profile. The face of many popular films and franchises of the last few decades; Bill and Ted, Point Break, Speed, The Matrix and more recently John Wick, Reeves has had a consistent career that most would envy. Controversy free, wholesome and respected.
Last year would see that profile raised in a snowballing style, beginning in March with the rescue of his fellow passengers when a flight they were on performed an emergency landing in Bakersfield, CA. He then arranged for a van to take the stranded passengers and himself to their Los Angeles terminus, chatting and mixing with them along the way.
Between this and Warner Brothers' late August announcement of a 4th Matrix film, Reeves set the world alight with wholesome spontaneity and the world responded in kind. But quite how it happened was impossible to forecast and in true internet culture fashion, didn't make much sense either.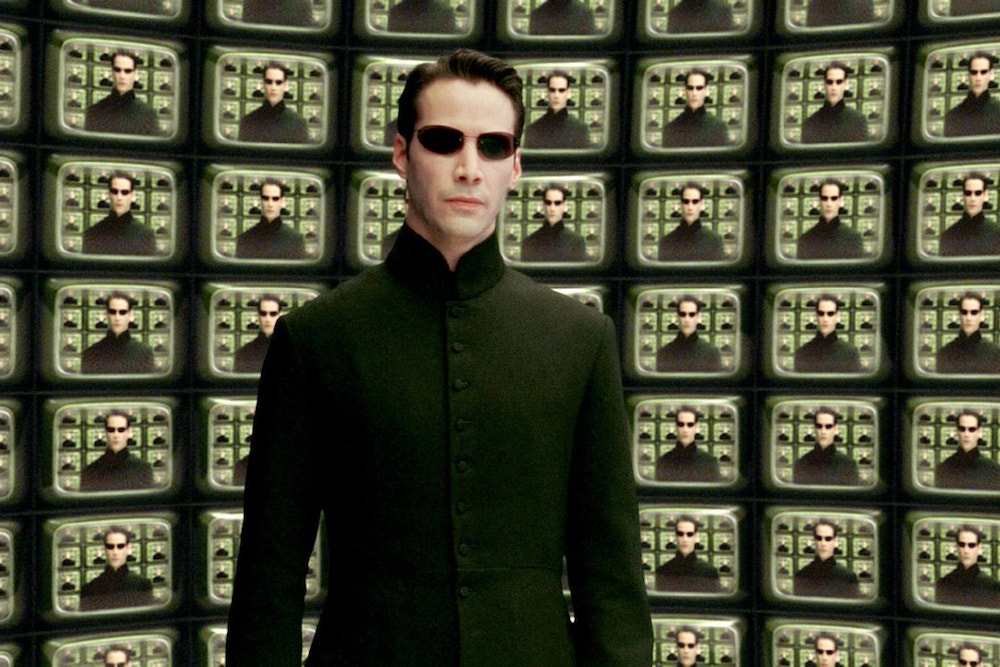 Shortly after the first annual "KeanuCon" closed with a screening of John Wick 2, Reeves' 2019 box office success was May's hotly anticipated John Wick 3, which proved a hit critically and financially. The series, directed by his former stunt double Chad Stahelski offers a stylised take on the revenge thriller, which has given Reeves – now in his mid-50's, an action renaissance. Wick is already something of a cult favourite though while the series lacks the scale or lore of the likes of MCU or Star Wars, it has consistently evolved without alienating its fanbase or selling out – the success of which has merited a fourth film currently in production.
While Reeves is far from the first actor to branch out into video games, his appearance at E3 in June was one to remember. While introducing Cyberpunk 2077 – an upcoming VR game he was secretly involved in, Reeves could barely get a word in at the adoring crowd. After he described the game's graphic capabilities as breathtaking an audience member shouted "you're breathtaking", which he quickly relayed back and the crowd exploded with delight. This humorous exchange spawned a meme that became the go-to compliment for the summer, joining the many other internet quirks about the actor, almost exclusively in positive contexts such as defending animals à la John Wick or that he's possibly some sort of philanthropic vampire.
There has long been a myth that he donated over 70% of his earnings from The Matrix's sequels to their special effects teams, a sensationalised story that says more in falsehood than it does in truth. Even though this story is exaggerated, he has always been generous with money and while his vampiric side is questionable, his philanthropy is not. He anonymously runs a private cancer research trust and regularly dedicates time and money to SCORE (Spinal Cord Opportunities for Rehabilitation Endowment), a charity which promotes physical activity for people seriously injured during sport.
He went through a particularly rough patch between 1999 and the early 2000s when his partner Jennifer Syme gave birth to a stillborn daughter then died in a road traffic accident 16 months later. Around this time, his sister was also diagnosed with Leukaemia. Other difficulties of his earlier life such as growing up without a consistent father figure and the death of close friend River Phoenix might break a weaker man, but apparently not Reeves.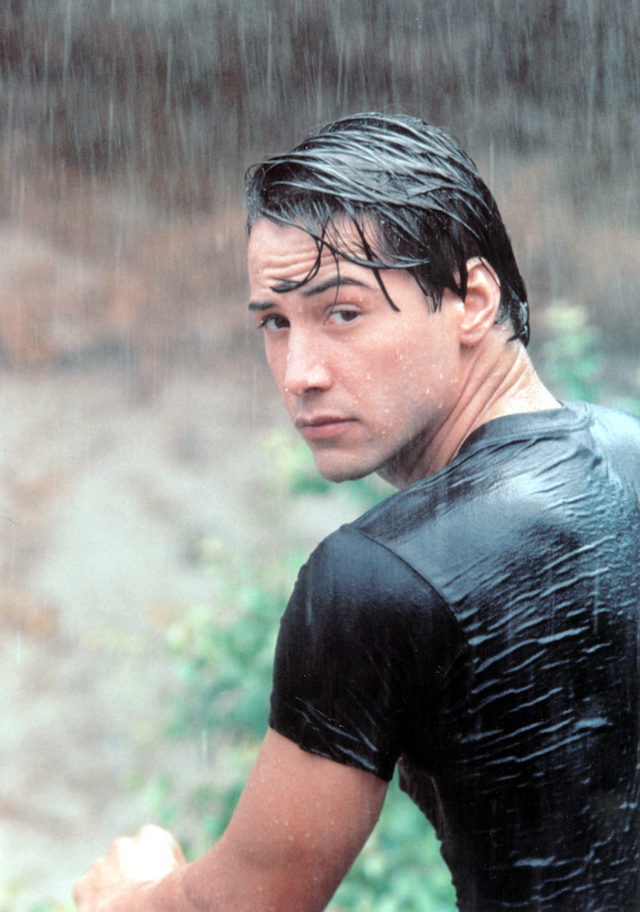 His humility in the face of such dark subjects came up on The Late Show With Stephen Colbert, where he caught the audience off-guard by eloquently answering an off-hand question about what happens when we die, to which Colbert could only shake Reeves' hand at such a response. Ironically, he was there to promote John Wick 3, which would require an MIT grad to calculate the death toll of. But fiction is fiction and though Reeves is a crack shot onscreen and off, in his personal life he is a peaceful man who has expressed respect for Buddhism and a belief in God.
On a more child-friendly note, last summer he also lent his voice to motorcycle stuntman "Duke Caboom", paying tribute to his native Canada as one of the new characters cooked up for Toy Story 4. Caboom's role as a self-doubting stuntman was somewhat fitting for Reeves, as motorcycles have always been a big part of his life. In a bumper campaign for GQ he gave a tour of his motorcycle company warehouse (Arch Motorcycles) and discussed his personal collection for a video before gracing their April cover in a striking monochrome shoot for Saint Laurent. His long, slightly greying hair evidently not a problem to the fashion world – a physical change addressed in the new Bill & Ted sequel, set nearly thirty years after their last outing in 1991.
The long awaited sequel, Bill & Ted Face The Music finally started production last July with particularly odd photos of an unrecognisable Reeves on set still surfacing in early December. The story will address the duo, now struggling with middle-aged life and fatherhood and will be written by the same team of the first two films. The actual announcement was not exactly a surprise, as a long-teased project for some time, but there has been a welcome response to the re-airing of these characters who have been dormant for an entire generation. The reappearance of their peaceful dude-ness may well be a distracting antidote for us in these increasingly bleak times.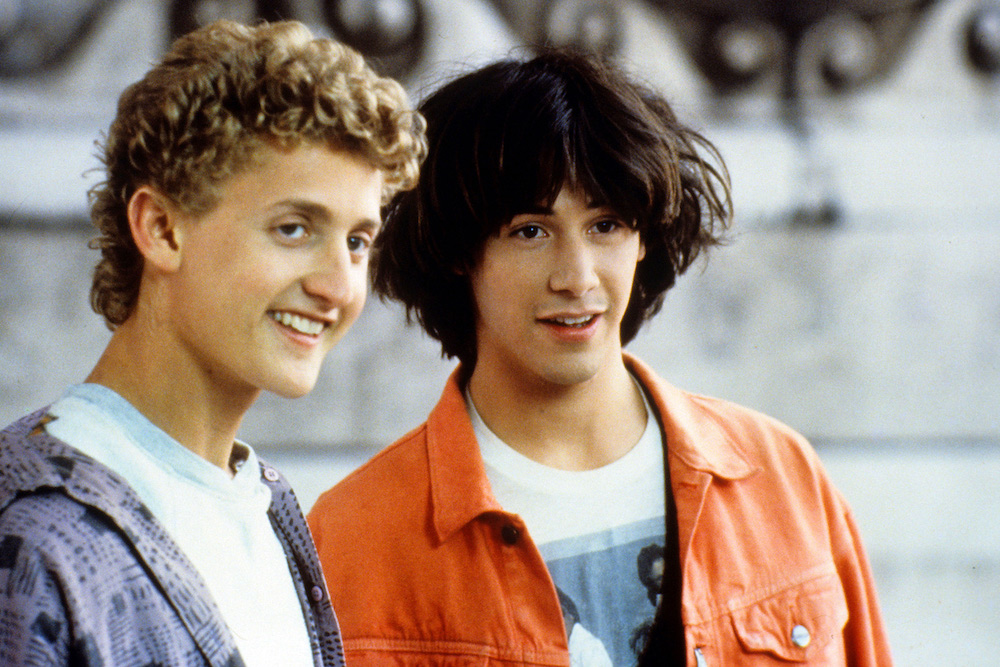 August's announcement of The Matrix 4 however, was a genuine surprise, and a bit of a head scratcher too. A strange announcement with very little detail which left many wondering if more Matrix content was really merited? Or just a sign of these reboot and franchise-heavy times. For now, fans hold their breath with the memory of The Matrix series' diminishing quality in the back of their minds and only one of the Wachowskis signed on. It could go either way, but it's worth remembering that no one expected much from the original Matrix film when it was released in 1999 either.
Nostalgia has shone very favourably on Reeves, with these iconic roles of Ted Logan and Neo representing very different stages within his career, yet both to be relevant again decades after their debuts. The fact that these roles could not be more different highlights his versatility as a performer and probably why he has such a broad, cross generational fan base – one which has seen him crowned "the internet's soul mate" by TIME magazine and described as "entering his icon era" by GQ when he posed for their aforementioned cover. Both quotes coming within weeks of each other – and no one disputing them.
Contemporary to the careers of Harvey Weinstein, Kevin Spacey and many others of disrepute, he is an industry role model that many younger actors would do well to emulate (see "hover hands").  A steady stream of box office hits and a few off the beaten track forays – to varying degrees of success – Reeves is a pretty sure thing and has apparently reached the level of cultural recognition that goes beyond cinema. The media spotlight is fleetingly kept on the same person, but considering the many pots that Reeves currently has boiling, he'll no doubt continue to be a fixture on our screens and depending on their successes, may have another stint in the sun yet.