Jo Lawson-Tancred visits Champagne to savour the new Dom Perignon Plenitude 2 vintage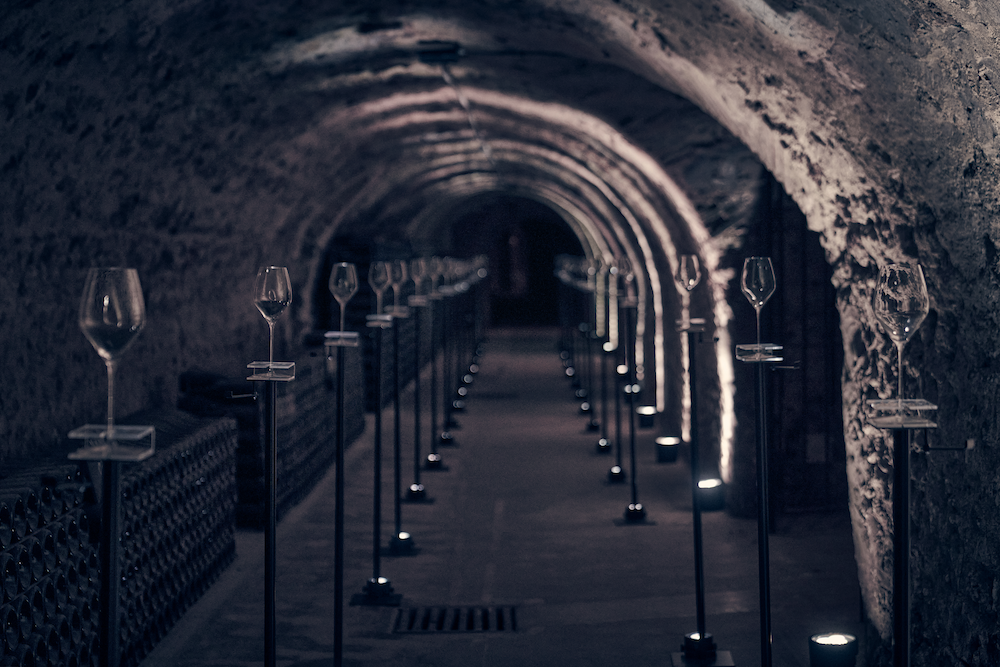 Venturing below ground into the winding warren of subterranean caves where Dom Pérignon has stored its wine for several centuries, the atmosphere is cool and calm. These cellars were first built at Hautvillers in the 1600s by the monk Dom Pierre Pérignon, for whom the house is named. A pioneer of champagne production, his influence can be felt throughout these timeless and secluded surroundings. Here, where the fast-paced bustle of real life feels far away, I slowly savour my first taste of Dom Pérignon's 2004 Plénitude 2.
Refusing to rush things is fundamental to the maturation process that rewards us with vintage champagne. At Dom Pérignon, this typically takes 8-10 years. For each vintage, however, a limited number of bottles are kept back for an even longer maturation period of up to two decades and eventually released as Plénitude 2, or "the second life of Dom Pérignon". Every year that the yeast, which is originally introduced to ferment the wine, is left to continue interacting in the bottle, the champagne becomes rounder and gains complexity. As I tip back my glass, I can detect elegant citrusy notes that are more clearly defined than in the vintage with an elevated minerality.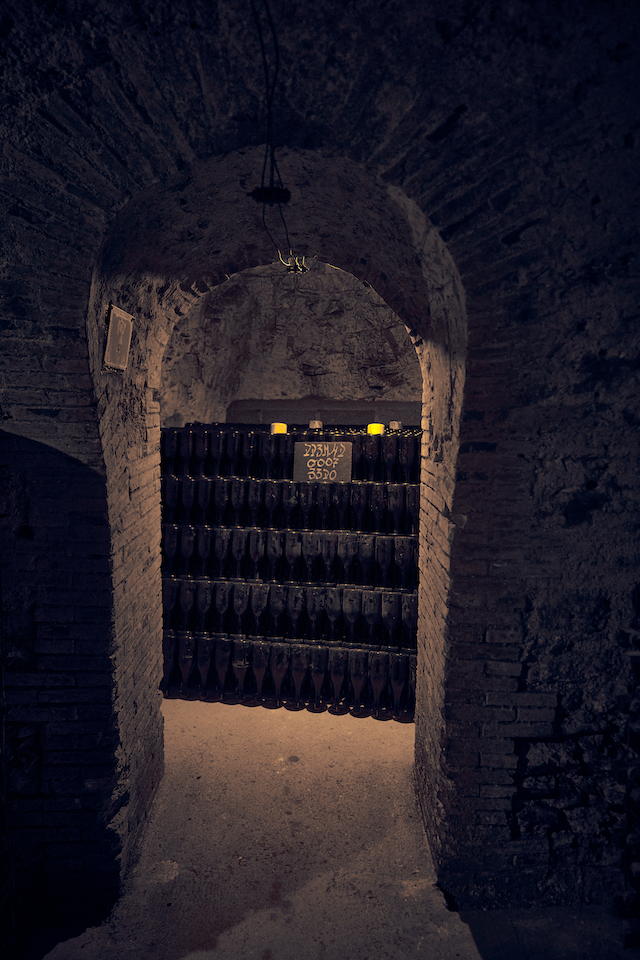 After maturation the wine is disgorged and the passive process of ageing begins. This typically happens once we've already bought a bottle and are saving it in our own cellar for a special occasion. The resulting oxidation brings out a softer, more buttery texture.
The right moment to end the maturation is something that must be decided with some exactitude. According to the house's recently appointed Chef de Cave, Vincent Chaperon, "the wine balances on the edge with immediacy and surprise, evolving between tension and weightlessness. It has an extreme, tactile precision, deep and sculptural." This moment will depend in part on the climate of the harvest year because the champagne is an expression of the unique terroir in which the grape has been grown. Connoisseurs will know that each vintage has a different personality.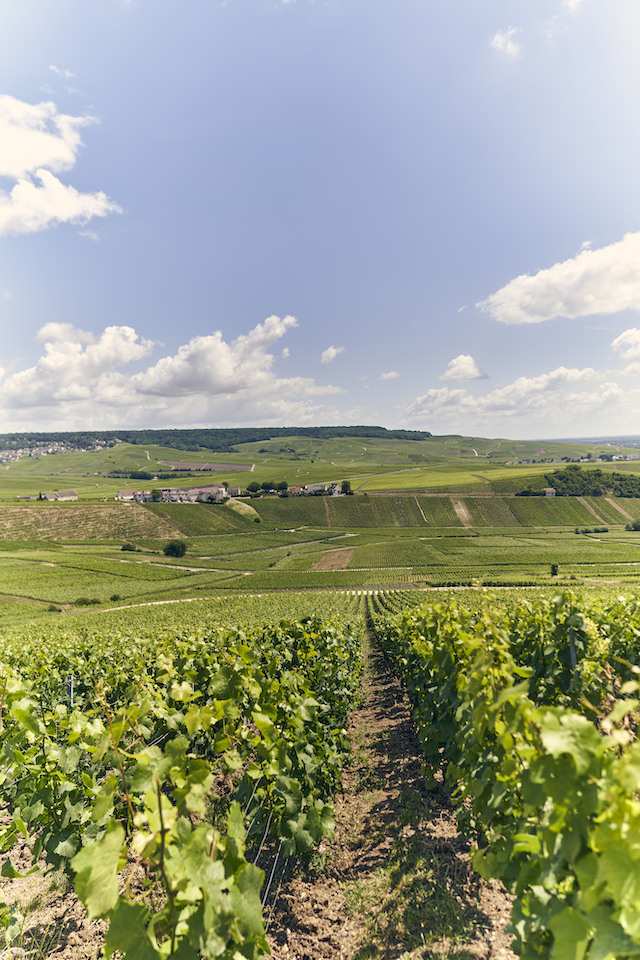 2004 was a year that stands out as a return to the predictable changing of seasons, a "renaissance and calm", Chaperon says, after the frosts and historic heatwave of 2003. A cool August was followed by a few weeks of dry heat that shaped the vintage and the harvest began on 24th September with a substantial yield of healthy grapes.
The best time to harvest has become increasingly tricky to call over recent decades, as the climate crisis brings about more chaotic conditions. "We needed to fight to find new solutions," Chaperon recalls of trying to pull off a successful harvest after the extreme weather experienced in 2003. He adds that the harvest of 2009, also impacted by a heatwave, could only go ahead thanks to the lessons learnt.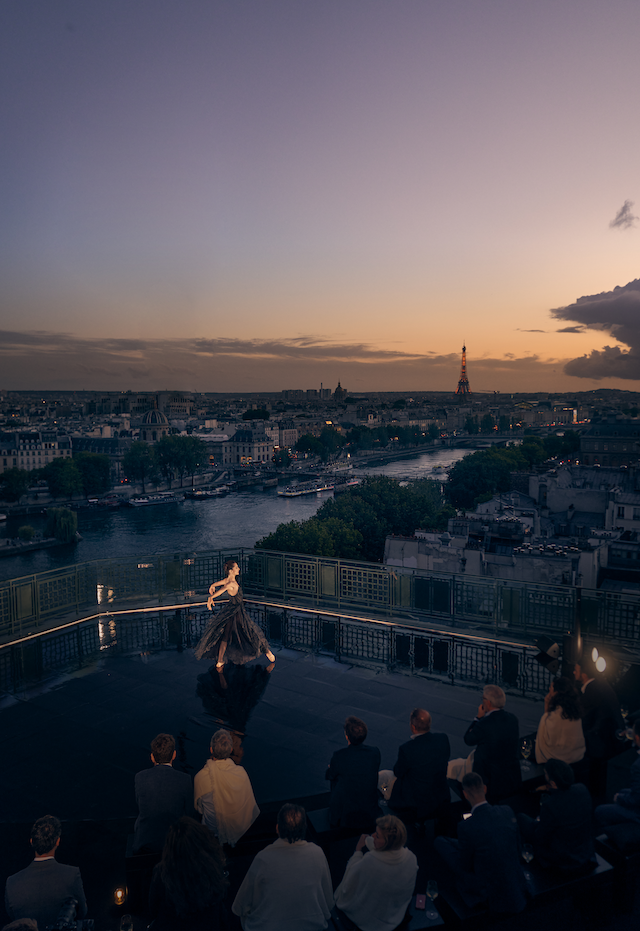 Experiences like these have made Dom Pérignon keenly switched on to how our climate is changing. "When you are a winemaker and grower you start from the soil, you grow plants and you are in contact with the climate and creating a product with your emotion and delivering that to the world," says Chaperon. "We are at the place to understand and see the problem." In recent years the house has begun using more natural products and avoiding herbicides in order to promote biodiversity, has reduced its energy use by converting to electric tractors and is experimenting with recovering carbon emitted during the fermentation process.
Chaperon has stepped up to the helm of Dom Pérignon at a challenging time, but he is confident that the house can adapt after centuries of honing their craft. The original monk Dom Pierre Pérignon himself showed us how winemaking is a dynamic process. Perhaps his biggest innovation was to use both the black pinot noir grape with the white chardonnay grape, a blend that is still used today to achieve the unique flavour of Dom Pérignon.
The house may be forced to adapt over the coming decades, but Chaperon assures us that some things will never change. "The black variety gives the structure and winey character, while the white gives the lightness, vibrancy and freshness," he says. "This aesthetic vision has been permanent at Dom Pérignon, and we can achieve it in a different way."